Subscribe to Homes & Gardens magazine
Have Homes & Gardens magazine delivered to your door every month – and never miss an issue again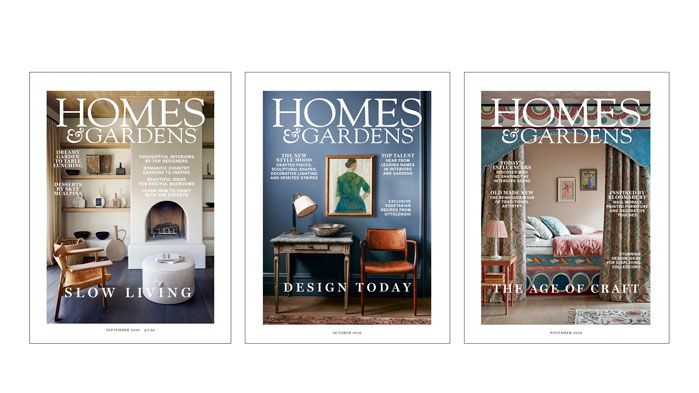 (Image credit: Future)
Homes & Gardens magazine has been shaping British style for 100 years. Aspirational, stylish and sophisticated, it showcases the best in interiors, decorating, gardens and entertaining inspiration.
Subscriptions and single issues of Homes & Gardens are available through our online shop Magazines Direct and all postage and delivery costs are included – and this week we have a Black Friday sale on. 
5 reasons to subscribe to Homes & Gardens magazine
1. You will never miss an issue again when you have Homes & Gardens magazine delivered to your home. 
2. You can access exclusive content, available in every new issue to inspire and inform you.
3. You can get ahead of the crowd on everything from the latest interiors trends to the newest designers and best products for your home and garden.
4. You can give Homes & Gardens magazine as a gift – it's the perfect buy for family and friends.
5. You will save money – a magazine subscription is undoubtedly more affordable than picking it up with your shop.