Can I buy property in Europe after Brexit? We investigate
Can you still buy a holiday home in Europe? We give you the low down and the hot places to buy property post Brexit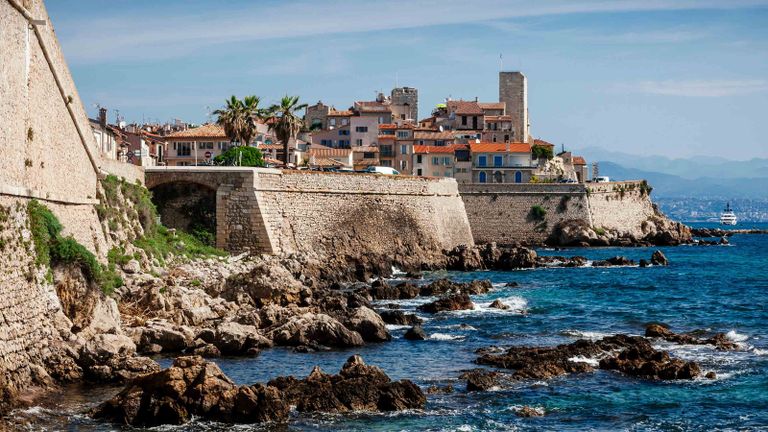 (Image credit: Ron Sumners/Alamy Stock Photo)
Brexit and the pandemic have made movement that much harder but if your dream is to buy a property in Europe, such as in the South of France or Spain or a ski chalet in the Alps, what are your options?
Long before freedom of movement and residency was introduced by the Maastricht Treaty of 1992 British buyers keen to a property in Europe have stalked the Spanish costas, the Tuscan hills and the French Alps in search of the perfect holiday home. The process was just more bureaucratic. Now that we are no longer part of the Union, buyers are back to facing similar challenges – which are largely surmountable.
See: Life & Style – beautiful places to visit and live, around the world
For those dreaming of spending sunnier summers in Spain or Christmases on the slopes in the Alps, benevolent factors remain in place regardless of Brexit, chief among them the historically low costs of borrowing.
'Brexit has made British buyers consider more carefully their reasons for buying,' says Hugo Thistlewayte of Savills. 'But they remain largely undeterred.'
Here's where the smart money is heading...
What is the impact of Brexit?
Really, it's about red tape when it comes to buying a property in Europe; there's a bit more of it and adjustments in tax status for British owners to consider.
'We're no longer part of the club,' says Mark Harvey of Knight Frank.
In France British owners face an increase in social taxes to those levied on non-EU citizens, for example. The same is true in Spain where the wealth tax for British owners has gone up from 19% to 24%.
'But it's certainly not putting people off,' adds Mark Harvey. 'What would have an impact are more fundamental things such as currency crises or radical tax changes, but they can come from anywhere right now.'
What are the new rules and regulations?
Beyond tax tweaks, the main question revolves around time: the British can spend no more than 90 days at a time in Europe within a 180-day period (be it for work or pleasure).
For those who are looking to spend a few weeks in the sun or on the slopes, this isn't a problem. 'But it becomes more of a concern for those increasing numbers of so-called digital nomads who base their families in the sunshine and commute to London, as well as retirees wanting to spend longer periods in their second homes,' adds Hugo Thistlewayte.
There are also some exceptions with different rules applying to Bulgaria, Croatia, Cyprus and Romania. If you visit these countries, visits to other EU countries do not count towards the 90-day total. That means holidaymakers can stay in these nations for up to 90 days without impacting the quota on how long they can visit EU countries for.
What is a golden visa?
British citizens can still buy a property in Europe – with the exception of Austria. But there are some countries which have established residency-by-investment programs which are worth a look.
Known as Golden Visas (GV), they are gaining in popularity among British buyers as a result of Brexit. The key of the GV is that it doesn't automatically entail tax residency, explains lawyer Will Besga of Mallorca Law.
'But it allows multiple entry and any length of stay, days or years, so does away with the 90 days in 180-day period which is the standard for any non-EU citizen travelling on a tourist visa.'
GV schemes differ between countries but those that offer them currently are Portugal, Cyprus, Malta, Greece and Spain.
Another way around this is to investigate whether you are entitled to dual nationality with another European nation such as Ireland where, in 2019, a record 900,000 Irish passports were issued.
How will I get there?
The combined impact of Covid-19 and Brexit might make those buying anywhere off the beaten track think twice. Observers are questioning how well the airline industry will bounce back so airports that are only served by budget airlines might be at risk of those routes being taken out of service.
'We are finding many UK buyers are keen to drive to the second homes as a safe option with Brittany, Normandy and the Loire Valley seeing a big spike,' says Joanna Leggett of French agency Leggett.
French mortgages are also more of a challenge, says Miranda John of mortgage specialists SPF Private Finance. 'As well as reduced numbers of lenders, the French products do not include very rural and lower value properties [less than €250,000]. There is less of an impact for bigger ticket purchases of €2m plus.'
What are the hot Euro locations?
Since the Brexit vote in 2016, France, Spain and Portugal have remained the most popular destinations for second homes for UK buyers.
'Their enduring appeal is partly down to the fact that they are tried-and-tested markets, while banks have also built-up expertise in lending to non-residents and particularly UK buyers,' explains Miranda John.
Buying property in France
Despite the fact that the country offers no visa scheme, it remains the perennial favorite for British buyers regardless of Brexit because 'it has everything to offer', believes Hugo Thistlewayte.
This is backed by statistics: at the start of 2021, Leggett had a sales pipeline that was 51% bigger than it was at the beginning of 2020. From the picture-perfect countryside in Provence, to the hills overlooking the glittering Riviera and the rural Dordogne or Loire Valley, there's huge variety.
Buying property in Portugal
Opinion divides over the best locations in Portugal: those who want to be near the action will buy in lively Lisbon or nearby Cascais, says Hugo Thistlewayte. For others looking for year-round sport and sunshine, the Algarve and, in particular the 1,600-acre resort of Quinta do Lago is unbeatable.
Local agents QP Savills saw enquiries of the Algarve region up 67% in 2020. But anyone looking at the GV scheme should be aware that from July this year, they will only be available for interior regions of Portugal.
Buying property in Mallorca
Unlike other parts of Spain, Mallorca is very much a year-round destination. As a result, there is likely to be increased interest in the GV scheme, anticipates Harvey.
In 2020, British buyers made up the second largest group after Germans on the island. 'The majority of British clients are waiting to see the Brexit dust settle before buying on Mallorca but they haven't gone away,' says Gary Hobson of Engel & Völkers Mallorca North.
Buying property in Tuscany
The Chianti hills between Florence and Siena have long been popular among the more artistically minded British buyers – and that remains true today. The unmistakable landscape defined by silhouettes of cypress trees and shaped by steep hillsides covered in olive groves and vineyards has left an indelible impression, but the experience of lockdown has made it more desirable.
'More people want to have a change of lifestyle and are looking for olive groves, vineyards and farms,' says Gemma Bruce of Casa&Country.
Buying property in Chamonix
What sets Chamonix apart from other Alpine destinations is that it's not a ski resort.
'It's a town that happens to have access to many ski domains. That is key to its resilience in times of trouble,' says Harvey. It is close to Geneva for easy airport access and has dusted off its reputation as an adrenaline junkie haven (the town lies underneath Mont Blanc) now boasting designer shops and high-end restaurants.