Designer Profile: Corey Damen Jenkins
Charisma, joie de vivre and an engaging twist on classic design ooze from every interior Corey Damen Jenkins creates, imbuing his uplifting energy in decorative form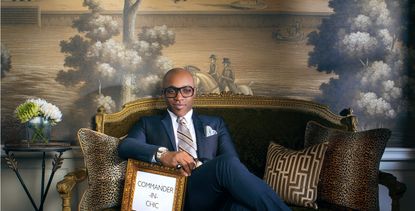 (Image credit: Corey Damen Jenkins)
Corey Damen Jenkins' journey as an interior designer has been in the ascent for a decade, but 2021 is proving to be a stratospheric year. The US-based designer is lauded by contemporaries for his seemingly effortless flair in interior design, his fearlessness with color and his 'classic meets modernity' aesthetic.
And in the past year, not only has he seen the publication of his first book: Design Remix: A New Spin on Traditional Rooms (publisher Rizzoli), he has just become the second-ever interior designer to be invited to film a series of seminars as an instructor for MasterClass.
Corey won the prestigious Stars on The Rise Award from the D&D Building's annual event (2019), a plethora of accolades and media awards throughout 2020 and has been a guest lecturer at the globally respected institute 'Parsons – the New School of Design'.
The next big evolution of his business is also underway, with the closing of his office in Michigan (in July) and a full-time move to New York.
Corey Damen Jenkins' studio, with its team of six, retains many of its valued Michigan clients but is also working on projects across the North East of America including in Maryland, in Washington DC, and also in Canada. In Michigan 60% of clients have previously moved from overseas – from Europe, Australia and Tokyo – bringing their world view and style aesthetic and demonstrating the international appeal of the studio.
Design ethos
Respecting the classical and traditional ingredients which form 'a backbone of tradition' as well as what Corey calls the 'tried-and-true, unassailable architectural elements' underpins his ethos.
His aim is to create schemes which pay homage to the principles of established methodology and are neither trend-driven or transient. Yet, as the musical 'remix' reference of his book title reveals, he assuredly plays his own riff on period references, turning up the volume by incorporating jolts of color, playful pattern, unexpected materials and using details – especially passementerie – in a bold yet harmonious way.
'There are design principles but there really are no rules,' says Corey, adding 'Principles are to be followed and you should honor the principles of good design, but the rules are to be bent and broken. I'll break a rule in a heartbeat if it makes sense for the project.'
Pushing comfort zones
At the base of his approach is a core desire to capture his clients' tastes and enhance their lifestyles.
'When you step back from my design I want you to see my client's vision,' he says.
But this doesn't stop him from gently easing clients out of their comfort zones, and they love the fact that he does. Testimonials praise his care in listening attentively and in guiding reassuringly through an enjoyable collaborative process to realize homes that are more than they dreamed of, be that in an historic townhouse in Toronto, a 1900s property in Summit, New Jersey or a 12,000-square-foot dwelling in New Canaan, Connecticut.
Joie de vivre
Corey's style aesthetic mirrors his approach to life. When asked to describe it, he says, 'It is a fresh, continental mix of maximalism and modernity. I think that's really where I'm at right now; really embracing maximalism, not just as far as color, pattern and texture but in living life to the full.
'I think the main thing we have learned with this pandemic is that life is very short, it can be confiscated at any time and we must embrace all the goodness that life has to offer: eating off fine china every day instead of reserving it for special occasions, splurging on that antique tray for your jewellery on the night stand, going on the great trip you always wanted to do, and enjoying the little freedoms such as visiting loved ones, having friends over for a wholesome conversation over dinner and turning off our phones.
'So, I think maximalism is about maximizing our exposure to all the things that life has to offer, whatever the budget may allow, and to do it with style, panache and enjoyment.'
A challenging beginning
As you can sense from his quotes, Corey's warm personality is vivacious, engaging and direct but he is also unafraid to show his vulnerability when talking about the huge challenges he faced to get to this point. His rise to success is a story of both tenacity and tears before triumph, segueing via his first career in the automotive industry.
As a child, Corey's first instinct was always towards design. Both his mother and grandmother saw his early talent: he loved fashion from a young age, studied art and design amongst other subjects at Pontiac North High school in Michigan and even had an internship at the age of 19 with a New York-based construction firm, working on historical hotel restoration projects. However, his father, who had a background in banking, worried that he would become an impoverished creative and discouraged that path.
'My Dad was afraid I would become a starving artist, one of those people you see on the sidewalk who are very gifted but are not able to commercialize their talents,' says Corey, later adding, 'he's a man of a certain age, it was the '90s and he did not see a lot of representation of people of color in the industry, and that was true.
Corey made what he calls the 'hard shift towards business' and, for 10 years, he worked as a buyer for one of the big three automotive production companies based in Detroit, negotiating big contracts and dealing with huge budgets across the company. In hindsight he is grateful that it gave him business acumen and negotiating skills, as well as enhancing his ability to read people.
Forging a design path
Redundancy during the great recession of 2007 came as a shock. 'The rug was pulled out from under me. I thought I was going to be in that career for 30 years. It was definitely not what I expected to have to encounter, at 30 years of age,' Corey reveals.
'The job market was absolutely saturated with talented, degreed professionals and we had all been laid off. I applied for hundreds of jobs and went on dozens and dozens of interviews; each rejection become more discouraging than the last.'
Remembering the words of his beloved grandmother, Flossie, he decided to give my own (interior design) company a shot.
'She really understood me and my creativity and that my very heart leaned towards the arts, and she was a comfort when my dad's words were a bit more stinging. She was always a counterbalance and would say you can be both (a business man and creative) and you really should say use your god given talent to make other people happy.'
Inspiration by example
The story of Corey's door-knocking campaign to connect with his first client is well documented. It took 779 doors. As Corey explains: '2007 to early 2009 was consistently full of heartbreak, disappointment, and rejection. I think that the universe and God wanted to see how much I wanted this because it really made me work for it.'
Today he tells the students he mentors that, 'you don't become successful through talent alone. It's not just going to fall into your lap. You really have to hustle for it and there will be heartbreak and tears along the way.'
His determination to show and encourage would-be designers that there is a place for them, is equally admirable.
'I decided that if I ever made it I'd never, ever want to pull the ladder up after me. I want to leave it there – point out which rungs are weak, which are strong and beckon and welcome the next designers up. I say to them that there is nothing anyone else can do to take from you what is meant to take shape for you.'
He is an inspiring example of determination to succeed.
Extra insights
Corey launched his business in 2009. His big break came winning HGTV's Showcase Showdown in 2012. Editorial features and front covers followed with leading national shelter titles.
Sign up to the Homes & Gardens newsletter
Decor Ideas. Project Inspiration. Expert Advice. Delivered to your inbox.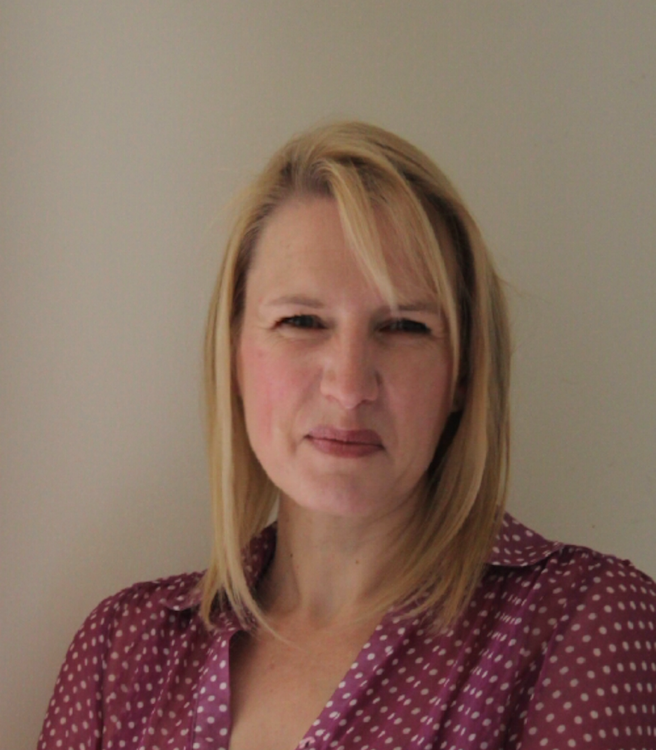 Interiors editor and brand consultant, Kerryn Harper-Cuss has worked on four interior magazines and edited three of these, most recently The English Home, where she was Editor-in-Chief of both its UK and US editions for almost 12 years. She now writes for a number of high caliber publications, moderates design seminars and is particularly delighted to pen profile features on world-class interior designers for a regular slot on the Homes & Gardens website.