5 ways interior designers use lush textiles to decorate bathrooms – and why you should too
Design experts recommend these stylish and practical ways to use fabrics and rugs in your bathing space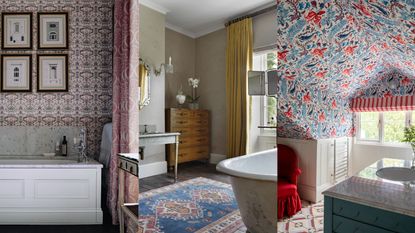 (Image credit: Melissa Wyndham | VSP Interiors | Lucy Cunningham Interiors - Harry Crowder)
Over the past decade, many have opted for pared-back, easy-clean bathrooms. Yet more recently, we've noticed a swerve towards decorative textiles in bathrooms that truly embrace decoration and layers.
Decorative details were once reserved for other rooms in the house but these days wallpapers, fabrics and rugs in bathrooms are gaining momentum and popularity. When considering bathroom ideas during the planning stages of your house project, it's worth thinking about adding these details to give your scheme that little bit extra.
For obvious reasons, many are hesitant about adding textiles and soft furnishings to a bathroom, so we've asked the experts for their tips on getting it right.
1. Use blinds for privacy and pretty details
Bathroom window treatments in fabric can make your space feel more welcoming.
'We use fabric as much as we can in bathrooms, because it stops them becoming cold, hard and echoey by softening the whole feel,' says interior designer Emily Todhunter of Todhunter Earle.
Simple floppy linen bathroom blind ideas are a favorite, because they hang beautifully. 'They are basically sheer blinds which provide privacy whilst also allowing light into the bathroom,' she adds.
They also pair well with plain linen window seats and cushions, which add to the gentle textural warmth of her bathroom schemes.
2. Use curtains for color and warmth
'I love making bathrooms feel like proper rooms and this can be achieved by adding full length bathroom curtains, wallpaper, paintings or prints and, if space allows, an antique table or chair,' says interior designer Vanessa Macdonald of Melissa Wyndham.
As long as the bathroom is well ventilated and spacious enough to allow the curtains to hang freely without danger of constant splashing, then Vanessa opts for 'standard' fabrics. If, however, you are worried about damage from water and steam, outdoor performance fabrics – available from many leading fabric houses – offer water repellent and durable alternatives.
3. Choose fabric walling for touchable texture
Lucy Cunningham, founder and creative director of Lucy Cunningham Interiors, applied Corfu linen by Fanny Shorter to the walls and ceiling in a recent bathroom project.
'We decided on fabric rather than wallpaper, as it is unexpected in a bathroom and really gives a smaller space its own personality, as well as adding something wonderfully sumptuous and luxurious to the room,' she explains.
The fabric walling was achieved in the traditional way: slim battens were fastened to the wall, wadding attached and then fabric stretched over the battens.
4. Recognize the benefits of an upholstered chair
'I really like having a chair in a bathroom, if it can be squeezed in,' says interior designer Susie Atkinson.
'It could be, for example, an upright cane chair with a pretty cushion or, in a larger bathroom, an armchair can look fabulous and is useful to throw clothes on, to sit on whilst taking off shoes and to help with the acoustics and atmosphere of the room.'
In a recent project, Susie had a taupe towelling loose cover made for an armchair. 'It can be removed easily for washing and was relatively cheap to use too,' she notes.
5. Create softness underfoot with rugs in a bathroom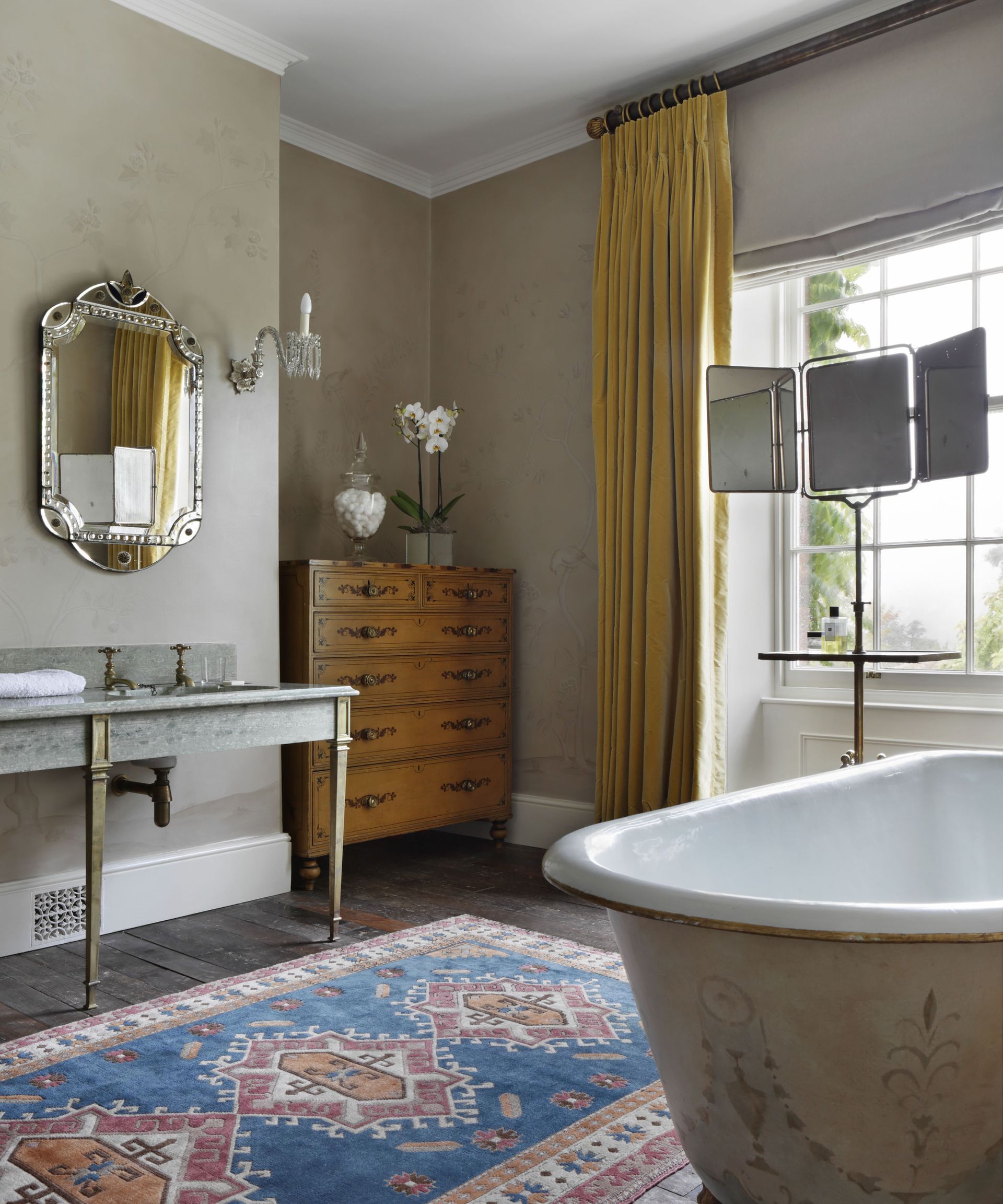 'Aesthetics are just as important as practical elements when it comes to creating a cozy and inviting bathroom,' says interior designer Henriette von Stockhausen of VSP Interiors, who says she is wary of cold, hard finishes.
'I tend to avoid bathroom floor tiles, except in wet room settings or in family bathrooms used by young children or teenagers where the floor might get drenched.
'In old houses which have their original floorboards, my preference is to keep these in place and lay an antique rug on top, which instantly makes the room feel warmer.'
If you are concerned about water damage to your bathroom rug ideas, you may prefer to opt for a performance rug made from polypropylene or recycled plastic, designed to be water resistant, hardwearing and easy to clean, such as those by Unnatural Flooring, and Weaver Green.
Sign up to the Homes & Gardens newsletter
Decor Ideas. Project Inspiration. Expert Advice. Delivered to your inbox.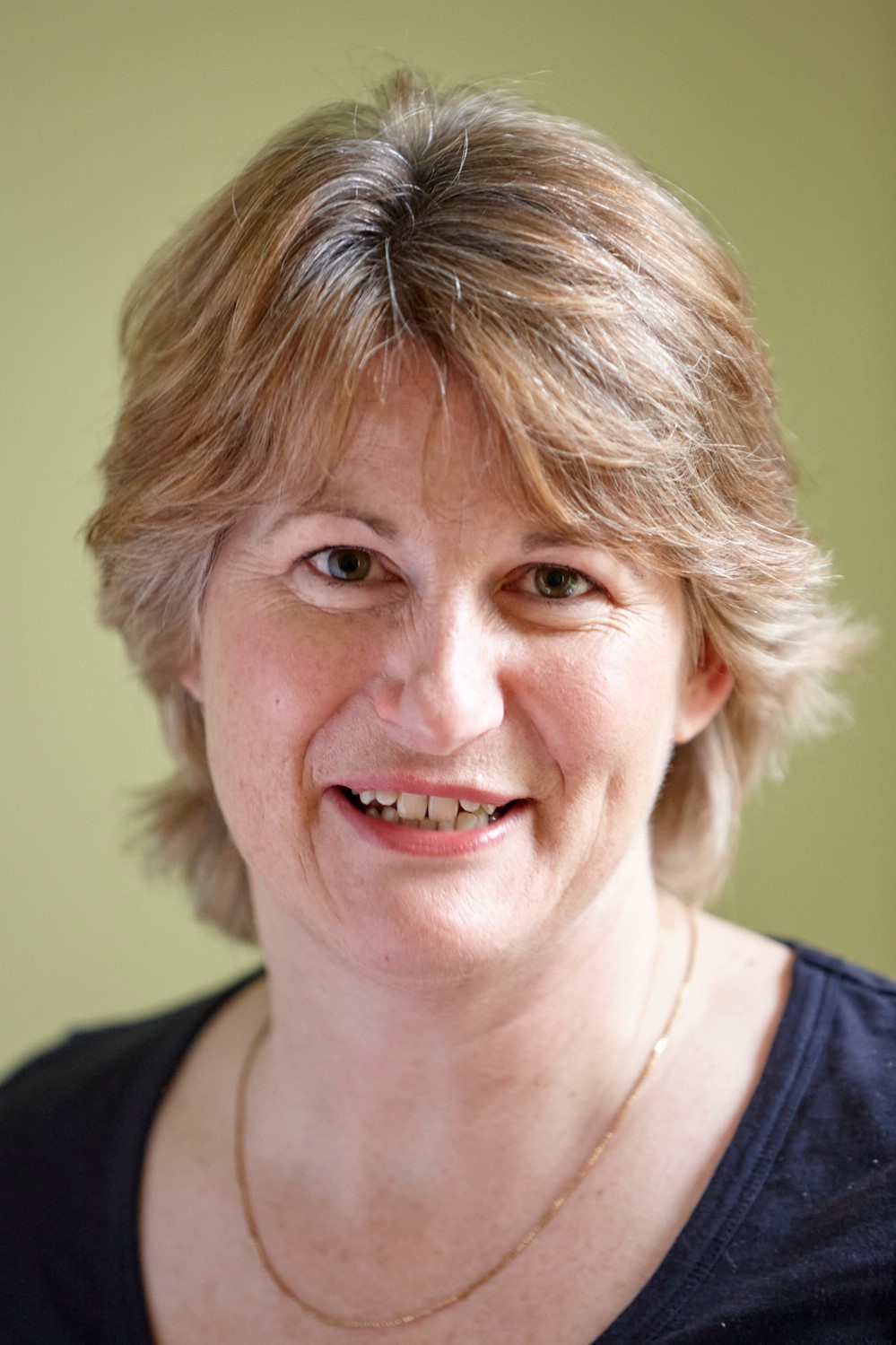 Amelia Thorpe is a specialist interiors and design journalist, covering every topic to do with homes from fabrics, furniture and lighting to surfaces, kitchens and bathrooms.
As the daughter of an antique dealer and a lifelong collector of old cookery books and vintage graphics herself, she also has a particular expertise in antiques, mid-century and decorative arts of all kinds.
Drawn to homes because of their importance in the happiness of our lives and the enjoyment they can bring, Amelia has been writing about the topic for more than fifteen years. She has interviewed some of the most influential designers of our time, from Piero Lissoni, Antonio Citterio, Jaime Hayon and Arik Levy to Nina Campbell and Robert Kime.