Shea McGee's fall front porch decor will be on trend long after Halloween is over – here's why, according to experts
The Dream Home makeover host proves that decorating for Halloween can be timeless and oh so cool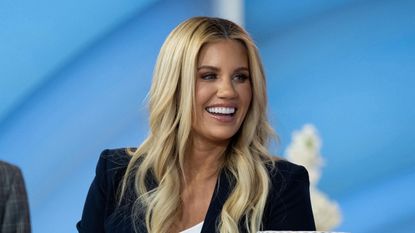 (Image credit: Getty Images)
The phrase 'Halloween Decor' may bring to mind images of garish inflatable zombies, strobe lights, and polyester cobwebs. However, all of this is changing. In a recent Instagram post, Shea McGee debuted a Halloween front porch idea so chic that it will last until Christmas.
The Dream Home Makeover host's post showed the designer's slate front porch decked out with large woven pumpkins interspersed by white, muted green, and yellow gourds. A fall-themed wreath adds a bit of glamor to the front door. The design is seasonal and festive, but with an air that is chic in a distinctly Shea Mcgee way.
Experts praise the look for its timeless appeal. Jennifer Ebert, color expert and Digital Editor at Homes & Gardens says, 'The muted palette of Shea Mcgee's Halloween decor idea is unique and captivating. Through the subtle combination of cream, yellow, dark green, and brown, Shea's porch decorations blend impeccably with the natural environment around. They emphasize the beauty of Shea's cream walls, slate porch, and green trees.'
Jen is the Editor (Digital) of Homes & Gardens online. Before starting this position, she had completed various interior design courses at KLC Design School, as well as working across Ideal Home, LivingEtc, 25 Beautiful Homes and Country Homes & Interiors as an interiors writer.
Carlin van Noppen, head interior designer and owner at Fig Linens and Home says, 'As a business owner with a family, my favorite aspect of Shea's Halloween porch decor is the ease. By choosing a more muted and less 'Halloween-y' color palette and style, Shea is set for porch decor all through the fall. The look is beautiful in September for welcoming back to school, for October for harkening in Halloween, and through November for Thanksgiving. Even as Christmas time rolls around, the white gourds can be repurposed as unconventional table decor, perhaps covered in glitter. Rather than redecorating for each season, Shea saves time by decorating for the entire fall with one look.'
Carlin Van Noppen is the CEO and head interior designer at Fig Linens and Home. She has over 20 years of experience providing design expertise for beautiful homes, hotels, yachts, and private planes and now manages a boutique that has been named the Best Linen Shop in Connecticut several years in a row.
Jen adds to Carlin's sentiment stating, 'I also love how this is the kind of design you won't get bored of. It's dependable and still looks stylish year to year, taking away the need to go fall décor shopping every year. These decorations can be easily packed away to be used for the next season.'
If Shea Mcgee's front porch design has you considering how you can deck out your own porch for fall, our list of the prettiest faux pumpkins is a great place to get started.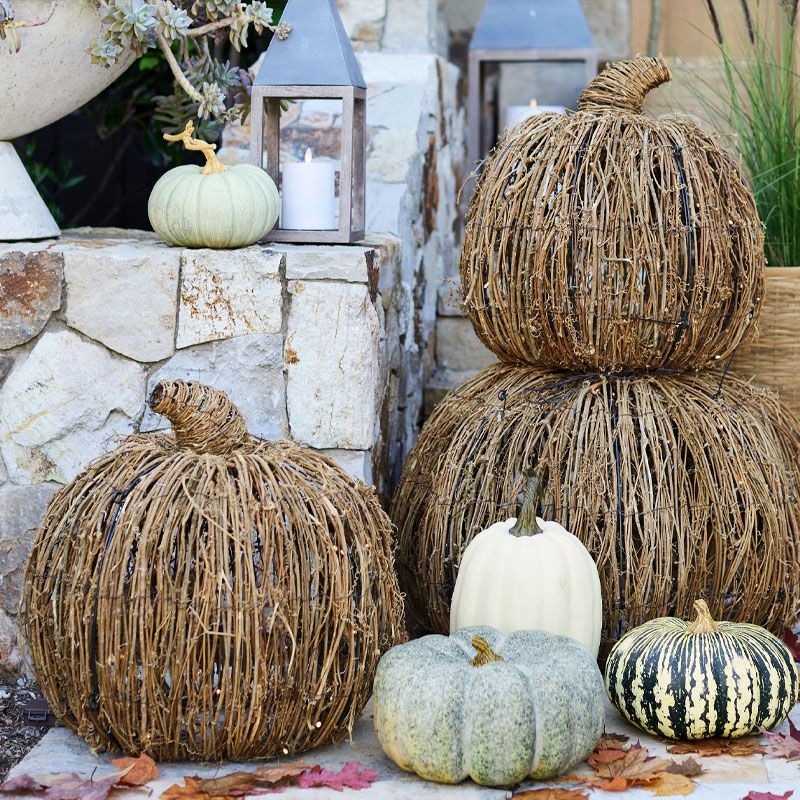 This stylish pumpkin has been crafted using rattan to give it texture and warmth. A lovely, rustic no-clean-up alternative to traditional candlelit jack-o'-lanterns.
Sign up to the Homes & Gardens newsletter
Decor Ideas. Project Inspiration. Expert Advice. Delivered to your inbox.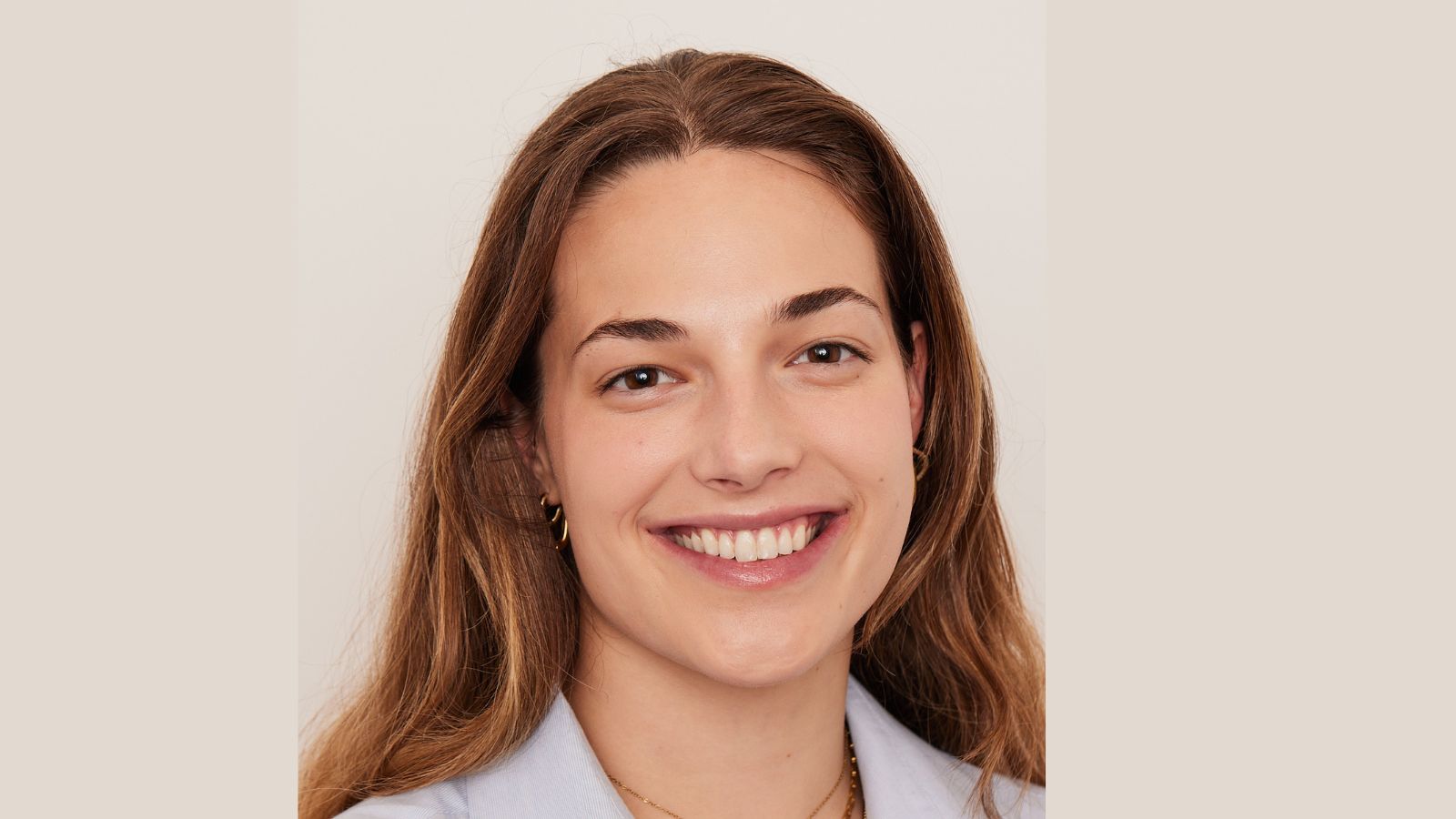 I am a London-based News Writer at Homes & Gardens. My interests lie at the intersection of design and popular culture with a particular focus on trends and celebrity homes. Before joining Future, I worked as a Content Writer and Communications Lead for Fig Linens and Home, a luxury linens and home interiors brand based in Fairfield County, CT. I have a BA in Creative Writing from Sarah Lawrence College in New York and an MSc from the Oxford University Department of Anthropology.