How I blur the boundaries between indoors and out
As Designers Guild founder and Creative Director, I like to dress my home and garden to blend the two spaces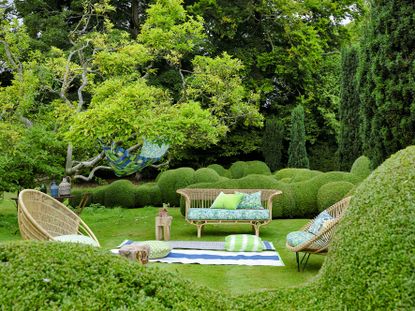 (Image credit: Designers Guild)
'I think spring is possibly my favorite time of year. Once the clocks have gone forward and the days become longer, there is such a feeling of hope and optimism – after the chill of winter – seeing the blossom on the trees and the new green leaves is an absolute tonic,' says Tricia.
'It's also the perfect time to address your outdoor space – however small – and think about how you can blur the boundaries between indoor and outdoor with interior design as summer beckons. As soon as it is warm enough, I love to eat outdoors and creating a space in the garden or terrace is a must.'
'Create an outdoor space with hanging banners, and outdoor rugs, like those at Designers Guild (above). Using specialist outdoor approved fabrics that are water and mould-resistant, you can create an outdoor room very simply.
'Adding outdoor cushions, like ours at Designers Guild (below) and throws makes the space more inviting so when the weather is fine, I dress these spaces so they are always ready for an impromptu gathering or just a cup of coffee. Mix up the textures just as you would in your home for a more layered look.'
'Painting a wall that leads to the garden in the same color as its inside counterpart is a great way of blurring the boundaries between in and out. It leads the eye and creates flow. This trick also works with your choice of flooring.'
'Eating outside always seems to be an event – something to celebrate – even when it isn't a special occasion at all. Adding proper tablelinen, like ours at Designers Guild (below) and setting the table helps to convey this celebratory feeling. In the evening I also use lots of our candles, even for a simple meal.'
Sign up to the Homes & Gardens newsletter
Decor Ideas. Project Inspiration. Expert Advice. Delivered to your inbox.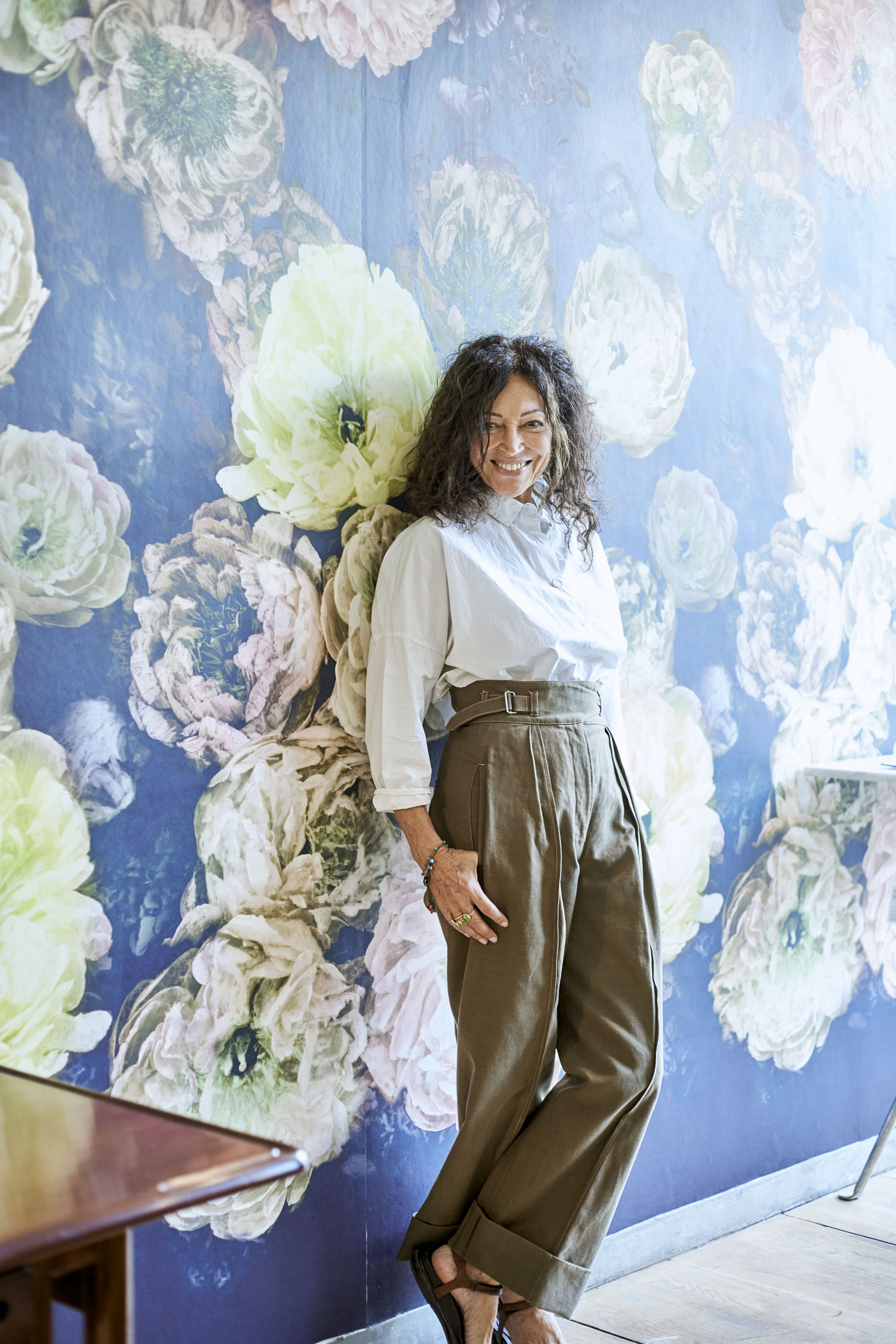 Tricia Guild OBE is the creative force of Designers Guild and has been at the forefront of interior design since starting the company in the early '70s. Internationally renowned for her passion for color, pattern and texture as well as her signature lifestyle brand and books, Tricia Guild has been setting the pace with her dynamic and innovative collections, instantly recognisable for her unique and contemporary style.