Should I buy a house now? Or should I wait?
Should I buy a house now? Here's what real estate experts have to say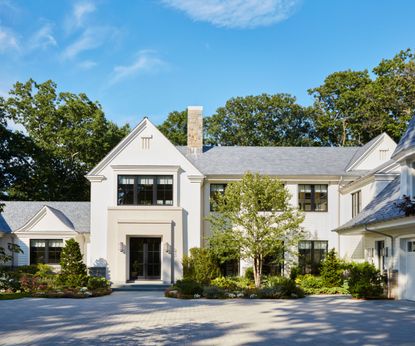 (Image credit: Foley & Cox / Tim Lenz)
Should I buy a house now? Or should I wait? You're bound to have wondered what's the right course of action if circumstances leave you the option of going ahead or biding your time, and whether you're buying a first property or selling a house to move to another location, upsize or downsize.
The question is best answered by starting with your own finances and then looking at all the elements that play into a decision on the timing of a house purchase – including the interest rates that affect the cost of borrowing and the supply of homes on the market where you want to live.
Our guide has the lowdown on what you need to take into account when buying a house and what the experts think.
Should I buy a house now? Or should I wait?
The questions should I buy a house now, or should I wait will be on many people's minds. The November 2022 Fannie Mae home purchase sentiment index (HPSI), which reflects consumer views on the real estate market, revealed elevated mortgage rates are continuing to constrain affordability, and 62 per cent of respondents said they expected mortgage rates to rise further over the next year.
'Both consumer homebuying and home-selling sentiment are significantly lower than they were last year, which, in our view, is unsurprising considering mortgage rates have more than doubled and home prices remain elevated,' said Doug Duncan, Fannie Mae senior vice president and chief economist.
But the right time to buy a house will depend on your own circumstances and, here, we look at what you need to consider to make the best decision.
Assess your personal finances
Before you consider the current real estate market, your priority has to be assessing your individual situation. 'If you are in a strong position to purchase your dream home – ample cash reserves, good credit scores, and solid employment – and you find your dream home, then now is absolutely a good time to buy a house,' says Nate Workman of Workman Success Systems, which specializes in coaching real estate teams and companies.
Focus on prices
Your personal finances will determine whether you can afford to buy a house in the area where you want to live. But do bear in mind that those buying now have increased leverage, HomeLight's buyer and seller insights for end of year 2022 have revealed.
In the survey, nearly 30 per cent of buyers said the seller completed repair requests or provided a repairs credit at closing; 25 per cent said the deal was closed on their preferred timeline; 21 per cent said they negotiated a lower price than the home was listed for; and those who negotiated a lower offer saved $49,843 off the list price on average.
Consider interest rates
Interest rates rose seven times in 2022, bringing higher mortgage rates. 'Interest rates are considerably higher than we've seen over the last 10 plus years,' says David Zeff, a realtor in Gaithersburg, Maryland, 'but interest rates are always changing. In a higher rate market, my recommendation is to buy the home with the understanding that you can always refinance later if the rates come down.
'On the flip side, if you buy now and the rates wind up going up, you are the clear winner in that scenario.'
Understand the local market
The local market should always be factored into the decision about whether to buy a house now despite what the national trends are.
'From a buyer's perspective, home prices tend to be suppressed during difficult economic times,' explains Andrew Griffith, proprietor of Andrew Griffith CPA and associate professor of accounting at the LaPenta School of Business of Iona University. 'This means that the time to buy is when unemployment rates are rising.
'In some communities, there are so few buyers that homes can literally sit on the market for years before the next willing buyer shows an interest in that property. Homes that have been on the market for longer periods of time tend to offer better sale price negotiation opportunities than those that have been on the market for a short period of time.
'In areas where the average time on the market for real estate is very short, a home that has been on the market for a long period of time may need a lot of work or is priced too high.
'Even in that environment, one can find a great home at a reasonable price by simply expanding the area that one is exploring. For example, instead of looking in an area that is within 15 miles of an employer, one would probably benefit financially by expanding that distance to 30 miles. Ultimately, using one's work location for a current employer as a base point is not a good long term decision-making strategy as most people in the workforce today will not stay with the same employer for longer than five years.'
Factor in housing supply
Take into account the availability of homes for sale in your chosen location. If it's plentiful, waiting can be worthwhile. But if housing inventory is low, waiting can be a bad strategy.
'Increase in supply along with waning demand gives you more power as a buyer,' explains certified public accountant Paul Sundin, a tax strategist, and CEO of Emparion. 'More sellers are willing to negotiate their prices and terms. On top of this, as a buyer, you'll have more time to think about your purchase and create leverage.'
Think long term
If you're currently renting a home, this should factor into your thinking about whether to buy a house now or wait. Alex Mendel real estate agent and team leader of the Mendel Group brokered by EXP Realty says, '"I'm going to wait till home prices go down" is something I have been hearing from buyers since I first became a real estate agent in 2013.
'All those people that have still been waiting for prices to go down for years and years without ever buying a home have been paying their landlord's mortgage, and building up someone else's equity with nothing to show for it. While, yes, interest rates are at a 10 year high, the old saying goes "the interest rate on your rent is 100 per cent".
'Buyers are in a stronger position than they have been in the last two years, with sellers open to taking lower prices, and offering seller concessions that many buyers are using to help buy down their mortgage rate.
'One thing is guaranteed, mortgage rates will fluctuate much more than home prices. Buying now and refinancing when interest rates inevitably go down is the winning strategy. It's never wise to try and time the real estate market – or you'll be stuck paying rent forever, and will never buy a home.'
But do take into consideration how long you might stay in a house. 'Are you ready to settle in one location?' asks Julia Pham, a wealth advisor and certified financial planner at Halbert Hargrove. 'The best time to take on a big asset, and potentially a big liability (hello, mortgage payments!), is when you feel stable in your life and are ready to put down roots. If you do end up purchasing a home, you should stay long enough to offset the cost of the transaction, such as closing costs, your selling agent's commission and expenses to prep your home for a sale. Typically, that takes about five years.'
Should I buy a house now or should I wait?
The answer to the question should I buy a house now or should I wait? 'The truth is that it is not possible to predict the future pricing of assets such as housing so I wouldn't advise that anyone try to time the market,' advises residential real estate developer and Illinois licensed real estate broker Bill Samuel of Blue Ladder Development.
But what you can do is understand the local market plus assess your own financial position. Julia Pham, wealth advisor and certified financial planner at Halbert Hargrove asks, 'Have you looked over your budget to see what you can afford? When figuring out your budget and what it costs to own a home, don't forget to add in things like property tax, insurance, homeowners' association dues, additional maintenance costs – think lawn care, pool upkeep, home repairs, etc – and perhaps the additional costs of utilities if you're moving into a larger home.
'Have you saved enough for a down payment? While most lenders require at least 3 per cent, typical new home buyers put down 6 per cent, on average. You may hear 20 per cent thrown around a lot; that's because it's the required down payment to avoid paying for mortgage insurance.
'How's your credit score? Your credit score is something that you want to make sure to have in order before you apply for a mortgage.'
Sign up to the Homes & Gardens newsletter
Decor Ideas. Project Inspiration. Expert Advice. Delivered to your inbox.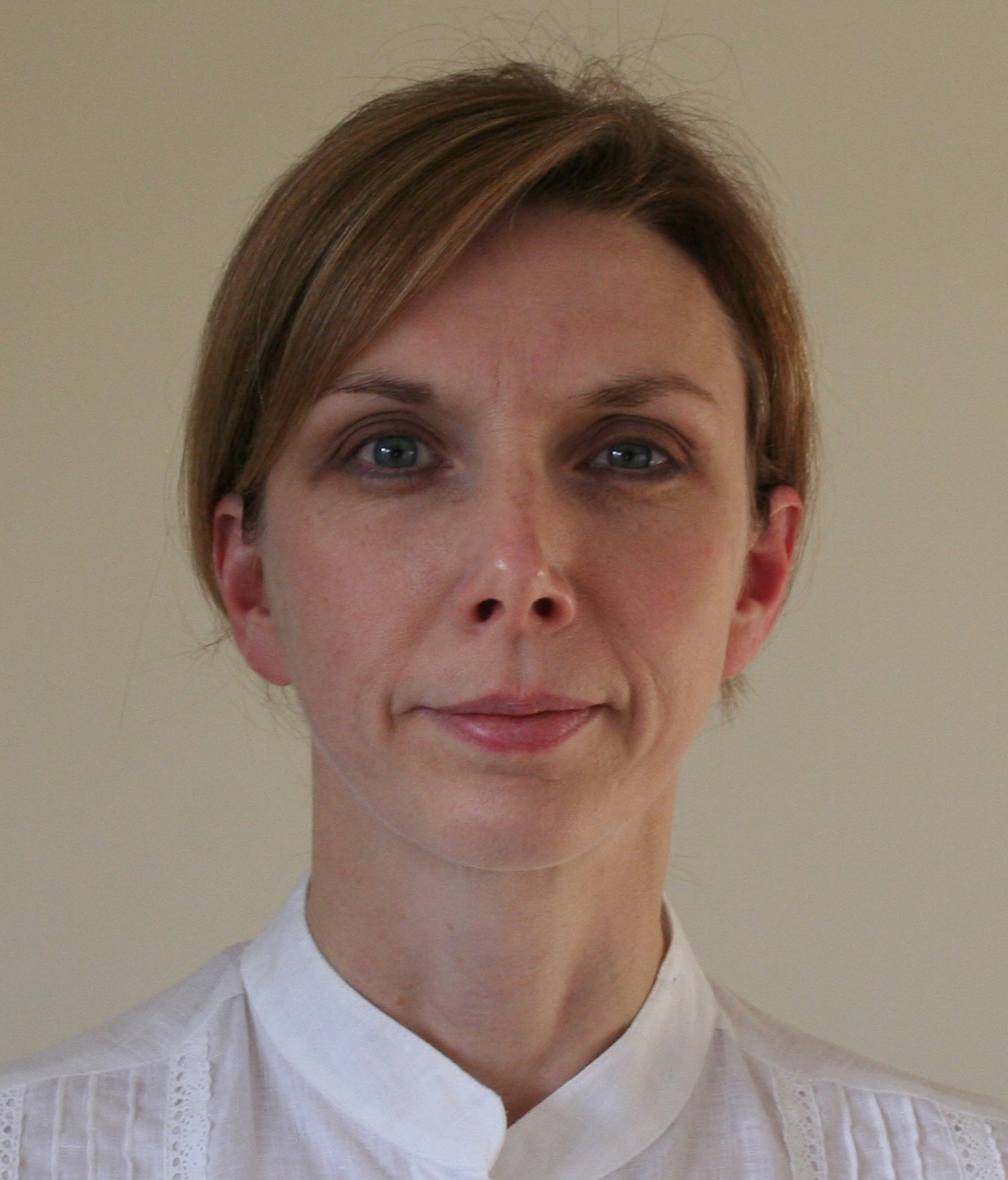 Sarah is a freelance journalist and editor. Previously executive editor of Ideal Home, she's specialized in interiors, property and gardens for over 20 years, and covers interior design, house design, gardens, and cleaning and organizing a home for H&G. She's written for websites, including Houzz, Channel 4's flagship website, 4Homes, and Future's T3; national newspapers, including The Guardian; and magazines including Future's Country Homes & Interiors, Homebuilding & Renovating, Period Living, and Style at Home, as well as House Beautiful, Good Homes, Grand Designs, Homes & Antiques, LandLove and The English Home among others. It's no big surprise that she likes to put what she writes about into practice, and is a serial house renovator.