What are the best countertops for a kitchen? Choose the right one for you
Pick the best kitchen countertop for your remodel. We asked kitchen experts give a lowdown on materials and finishes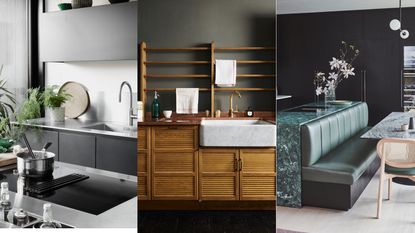 (Image credit: Roundhouse | DeVOL | Blakes London)
If you're remodelling, it's likely you are asking what the best countertops are for a kitchen so that you can choose the best material for your new space and your needs.
Looking for kitchen countertop ideas is a fine balance between function and form, but you can have both.
The best place to start, when designing a kitchen and choosing the best kitchen countertops is to consider what is required from the space. Who will be using the kitchen most and how will it be used? Deciding on kitchen countertop materials can often cause some serious head-scratching due to endless options, each with their pros and cons, so it's worth working out your most important requirements upfront.
For example, if yours is a kitchen for a busy family with children – who may not remember to not put that hot pan on the countertop or wipe that acidic lemon juice with a cloth – then you may decide to avoid porous materials to ensure a longer lasting finish. Or, perhaps you might like to choose a tough material, perhaps for your much-used island countertop ideas, and one that didn't make our list (notably: wood) for countertops that won't take so much wear and tear.
To help debunk some of the myths, we spoke to some big names in kitchens to explain the different surfaces and how they can be used within our homes.
What are the best countertops for a kitchen?
We haven't provided you with an endless list of kitchen countertop materials. Instead, we have narrowed the choice to the best countertops for a kitchen, based on the best looks and functionality combined. These are what our experts suggest you use.
1. Marble
Long appreciated for its classic beauty and mineral veining, natural marble varies from milky white rippled with grey veins to a myriad of other colors, including greens, reds, blacks, browns and even blues. Each slab will be unique.
'Marble is a multi-sensory material, not only visually striking but also surprisingly tactile,' says Annie Ebenston, lead designer at Blakes London.
It is more porous than other natural stones, such as granite, and most composite materials, so will require more maintenance and care. 'Our view is that you celebrate its inevitable imperfections and stains and see them as telling a story of the enjoyable experiences within your kitchen,' adds Annie.
Above, Green Guatemala marble has been used to create a dramatic focal point island in this design by Blakes London.
2. Quartz
'Quartz composite worktops are among the most practical solutions for a kitchen countertop, as they are generally very resistant to staining,' advises Richard Atkins, director, DesignSpace London.
Typically made of quartz mineral mixed with resin to produce a resilient, low porosity material that is harder than marble and granite, it does not usually require sealing and is easy to maintain. Available in many realistic marble and concrete effects, as well as plain colors, it offers a completely consistent look.
'Quartz composite is increasingly available in large slab sizes, which helps keep joints to a minimum,' he says.
Above, a stone Italiana Marmorea Golden Polished quartz surface makes a durable and eye-catching marble-effect island by DesignSpace London.
3. Stainless steel
Durable, heat and stain resistant, hygienic and impervious to water, it's no wonder that stainless steel is the restaurant kitchen favorite. And in a domestic setting, 'it can bring a sharp, clean look to the kitchen, and when paired alongside natural materials, such as wood, it forms a striking contrast,' explains Jane Powell, senior designer, Roundhouse Design.
Stainless steel worktops can be fabricated with integrated sinks for a seamless look, but be aware that this material will scratch, though some feel this adds to its well-worn appeal and enhances its industrial aesthetic.
Above, stainless steel surfaces are shown in a bespoke kitchen by Roundhouse Design.
4. Copper and brass
'Copper has an incredibly fluid, ever-changing patina,' says Helen Parker, creative director of deVOL Kitchens.
'It looks rare and precious and turns out to have anti-bacterial properties, which make it even more desirable,' she adds.
Brass is another metal with a living finish, naturally developing its own patina over time, adding natural warmth to your kitchen. Both metals tend to be susceptible to scratches and stains, so best used by those who enjoy a more weathered look.
Usually cleaned with simple dish soap and a soft cloth, always follow your supplier's recommendations.
Above, a bespoke aged copper countertop is shown in the Haberdasher's Kitchen by deVOL.
5. Ultra-compacts
A new generation of ultra-compact surfaces, also known as sintered stones, porcelains and ceramics, are made from materials exposed to extremely high pressure and temperature, producing a tough surface, generally considered a step up from quartz in strength. 'They are incredibly hardwearing surfaces that will last for many years,' says Matt Higgins, senior designer, Sustainable Kitchens.
With almost zero porosity, these materials, such as Dekton and Neolith, are hygienic, resistant to high temperatures (useful with hot pans) and scratching and staining, as well as being easy to clean. They can also be used in outdoor kitchens.
Shown: The Neolith Beton worktop is inspired by the raw look of concrete, in a design by Sustainable Kitchens.
What is the most durable material for kitchen countertops?
There is some discussion about which is the most durable material for kitchen countertops – but the top two are granite and quartz. Granite is a natural material, with each slab unique, and beautiful colors and veining available. Man-made quartz is incredibly durable, stain-resistant, will not crack or chip.
What is the easiest countertop to maintain?
The easiest countertop to maintain is quartz. Stain-resistant, it won't crack, chip or scratch.
Is quartz or granite better?
While both are incredibly durable, quartz is harder than granite and therefore withstands all kinds of abuse from knives and pans, though hot pans can damage it. Granite, on the other hand, offers natural good looks. So, you need to decide which is more important to you, though you can't go too far wrong with either.
Sign up to the Homes & Gardens newsletter
Decor Ideas. Project Inspiration. Expert Advice. Delivered to your inbox.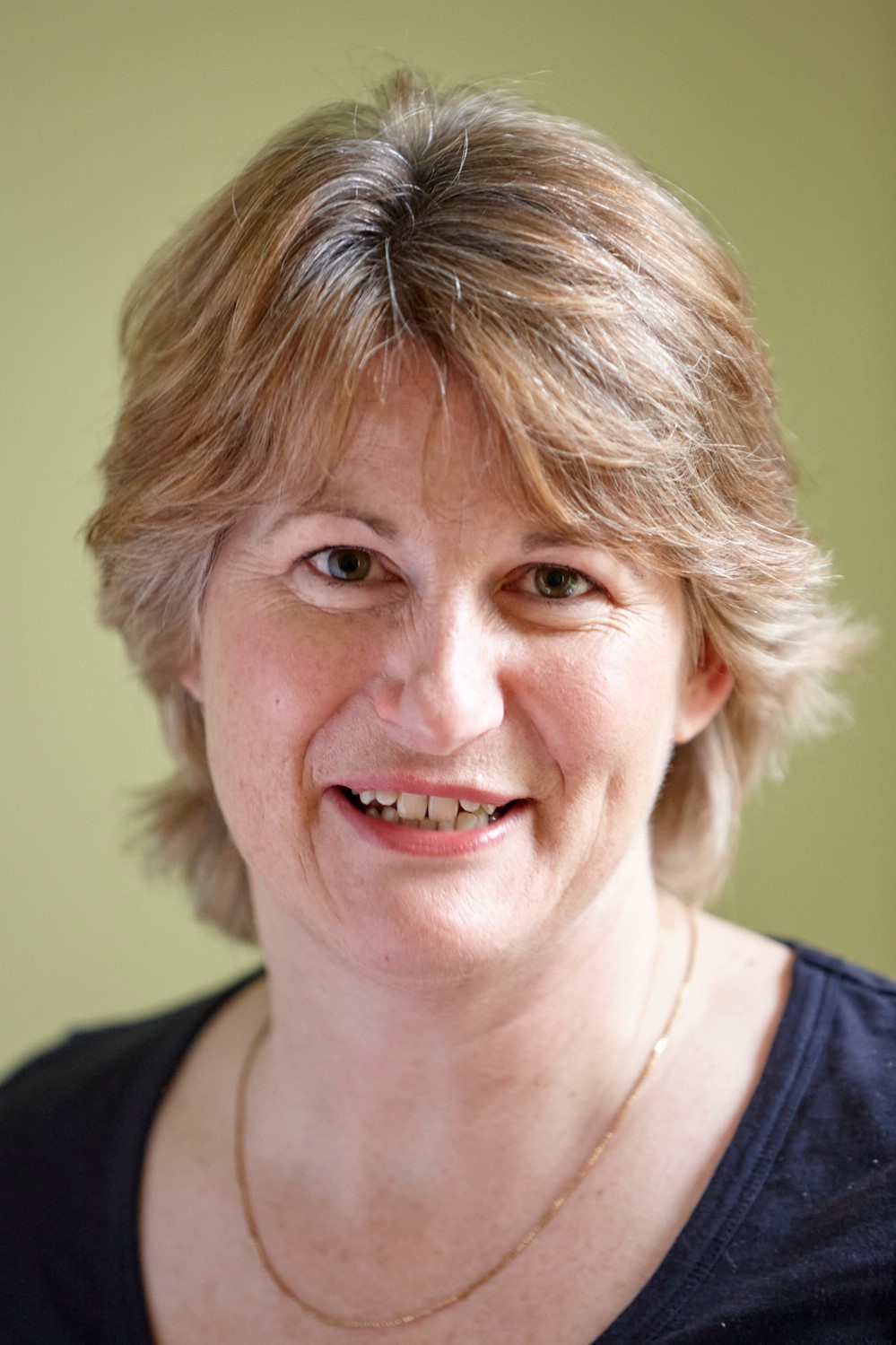 Amelia Thorpe is a specialist interiors and design journalist, covering every topic to do with homes from fabrics, furniture and lighting to surfaces, kitchens and bathrooms.
As the daughter of an antique dealer and a lifelong collector of old cookery books and vintage graphics herself, she also has a particular expertise in antiques, mid-century and decorative arts of all kinds.
Drawn to homes because of their importance in the happiness of our lives and the enjoyment they can bring, Amelia has been writing about the topic for more than fifteen years. She has interviewed some of the most influential designers of our time, from Piero Lissoni, Antonio Citterio, Jaime Hayon and Arik Levy to Nina Campbell and Robert Kime.