Best design hotels in the world – our most coveted global destinations
From city breaks to once in a lifetime trips, treat yourself to a relaxed and luxurious stay in one of the best design hotels in world
Whether you're travelling soon or planning a dream holiday in the future, we've gathered our favorite design hotels across the world to fill you with inspiration for your next trip. From cool, city industrial styles to beach adjacent getaways, the devil is in the detail with these luxe homes away from home.
Choose from rooms that feature minimalist, pared-back design or suites that are bursting with an unashamed love of colour and pattern. You can find pretty much anything to suit your style and taste, wherever your next stop in the world will be.
BEST DESIGN HOTELS IN THE WORLD
1. SHINOLA HOTEL, DETROIT, USA
ABOUT: Bearing the same name as the luxury watch and leather goods company, the rooms in the Shinola Hotel have the same stylish attention to detail.
Timeless Mid Century-inspired furniture, oversized loft-style windows and custom-designed wallpaper feature throughout, all bathed in a relaxed palette of earthy shades.
Located in downtown Detroit, the hotel features 129 dog-friendly rooms, ranging in size from a cozy 275 square feet to a super spacious 1100 square feet.
Adjacent to the hotel is a bijou shopping district Parker's Alley, where you'll find boutiques including Madewell and Le Labo, as well as plenty of on-site restaurants and bars, too.
PRICE: From £197 (approx $260) per night
WHERE: 1400 Woodward Avenue, Detroit, Michigan 48226, USA
2. THE SOHO HOTEL, LONDON, UK
ABOUT:The Soho Hotel is located in a surprisingly quiet street in the middle of London's Soho, a mere stone's throw from the hustle and bustle of Oxford Circus.
The bold, pattern mixes, the layers of fabric and textures and the oversized upholstered headboards that make up the decor in the hotel's 96 rooms are all part of designer Kit Kemp's unique signature style.
The Refuel bar and restaurant on the ground floor will keep you fed and watered for your entire stay should you not with to stray far from the hotel's doors.
PRICE: From £352 (approx $450) per night
WHERE: 4 Richmond Mews, Soho, London W1D 3DH, UK
See:The best luxury hotels in the UK – perfect for a British staycation
3. THE JAFFA, TEL AVIV, ISRAEL
ABOUT: A recently converted convent and hospital overseen by designer John Pawson, The Jaffa features 120 hotel rooms and suites, as well as 34 private luxury residences.
The minimalist decor throughout allows the original details of the building - from the lofty ceilings and arched colonnades - to dominate, yet the choice of super soft fabrics and textures keeps the look luxe and inviting.
There's an outdoor pool for guests as well as an on-site spa for relaxing. The stunning The Chapel Bar, thus named as it takes residence in the former building's place of prayer, is a definite must-see.
PRICE: From £470 (approx $600) per night
WHERE: 2 Louis Pasteur Street, Tel Aviv-Jaffa, 6803602, Israel
4. ACE HOTEL KYOTO, JAPAN
ABOUT: The decor inside the newly opened Ace Hotel Kyoto can simply described as Japanese design with an American influence.This is all thanks to the work of Japanese architect Kengo Koma and LA-based design studio, Commune.
Expect plenty of pattern, colour and striking artwork in each of the 213 rooms, alongside stylish wooden furniture created by local artisans.
There are two on-site restaurants offering either Mexican or Italian food, as well as a coffee shop and a further restaurant opening soon.
PRICE: From £180 (approx $230) per night
WHERE: 245-2 Kurumayacho, Nakagyo Ward, Kyoto, 604-8185, Japan
5. DIVE PALM SPRINGS, USA
ABOUT: This small boutique resort features just 11 rooms and despite its casual vibe, oozes relaxed sophistication - the ideal space within which to relax.
Think palm trees, crisp white linen and woven wicker and that's Dive Palm Springs in a nutshell. The complex is adults only so is just the spot to avoid other people's children - or indeed, escape from your own for a long weekend.
PRICE: From £140 (approx $179) per night
WHERE: 1586 E. Palm Canyon Drive, Palm Springs, CA 92264, USA
6. HOTEL IL PALAZZO EXPERIMENTAL, VENICE, ITALY
ABOUT:Hotel Il Palazzo Experimental features 32 rooms that overlook either the Canal della Guidecca at the front or the boutique hotel's secret garden at the rear of the property.
Inside the traditional Venetian building in the heart of Venice's Dorsoduro quarter, the decor conveys a bright and airy Art Deco style, with smart stripes, arches and rounded edges everywhere.
Downstairs, Il Ristorante Adriatica serves food from early morning till late while the hotel's bar is known for its inventive cocktails.
PRICE: From £198 (approx. $252) per night
WHERE: Fondamenta Zattere Al Ponte Lungo, 1411, 30123 Venice, Italy
7. PARAMOUNT HOUSE HOTEL, SYDNEY, AUSTRALIA
ABOUT: A short 20 minute drive from Sydney Airport, the Paramount House Hotel takes its name from the building's previous life - the former HQ for Paramount Pictures.
The hotel's 27 rooms feature plenty of natural light, which is a bonus since many also feature plenty of plants, too.French linens and kilim rugs in earthy shades compliment the wooden flooring and bare brick walls.
Situated in thefashionable Surry Hills neighborhood, the hotel is very close to a host of popular restaurants and bars, too.
PRICE: From £128 (approx. $163) per night
WHERE:80 Commonwealth St, Surry Hills 2010 NSW, Australia
See:Martin Brudnizki shows us how to recreate hotel-style in your home
8. HOTEL PUNTA CALIZA, MEXICO
ABOUT: Uncomplicated, pared back luxury - Hotel Punta Caliza simply oozes calm sophistication. From the spotlessly white walls, to the sustainably sourced dark cedar wood interiors, this family run hotel is the perfect spot to unwind.
Over three hours away from the busy resort of Cancún, the hotel is located on the remote, car-free island of Holbox, part of a nature reserve that is home to whale sharks and sea turtles.
An adults oriented hotel, the rooms open up onto an unmissably Instagrammable flooded courtyard and the hotel's chef whips up the most delicious meals using fresh local fish and vegetables so you'll never go hungry.
PRICE: From £190 (approx $241) per night
WHERE: Paseo Kuka s/n, Por Robalo, 77310 Isla Holbox, Quintana Roo, México
9. SINNER, PARIS, FRANCE
ABOUT: Moody, elegant and with a nod to religious iconography, the decor in Sinner is naturally peppered throughout with stained glass, clusters of fat church candles and plush velvets.
In contrast to the dimly lit corridors, the rooms are bright and airy, with candy coloured artwork and upholstery sitting alongside crisp, white linens.
The hotel's restaurant offers a street food inspired menu, while the bar serves snacks and cocktails into the early hours.
PRICE: From £370 (approx. $470) per night
WHERE: 116 Rue de Temple, 75003 Paris, France
10. PALIHOUSE MIAMI BEACH, FLORIDA, USA
ABOUT: Say the words 'Miami Beach' and it's hard not to think of the iconic white Art Deco buildings that face onto the palm tree lined streets.
With its 71 rooms and suites, Palihouse Miami Beach is one such quintessential Miami building, with a lovingly decorated interior of peach-painted walls, mismatched vintage furniture and cute, chintzy prints.
If you tire of the hotel pool, you can avail of the Beach Butler service, which will shuttle you to and from a local beach, together with chairs, umbrellas and towels.
PRICE: From £150 (approx. $190) per night
WHERE: 3101 Indian Creek Dr, Miami Beach, FL 33140, USA
11. THE SILO HOTEL, CAPE TOWN, SOUTH AFRICA
ABOUT: A former grain silo that was renovated and transformed into a hotel in 2017, the initial draw to The Silo Hotel may be its panoramic views of Table Mountain and its surroundings, but the interior is just as breathtaking.
Occupying the six floors above the Zeitz Museum of Contemporary Art Africa (MOCAA), the hotel features 28 rooms and a penthouse, all decorated by designer and co-owner Liz Biden. Every room features an eclectic mix of furniture and furnishings and a private balcony.
PRICE: From £640 (approx. $812) per night
WHERE: Silo Square, Victoria & Alfred Waterfront, Cape Town 8801, South Africa
12. HOTEL SANDERS, COPENHAGEN, DENMARK
ABOUT: Relaxed, homely and oh-so comfortable, the decor in Copenhagen's Hotel Sanders is timeless.Wooden framed wicker furniture and headboards sit against muted shades of blue and green painted up to dado height on the walls. The onsite restaurant, Sanders Kitchen and cocktail bar, Tata, are open daily.
Even down to the roaring log fire that greets you in your room on arrival, the whole experience feels like you're visiting the home of a friend who has an excellent eye for design.
PRICE: From £230 (approx $293) per night
WHERE: Tordenskjoldsgade 15, 1055 Copenhagen, Denmark
13. ZANNIER HOTELS 1898 THE POST, GHENT, BELGIUM
ABOUT: From the exterior, this 9th Century gothic style building - a former post office - strikes an imposing figure overlooking one of Ghent's canals. Inside Zannier Hotels 1898 The Post, the dark and moody decor is focused on relaxed elegance with green-black painted walls and brass fixtures and fittings giving it a strong Victorian vibe.
Along with 38 rooms, the hotel features a restaurant and separate bar for a post-sightseeing cocktail.
PRICE: From £121 (approx $157) per night
WHERE: Graslei 16, 9000 Ghent, Belgium
14. THE DATAI, LANGKAWI, MALAYSIA
ABOUT: Nestled within a tropical rainforest, The Datai features 121 rooms, suites and villas all private pools, together with either breathtaking sea or verdant views. Recently renovated, the simple yet stylish decor - crisp white bed linen, woven wall coverings and wooden furniture - compliments the stunning exterior scenery beautifully.
The resort features five different restaurants and an on-site spa, while golf lovers can take advantage of the 18-hole, par-72 championship Els Club Teluk Datai golf course a five minute drive away.
PRICE: From £205 (approx $262) per night
WHERE: Jln Teluk Datai, 07000 Langkawi, Kedah, Malaysia
15. PALÁCIO TANGARÁ, SÃO PAULO, BRAZIL
ABOUT: Once the home of a millionaire playboy, Palácio Tangará is surrounded by the lush greenery of Burle Marx Park yet is close enough to the sprawling city of São Paulo.
The 141 rooms have been decorated in a chic European-style. Smart, patterned wallpaper and upholstery in tasteful shades of cream, light grey and charcoal with wool carpeting and soft velvet upholstery throughout.
There's a pool for guest use only and a spa where you can indulge in a whole array of treatments. Afterwards, a visit to the Michelin-starred Tangará Jean-Georges restaurant is a must.
PRICE: From £206 (approx $263) per night
WHERE: Rua Deputado Laércio Corte, 1.501 - Panamby - 05706-290 SP São Paulo, Brazil
16. PUMPHOUSE POINT, TASMANIA, AUSTRALIA
ABOUT: Overlooking Tasmania's famous Lake St.Clair, Pumphouse Point is an adults-only hotel that aims to bring its guests closer to nature. From the large windows, untreated oak panelling, earthy colour scheme and soft textiles used throughout, the decor reflects the hotel's ethos perfectly.
Visiting this hotel is all about the escape so apart from the stunning scenery and plentiful hiking trails, there's not much else in the immediate area.
Breakfast and dinner are included in the price of the room, along with warm sourdough on demand.
PRICE: From £155 (approx $198) per night
WHERE: Lake St Clair Road, Lake St Clair, TAS 7140, Australia
17. JOALI, MALDIVES
ABOUT: Situated on the previously uninhabited of Muavandhoo in the Raa Atoll, Joali boasts 73 villas, from beach to water facing, all with private pools. These feature traditional design elements like thatched roofs and carved wooden panels together with upholstery in a subtle array of neutrals and colourful artworks.
The resort is very child friendly with a kids' club to keep them entertained while you sunbathe or catch up on a good book. If you prefer to be more active, you can choose from water sports and excursions to the local islands, while the resort's four restaurants, bar and ice cream store will keep everyone fed and happy.
PRICE: From £1,470 (approx $1,930) per night
WHERE: Muravandhoo Island, Raa Atoll, Maldives
See:Explore 10 of the most breathtaking beaches in the UK
18. THE HOXTON, PORTLAND, USA
ABOUT: With three hotels in London and a further seven across the US and Europe, having a similarly styled outpost in the hip, bicycle-friendly city of Portland seems like an obvious choice.
Hoxton Portland is located in the Old Town Chinatown, with 119 bedrooms in a Mid Century Modern vibe, warm walnut panelling on the walls, classic furniture in rich shades and a smattering of smartly patterned textiles.
There are two hotel restaurants to choose from, serving brunch and dinner and the basement bar is perfect for late night cap.
PRICE: From £110(approx $145) per night
WHERE: 15 NW 4th Ave, Portland. OR 97209, USA
19. THE VINTAGE, LISBON, PORTUGAL
ABOUT: Featuring a clear cut Mid Century esthetic, The Vintage has 53 rooms, two restaurants, a cafe, spa and outdoor cinema, all in the centre of Portugal's capital.
As the name suggests, the hotel features a host of elegant vintage furniture throughout, from the gin-laden bar carts and Danish furniture in each room.
PRICE: From £120 (approx $153) per night
WHERE: R. Rodrigo da Fonseca 2, 1250-191 Lisbon, Portugal
20. THE GREENWICH HOTEL, NEW YORK CITY, USA
ABOUT: Each of the 88 rooms in the Robert De Niro-owned Greenwich Hotel is furnished with handmade Savoir Beds from the UK, Carrara marble clad bathrooms and hand loomed silk rugs.
The decor is elegant, yet comfortable and the on-site Shibui Spa, pool and restaurant make it an oasis of calm in the bustling city.
PRICE: From £495 (approx $650) per night
WHERE: 377 Greenwich St, New York, 10013, USA
Now that you're armed with an extensive list of our pick of world's best design hotels, why not plan ahead and treat yourself to a trip of a lifetime?
Sign up to the Homes & Gardens newsletter
Decor Ideas. Project Inspiration. Expert Advice. Delivered to your inbox.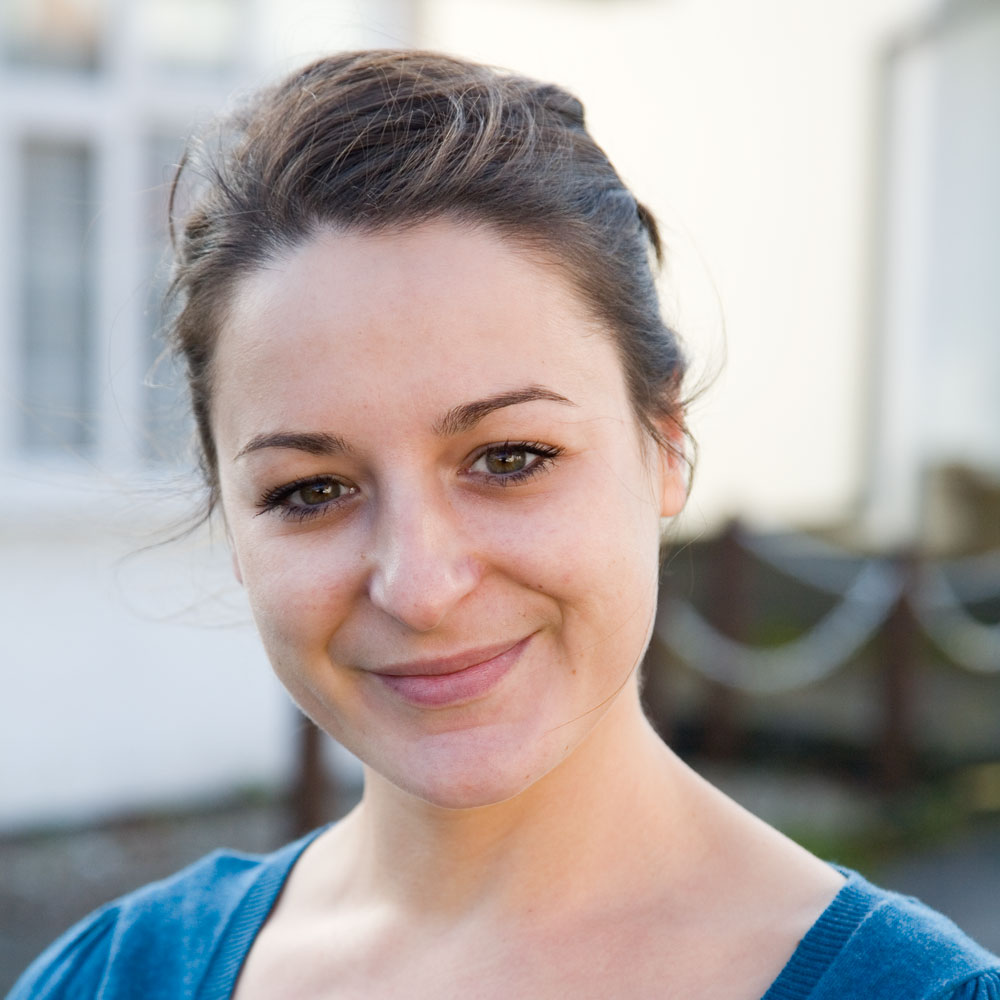 Ginevra Benedetti is Associate Editor on the Homes Content Team at Future. She has been writing about interiors for the past 16 years on the majority of Britain's monthly interiors titles, such as Ideal Home, Country Homes & Interiors and Style at Home, as well as Livingetc and of course, Homes & Gardens. This naturally lead her into writing for websites like HomesandGardens.com.