Tour famous musician Leonard Bernstein's 'radical chic' New York penthouse – on sale for $29.5 million
The Park Avenue duplex previously owned by the famous composer is on the market for the first time in more than 40 years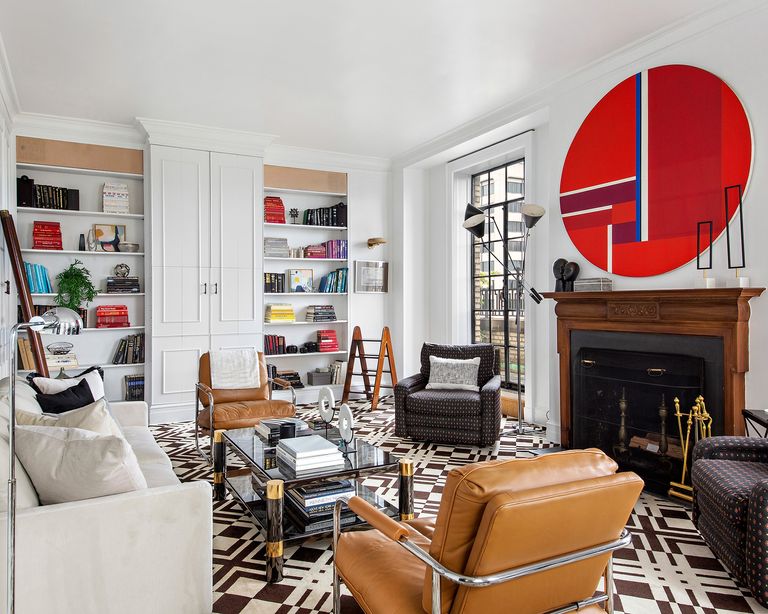 (Image credit: Warburg Realty)
Are you after a property with history and star power? Perfect timing – a penthouse apartment once owned by renowned musician and New York Philharmonic composer Leonard Bernstein, and his wife, Felicia Montealegre, has just hit the market for $29.5 million.
The approximately 6,300-square-foot duplex penthouse is on the prestigious Park Avenue in the heart of the Upper East Side – and has more than 14 rooms. 
Why not take the tour of this extraordinary home? And don't miss our page dedicated to the world's best homes for more wonderful home tours.
The penthouse's biggest claim to fame is undoubtedly a gathering that the Bernsteins hosted in 1970. It was a benefit in support of the Black Panther Party and was famously written about in New York magazine. 
Big names from the entertainment world including Jason Robards, Jerome Robbins, Otto Preminger, Barbara Walters and Mike Nichols, Harold Taylor, Lillian Hellman, Cynthia Phipps, and several other members of New York City's cultural and intellectual elite.
Writer, Tom Wolfe described it as a 'a penthouse duplex full of stars, a Manhattan tower full of stars, with marvellous people drifting through the heavens.' 
The piece effectively coined the term 'radical chic,' and put New York, a publication that at the time was just two years old, on the cultural map.
The apartment has spectacular views of midtown and Central Park, but it's the home's Bernstein pedigree that really sets it apart. In fact, it's a true iconic gem on the market – Carol and Maurice Feinberg purchased the place from the Bernsteins in 1974, and it hasn't been on the market since.
The property also boasts outdoor space aplenty – a rarity for Manhattan, and a must-have in the age of a pandemic – with two private landings that total 700 square feet. There's even a solarium with windows on all sides, so you'll get plenty of sunlight throughout the day.
The main entrance is on the top floor, where a private elevator vestibule opens to a spacious central gallery with a powder room and a curved staircase. 
The gallery leads to the grand library, living room and dining room, each with a wood-burning fireplace and connecting to a large wraparound terrace that is irrigated and landscaped – perfect for mingling with guests, soaking up the sun on a lazy day or a spot of al fresco dining come summer.
Priced at $29.5 million, it is listed with Bonnie Chajet, Allison Chiaramonte and Tania Isacoff Friedland of Warburg Realty, Manhattan.
Thanks to TopTenRealEstate for letting us share this spectacular property.