Design house: Princess Diana's former holiday home in the Bahamas is a secluded paradise
The Princess of Wales holidayed in the Bahamas with Princes William and Harry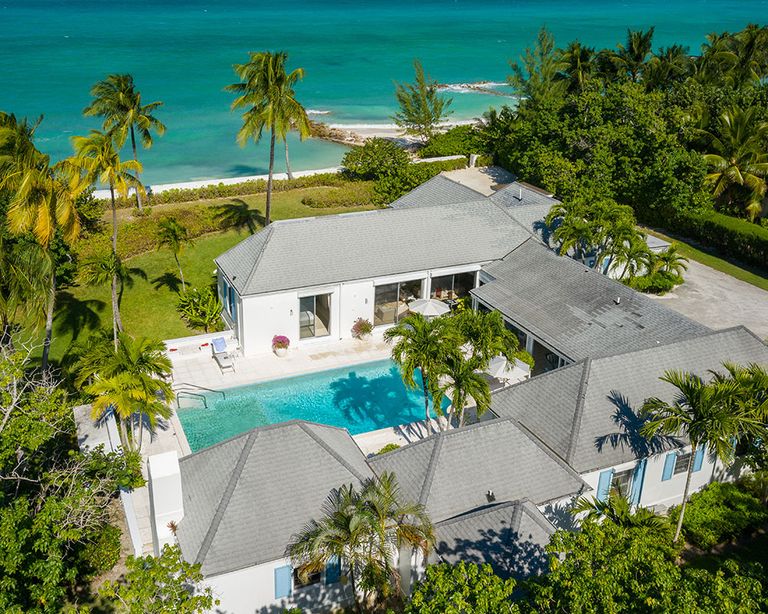 (Image credit: Christie's International Real Estate)
This luxurious holiday home where Princess Diana stayed with her sons Prince William and Prince Harry is up for sale for $12.5million (£10.1million) with Christie's International Real Estate.
Casuarina Beach is a five-bedroom residence located in the Bahamas, and was owned by friends of the late Princess, who visited with her sons as part of a two-part holiday to Florida and the Bahamas in 1993.
See: Inside the stunning former Bahamas estate of Wallis Simpson and King Edward VIII
The property is located at the foot of a secluded lane and tucked away on a lovely powdery beach within walking distance of the Lyford Cay Club.
Located within this private gated community, it's easy to see why the Princess of Wales chose to stay at the spacious property, as it offered the family privacy with 180 feet of private beach for them to enjoy undisturbed.
'It is a testament to the extraordinary security and privacy of the house's location that in the late 1980s the Princess of Wales holidayed at Casuarina Beach with her children,' says Christie's International Real Estate.
The house was refurbished in 2009 with a new kitchen, bathrooms, flooring, wiring, plumbing and tongue-and-groove panelling fixtures, but still retains the original charm that Princess Diana and her sons enjoyed in 1993.
See: Incredible estate once home to Brigitte Bardot for sale on the French Riviera
See: Princess Margaret's son designs spectacular St James's Park apartments
Casuarina Beach was designed to be a relaxed beach house with all of the principle rooms opening onto a central courtyard featuring a heated swimming pool and terraces for entertaining. The majority of the rooms also benefit from having views out to the blue sea.
The house has 4,492 sq ft of interior space and is situated on 1.05 acres with 180 feet of private beach frontage.
The gated community of Lyford Cay is situated at the western end of New Providence. Home to the exclusive Lyford Cay Club which features a beautiful white sand beach, golf course, marina, tennis courts, fitness center and International School.
The charming Lyford Cay Beachfront Homecan be acquired for$12.5million (£10.1million) with Christie's International Real Estate.