Regencycore: Bridgerton starts a whole new luxury trend for interiors
The Netflix period drama has inspired a decorating revolution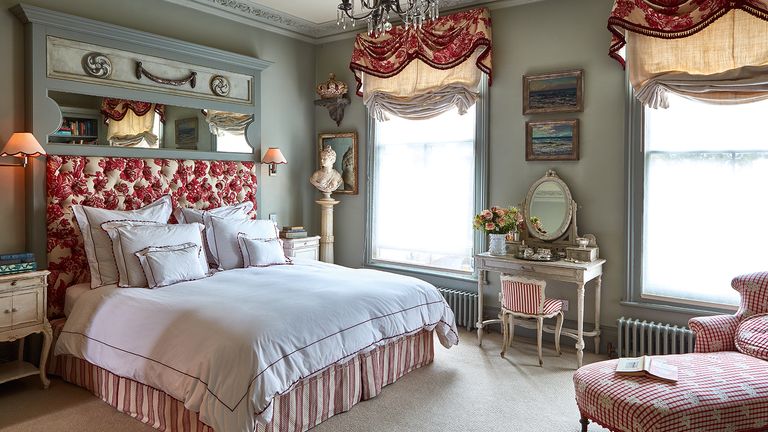 (Image credit: Malcolm Menzies)
Since Bridgerton became the lockdown 'must-watch' over Christmas, a new interior design trend has been gathering momentum: namely, Regencycore.
Rightmove, the online real estate agency, told us a few weeks back that searches for Bridgerton-style properties in the UK had surged, while online luxury bedroom furniture retailer The French Bedroom Company has seen a 25% increase in sales of its four-poster beds and ornate gold furniture ranges since Bridgerton aired, with customers requesting the Bridgerton look.
'Our silk, velvet and gold beds have been really popular as customers seek to replicate and evoke the Regencycore aesthetic that Bridgerton is reviving in their own homes,' says the firm's founder and creative director Georgia Metcalfe. 'Regencycore is a case of more is more, the grander in style the better!' she adds.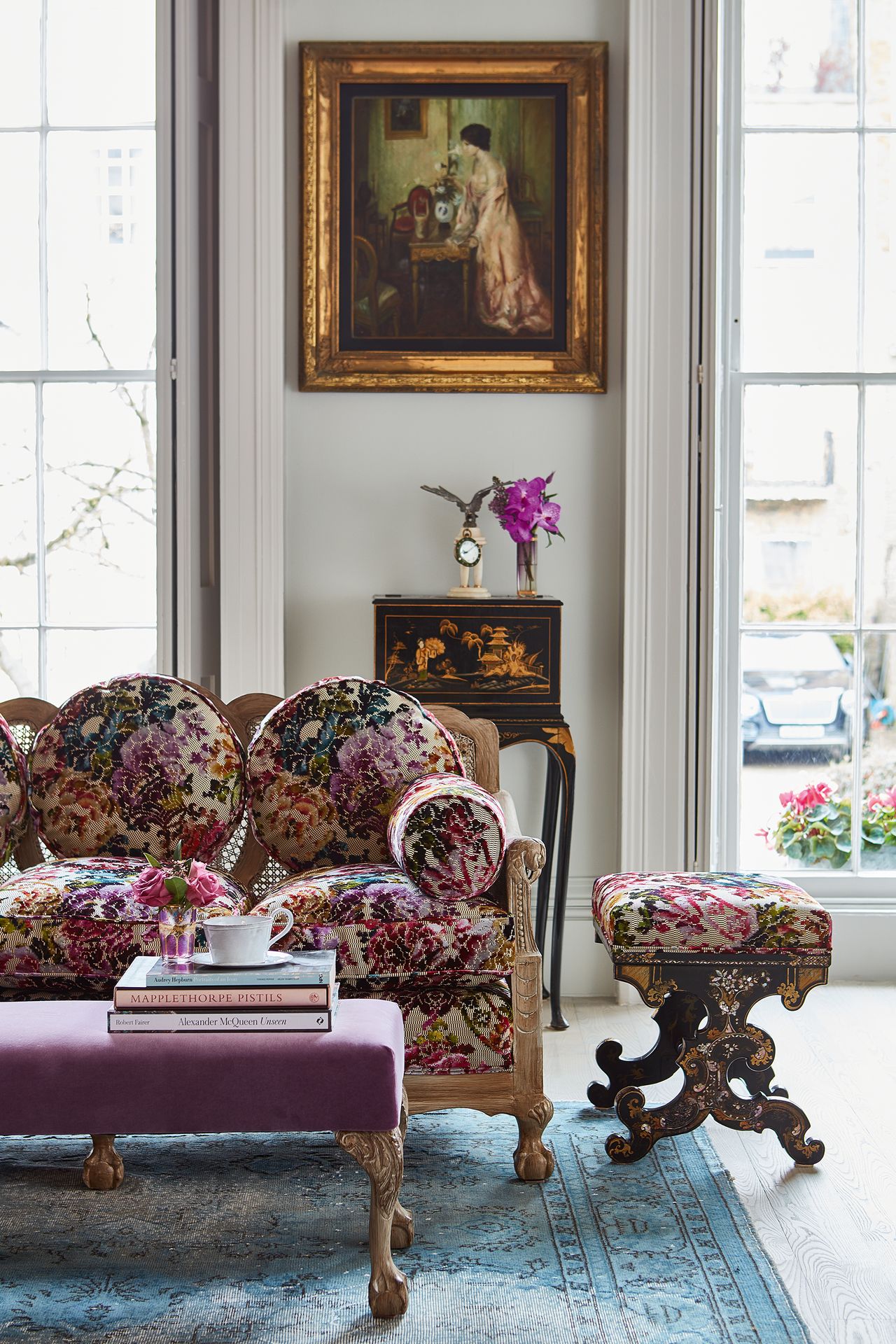 Bridgerton exploded onto our screens in December 2020 as an eight-episode series from Shondaland and Netflix. The series brought a bit of much-needed escapism from the dreary winter lockdown, and a surprising new trend for our homes.
The series storyline follows the twist and turns of the Bridgerton family's quest for love in early 1800s England. But the plot is very much the also-ran, secondary to the lavish sets and opulent costumes. So, it's no surprise that captivated viewers are looking to recreate the Regencycore look at home.
Post-Bridgerton Instagram fashionistas are posting selfies in jeans… and corsets. Interiors fans are seeking out the kind of furniture, décor and accessories they have seen in the backdrops of their new favorite series.
What is Regencycore?
Regencycore is a new take on the fashions of the Regency era, or the early 1800s. Regency furniture was typically ornate and grand, and this is characterized in the series.
Brigdgerton's Regencycore style must-haves include: candelabras, gilt-edged mirrors – in fact, gilt-edged everything – console tables, marble-topped tables, four-poster and coronet beds, plaster mouldings, chandeliers, toile de jouy wallcoverings and fabrics, and gilded chairs and sofas. Luxurious embellishments are de rigueur in Regencycore.
Wallcoverings specialists Graham & Brown are also seeing the Regencycore phenomenon. 'The 1800s is a period rich with interiors inspiration, and with recent costume dramas including Bridgerton and Emma surging in popularity, Recencycore has become the talk of the town,' says Paula Taylor, the company's color & trend specialist. 'Flamboyant and opulent, the maximalist trend is a brilliant excuse to pull out all the stops, from candelabras and porcelain tea sets, to four-poster beds and ornate gold mirrors.
'By updating your walls, you can step into the set of your favorite shows,' she adds. 'Toile wallpaper designs are a great way to add personality to a room, while textured florals and damask will make a striking feature wall. For a contemporary take on the trend, a pastel paint palette of duck egg will add just the right amount of Marie Antoinette.'
The founder of Frenchic Furniture Paint, Pam Gruhn, also notes a resurgence of interest in Regency style, saying: 'It's great that Bridgerton has revived the popularity of the Regency era, one of the best periods in history for interiors styles, decor and of course, fashion.'
She adds: 'We have some beautiful Bridgerton-themed shades amongst our eco-friendly chalk-paint collection. Eye Candy, a soft sage green shade, is very popular, especially now.
'For something bolder – and equally as fabulous, you could follow the brighter palette of the Featherington family with our Hot As Mustard shade. Both work really well with Regency-era wallpapers, especially when used as an accent wall.'
I'm the homes editor of Period Living magazine and an experienced writer on interiors and gardens. I've also moved house quite a few times – totting up 10 homes in 12 years during a particularly nomadic time in my life. I like to think that makes me quite the homes expert, or at least very experienced and with a clear idea of what I like and don't like in a home.
I love visiting and writing about old houses for Homes & Gardens' sister magazine Period Living and working with photographers to capture all kinds of historic properties. It's inspiring to talk to people about their traditional homes and to hear the stories behind their furnishing and decorating choices. And by the time I've finished an interview with a homeowner I've always got a handful of new ideas to try in my own house, as well as plenty of good stories for the magazine. It's the perfect work-life balance.