Designer Profile: Deirdre Dyson
Designing contemporary carpets and rugs for interior designers, architects and private clients around the world, Lady Deirdre Dyson brings the hand and eye of a trained fine artist to beautiful bespoke designs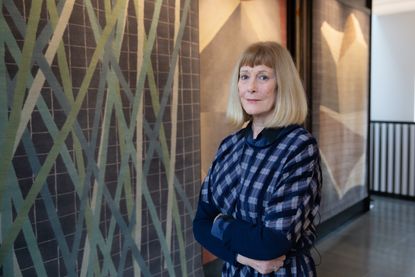 (Image credit: Deirdre Dyson)
Every hand-knotted rug design from Deirdre Dyson's annual collections starts first in the fine artist's imagination then on her drawing table or easel. Every bespoke design for a client is a personal and collaborative process, further developed with her team of four in Chelsea before being brought to life by artisans in Nepal.
The studio uses over 5,000 colors in wool and silk in varying piles, and also creates flooring with tufting specialists in Britain, so that the design options are seemingly limitless. But it is Deirdre's deep-seated intuition for the power of color and composition that has won widespread accolade and admiration.
Here, we interview Deirdre about her approach to her work, her interior design tips, her dream client, and of course, how she established Deirdre Dyson.
An artist's eye
The quietly spoken creative is remarkably modest about her gift: 'I have a kind of instinct for color but I am sure it is based on the lessons learnt at art college,' she says.
On being pressed further she concedes, 'Mixing paint all my life enables me to know exactly what a color should be and how to make it or find it. This knowledge and understanding can be used to create three dimensional effects and also stir an emotional response. And that is very important to me.'
She goes on to affirm: 'My approach is always as an artist – inspiration just jumps out at me and says "I can be a painting" or "I can be a carpet". Then I can just sit down and paint or draw the idea; thinking all the time about the texture and hues, deciding "this bit should be in silk, that needs more color saturation" and so on.'
She also explains that successful rug creation involves 'knowing what a good design is – understanding balance and composition as you would in a painting.'
Determination and serendipity
With her second gallery having opened in Paris during the pandemic in 2020, and the imminent launch of her next collection, the studio is a continual hive of creativity. Yet Deirdre's design journey wasn't an easy or automatic route to creative success. It is a story of impressive determination and moments of serendipity along the way.
Born in the bombed-out suburbs of South East London to parents who worked as an insurance agent (her father) and a legal secretary (her mother), she attended one of Britain's first comprehensive schools where girls were actively prepared for secretarial work and domestic life. Pursing art was heavily discouraged.
Deirdre had to summon every ounce of bravado to ask her headmistress for special dispensation to take an O-level in art alongside the encouraged RSAs.
'I was really scared going to knock on her door to ask but I knew I simply MUST do art,' Deirdre reflects. 'She told me I'd never make a living from it, and that she wouldn't advise doing art as a career.'
That same tenacity was required to win a place at art college. All but one college turned her down for lack of a GCE education but the far-sighted principal of the independent Byam Shaw School of Art spotted her latent talent.
He offered a place as well as means to offset fees by providing shorthand for the college office. There she studied for O levels in evening classes and went on to a three-year diploma in Graphics and Illustration at Wimbledon School of Art.
'It was such a precious gift, to have training as a fine artist, and it set me on this path,' says Deirdre, adding later, 'Anyone who works in the art world or in music knows the creative urge is part of your soul.'
The route to rug design
Deirdre initially worked freelance, as an artist, art teacher and illustrator – including illustrations for Vogue – whilst bringing up a young family with her husband, James Dyson, the engineering entrepreneur.
As the Dysons' three children grew more independent, commissions grew and Deirdre's output became more concerted, achieving accolades and solo shows in London and New York.
The segue between fine art and rug design was a moment of serendipity some 20 years ago when a chance conversation with a rug shop owner led to an invitation to design her own collection. She grasped the opportunity with both hands, visiting Nepal to see how artisans live and work and to understand the technicalities of rug design.
Deirdre is understandably proud that her eponymous business supports the same Nepalese families and is also proud of their skills.
'It is the makers who do the hard part... turning designs into reality. I love the fact that we are supporting those skills, and they are so skilled. Because every piece is bespoke, every rug they work on is a design they haven't seen before,' says Deirdre. 'It's such an exciting, moment when the carpets come back and we unroll them for the first time in the studio. We feel a combination of terror, excitement and relief. I love it!'
A studio specialism
'The whole business is bespoke so each client has their very own design in the perfect size. Our carpets can be made in any design, size, shape or colorway. Pretty much anything is possible.
'We are known for hand-knotted carpets and rugs, but can arrange tufted carpets too. We have made a hand-knotted carpet 7m wide and even in the profile of a fish. Pile height and type can be specified and so can the material – choosing from the finest quality wool and/or silk.'
How has rug design evolved?
'Twenty years ago I couldn't find any contemporary carpets, which is how I came to be asked to design some. There were some studio designers, but their work didn't seem to have reached the market. Now there are many designers producing stunning work.
'Rug/carpet design is now a category of its own in the interior design field. Interior design has expanded and gained respect and is no longer confused with interior decoration. Architects now work with us and trust us to understand their vision when showcasing their designs.'
Where do you find inspiration?
'With paintings, I am drawn to color and skill and with modern work I am drawn to concept. I love the Musee D'Orsay for the color, skill and freedom of impressionism.
'The books I love reading most are those which are written as if painted; when they are hugely descriptive so you can see and even smell the words and be transported into another world. When read, you feel you have had a feast and the same applies to coming out of an exhibition of paintings.'
Who is your design hero?
'I love the controlled, skilled colored experiments of Vasarely (a French Hungarian artist). And I have always followed David Hockney from his early, sensitive drawings to his present experiments. He is a brave colorist and a true inventor too.'
A dream client
'I haven't thought about this before now, but I have recently created some panels of stone and mosaic and I would love to make a flint carpet for Joseph Rothchild's Flint house.'
The award-winning Flint House is located at Waddesdon Manor and features interiors by David Mlinaric. It is used as temporary accommodation for academics, artists and collaborators who are working on or with Waddesdon's educational and artistic program).
Some favorite interior shops
For porcelain in Paris: Muriel Grateau.
For contemporary furniture and lighting: Silvera.
Amazing artisan items and furniture: Mint.
Extra insight
Deirdre is also a trustee of the James Dyson Foundation – a registered charity funded by Dyson profits working to inspire the next generation of designers and engineers through offering Dyson-themed educational resources, hosting workshops in schools and universities and running an international student design competition – the James Dyson Award. The foundation focusses on STEAM rather than STEM subjects, giving the A for Art equal important in the curriculum.
Deirdre Dyson's business is an accredited member of Good Weave International, a non-profit organization advocating for the elimination of child labor in global supply chains.
Sign up to the Homes & Gardens newsletter
Decor Ideas. Project Inspiration. Expert Advice. Delivered to your inbox.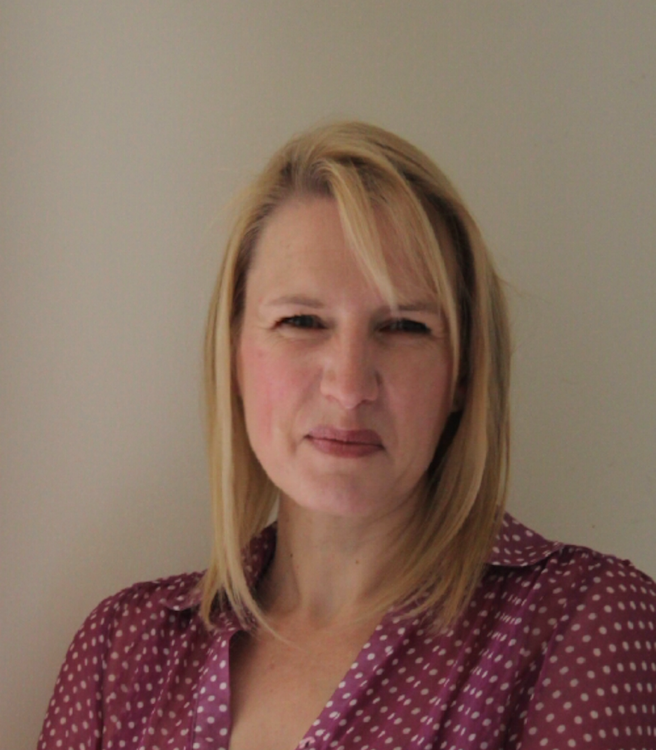 Interiors editor and brand consultant, Kerryn Harper-Cuss has worked on four interior magazines and edited three of these, most recently The English Home, where she was Editor-in-Chief of both its UK and US editions for almost 12 years. She now writes for a number of high caliber publications, moderates design seminars and is particularly delighted to pen profile features on world-class interior designers for a regular slot on the Homes & Gardens website.