5 design tricks bathroom experts use to create privacy
The best ways to enhance a sense of seclusion and luxury in your bathing space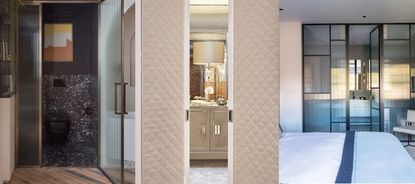 (Image credit: Future)
Adding privacy to a bathroom is essential, especially when you are trying to master the art of serenity in a shared space.
The bathroom is also the wettest room in the house, making the choice of materials an issue. Room dividers, well-placed screens and steel-framed glazing will allow you to create a wide range of clever and inspiring ways to make your bathing space more private.
Essentially the midway point between open plan and traditional separate rooms, a room divider is the separation of rooms, either partly or temporarily. Think: screens, partitions, and even the intelligent use of window treatments.
We've asked the experts for their favorite bathroom ideas that utilize the best privacy design tricks, and show how a partition can be adapted to work in just about any bathroom.
1. Make an entrance
Today's bathrooms are increasingly seen as more than purely functional spaces. With some careful thought, they can be designed as restful retreats for relaxing at the end of a busy day or in times of stress, and as centers of wellbeing in our homes where we can recharge. With this in mind, design starts from the door, which can aid sound proofing and mark a change in mood.
'By creating an impressive entrance, we can evoke the feeling of arriving in a luxury bathroom, closing the door on the noise of the world and enjoying a sense of calm and privacy,' says Helen Bygraves of Hill House Interiors, who has recently clad a set of double doors in luxurious diamond-stitched leather for this reason.
2. Create a private zone
To make a private ensuite bathroom, it can make sense to carve an area from the bedroom space, building a stud wall between the sleeping and bathing areas. But if the ensuite doesn't have a window, chances are that it could be a dark and uninviting room.
Interior designer Irene Gunter of Gunter & Co. recommends using a floor-to-ceiling wall of ribbed glass as a room divider between bedroom and ensuite to let the light flow through the spaces. 'It makes a design feature with its alternate panels of horizontal and vertical ribbed glass and black framing, and offers some privacy in the bathroom,' she explains.
3. Look for a shower screen
'While a clear glass shower screen is always an elegant choice, choosing a frosted, tinted or fluted glass screen will elevate the space to the next level and also give you an unobtrusive yet stylish way to create some privacy,' advises Jo Sangster, senior designer, Ripples London.
Fluted glass offers a modern take on vintage style, while frosted, acid-etched decorative and tinted glass options in bronze, grey to black and other colors are also available, with different levels of opacity. Frosted glass and sandblasted glass modesty panels typically offer the most privacy.
4. Plan a discreet toilet
'It makes sense to make the loo as discreet as possible, perhaps tucked behind the entrance door or hidden behind a full- or half-height wall,' says Louise Ashdown, head of design, West One Bathrooms. 'The screening of a door or wall provides privacy and also ensures that the loo isn't the focal point of a bathroom design, a position better occupied by a beautiful bath or luxurious shower.'
5. Design separate cubicles
If space allows, a separate cubicle can be installed to house the WC or shower. This leaves the main areas of the room free for the showpiece items, such as a glamorous vanity or freestanding bath, and also means that you won't have to stare at a loo while enjoying a long soak in the tub. 'Zoning in this way can really help separate areas for privacy in a bathroom used by a couple,' says Yousef Mansuri, head of design, C.P. Hart.
What can I put on my bathroom window for privacy?
The best bathroom window treatment ideas offer that all-important privacy and the ability to control lighting and ventilation. Unsurprisingly, window treatments play an important role in enhancing your wash room, but they also offer the opportunity to create a decorative focal point.
Shutters and Venetian blinds made from water-resistant materials such as uPVC and polyvinyl are good window coverings for a bathroom as they offer privacy and flexibility over lighting, but equally will not be damaged by moisture and are easy to clean.
Sign up to the Homes & Gardens newsletter
Decor Ideas. Project Inspiration. Expert Advice. Delivered to your inbox.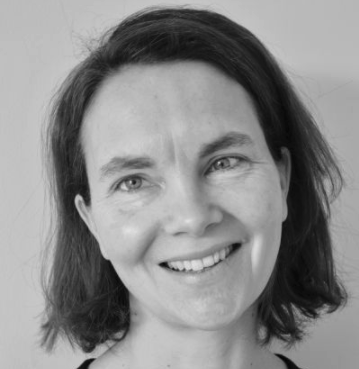 Arabella is a freelance journalist writing for national newspapers, magazines and websites including Homes & Gardens, Country Life, The Telegraph and The Times. For many years she has specialized in writing about property and interiors, but she began her career in the early 2000s working on the newly launched Country Life website, covering anything from competitions to find the nation's prettiest vicarage to the plight of rural post offices.