Tour Suzanne Somer's decadent Palm Springs compound, complete with magical views of the desert
The entertainer's California multi-villa spread is on the market for $8.5 million.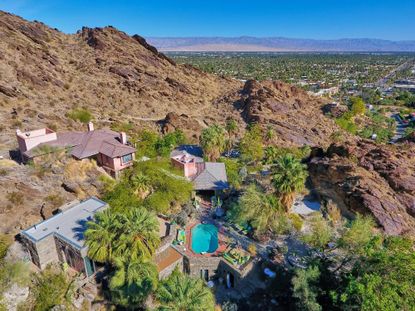 (Image credit: David Blank)
Suzanne Somers invites you to come knock on her door... The legendary actress, author and business woman opens up exclusively to Homes and Gardens about why she's selling her beloved Palm Springs estate – a property which she and her TV-producer husband Alan Hamel purchased more than four decades ago.
See: World's best homes – tour the globes most beautiful houses
Located just five minutes from downtown Palm Springs, the stunning seven-bedroom,10-bathroom mansion is situated at the base of Mount San Jacinto. Sitting on more than 28 acres of desert land, the home comprises five separate structures (a main house and four villas) spanning across 7,200 square feet of living space.
Talking about why the couple is ready to move on from their plush pad, the sitcom star, 74, tells H&G: 'We've had the good fortune of living here for 44 glorious years. We've raised our children and grandchildren here but now it's time for my husband and I to experience a change.'
Suzanne, who had initially purchased the compound as an escape from the hustle and bustle of Los Angeles, believes that when selling a home, it's important to release it emotionally and spiritually.
'I hope whoever purchases this house from us loves it for what it is and maintains its integrity. It's the most incredible piece of property.' She continued, 'It has all this acreage and hiking trails and a beautiful gated long driveway. There's nothing like it and there never will be again.'
The Three's Company actress describes the home's aesthetic as 'romantic' with a heavy influence stemming from the South of France. 'Most everything in each room was brought over from France and Paris during all the many summers we lived there,' she explains.
The couple, who had originally purchased the home for $420,000 in 1977, had listed it for $14.5 million in 2017. The estate was built in 1928.
Take a tour of the sprawling compound below.
The main house
According to the listing, Villa 1 contains an open living room, chef's kitchen and butler's pantry as well as a secret 2000-plus bottle wine cellar. The master suite features a private patio, outdoor shower, dramatic dressing area, his/hers closets, two home offices and a safe room.
See: Kitchen ideas – decor and decorating ideas for all kitchens
'There will never be another kitchen like this: a cross between old world and sophisticated,' says the Step by Step star. 'Our family gravitates to this room, but many of our friends ask if they can 'please' have dinner in the kitchen. It's simply me at the stove, right to the table in front of them.'
Featuring a fireplace and a wet bar, the dining room seats 32 guests comfortably. 'The dining room is filled with incredible memories of family, friends, holidays, or simply a perfect place for my husband and I to share our nightly cocktail. The room is rich, warm and authentic,' Suzanne says.
See: Dining room ideas – inspiration for decorating and furnishing your space
See: Bathroom ideas – stylish decor ideas for all bathrooms
The Rock House villa
Famed modernist architect Albert Frey designed 'The Rock House' villa of the estate, which features a two-room suite with walls of glass, fireplace, hand-carved Balinese garden doors, claw-foot tub, rock shower and meditation garden.
See: Living room ideas – clever ways to decorate living spaces
Guest villas
The Dancing with the Stars alum shares the joys of visiting the compound as a guest. 'Because of the beautiful desert weather this house was designed to be an indoor/ outdoor house, so every guest suite is separate and private with its own entrance and courtyard.
See: Bedroom ideas – designs and inspiration for beautiful bedrooms
'It allows for inviting people that you may not know all that well because there's nothing strange about being in a house that is laid out this way it's also been great for our growing family to give them each their own private little villas.'
The Ampitheater
Suzanne's favorite room of the estate? The home's amphitheater – sadly there's no picture of this. But there some good stories. The star says she has thrown many glamorous dinner parties, with guests including Frank Sinatra and Keely Smith.
'After 9/11 I held my birthday party in the amphitheater and at the end of the evening, Merv Griffin, Jack Jones, Michael Feinstein, Robert Goulet and Barry Manilow stood up on the stage and sang, a capella, God Bless America! So beautiful and moving.'
The pools
'The pool is a 1920's "dipping pool." ' I love the size as it is not overwhelming and great to sit on the pool stairs and bake in the desert sun,' Suzanne admits. 'It's a beautiful area to have an evening cocktail with twinkling lights and the sparkling blue pool.'
The Rock House has a spa pool, too (below).
'There are three ways to access the home: charming winding stairs, golf cart, or the funicular, a charming little cart that transports you up the hill. There have been many nights when Alan and I have returned home from a magical night out to one of our fabulous Palm Springs restaurants when we kiss all the way up the hill while riding in the little cart.'
With more than 28 acres of land to work with, the best-selling author has taken pride in growing her own food. 'As a health advocate I believe health equals good quality food. My garden is organic with purified water and organic soil and is one of the joys of my life. We pretty much grow everything we eat, except for protein of course.'
Have you fallen in love with Suzanne's desert oasis? We have, too. The couple have enlisted the help of famed real estate agents Josh Flagg and his husband Bobby Boyd—stars of Bravo's Million Dollar Listing: Los Angeles to help recruit the perfect buyer.
'Josh and Bobby understood why we have lived in this spectacular environment for 44 years and why there have only been three owners in 100 years,' Suzanne explains. 'Whomever is fortunate enough to acquire this compound will eventually feel that it was one of their lifestyle's best decisions.'
Sign up to the Homes & Gardens newsletter
Decor Ideas. Project Inspiration. Expert Advice. Delivered to your inbox.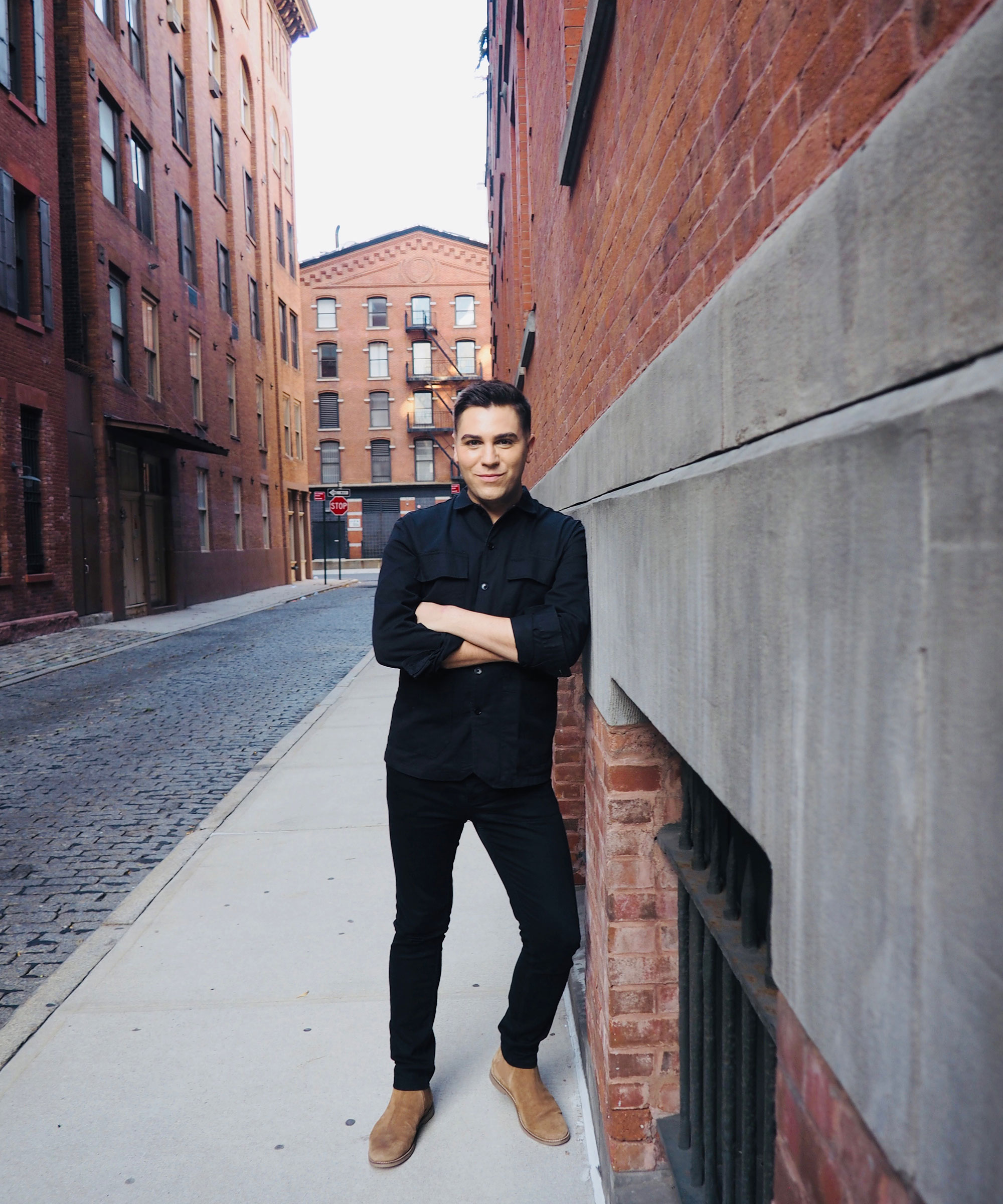 Marc Lupo is an entertainment writer, producer, and host. In addition to contributing celebrity content to Homes & Gardens, Marc serves as a weekly co-host for iHeart Radio's 'Naughty but Nice' podcast. Throughout his career, Marc has conducted hundreds of interviews with celebrities including Helen Mirren and Hugh Jackman. A native New Yorker, Marc has covered some of entertainment's biggest events, including The Grammys, Met Gala, MTV's Video Music Awards, VH1's Trail Blazer Honors and Variety's Women of Power luncheon.