Inside the most elegant remodel you'll see in 2023 – the home of interior designer Kylee Shintaffer
Just five minutes from the heart of Seattle, interior designer Kylee Shintaffer has reimagined her family home, as a quiet oasis of inspiration, comfort, and elegance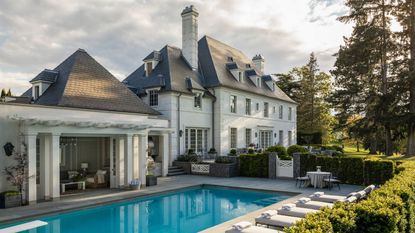 (Image credit: Eric Piasecki / Otto)
Sign up to the Homes & Gardens newsletter
Decor Ideas. Project Inspiration. Expert Advice. Delivered to your inbox.
Thank you for signing up to Homes & Gardens. You will receive a verification email shortly.
There was a problem. Please refresh the page and try again.
Interior designer Kylee Shintaffer is a master of creative details, and the transformation of her family home in Seattle that she shares with her husband and teenage daughter brings together a refined mix of old with new.
Think original exterior period features, offset with new internal architectural detailing, that is both authentically designed and artistically executed.
'We have preserved a sense of history, but the house now tells a fresh, personal story,' says Kylee. For us, it truly ranks amongst the world's best homes.
Overlooking a quiet golf course, the house was designed in 1926 by architect J Lister Holmes. The family moved here in 2019 from a much smaller home that they had lived in for 22 years.
'After three renovations we were ready to tackle something new,' says Kylee.
Highly respected internationally as an interior designer, Kylee had always chosen to run her design studio from home, placing great value on proximity to balance a busy career with time for her family.
'As the business grew, we needed more space and this house provided the opportunity for us to create a lower-level atelier, conference room, study and separate second kitchen area, whilst expanding our living space above, over three floors.'
'Having the room to be more creative, has continued to expand the way I work with my team – a great reminder to push boundaries and to try new ideas. We are only limited by what we can imagine and where we can source things, and this house has been a catalyst for dreaming big.'
Indeed, whilst the yellow and blue exterior of the house has been restored and re-stuccoed in a soft white shade, and the previous wooden roof and tired guttering updated with stylish lead tiles and timeless lead-coated copper pipes, the interior of the house has been totally reconfigured and extended, to flow in a more logical way, enabling the creation of a large family kitchen with a stunning handmade cabinetry, and the reinstatement of a formal dining area and cozy breakfast room.
'We took the interior back to its bare bones, and I was fortunate to work with architect Duncan McRoberts, who has helped bring my ideas to life.
'The house is long and narrow, and with the remodelling of confusing earlier extensions the flow now feels as if you are in a light filled Provencal enfilade – with ground floor rooms connecting seamlessly together. It is a sizeable house, but the individual scale of each room is very comfortable to live in and we circulate through every space each day.'
'I have allowed myself the freedom to explore and experiment with timeless, beautiful finishes such as parchment, stone, lacquer, and plaster; and the use of many different styles of panelling, flooring and wall coverings have added back the refinement.'
Kylee's love of classical architecture and natural materials, forms the backdrop for abundant layers of carefully sourced- and bespoke-designed furniture, fireplaces, and rugs.
Infused with the couple's passion for modern art, ceramics and sculpture the interior is brought to life with an inspirational push-pull of classic and contemporary.
'We fell in love with the intimacy of the first-floor bedroom area – for the three of us the proportions feel very cozy, and we have adapted the rooms so each now has its own elegant bathroom.'
In the primary bedroom a new walk-in dressing area with hand painted wallpaper, smoky taupe mirrors and soft alpaca boucle rugs has become one of Kylee's favorite spaces and lends a luxurious edge.
The custom-colored wall covering, Le Bocage by Zuber adds a cocooning appeal to the guest suite above and mirrors the feel of the surrounding vernacular.
The rich palette offers a change of pace and adds a decadent edge to the guest suite, above.
A previous garage space that linked to the house via a 1960s glass atrium has been reimagined as an extension of the home; and connects the new kitchen and mud room to a stylish pool area, surrounded by soft stonework floors, smart box hedging, and a fun cabana which heightens the outdoor-indoor success of this renovation.
The garden truly enhances the narrative of the home, and from every space both internally and externally, Kylee has designed glorious vistas which draw the eye with the same architectural attention as the interior.
'It took us some time to find this home and to really put our mark on it, but it has evolved into something very special for us as a family, that brings together the best of all the things we treasure.'
Interior design/ Kylee Shintaffer
Sign up to the Homes & Gardens newsletter
Decor Ideas. Project Inspiration. Expert Advice. Delivered to your inbox.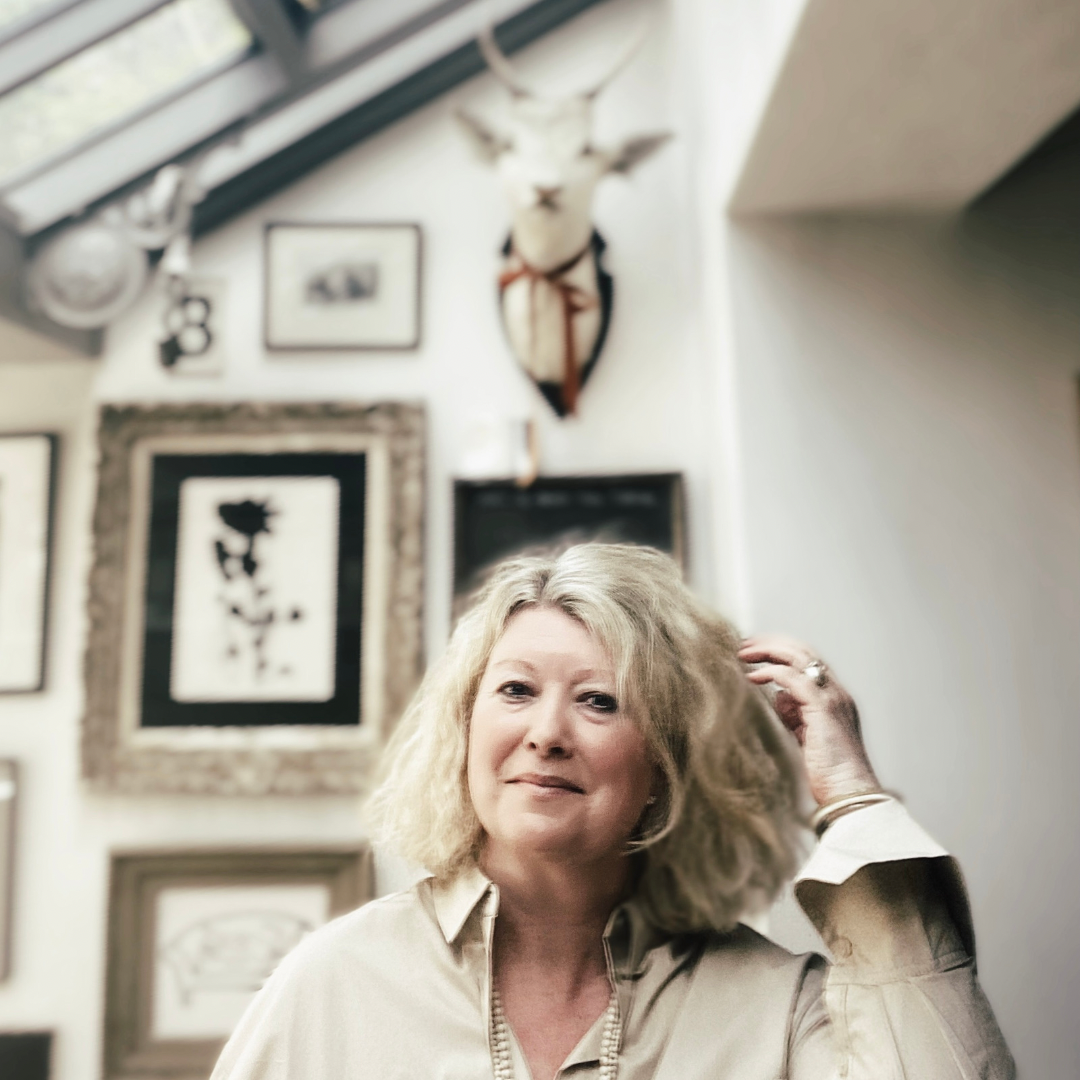 Interiors journalist, stylist, interior designer
Ali Heath is a UK-based interiors journalist, stylist, creative consultant, interior designer, and author and has over 17 years freelance experience, working with prestigious interior magazines, newspapers, and private clients. Her work is featured regularly in many leading interior titles, and she is represented internationally by Living Inside agency, in Milan. Ali is the author of interiors book Create, publishing June 2023. Her first bestselling book, Curate, was published in 2020 and Ali is Contributing Editor and Creative Consultant for the new book from The White Company, The Art of Living with White, published in September 2022.