This colorful and joyful country cottage demonstrates that charity begins at home
Interior design studio Turner Pocock were tasked with reinventing this cottage as a respite space for recovering cancer patients – so everything had to be beautiful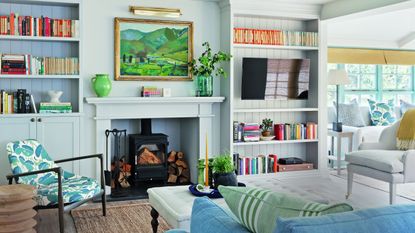 (Image credit: Alexander James)
Sign up to the Homes & Gardens newsletter
Decor Ideas. Project Inspiration. Expert Advice. Delivered to your inbox.
Thank you for signing up to Homes & Gardens. You will receive a verification email shortly.
There was a problem. Please refresh the page and try again.
Having worked on a client's large estate in Berkshire, location of many of the world's best homes, for a number of years, Bunny Turner and Emma Pocock of Turner Pocock were asked to turn their attention to one of the ancillary cottages in the grounds.
'Our client and her husband are extraordinary philanthropists and great supporters of Cancer Research UK, and her suggestion was for the house to provide a respite space for recovering cancer patients,' recounts Bunny. 'It was such an inspiring idea that we leapt at the chance.'
The project was a gift for a pair who share a passion for punchy color and pattern. 'We persuaded the owner that the cottage should be decorated in a joyful way and she let us run with that,' recalls Emma, adding, 'We were asked to make the spaces as comfortable as possible, which suited us perfectly; much of the way in which we design is about comfort.'
Kitchen
First came the task of improving the layout of the cottage. The designers worked with Yiangou Architects to open up the ground floor, knocking the kitchen through to the living room and conservatory to create a single, convivial space.
Kitchen ideas included creating a simple scheme, in contrast to the pattern and color throughout the rest of the house. The simplicity is enhanced by the tablecloth and also by the subtle decorative panelling
'When you use really vibrant pattern and color, you need to create antidotes to that, so, the kitchen is very pale and simple with just a patterned tablecloth to lift it,' explains Emma.
Living room
Bunny and Emma's aim was to design a space that puts people at ease. A serene palette and hints of bright pattern on furniture and cushions are among the living room ideas that instil a sense of joy.
Landing
While working on the house, the client had tasked Turner Pocock with finding a textile designer to produce designs that were specific to the estate. The result was a collaboration with Fanny Shorter, who responded to the beauty of the site with two beguiling prints – Mill Oak and Mill Pond.
'We were keen to use the oak leaf print in the cottage in a fresh way,' says Emma. As one of their hallway ideas, they hung it throughout the hallway and landing, teaming it with a zingy blue for the woodwork. 'We were inspired by designer Anna Spiro who always uses color in an upbeat way,' says Emma.
This daring approach provided the backbone for the entire house, informing the schemes throughout.
Bedroom
Upstairs, a metre deep chimney stack was removed so that the awkward arrangement of a bathroom and two bedrooms, one of which was accessed via the other, could become three bedrooms and two bathrooms; there is a further en suite downstairs.
'The bedrooms are all small but we actually like this – we designed them as if they were perfect little hotel rooms,' Bunny notes.
Bedroom
Among the bedroom ideas was to paint everything in here – walls, ceiling, radiators, joinery – a warm blush pink. 'You walk from the blue landing into this space and it feels incredibly enveloping,' says Bunny.
Tongue and groove was also introduced. 'Tongue and groove is one of our go-tos for a cottage. It feels so much cosier than a plain painted wall,' says Emma.

A playful wavy edged mirror contrasts with the straight lines of the wood panelling.
Bedroom
The paper is bold design at its best, but because of its naturalistic motifs it has a gentleness to it.
Bathroom
One of the bathroom ideas included a bespoke frameless shower enclosure to maximise the limited space here.
Around the same time that Bunny and Emma were working on the cottage, they were approached by a nurse at Guy's and St Thomas' hospital asking them to redesign their break room and they immediately agreed to help.
The two projects planted the seed for their own charitable initiative, TP Caring Spaces. 'We had been thinking about finding a way to offer our services to different charities and community programmes and these projects really lit the fuse,' Emma explains.
Bunny adds, 'We launched in May with a fund-raising gala dinner supported by Chelsea Harbour; we have already talked to lots of people in our industry who want to get involved.'
Knowing the enthusiasm of this indomitable pair, there will be many more queuing up to help – and all for the greater good.
Interior design/ Turner Pocock
Architects/ Yiangou Architects
Photographs/ Alexander James
Text/ Rachel Leedham
Sign up to the Homes & Gardens newsletter
Decor Ideas. Project Inspiration. Expert Advice. Delivered to your inbox.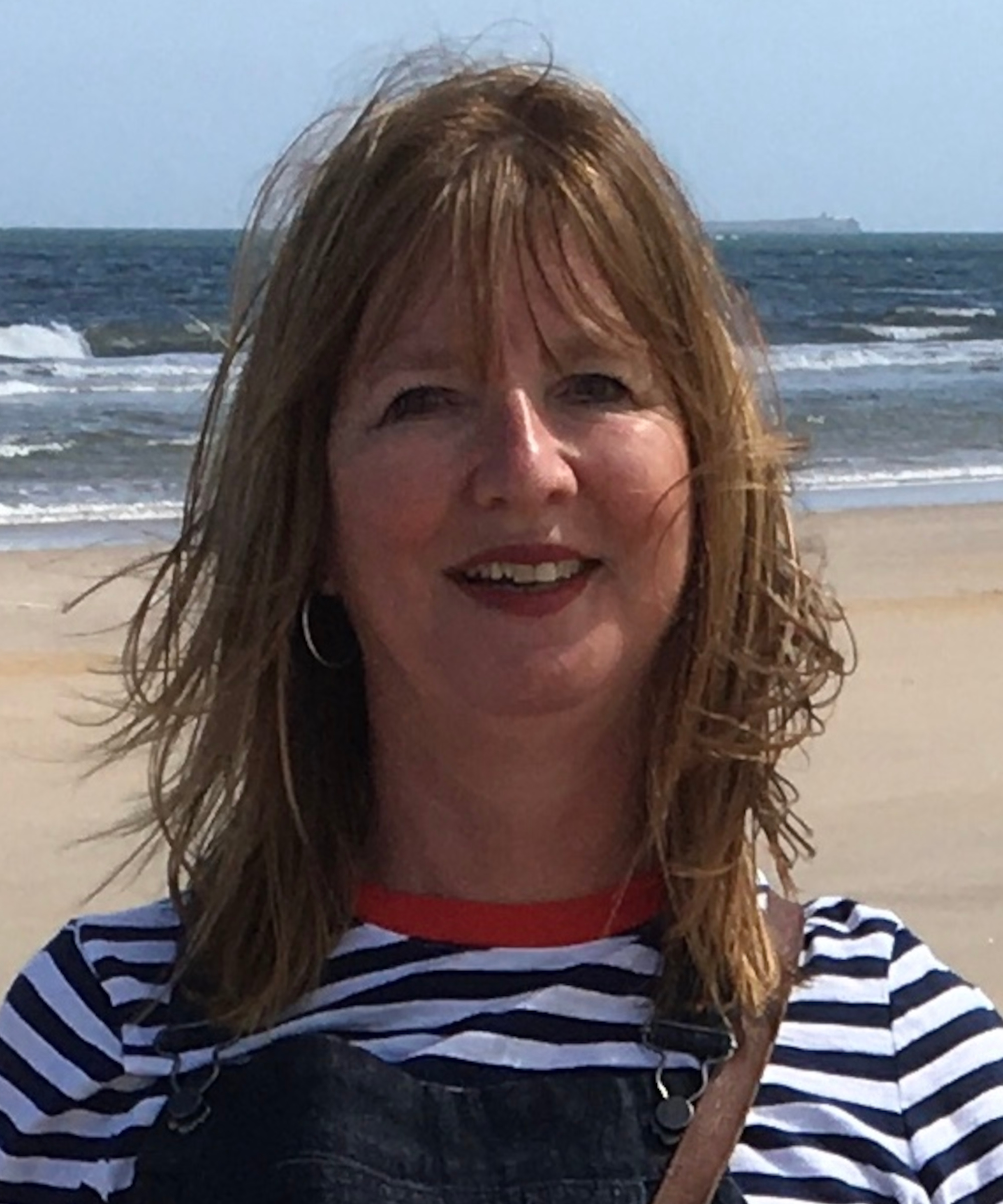 Interiors have always been Vivienne's passion – from bold and bright to Scandi white. After studying at Leeds University, she worked at the Financial Times, before moving to Radio Times. She did an interior design course and then worked for Homes & Gardens, Country Living and House Beautiful. Vivienne's always enjoyed reader homes and loves to spot a house she knows is perfect for a magazine (she has even knocked on the doors of houses with curb appeal!), so she became a houses editor, commissioning reader homes, writing features and styling and art directing photo shoots. She worked on Country Homes & Interiors for 15 years, before returning to Homes & Gardens as houses editor four years ago.