This rustic cottage in Australia – influenced by the palette of the sea – is a haven of peace
James Watts of Armadillo rugs embraced slow design and pared-back beauty in the transformation of his bucolic cottage in New South Wales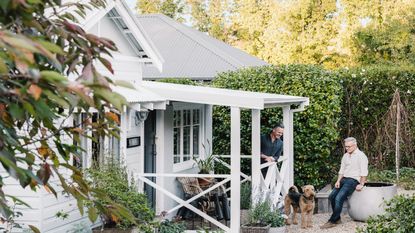 (Image credit: Marnie Hawson)
Aptly named Werona – Aboriginal for 'quiet' – this charming 1930s weatherboarded cottage in Burrawang, in the Southern Highlands of New South Wales, is the epitome of rural charm and its exterior and stunning interior ensure it is one of the world's best homes.
'This area is one of the few areas in Australia that enjoys the traditional four seasons, it reminded me of my roots in Rutland and Cornwall,' says James Watts, managing director of Australian rug company, Armadillo.
James was keen to swap the city life he had enjoyed in Sydney for the past 25 years for a more quintessential British country village meets undiscovered Australian country outpost with his partner Tony Chapman.
'We fell in love with the burnt orange, maple tree-lined avenues and surrounding hills,' says James. 'Within a week of discovering the town, we completed on this charming house – it was all very serendipitous.'
Framed by decorative white railings, the cottage is set in the heart of a large garden, home to weeping cherry trees, crab apples, a vast claret ash, maples and magnolias. 'We wanted to restore the building, but maintain the integrity of the original two bedroom footprint, with the only additions being an authentic front porch and rear deck,' says James.
James trained in film design and spent 20 years working as a set designer and prop buyer for high-profile TV shows and movies, in both the UK and Australia, before Armadillo enticed him to join.
With his artistic credentials, he felt very comfortable designing the space and worked with a local builder to realise his vision, which took four months to complete in the spring of 2020.
Kitchen
Internally, the original kitchen, two bedrooms and a small back room were reconfigured to accommodate an extra bathroom, laundry and the pièce de résistance – a reconfigured kitchen area that connects to a stylish banquette seating corner, which also acts as an office.
A smart monochrome scheme was one of the kitchen ideas, with marble countertops and a white range cooker offsetting the dark gray walls and cabinets.
The kitchen is artfully curated with paintings, ceramics and vintage boards and bowls.
Dining room
'This light-filled space is a lovely place to eat, work or entertain,' says James.
Clever dining room ideas included a built-in seating area, which adds versatility to the space.
Living room
Original features, such as the windows, panelling, fireplace ideas, floorboards and living room ceiling light, have all been lovingly restored and paired with reclaimed antique door handles and furniture in keeping with the period.
For comfort, sustainable modern luxuries were added – heated floors and reverse cycle heating. Carefully considered storage makes the most of the space. This includes a bespoke kitchen pantry with drinks bar, concealed wardrobe and bathroom storage, and abundant built-in shelves for displays of favorite pieces.
The living room's monochrome palette is lifted with warm wood tones, duck-egg blue, greenery and treasured pieces of art. Living room ideas to create a cozy space include a woodburning stove for chilly days.
James wanted to bring a British nuance to his home, so a painting by his grandfather takes pride of place in here. 'It portrays a scene in a Surrey woodland,' says James.
Main bedroom
'The house gave me permission to be bolder with my colour choices and the effect is very cocooning, regardless of season,' says James. Heritage colours in lichen, deep green and grey, influenced by the palette of the sea and surrounding landscape, are mixed with thoughtfully sourced antiques, new furniture, collected personal objets and art.
A rich dark hue brings a luxurious feel to the original panelling in the main bedroom, while a chest is a characterful bedside table.
Bedroom
Textiles and fabrics, in shades of tan and duck-egg blue have been carefully chosen and Armadillo's handmade, hand-knotted rugs add natural, decorative appeal throughout the house.
Everything about this space feels relaxed – from the natural linens to the single painting displayed off-centre. In keeping with the informal feel, one of James' bedroom ideas was to do away with a headboard and allow the panelled wall to be the understated backdrop to the bed.
Bathroom
Bathroom ideas include allowing brass accents, including on the vanity James designed, to introduce a time-worn patina.
Through his role at Armadillo, James' style is heavily influenced by the notion of slow design, with a buy once, buy well philosophy. 'Armadillo's ethos encourages a slower, more considered pace of life. Living in the country for four days a week, we are fully embracing that notion – and Werona cottage has given us both a renewed sense of calm, freedom and creativity.'
Photography/ Marnie Hawson
Styling/ Olga Lewis
Text/ Ali Heath
Sign up to the Homes & Gardens newsletter
Decor Ideas. Project Inspiration. Expert Advice. Delivered to your inbox.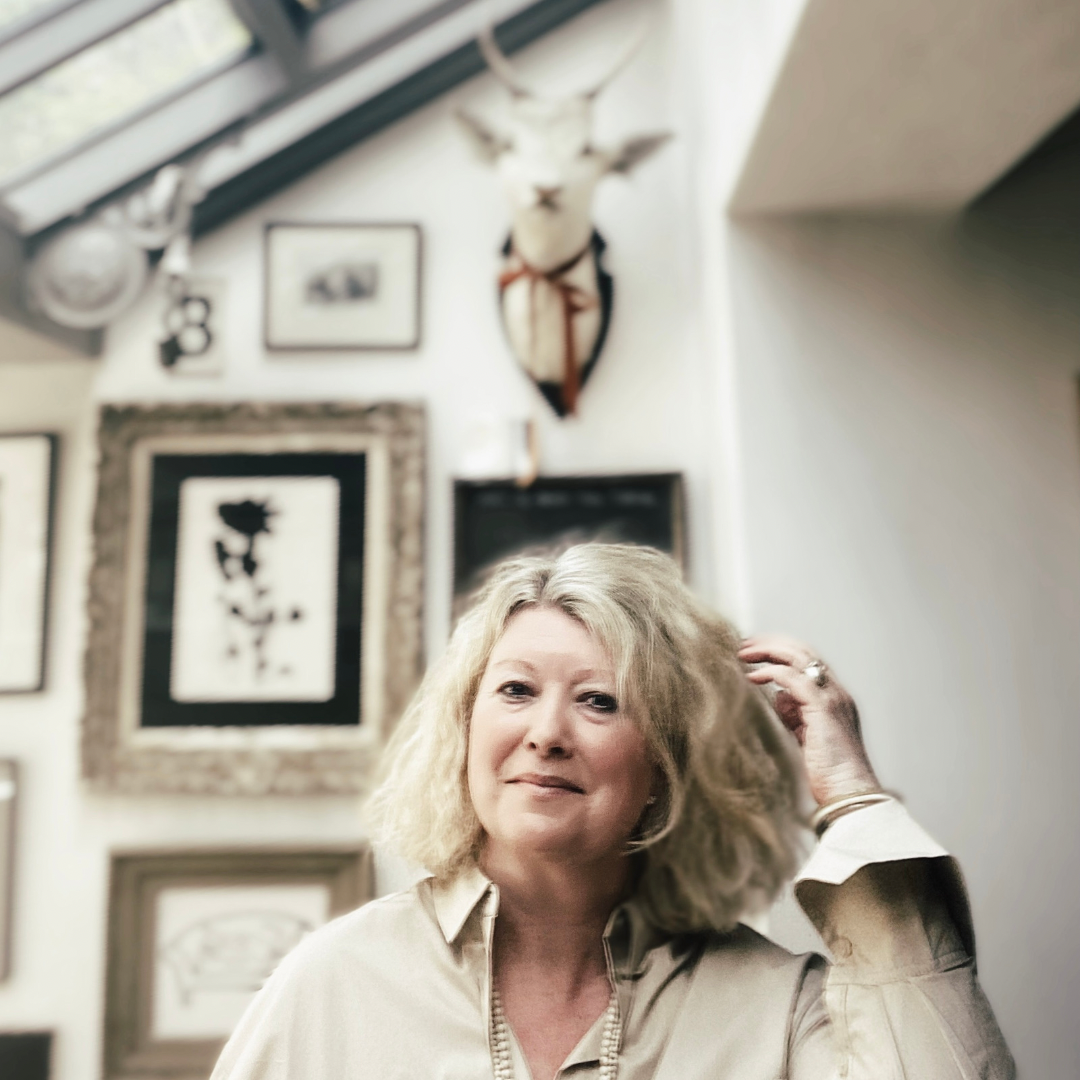 Interiors journalist, stylist, interior designer
Ali Heath is a UK-based interiors journalist, stylist, creative consultant, interior designer, and author and has over 17 years freelance experience, working with prestigious interior magazines, newspapers, and private clients. Her work is featured regularly in many leading interior titles, and she is represented internationally by Living Inside agency, in Milan. Ali is the author of interiors book Create, publishing June 2023. Her first bestselling book, Curate, was published in 2020 and Ali is Contributing Editor and Creative Consultant for the new book from The White Company, The Art of Living with White, published in September 2022.