Window valance ideas – 8 pretty curtain valances to add pattern and color
If you love a ruffle then consider adding window valance ideas to your wishlist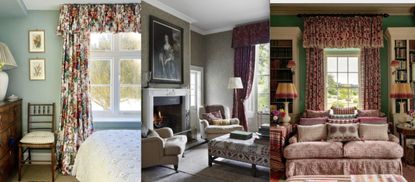 (Image credit: Future)
There's something charming about a window valance – the pretty ruffles and pleats have a lovely softness that can break up the hard visual lines of the window frame. And of course, they hide the curtain pole or track between drapes – that being their functional purpose, after all.
Full and opulent, these window treatment ideas have a grandeur about them which means they're ideal for giving a sense of occasion to windows of period properties – they also act as a fabulous draught excluder in the winter.
Window valance ideas
If you're considering curtain ideas now, it makes sense to take a look at window valance ideas, too. Below, we've listed our favorite window valance ideas – and valance lookalike designs – so that you can dress your windows in style.
1. Deep window valance ideas work well with florals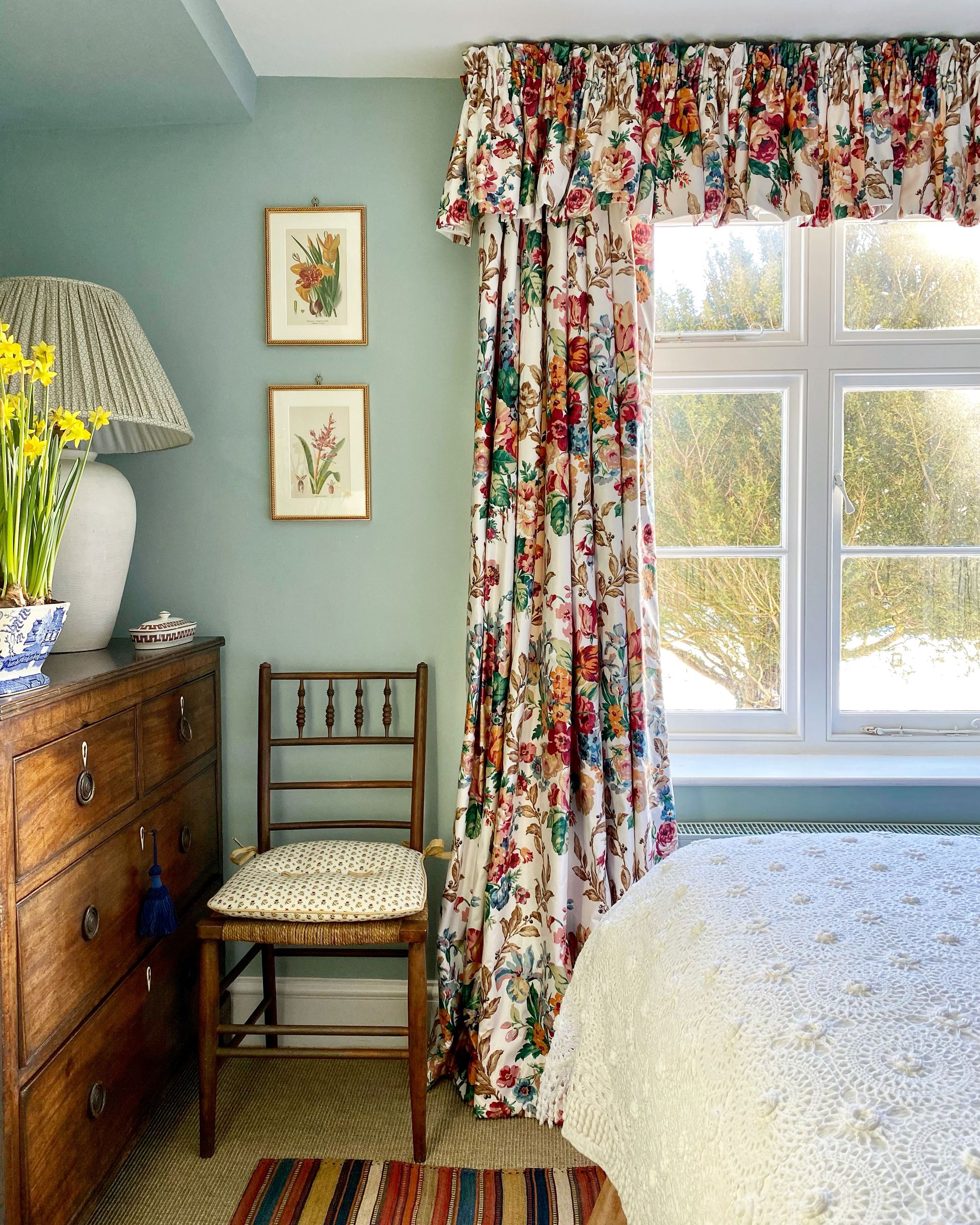 Interior designer Carlos Garcia spends his time between London and Norfolk. His beautiful country home is the epitome of elegant yet lived in style and is full of fabulous fabrics, antique finds and classic furniture.
Carlos uses window valance ideas in a few of his rooms, including this delightful country bedroom where they add a cozy feel to this quintessentially English look.
2. Double stripes and a hint of gold on top
'For me, window valances exude luxury and they are an extra attention to detail and give a very finished feel,' says renowned interior designer Penny Morrison.
'Valances add a sense of height and can balance particularly tall windows and long living room drape ideas. Equally, they are a neat way to hide the tracks on which curtains are hung as well as any blinds set behind.
The proportion of a valance is key, you do not want them so narrow that they look mean, neither too wide that they look heavy or block too much light. Shaped valances and fringe trims are the real icing on the cake!'
3. Team window valances with fringing for an extra frill
Famous for her stunning block print fabrics, textile designer Molly Mahon also loves a valance.
Uber pretty, Molly's Greencombe fabric design looks great as drapes with a slightly raised valence in the middle. It completes the look and almost finishes the top of the window frame perfectly. Add in a brightly colored tie-back and you'll wonder why you never had one before.
4. Fewer frills and more pleats create a sophisticated look
This elegant valence in this living room designed by VSP Interiors is a less ruffly version for those who want a more refined look.
'Some windows have dead spaces above them and others just need a grander window treatment – I generally like to keep mine simple, and without swags,' explains creative director Henriette Von Stockhausen.
'It's important that the valance doesn't cover too much of the window as a large percentage of light comes in through the top 25% of the window.'
5. Use a valance to bridge the gap when your window is wide
If you have a wide window then a window valance is ideal for bridging that expanse between your drapes.
Kit Kemp, founder and creative director of Firmdale Hotels and Kit Kemp Design Studio, shows how well this works in the Charlotte Street Hotel drawing room. It softens the window whilst adding color and pattern to the room and you can use the same fabric design with your cushions too so the whole room has a cohesive and cozy feel.
6. Create a lighter look with a flat, fluted valance
While the thought of a bold colored and patterned room may seem jarring and over the top, it can be achieved with thoughtful beauty.
'Take into consideration what will happen to the pattern when it is wrapped around an armchair – will it get chopped about or will a large scale pattern disappear around over the edge of an arm? Does this matter or does it even enhance the effect?' advises textile designer Neisha Crosland.
Keeping to rounded shapes, from the scalloped pelmet to the curved arms of the chair, helps to create an overall softness, which makes the contrasting patterns seem to hug in on one another rather than creating harsh lines of divergence.
7. Create a window valance look with a flop-over frill
For window valance ideas that echo rustic romance, consider a flop-over-frill at the top of your curtains. Popular in France, this detail looks best with ticking or a smart stripe in a contrasting color picked out from the main fabric and can be hung using curtain tape with positions for the hooks.
Having your made-to-measure curtains finished with a leading edge (along the vertical side) in a heavier, darker fabric will not only protect them, it's another way to introduce a contrasting shade.
8. Choose a deep window valance to exaggerate a window's height
A window valance doesn't have to be hung over the window itself – here, it is hung above the window to create the impression of a much taller window.
'This is a classic decorator's trick that interior designers use successfully to make windows feel larger – a desirable feature, even in the smallest of cottages,' says H&G's Editor in Chief Lucy Searle.
What is the difference between a pelmet and a valance?
Valances are often confused with pelmets, they both run between your drapes and hide poles and tracks, but a pelmet is usually a flat layer of fabric over a wood frame, so it's a hard covering rather than soft and frilly like a valance.
Are valances in style?
Although they are something more often found in a period property, a window valance can be as 'in style' as the fabric it's made from. Choose a ditsy trad floral and it won't look contemporary, however, using a modern print and an 'on trend' color will give it a more updated look.
Sophie has been an interior stylist and journalist for over 20 years and has worked for many of the main interior magazines during that time, both in-house and as a freelancer. On the side, as well as being the News Editor for indie magazine, 91, she trained to be a florist in 2019 and launched The Prettiest Posy where she curates beautiful flowers for modern weddings and events. For H&G, she writes features about interior design – and is known for having an eye for a beautiful room.