5 ways interior designer Birdie Fortescue decorates with painted furniture
Painted furniture can be a vital part of a beautiful room. Interior designer Birdie Fortescue explains how to use it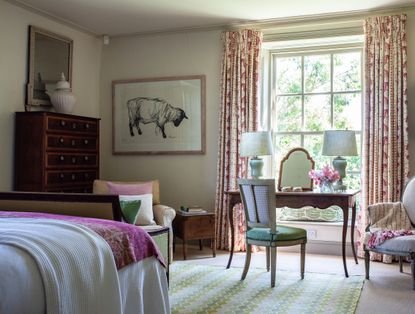 (Image credit: Birdie Fortescue)
Sign up to the Homes & Gardens newsletter
Decor Ideas. Project Inspiration. Expert Advice. Delivered to your inbox.
Thank you for signing up to Homes & Gardens. You will receive a verification email shortly.
There was a problem. Please refresh the page and try again.
A subtle combination of textures and surfaces is what gives a room both character and authenticity. The most visually appealing interior schemes mix painted and polished furniture from different eras with balance and flair.
Getting this look in your own home is easier than you might think and painted furniture ideas are a great way to give unloved pieces a new lease of life.
If you're buying pieces for this purpose then make sure that you go with what you love first. It's so much easier to create an eclectic look around pieces that you adore than to scatter a room with furniture that doesn't have an emotional pull.
Birdie Fortescue is an interior designer with an eye for combining contemporary and antique furniture. She is a contributing editor to Homes & Gardens.
1. Look for simple combinations
This elegant hallway perfectly demonstrates just how simple this combination can be. These highly decorative 18th century tulipwood cabinets are in complete contrast to the clean, contemporary lines of the Wensum pedestal table, yet the two sit together in total harmony.
This look could easily be replicated with a retro sideboard and painted coffee table, an inlaid hall table and a painted console or a distressed painted cabinet and mid-century desk. The possibilities are endless as long as the final combination is balanced and works within the wider room scheme.
2. Contrast a dining table and chairs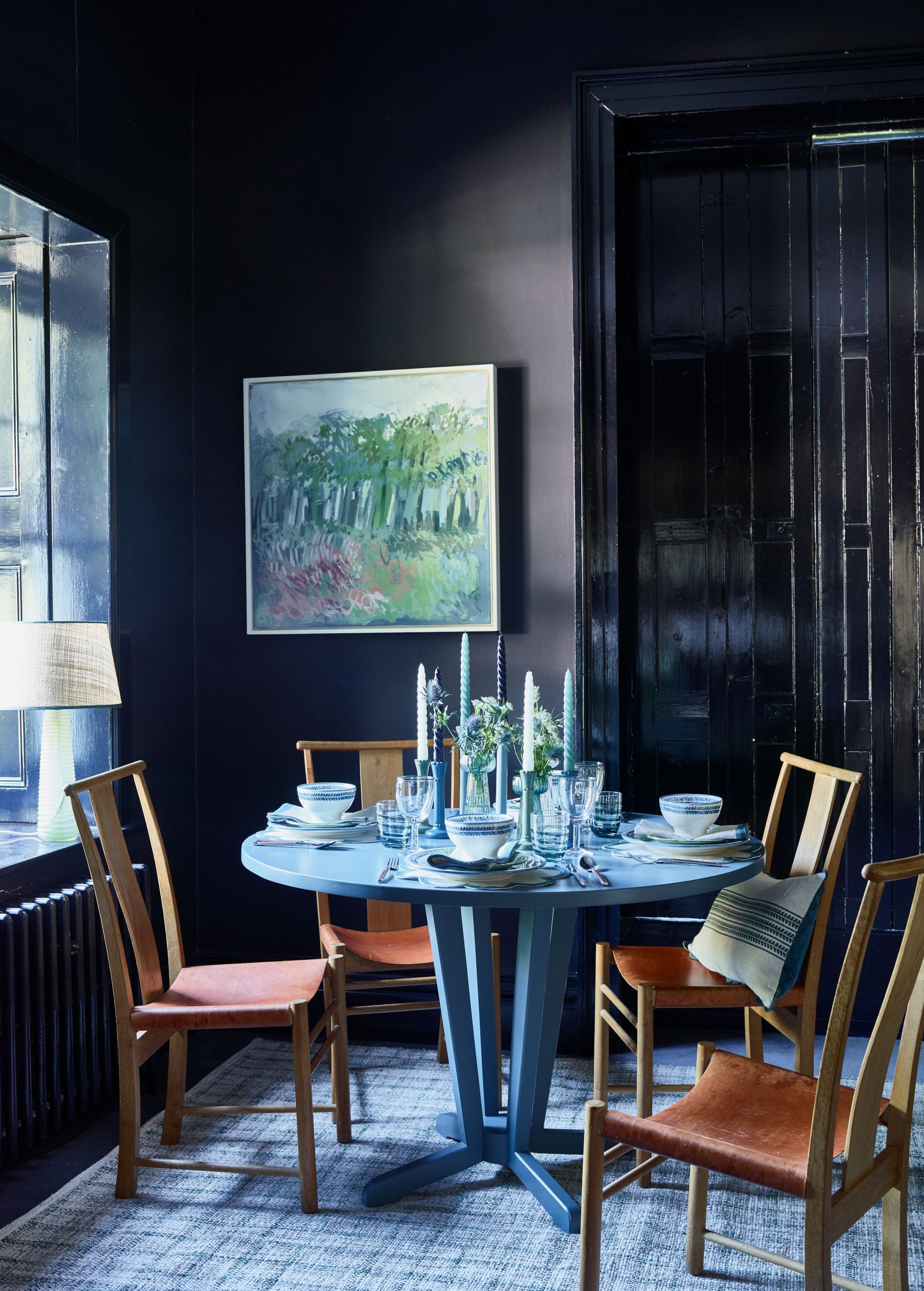 In a dining room avoid matching your table and chairs: instead choose contrasting finishes to add interest. Even a highly decorative table like the inlaid one in this room is balanced perfectly by the less formal, painted chairs. In fact, the contrasts here are what tie the scheme together.
This striking dining room makes the most of the dramatic potential of paint ideas; using matte and gloss finishes to great effect. The unexpected addition of the contemporary painted pedestal table and mid-century polished chairs makes this scheme sing.
The vibrancy of this combination of finishes gives the room a strong sense of personality that is perfectly suited to an entertaining space.
3. Layer the design
This unusual vaulted room is styled with a tapestry of living room furniture ideas from different periods. The design was created in layers, working from the early 19th century bookcase to the charming driftwood coffee table in front of the sofa. As the full height of the room had to be considered within the scheme, the lighting also played a crucial role in the balance of the space.
Using painted French lanterns gives a softer, lighter feel than similar pendants in brass and offsets the darker colors and gilt frame of the painting above the bookcase.
The framing of the contemporary paintings on the side walls then links back to the whitewashed coffee table to create a visual thread that ties all of the pieces together.
4. Strike a classic-contemporary balance
This elegant guest bedroom strikes the perfect balance between classic and contemporary by mixing styles in an unfussy way. This would be an ideal look to recreate if you've inherited lots of dark bedroom furniture ideas.
The key is to make a framework with the polished pieces that can be supplemented with painted, upholstered or contemporary items.
Here the inlaid French semainier, writing table and sofa are balanced by the painted chairs, upholstered armchair and painted mirror. The addition of contemporary fabrics and soft furnishings introduces another layer of interest that makes the final look fresh and inviting rather than staid and old-fashioned.
5. Juxtapose styles from a single era
If you're aiming for a very subtle effect, then try pairing furniture from a similar era but with a different look. In this predominantly green bedroom the inlaid bedside table and painted headboard are both French 19th century yet have completely contrasting finishes.
Without the polished table this room would lack structure and there would be nothing to balance the strong tones in the painting and its frame. The polished cabinets in the second room perform a similar function; balancing the soft tones in the space and counterpoising the rich colors in the abstract painting.
Sign up to the Homes & Gardens newsletter
Decor Ideas. Project Inspiration. Expert Advice. Delivered to your inbox.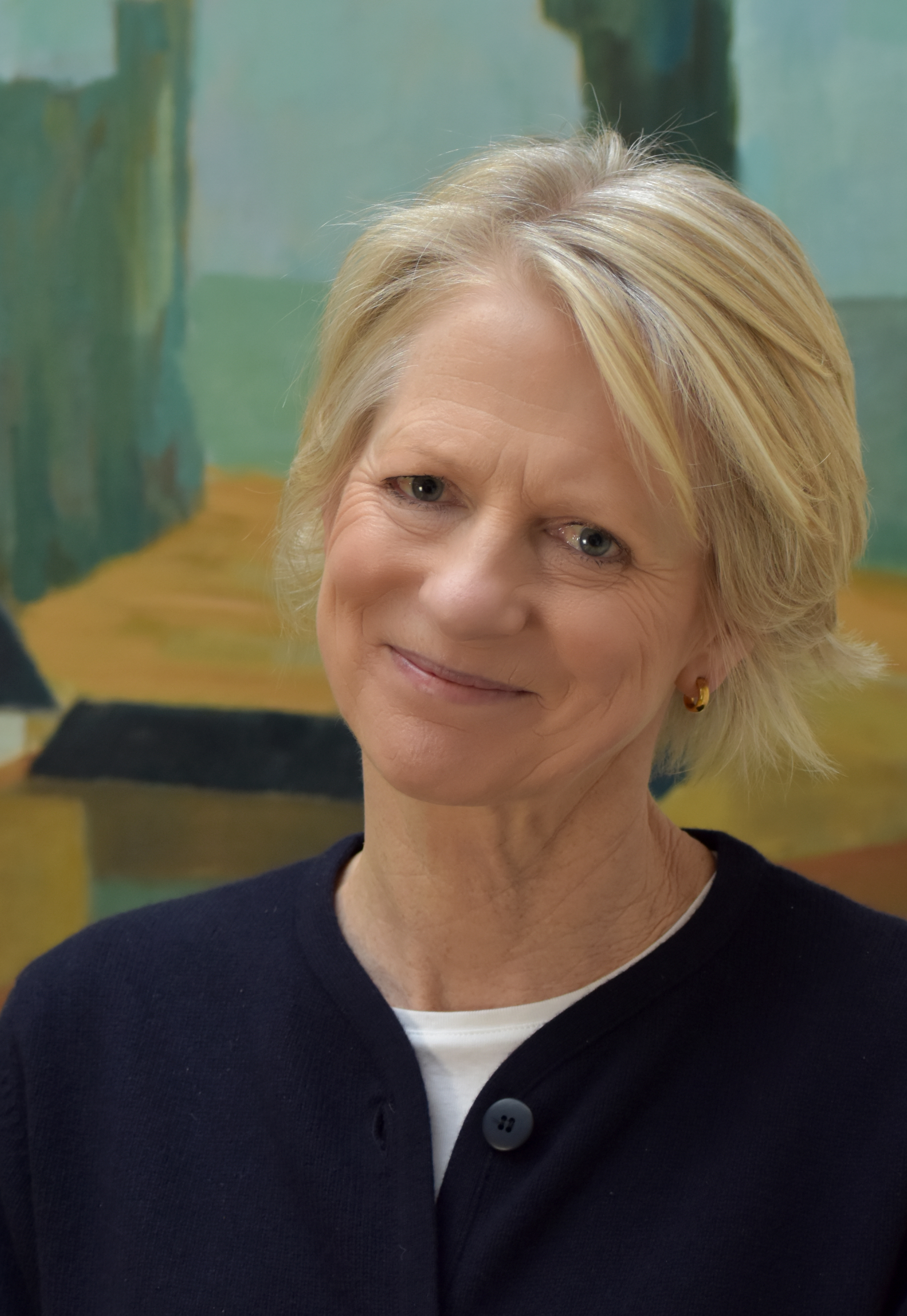 Birdie's creative journey started when she worked at Percy Bass, an interiors shop and design service on Walton Street. Birdie then went on to join Imogen Taylor's team at Sibyl Colefax & John Fowler's old premises in Mayfair. Many buying trips later and with a decorative antiques course from the V&A Museum under her belt, Birdie decided to set up her own antiques business. Establishing the business in Norfolk in 2014, Birdie initially focused on sourcing homeware from Scandinavia, pieces that weren't easily found in the UK, before creating her own designs. Birdie writes for Homes & Gardens about interior design.