Bedroom furniture ideas – 10 tips for designing your sleep space
End the day with bedroom furniture ideas that help create an organized, inviting space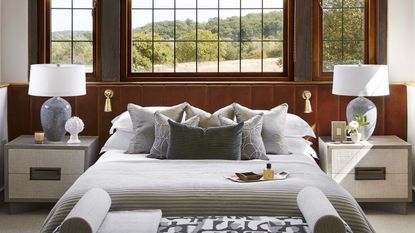 (Image credit: Millier London)
Bedroom furniture ideas have a big job to do – or a few jobs, for that matter.
On the inside, the storage pieces need to be able to hold all of your most intimate possessions, while those that hold you need to be the most comfortable items in the house.
On the outside, they all need to be beautiful enough to create a space that you can't wait to return to at the end of the day, with soothing qualities to help send you to the land of nod.
Whether it's a tiny bedside table or 6ft-long ottoman bench, thinking carefully about both the form and function of your furniture will be the thing that really elevates your bedroom ideas.
Bedroom furniture ideas
From stylish colors and materials that will dazzle, to storage where you least expect it, we asked the experts for their top bedroom furniture ideas, and found some stunning visual inspiration to help make your sleep space both functional and fabulous.
1. Create a color contrast with your furniture
When it comes to bedroom color ideas, your walls are only half the story. Picking out your bedroom furniture is a great excuse to create a color contrast with the paint or wallpaper on your walls. In this example, the choice of whites for the furniture against the brown wallpaper makes the pieces really pop, and allows the room to feel lighter overall.
'Choosing muted colours like beiges and whites in the bedroom will create a really pared-back look,' says Simon Tcherniak, Senior Designer at Neville Johnson. 'Neutrals will help tone down large pieces of furniture and let simple small decorative pieces stand out for a minimalist look.'
2. Make storage chic with ottomans
'Integrate as much concealed and hidden storage as possible,' says Danielle Carter, Associate Interior Designer at Millier, of her bedroom storage ideas. 'Think about divan bed bases with storage beneath or bedside tables with generous drawers for a clean uncluttered aesthetic.'
'For smaller items, look to storage benches and ottoman footstools sat at the end of the bed to quickly stash away laptops and chargers if your bedroom is now your home office and reclaim the space as one fit for relaxation in the evenings,' adds Patricia Gibbons, a member of the Design Team at Sofa.com.
'Additionally, blanket boxes can be a stylish place to store bigger, bulkier items,' adds Kerry Laird, Interior Designer at Fishpools. 'Just keep your small bedroom layout in mind and position these at the foot of the bed or under a window so as not to interrupt the flow of your décor.'
3. Create a greater sense of space with raised furniture
While it's tempting to make maximizing storage the cornerstone of your small bedroom ideas, leaving a little space will do a lot for how the room feels.
'If you are short for space in the bedroom, adding some height to your key pieces of furniture will help create an airy, open feel to help enlarge the room,' says Gibbons. 'Adding legs to your bed frame would be most effective for bringing in the illusion of space. There is something about being able to see more floor which creates the feel of spaciousness especially when you aren't spoiled for it.'
4. Make a grand statement with a four poster bed
If you're looking to give your master bedroom a little something extra to distinguish it from the rest, you can't get much more grandiose than a four poster bed – and they're not just reserved for princesses and stately homes either.
A classic choice, it's still perfectly possible to find one that suits your bedroom's overall style – from traditional carved antiques to pared back contemporary versions, and even bamboo examples like this one, which fits in perfectly with bohemian bedroom ideas.
5. Pick a bedside table that suits your needs and style
Bedside tables are perhaps the unsung heroes of bedroom design. With the potential to take so many forms, selecting the right one really is a task. To ensure you make the correct choice, think not only about the style but also what you'll need it for.
'Another great option for small bedroom storage are side tables but opt for ones with in-built drawers to give you more space,' says Laird. While spindly legged tables with a small drawer may be enough for some, it's also possible for them to double up as more substantial storage. This bedside table from Arteriors combines both style and substance, featuring two large drawers, while the raised legs prevent it from feeling too utilitarian.
6. Treat yourself with a dedicated dressing area
'Current trends are less about styles and more about the format that wardrobes are taking,' says Mariana Poletto, Senior Designer at Neatsmith. 'We've seen an increased demand in walk-in wardrobes and dressing rooms.'
'Must-haves for the ultimate walk-in wardrobe are a central island unit with glass tops to display jewellery and other accessories, and seating which is also on the increase, signifying the amount of time now being spent in these rooms,' says Poletto.
While transforming a spare room into a dedicated dressing space is the dream, it's also possible to pack some dressing room ideas into an alcove or nook in a bedroom. 'Consider fitting a small dressing table beside the wardrobe, corner of the bedroom or wall opposite the bed,' says Carter.
7. Put your feet up in a seating space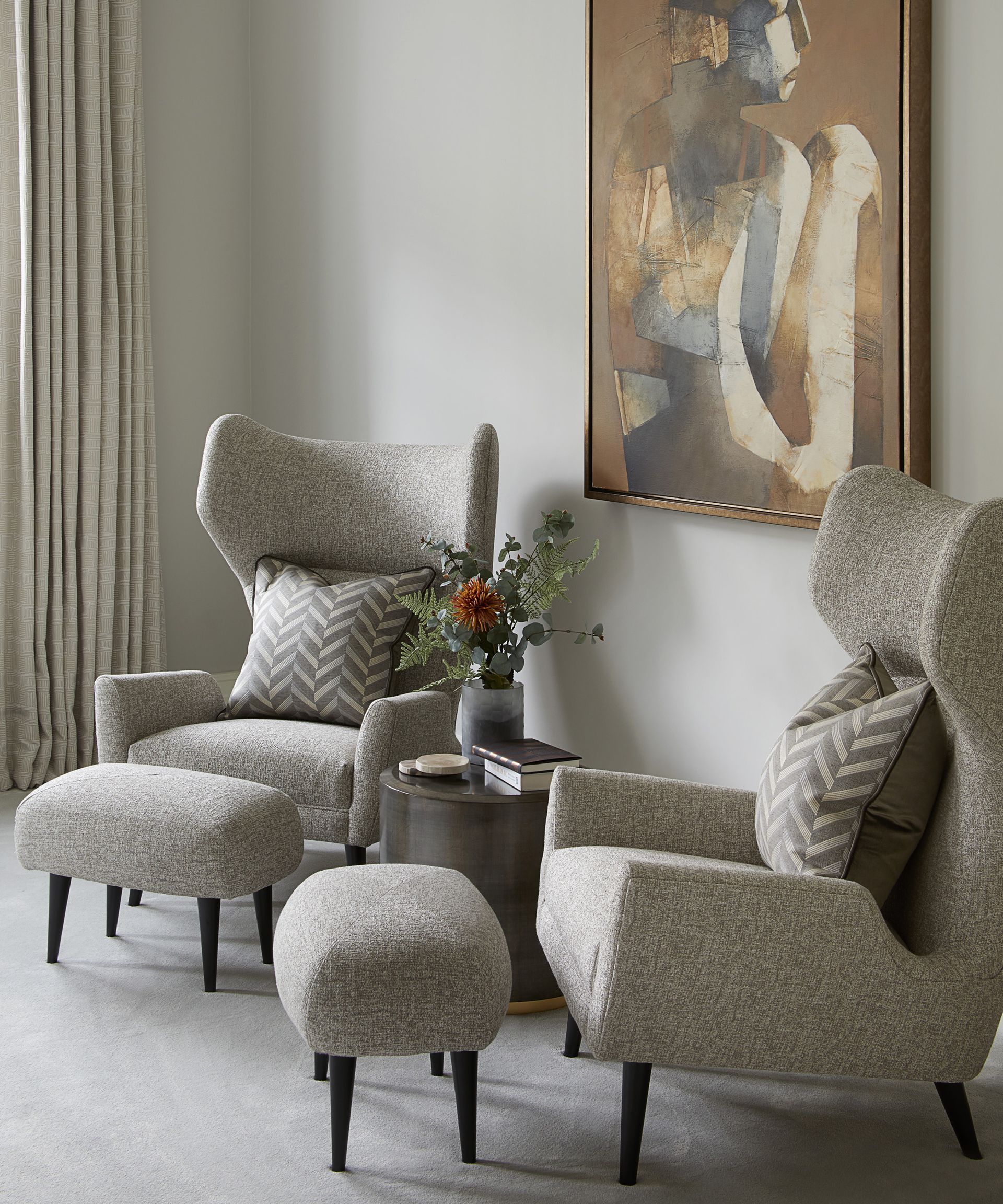 The functionality of your bedroom doesn't need to stop at sleeping and dressing. In a time where all of our rooms are getting a rethink with a rise in working from home, a bedroom can also act as a quiet space to remove yourself from a busy day in the house.
'A large comfy armchair in soft tactile material or chaise lounge at the foot of a bed can create a calming zone into the sacred bedroom space,' says Carter. In this bedroom by Millier, a pair of armchairs with matching footstools make a space perfect for a morning cup of coffee, or reading a book before bed.
8. Indulge in a five-star headboard
'Bedrooms in the home are starting to emulate boutique hotels,' says Tcherniak. Part of this shift can be seen in the expanding approach to headboard ideas. 'A built-in headboard with bedside cabinetry is proving popular at the moment. It can incorporate reading lights, niches for books, small drawers for medicines, large drawers for additional clothes storage, and cable management for charging devices overnight.'
In this room by Millier, a sumptuous velvet upholstered headboard runs the length of the wall and is fitted with built-in reading lights.
9. Mix open and closed wardrobe spaces
To bring your walk-in closet ideas really up to date, simply ditch the doors. 'Clients are choosing to have a combination of doors and open wardrobe interiors creating both practical storage and emulating luxury boutiques for an at home fashion experience,' says Poletto.
'Partly this is driven by high street shopping not being available over the last 18 months, and partly through a new recognition that storage doesn't just have to be practical but can be a space in the home to be enjoyed.'
10. Dabble in glamor with mirrored furniture
Your reflection isn't the only thing that mirrors double up on – as well as being a glistening jewel among luxury bedroom ideas, mirrored furniture also works really well in a small bedroom.
'Mirrors are the ideal small bedroom inspiration, creating the illusion of more space,' says Laird. 'They do this by reflecting light around the room, while also adding a sense of height and depth. Mirrored furniture is a great way to create the illusion of space whilst also giving any room a glamorous look.'
What is trending in bedroom furniture?
As we spend more and more time at home, our rooms are having to take on a wider variety of functions than ever before. This means that reserving your bedroom as a space purely for relaxation is crucial – particularly if your living room is now also a home office, and your dining table occasionally functions as a school room (or at least a homework space).
Creating a dressing area in the bedroom with dressing table ideas and a feature chair is a great way to encourage self-care, and taking time over getting ready for and unwinding from the day. Alternatively, creating a seating area in the bedroom – either in the form of a window seat or collection of armchairs – is another method for building a calming nook in a busy home.
Sign up to the Homes & Gardens newsletter
Decor Ideas. Project Inspiration. Expert Advice. Delivered to your inbox.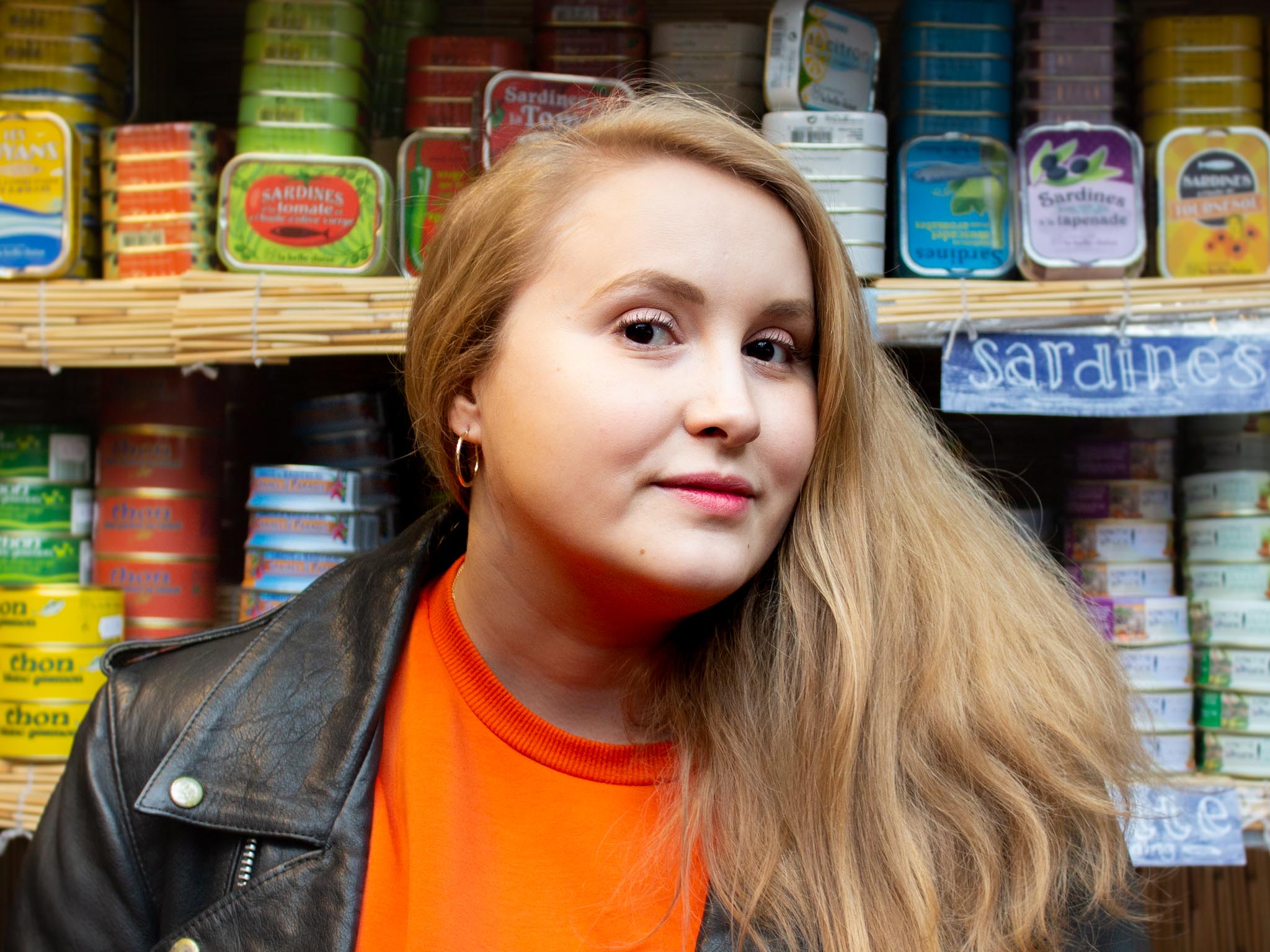 Ailis started out at British GQ, where a month of work experience turned into 18 months of working on all sorts of projects, writing about everything from motorsport to interiors, and helping to put together the GQ Food & Drink Awards. She then spent three years at the London Evening Standard, covering restaurants and bars. After a period of freelancing, writing about food, drink and homes for publications including Conde Nast Traveller, Luxury London and Departures, she started at Homes & Gardens as a Digital Writer, allowing her to fully indulge her love of good interior design. She is now a fully fledged food PR but still writes for Homes & Gardens as a contributing editor.