Creative collaboration: new collection from Christopher Farr Cloth and Kit Kemp
Introducing versatile and playful woven fabric, print and wallpaper designs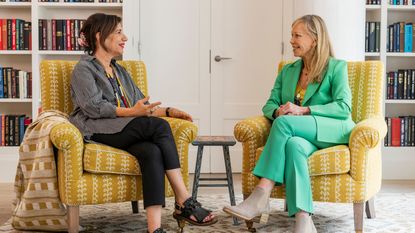 (Image credit: Christopher Farr Cloth / Oliver White-Smith)
For anyone with an eye for style, it's very easy to spot a room that has been designed by Kit Kemp. The world-renowned interior designer and creative director of Firmdale Hotels has a singular ability to pull together colour, pattern and texture in ways that any rulebook would suggest shouldn't work—and yet they always do. Completely comfortable working with clashing opposites, her rooms have an energy and modernity which is nevertheless rooted in the best foundations of classical designs.
"Kit's unparalleled vision and ability to create spaces that resonate with personality and warmth perfectly align with our brand's values which are based on original design vision and a passion for protecting and promoting artisanal making." This is how Creative Director of Christopher Farr Cloth Michal Silver describes her enthusiasm for working alongside Kit on the company's latest collaboration, a collection of weaves, printed fabrics and wallpapers.
Since the launch of London-based Christopher Farr Cloth in 2000, the leading luxury textile house has established a reputation for innovative collaborations with renowned artists and designers from around the world. These come together through a series of ongoing conversations with designers, both up-and-coming and established names in the field, as well as inspiration drawn from the best examples of 20th century art. What ties the collections together is Cloth's palette of instantly recognisable colours.
This bold, vivid and versatile collection is the result of a partnership with Kit Kemp that had lasted over a decade and captures the essence of her distinctive style and original design voice. It features three new woven fabrics and two prints which also are produced as wallpapers—ideal for those who want to create immersive and cohesive spaces at home. Each of the designs have been inspired by the two sources Kit regularly turns to: art and travel. To these twin forces she then considers the impact of colour and how the designs could be used. "That is, whether they should be woven or printed and if they would look best on upholstered pieces or flowing in the wind," she explains.
Meet the weaves
Hotline, Busy Lizzie and Little Weed are three new woven fabrics which have been introduced to the collection. All of them demonstrate a harmonious blend of artistry and functionality, emblematic of Cloth's approach to design.
Bold and vibrant, Hotline is ideal for either upholstery or drapery. "Hotline is a really useful weave with a stripe effect," explains Kit. "It's textured and neat with a railroad pattern and lots to look at."
Making a bigger statement, Busy Lizzie has a more geometric design and was inspired by a mixture of vintage weaves. The strength of the pattern is very forgiving and would work well in a lively household with young children and dogs.
Little Weed, meanwhile, is a useful and versatile small repeat which straddles many design tastes and could sit happily within both traditional and contemporary schemes.
Meet the prints and wallpapers
Alongside these weaves come two new print designs, available as both linen fabric and wallpaper: Zig Zag and Time Teller. The former was inspired by the Irish American artist Sean Scully, an artist who has twice been named a Turner Prize nominee and someone who Kit greatly admires. It features a dynamic zigzag motif with a loose, hand-painted texture. It's a design that Kit plans to use on walls and sofas or chairs.
Time Teller takes a step away from geometric and towards the artisanal. It's based on fabrics often found in the tents of nomadic desert travellers updated with a modern flair. Romantic and cocooning, it comes in a timeless colour combination of red berry/indigo or cobalt/poppy.
The new Christopher Farr Cloth x Kit Kemp Collection launches on 18th September 2023. To celebrate the launch, ready-made cushions have been commissioned in each of the designs and samples are available to order from Christopher Farr Cloth.
Sign up to the Homes & Gardens newsletter
Decor Ideas. Project Inspiration. Expert Advice. Delivered to your inbox.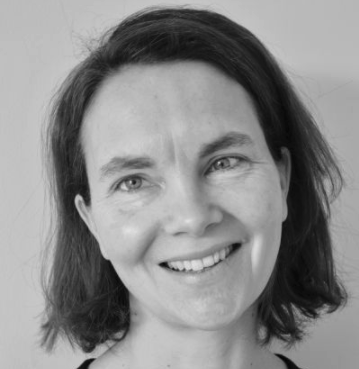 Arabella is a freelance journalist writing for national newspapers, magazines and websites including Homes & Gardens, Country Life, The Telegraph and The Times. For many years she has specialized in writing about property and interiors, but she began her career in the early 2000s working on the newly launched Country Life website, covering anything from competitions to find the nation's prettiest vicarage to the plight of rural post offices.