Designer Profile: Robin Gannon
The Boston-based interior designer offers full service in a style driven by the client. But what drives her? We find out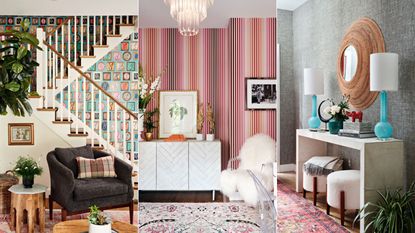 (Image credit: Dan Cutrona)
Robin Gannon is the founder and principal of Robin Gannon Interiors, a full-service interior design firm in the metro Boston, MA area.
Winner of Boston Home's Best of Boston Home® 2023 – Most Versatile Interior Designer, Robin's designs truly reflect each client's unique tastes. The firm is known for their use of color, pattern, and layers to make each client's home as distinctive as they are.
We caught up with Robin to discover her interior design inspirations, to find out more about her design aesthetic, and to discuss projects past, present and future.
What is your style aesthetic?
'One of the things we're known for is layering [Robin has written about layering being the new maximalism for us recently].
'I'm always thinking about how people live. I always want houses to look good – not just when they're immaculate and ready for photo shoots, but when someone's actually living in them. We want to design for everyday life. I want clients to have places to put things. I want clients to have something to come home to that's warm and inviting.
'I'm a mom of four boys. I was one of four children. So, I'm used to a lot of things going on in my life from a very young age. Some people want minimal designs because seeing too much clutter or too many things out in the open bothers them. I can do minimalism – no problem! But it's not how I think, because... life is messy! Life is layered.'
How did it all begin?
'Starting in middle school, I knew I wanted to become a lawyer and what kind of law I wanted to practice. And so I went to college, and I went to law school, and that was that. And I loved it. I loved what I was doing.
'But once I started a family, it just wasn't a life that I wanted to mix with my family life. Design has always interested me, but it wasn't something where I could look back at the moment in my youth when I knew, "This is it! I want to be a designer!" Now, I can laugh: I used to move my bedroom furniture around every other week. It drove my parents crazy!
'I had been a full-time stay-at-home mother to my sons (then three; I have four now!) for about five years when I started to wonder: what does the next iteration of me look like? So, I thought, maybe I'll look into design school.
'We had recently finished renovating our house, and I enjoyed that process. Now – I didn't know I would start my own firm! It was more, "Let's take some classes and see where it leads".
'I love learning. I love having the education to be able to explain myself, to explain to people the "why" behind things. I'm very logical, both from a design standpoint and in general. So I always like to have reasons behind what I do. I can't imagine doing what I do without having gone to school. For me, it would have been a virtual impossibility.
'What drew me to the law initially is that I love to solve problems. And I approach my design projects in a similar way. In design, it's all about solving problems and leaving them in a way that's beautiful and enhances the client's life.'
Who have you worked with in the past?
'The Inn at Hastings Park, Lexington, MA
'One of the firm's early projects was the 22-room Inn at Hastings Park, the design of which I oversaw entirely from the interior architecture down to the flatware in the inn's restaurant. Named multiple times to Travel + Leisure "World's Best" list, this Relais & Châteaux property continues to earn international accolades.
'HGTV Designer of the Year, 2020–Editor's Choice–Waterside Retreats
The winning project, titled "Cape Cod Haven with Contemporary Style," is a home located in Orleans, MA.
'Best of Boston Home® 2023–Most Versatile Interior Designer
'Awarded by Boston Home magazine.
'2020 Kips Bay Decorator Show House–Palm Beach, FL
'I designed a guest suite, titled "It's A Jungle Out There".
'White Barn Inn, Kennebunkport, ME
'This Auberge Resort property is a multiple Forbes Travel Guide Five-Star award-winner.
'"This Old House".
'I was chosen as the on-air interior designer for the Lexington, MA installment of "This Old House."
'La Gallina, Lynnfield, MA
'I was personally brought in to design a new Mediterranean restaurant by Mattias Kiehm, former food director at Harrods and the Four Seasons in Sharm El-Sheikh.'
Any side hustles planned?
'I definitely have aspirations for that down the road. I'd love to branch out into product design as it's another way to express yourself – another way to build something lasting. I'm not quite there yet from a personal creative and staffing standpoint.
'Everybody I've talked to who does a lot of product design has mentioned the enormity of bandwidth needed not only creatively to develop it but also to manage it. It's the blessing and the curse that we are so busy within my firm – I just haven't had the time yet to really sit down and think deeply: "If I started a design collection, what would I want that to look like?"'
Who is your inspiration?
'Bunny Williams and Albert Hadley are two designers that have always been hugely inspirational to me. (And, obviously, Bunny used to work with Albert!)
'Years and years ago, when I was new in design, I saw a room Bunny did for Kips Bay. I was so blown away at how she had married colors, patterns, styles, decades, and centuries... she had a mid-century egg chair in an otherwise traditional room. It was masterful.
'My favorite thing to do as a design student was look at rooms, study them, and say, "What is it about that room that I think makes so much sense, even though it shouldn't make sense?"
'I point to that room – I remember it so vividly – as the start of my love of timeless design. Now, that term is such common vernacular, but at the time, I think this was before anyone was even talking about it. It was almost 15 years ago, and it seems truly timeless. And that's one of the things I've always loved about Albert Hadley's designs. I'll see pictures of things he did 40 years ago, and it could have been yesterday.'
Dream clients?
'I have dream clients right now! They are truly lovely people. To me, a dream client is someone who either has a clear vision and can relate it to us so we can execute it to the best of our ability, or somebody who wants us to create the vision and backs up and lets us do it.
'We are full-service, so we're going to start from the beginning (walls and windows and floors and ceilings) and take it all the way through to the end. And when I say the end, I mean that I like to leave all our projects magazine-ready.
'I love when clients let us accessorize. I feel like that's the jewellery in the room! If you don't have any interesting things on the tables or any art on the walls, the spaces just feel as if they're not done. They feel as though nobody lives there. Who lives with a cocktail table that has nothing on it?
'But, most importantly, a dream client is pleasant to work with and appreciates what we do from start to finish!'
What's next?
'I would love to continue broadening our physical scope – continuing to design in other parts of the country and the world. We're a very unusual firm in that we design for the client: we do modern, minimal, traditional, and everything in between.
'Having the luxury to do that and having clients who trust us to do one style, even though they may have seen pictures of our work in another style, is an honor. I don't fit a mould personally; I never want to be pigeonholed creatively. So, I hope to continue flexing my creative muscles daily!'
You can find out more at Robin Gannon Interiors, and read Robin Gannon's exclusive contributions to H&G.
Sign up to the Homes & Gardens newsletter
Decor Ideas. Project Inspiration. Expert Advice. Delivered to your inbox.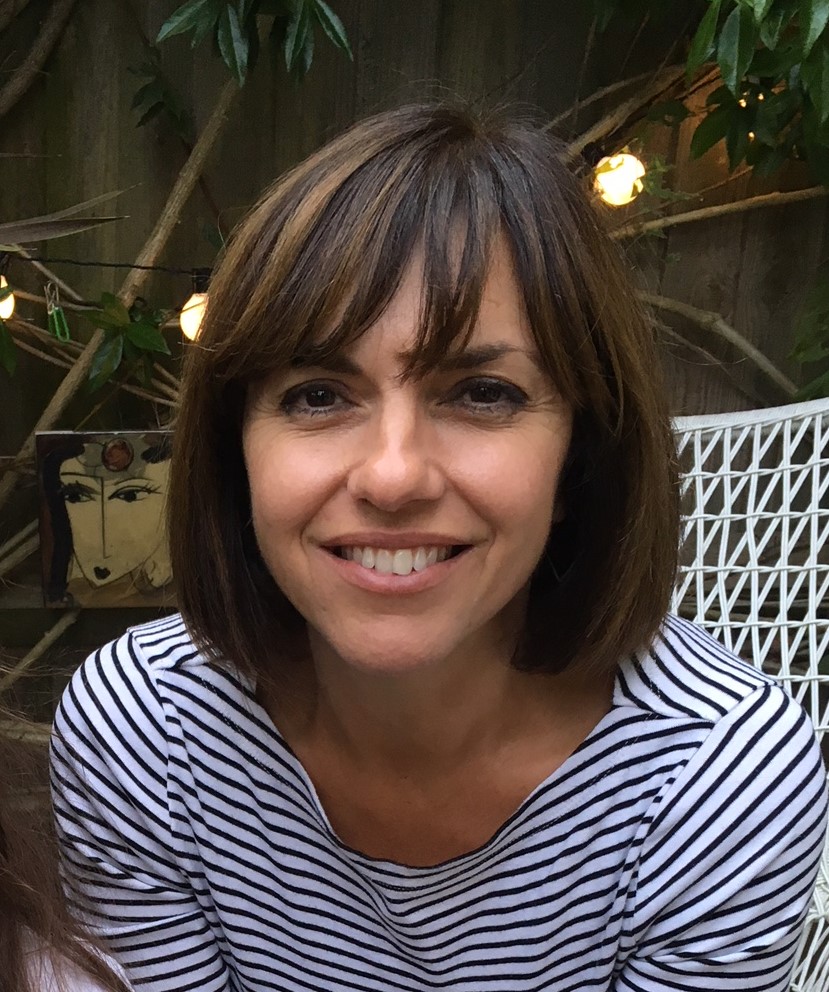 Lucy Searle has written about interiors, property and gardens since 1990, working her way around the interiors departments of women's magazines before switching to interiors-only titles in the mid-nineties. She was Associate Editor on Ideal Home, and Launch Editor of 4Homes magazine, before moving into digital in 2007, launching Channel 4's flagship website, Channel4.com/4homes. In 2018, Lucy took on the role of Global Editor in Chief for Realhomes.com, taking the site from a small magazine add-on to a global success. She was asked to repeat that success at Homes & Gardens, where she has also taken on the editorship of the magazine.