Royal florist Philippa Craddock offers her top tips on creating the perfect table centerpiece
For Thanksgiving, Christmas and beyond...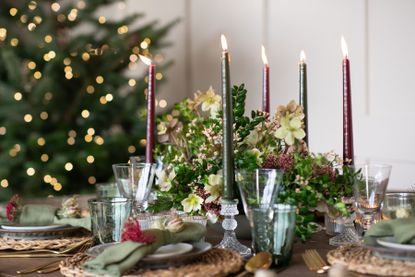 (Image credit: Philippa Craddock)
Want to know how to create the perfect table centerpiece? Florist Philippa Craddock, who came to the world's notice with her cascading floral archway designs decorating the façade and interior of St George's Chapel in Windsor for the wedding of the Duke and Duchess of Sussex, has offered her expertise below.
Ideal to boost your Christmas table centerpiece ideas, or indeed your Thanksgiving table centerpiece ideas if you're still planning the finishing touches, Philippa offers tips on structure to suit your table shape, textures and colors to include.
1. Table centerpieces for round tables
Create a low design with plenty of texture and detail with a mixture of small leafed winter greenery and hellebores to add elegance. Hellebores can be a little tricky as they can wilt prematurely. Add candlelight at differing heights, including both tall, tapered candles and lower votives and tealights.
2. Table centerpieces for long tables
Place a series of asymmetrical low designs down the length of the table, balanced with a mixture of smaller, bud vases each with one to three single stems and petite potted plants, complementing the larger designs. For the larger designs, use footed compote bowls to help lift the design and add a sense of lightness, and create small pillows of chicken wire, placed within the bowls, to give you the mechanics, to hold your stems in place.
3. Consider texture and color
Bring plenty of different texture into your designs, to create further depth and interest. At this time of year, this can include a mass of different greenery, focussing on different tones and shapes of leaves/needles. And add additional elements, from small branches and twigs to decorative elements including fir cones. And using some of the same ingredients from the larger, main design, create petite hand ties using one to three stems and finish with a bow, to give you perfect, complementary place settings.
4. Keep it simple
If you are short for time, use a series of small bud vases and simply snip a few stems from the garden last minute, place a small combination into each vase, focussing on staggering the heights of the stems, to create a highly effective, beautiful design either gathered centrally for a round table or down the length of a long tables.
Find out more about Philippa's Christmas Design Masterclass and sign up to her newsletter for more.
Sign up to the Homes & Gardens newsletter
Decor Ideas. Project Inspiration. Expert Advice. Delivered to your inbox.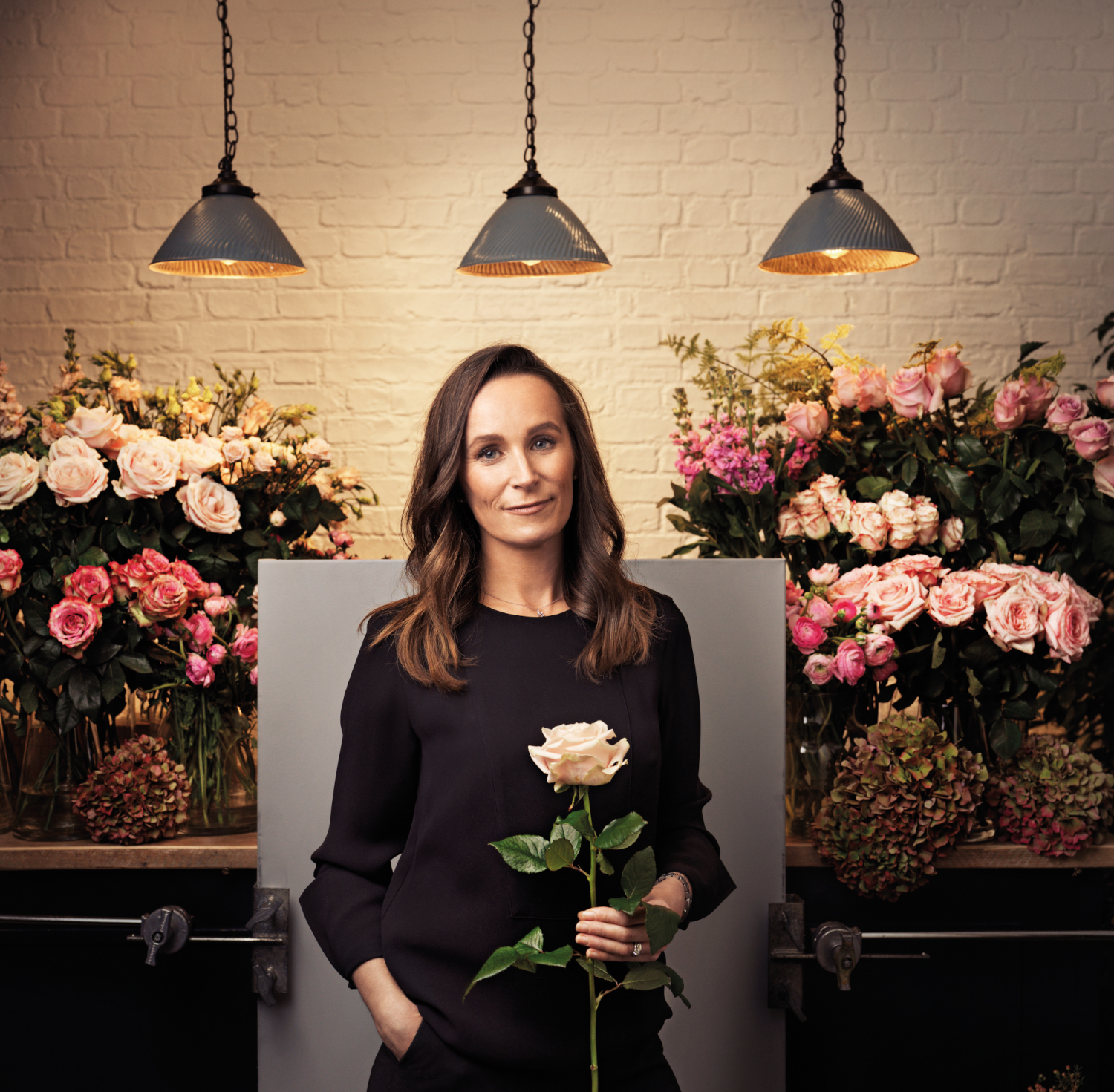 Philippa Craddock launched her flower business from home in 2009. It has grown to become one of the world's most renowned and highly respected design studios and floral brands. Working with aspirational clients around the world, including Vogue, BAFTA, Christian Dior and the Victoria & Albert Museum, as well as an array of private clients. Philippa's style is inimitable and was firmly placed on the world stage in 2018, with the cascading floral archways, decorating the façade and interior of St George's Chapel in Windsor, for the wedding of The Duke and Duchess of Sussex.