The best Christmas candles of 2020 – where to buy the must-have scents of the season
Our curated selection of the ultimate Christmas candles to add an extra dimension to the holidays this year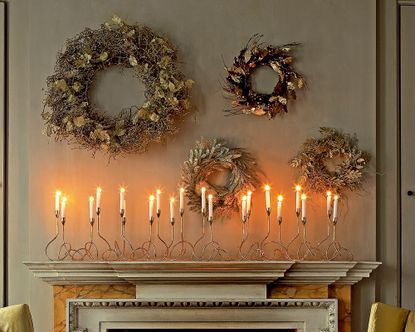 (Image credit: Future)
Is there anything that instantly transports you to a Holiday state of mind than the delightful scent of a Christmas candle?
While candles are, of course, popular year round, there's just something extra special about selecting the perfect Christmas candle - or candles - to scent your home and set the atmosphere each year.
Seasonal fragrances, from cloves or cinnamon to eucalyptus or fir, are a powerful tool in adapting your mood and putting you right there in the midst of the festive spirit.
The vessels and containers, too, are absolutely to look forward to. Whether you collect the limited edition offering from your go-to brand, or you're searching for the perfect design to suit your holiday scheme, there's a votive for your home this season.
We've selected our absolute favorites for this year, and so whichever lights a spark for you, there should be a Christmas buy for you.
The best US Christmas candles
Based in the US of A or buying for someone who is? These are the best Christmas candles to shop for. Click here to see our Christmas candles choices for the UK.
1. Moonlit Fir
2. Holiday Candles
3. Cypress & Fir
4. Winter Harbor
5. St. Nicholas
6. Holiday Pop
7. Crushed Candy Cane
8. Cider and Clove
9. Portable Xmas Tree
10. Winter Bouquet
The best UK Christmas candles
In the UK? These Christmas candles are our favorite picks.
1. Frosted Cherry and Clove
2. Winter Indulgence
3. Juniper Jazz
4. Diptyque Holiday Collection
5. Neom Organics candle
6. Holiday Hearth
7. Christmas Candle Making Kit
8. Frankincense & Myrrh