Design your dream garden with DuraPost® – the fencing you've been looking for
DuraPost®. Fencing without boundaries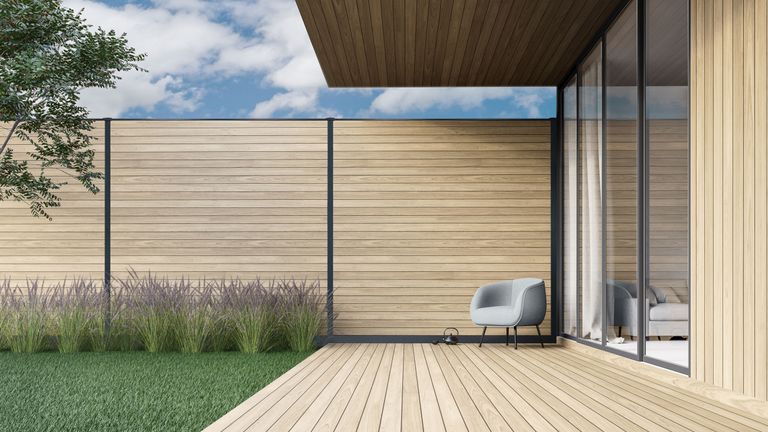 (Image credit: DuraPost®)
Every plot can benefit from a good garden fence in one way or another. They're a classic choice for marking the boundaries of your outdoor space – whether that's defining your front garden, screening off your neighbour's patio, or distinguishing different 'rooms'.
However, fences aren't just for practicalities or privacy. They can be a stunning feature in themselves. There's plenty of choice when it comes to materials, size, and colour, meaning you can opt for a style that will truly complement your garden. From maintenance-free fencing to contemporary designs that are both sturdy and long-lasting, you can be sure that there's a fence that's perfect for your space with DuraPost (opens in new tab).
Why choose DuraPost®?
Made from 50% recycled steel and 100% recyclable at the end of its long life, DuraPost is the sustainable solution that also offers flexibility in configuration and colour to suit your needs. What's more, their maintenance-free fencing is not only stylish, but strong and durable as well.
With a unique patented design, range of contemporary colours and matching accessories, as well as 25 years guaranteed, DuraPost addresses the pitfalls of traditional concrete and timber fencing; timber can rot and warp, and concrete can easily crack.
Will it match my home and garden?
Your fence is the first thing that people see when entering your garden. It covers the entire boundary of your outside space. While a fence is traditionally used to define a boundary and provide security, that doesn't mean garden fencing can't also be beautiful. Given its size, you want your fencing to not only look great, but match the style of your home too.
Available in a range of styles and colours, they'll complement every element of your home and garden, while ensuring your fence stays strong against even the harshest weather.
DuraPost comes in three powder-coated colours – choose from Anthracite Grey, Sepia Brown and Olive Grey, in addition to traditional galvanised steel.
The ideal colour options for fencing that will work in harmony with your garden, not against it.
What about the quality of the materials?
From fence panels to posts, the materials used, alongside the construction of each element play a vital role in the integrity of your fence. With DuraPost, quality is at the heart of its design.
Made from premium quality materials with no maintenance required, it's the fence your garden needs. Wind-resistant to 110mph, maintenance-free and guaranteed for up to 25 years, DuraPost is the fence you can trust.
Where can you buy DuraPost®?
Available from independent timber and fence suppliers, garden design and landscaping professionals as well as UK wide merchants and stockists (opens in new tab): Wickes, Travis Perkins and Jewsons. Easy to install by homeowners or DuraPost® has a network of 500 UK and Ireland installers if consumers choose.
You can also design your dream garden with the DuraPost® app: see your ideas come to life with the FenceBuilder app – download DuraPost® Fencebuilder from your app store, or via the website (opens in new tab).
As the UK's first-ever home interest magazine, Homes & Gardens has been shaping British style for 100 years. Our core pillars are inspirational interiors, stylish decorating, beautiful gardens and fascinating stories. With the values of timeless style and considered elegance at our heart, we show an affection for heritage whilst also championing the future, from emerging designers to latest trends. The Homes & Gardens website brings all our beautiful content online, with a focus on stunning room ideas, expert advice from interior designers, architects and design professionals, and more practical expertise, too, on caring for and improving your home. Our website is updated and added to daily and we're delighted to welcome more than 6 million readers monthly. Of course, we've assembled a cracking team of experts in their fields to deliver all this stunning inspiration to you, and we'd love to introduce them. Their contact details are below, too.