Parker Knoll reimagines vintage geometric designs for their latest fabric collection
Add eye-catching vigour to a room with geometric patterns and tessellated shapes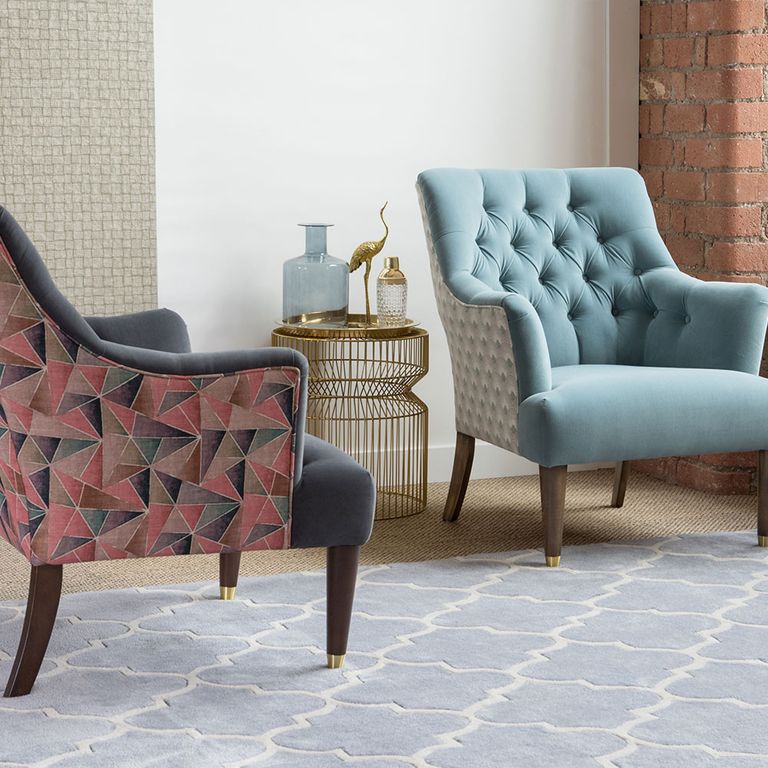 Parker Knoll have just launched a highly-anticipated range of of geometric designs to complement their classic furniture range.
Launched into prominence throughout western schemes in the roaring 1920s, geometric prints lent themselves to the bold, angularity of Art Deco design. Across their latest range, Parker Knoll introduces a selection of luxurious fabrics with striking formations to their vast collection, for those looking to simulate the influential 1920s in their own homes.
See: Living room ideas – clever ways to decorate living spaces
Neutral geometrics help to create a calm atmosphere with their understated colour palette, yet they are bold enough to have impact due to their intricate patterns, making them the perfect choice when you want to make a statement but don't want the wallpaper or fabric to dominate the scheme. They create the ideal backdrop on which you can layer bolder colour and pattern or they can be the perfect starting point for an all over neutral design that works well in modern homes.
From basic shapes like triangles to more complex patterns, geometric designs add symmetrical simplicity to any room. Smart geometric fabric is a great way to update a neutral scheme in a living or dining room adding a contemporary touch while maintaining the classic feel.
Soft geometric designs can also create a calm ambience in a bedroom – simply layer up graphic cushions and throws on plain white bed linen for a cosy feel.
From multi-coloured shards of Welton Auburn, to the more subtle fans of Charlotte Teal, each of Parker Knoll's geometric designs offer something unique. If you are looking to recreate a true 1920s scheme, considering pairing your furniture with gold accents, spherical accessories and rich, deep shades.
Parker Knoll, parkerknoll.co.uk