Calphalon Performance Cool Touch Toaster Oven review: cool in every way
The sporty-looking Calphalon Performance Cool Touch Toaster Oven never lost its cool while cooking my favorite foods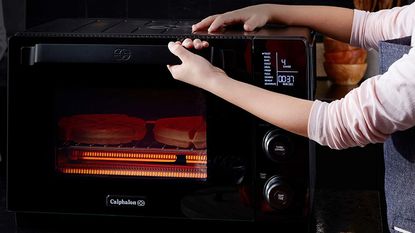 (Image credit: Calphalon)
The compact Calphalon Performance Cool Touch Toaster Oven will never burn your fingers - and likely won't burn your food either.
Reasons to buy
+

Exterior stays cool to the touch while cooking

+

12 cooking functions

+

Turbo Convection and Programmable Step Cook feature

+

Easy-to-read LCD screen

+

Glass door to see what's inside

+

Several accessories
Reasons to avoid
-

Does not include an air frying feature (that's a different model)

-

No recipe booklet
You can trust Homes & Gardens. Our expert reviewers spend hours testing and comparing the latest products, helping you choose the best for you. Find out more about how we test.
Sign up to the Homes & Gardens newsletter
Decor Ideas. Project Inspiration. Expert Advice. Delivered to your inbox.
Thank you for signing up to Homes & Gardens. You will receive a verification email shortly.
There was a problem. Please refresh the page and try again.
I cook most of my meals in countertop ovens because they're more convenient to use, and also cook food faster and more efficiently. And while countertop ovens are significantly lighter than full-size ovens, they still tend to be heavy for a countertop appliance.
However, the Calphalon Performance Cool Touch Toaster Oven is the lightest one (32lbs) that I've ever tested that also has a high-quality build. Although it's lightweight, the appliance doesn't feel like it was cheaply made. I tested the oven for several weeks to provide an in-depth review of the pros and cons to decide where it stands amongst the best toaster ovens.
Calphalon is on our list of the best slow cookers and the best espresso machines, so I was eager to see if the company's countertop oven continues this tradition.
Our reviewer
Our reviewer
Terri Williams
Terri hates cooking – but loves testing kitchen appliances. She's tested over a dozen countertop ovens, and has written buying guides on countertop ovens and other kitchen appliances and home goods for several popular websites.
Terri was allowed to keep the Calphalon Performance Cool Touch Oven, so she'll be able to test it long-term, and if necessary, will provide updates on the appliance's performance.
Calphalon Performance Cool Touch Toaster Oven specs
Model Number: TSCLTVCT2
Capacity:
Cooking modes: Toast, Bagel, Bake, Roast, Broil, Pizza, Cooking, Reheat, Dehydrate, Keep Warm, Defrost, Bread Proof
Temperature Range: 86°F- 446°F
Dimensions: 12.11" H x 19.25" W x 16.8" D
Weight: 31.8 lb.
Power: 1400W
Accessories: Baking Pan, 12-inch Pizza Pan, Wire Rack, Crumb Tray, Dehydrate Basket
Warranty: 3 years
Unboxing the Calphalon Performance Cool Touch Toaster Oven
The Calphalon Performance Cool Touch Toaster Oven was packaged well and the accessories were neatly and carefully placed in the oven to both save space and avoid any damage. Those accessories include a baking pan, pizza pan, dehydrate rack, removable wire rack, and removable crumb tray.
The oven has two rack positions and uses a 25w 120v interior light bulb with quartz heating elements for faster and more even heating. The appliance has a sleek, almost sporty, design that fits perfectly in a modern kitchen, and can also update a rustic or traditional space.
One noteworthy feature of the oven is that it has a cool touch exterior, so even when the appliance is in use, it's perfectly safe to touch the top, sides, and front. (However, the company also advises against using the heated appliance on a finished wood table, since wood is not designed to withstand the prolonged heat generated by a countertop oven.) Calphalon also recommends an 8-inch clearance on the back and sides of the appliance.
Cooking in the Calphalon Performance Cool Touch Toaster Oven
The control panel has an LCD screen display, and uses a combination of touchscreen buttons and control dials. The top of the panel lists 10 of the 12 cooking functions, and it's also where the selected temperature and time for each cooking cycle are displayed. Below this section, the remaining two cooking functions (keep warm, and defrost) are listed, as well as the light, start, cancel/off, and step cook feature.
The step cook function is used for two back-to-back cycles. For example, I can set the oven to defrost, and then automatically start the bake, roast, or broil cycle. Or I can set the oven to bake, roast, or broil - and then set "keep warm" as the second cycle.
At the bottom of the control panel are two dials: one is where the cooking functions (and turbo convect) are selected, the below that is the dial for selecting the temperature (or shade for toast) and time.
Turbo convect increases air circulation and makes food crispier. It proved to be one of my favorite features.
Baking Cookies in the Calphalon Performance Cool Touch Toaster Oven
Since the oven has a dedicated function for cookies, I used it (instead of bake) to make a batch of Nestle Chocolate Chip cookies. I selected the cookies function, chose the temperature and time on the clock, and a pre-heating message displayed. (The time and/or temperature can be adjusted during the preheat cycle or the actual baking cycle.)
I pressed the start button and the preheat feature started. The oven beeped when that cycle was over and I placed the cookies in the pan and put them in the oven, then pressed the start button again. Twelve minutes later, I took the cookies out, and they were crunchy on the outside and soft and gooey on the inside.
Note: Sometimes, I was busy when the oven finished preheating and couldn't get to it for a minute or two, but fortunately, the oven will produce an audible alert every minute for up to five minutes – and then it will automatically start the cycle.
Roasting Pork Chops in the Calphalon Performance Cool Touch Oven
The next day, I roasted thinly-sliced pork chops in the oven. (I used a marinade consisting of mustard, ground pepper, and Worcestershire sauce – which is my go-to for pretty much every meat that I cook since it's lower in sodium than many ready-made marinades.) I turned the dial to the roast function, selected the time and temperature, and selected Turbo Convect because I wanted the pork chops to be browned. The roast function also requires a preheating cycle, and the start button activated this cycle. When it was over, I added the pork chops to the oven and pressed start again. When the appliance started beeping to indicate the food was done, I took it out, and the pork chops were browned to the desired level and tasted tender and juicy.
Making a Pizza in the Calphalon Performance Cool Touch Toaster Oven
A few days later, I decided to make a pizza. Since there's a dedicated pizza function, I used it instead of selecting the baking function. The pizza function also requires the oven to be preheated. I take responsibility for any imperfections in the pizza, since I used Pillsbury Pizza Dough Crust and did not take the time to spread the crust as evenly as I should have, which resulted in some parts browning more than others. However, the pizza was delicious. The crust was nice and crunchy, the cheese was gooey, and the other toppings were delightful.
Broiling a sirloin steak in the Calphalon Performance Cool Touch Toaster Oven
My final test was broiling a sirloin steak in the oven. After preheating the oven and selecting the time and temperature, I waited on the alert to indicate preheating was over, and then put the large steak in the oven. I took it out before the meat was broiled to well-done since I didn't want it to dry out. The meat was juicy, and flavorful.
Cleaning the Calphalon Performance Cool Touch Toaster Oven
I found the oven easy to clean and maintain. I cleaned the exterior with a damp cloth and mild, soapy water. Calphalon warns against using abrasive cleaners, scrubbing brushes and chemical cleaners, which will damage the coating on the unit
I washed the racks and pans in warm soapy water and wiped them with a soft cloth (although these items can also be placed on the top rack of the dishwasher).
The removable crumb tray was also washed with soapy water.
How does it compare?
I've tested over a dozen countertop ovens, including June, Wolf Gourmet, the Fotile ChefCubii, Tovala, Breville, De'Longhi Livenza, and Ninja. The Calphalon Performance Cool Touch Toaster Oven stands out because of the cool-touch feature, which makes it safer to handle, especially if there are kids in your household.
The 12 cooking functions are on the higher end of countertop oven features, which help make this a good choice if you want one appliance that does it all.
While many of today's popular toaster ovens also incorporate an air fryer function, this particular Performance Cool Touch Toaster Oven does not include that feature. The brand does however have a version that does include the air fryer built-in that costs about $30 more if that's a feature you require.
Though, the ability to set two cooking functions in advance is a definite benefit.
In terms of quality, the Calphalon Performance Cool Touch Oven is solidly on par with other countertop ovens at this price point. I'm actually at a loss in trying to identify a negative. I would lament the lack of a recipe book or any temperature and time recommendations if pressed. But for expert chefs, I don't see that as a problem.
Should you buy the Calphalon Performance Cool Touch Toaster Oven?
If you're ready to upgrade to a higher-end countertop oven, the Calphalon Performance Cool Touch Oven is an excellent choice. It's not as big as some competitors (although it does hold a 12-inch pizza), but that could be a bonus if countertop space is an issue in your kitchen. The sleek design, abundance of cooking functions, and cool-to-the-touch exterior combine to make this a countertop oven that definitely deserves serious consideration.
Sign up to the Homes & Gardens newsletter
Decor Ideas. Project Inspiration. Expert Advice. Delivered to your inbox.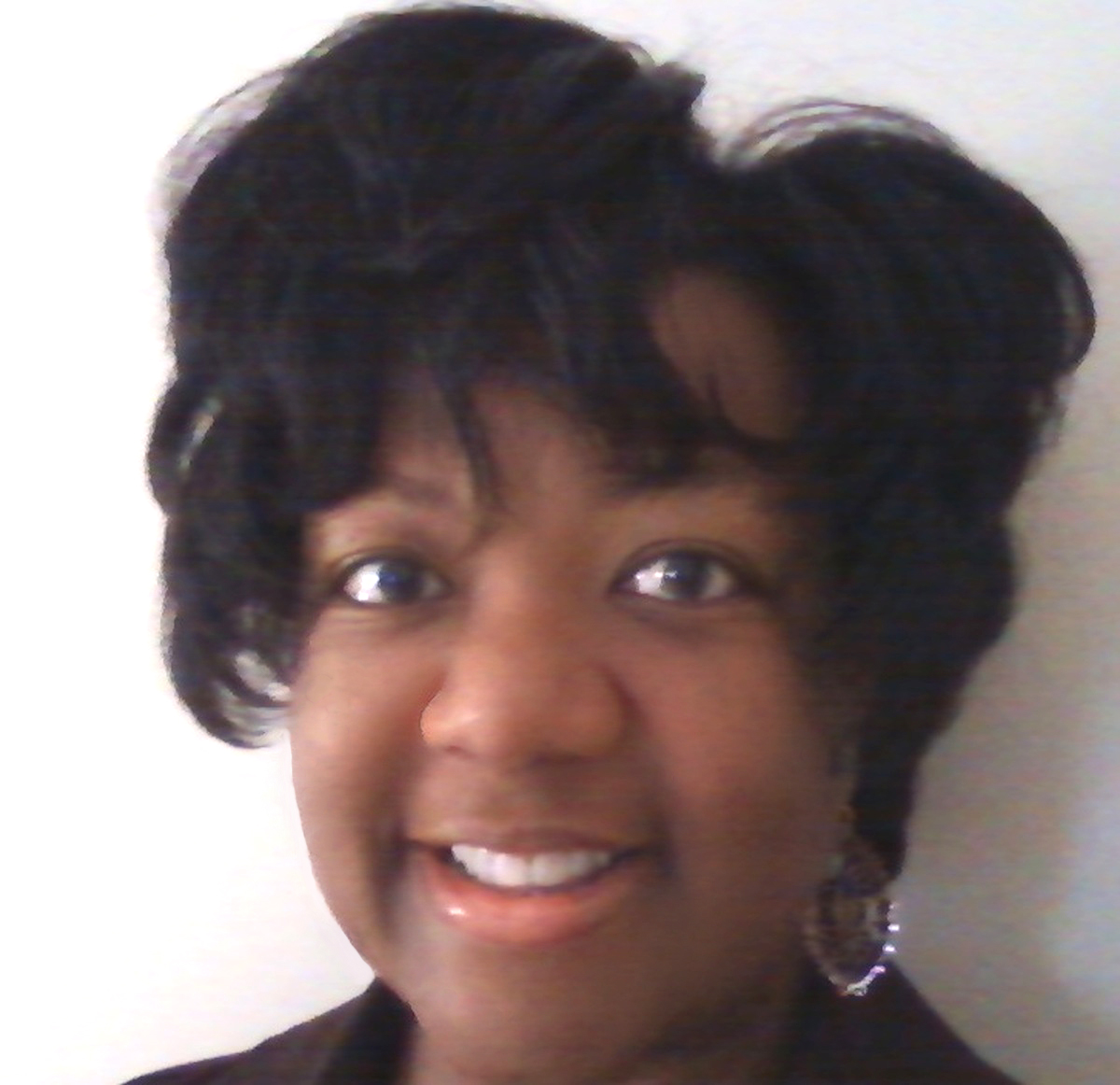 Terri Williams is a journalist with real estate, home improvement, and product review bylines at Architectural Digest, Real Simple, Realtor.com, Bob Vila, Yahoo, MSN, The San Francisco Chronicle, The Houston Chronicle, and Apartment Therapy. She also covers business topics, with bylines at USA Today, The Economist, US New & World Report, Verizon, and several other brands that you've probably heard of. Follow her adventures on Twitter.