Wolf Gourmet Countertop Oven review: beautiful and durable
The Wolf Gourmet Elite Countertop Oven With Convection is as beautiful as it is durable, and cooks food to absolute perfection.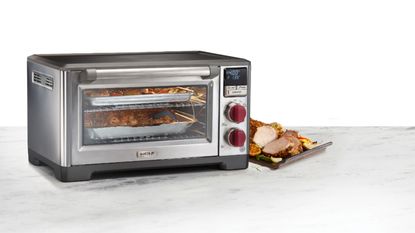 (Image credit: Wolf Gourmet)
The Wolf Gourmet Countertop Oven helps you cook like a master chef from home, with simple but easy controls and outstanding cooking results every time.
Reasons to buy
+

Beautiful design

+

Easy to operate

+

7 cooking modes

+

Temperature probe

+

Strong yet easy-glide racks

+

Cooks well

+

Swappable knobs
Reasons to avoid
-

Above-average price

-

Lacks the smart tech of other premium ovens
You can trust Homes & Gardens. Our expert reviewers spend hours testing and comparing the latest products, helping you choose the best for you. Find out more about how we test.
I love countertop ovens because they're the ultimate convenience appliances. I can't tell you how many times I would order take-out or delivery because I didn't want to be bothered with a big, bulky oven heating up my kitchen – which in turn, caused my HVAC to work harder in the summer months. (And since I live in Birmingham, AL, almost every month feels like summer.)
However, the Wolf Gourmet Elite Countertop Oven isn't just a countertop oven – it's the Mercedes Benz, BMW, or Porsche of countertop ovens. I've had it for over two years, and although I've tested dozens of the best toaster ovens, Wolf remains my favorite, and it's the one that is always on my countertop when I'm not in testing mode.
In over two years of nearly-daily usage, the Wolf Gourmet Elite Countertop Oven still looks and functions remarkably well. It has a relatively simple interface, so there's not a lot of guesswork involved. Admittedly, it's an expensive choice but made with the quality and features you would expect from Wolf.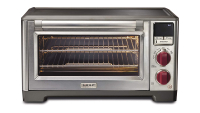 Wolf Gourmet Countertop Oven | was $949.00, now $749.95 at Wolf Gourmet
Our pick for the best premium oven comes with a premium price tag. It's still pretty pricey, but $200 dollars off anything is always worth considering, especially for an oven that expert tester Teri described as the 'benchmark' for toaster ovens. This isn't reduced at Wolf, it's just the cheapest place you can buy it.
Wolf Gourmet Countertop Oven: specs
Dimensions: 22 3/8" W x 12 5/8" H x 16 5/8" D
Weight: 46.60 pounds
Cooking modes: Bake, broil, toast/bagel, roast, warm, and proof
Tray size: Fits 9" x 13" stoneware dishes
Warranty: 5-year limited warranty
Model name: Wolf Gourmet Elite Digital Countertop Convection Toaster Oven with Temperature Probe, Stainless Steel and Red Knobs (WGCO150S)
First impressions
I've had the Wolf Gourmet Elite Countertop Oven since February, 2020, so I can't tell you about the unboxing process, but it was packaged well. I do remember being impressed with the oven's design – and quite frankly, I still am.
On the inside of the oven, the oven crumb tray (which slides out) is on the bottom, and above it is the removable oven rack. The two removable backing racks are inserted into the oven rack. On the top right side of the oven is a place for the temperature probe jack.
Also included are a baking pan, broil rack, and temperature probe. In addition, Wolf includes a user's manual and a recipe book.
The control display panel shows a variety of information, including the oven's temperature, timer settings, and probe temperature settings. When making toast, the display also shows the number of slices and the selected shade settings.
A convection icon turns on next to the temperature gauge on the digital display. Convection is best used to help brown the meat, while keeping the interior moist. Next to the convection button is the probe button, which is used when you insert the thermometer.
The knobs are one of my favorite parts of the Wolf Gourmet Oven – probably because red is my favorite color. However, the knobs are also available in black and also in brushed silver. The top knob (or selector bezel) can be rotated to select between proof, warm, roast, bake, broil or toast/bagel mode.
The bottom knob or bezel can be turned to the left or right to increase or decrease the temperature in cooking mode – and also to select the number of slices to toast
Below the bezels (and to the right) is the small oven light button, which can be turned on or off.
Broiling chicken thighs
For the first "official" test, I broiled Thai Chicken Thighs (purchased at Sprouts Farmers Market). Full disclosure, I hate waiting on the preheat function, so I tend to broil most of my food since the broil function doesn't require preheating the oven (and also because broiling is quicker anyway).
In broil mode, I can either choose a high or low temperature setting. It defaults to high, and that's what I used. After starting the oven, it will default to the maximum time of 20 minutes. However, after the broiling cycle has started, I can always turn the knob to increase the cooking time if I need to. The finished chicken thighs were tender and juicy, and given how little prep time was needed, I was very happy with the finished result.
Baking cookies
I chose the baking feature to make chocolate chip cookies in the oven. Although I just baked six for this test, I love that the countertop oven could hold a much larger quantity, so I can bake anything in sizes up to a 9 x 13 baking dish, and even put large muffin tins, pie plates, and loaf pans in it.
To bake the cookies I merely selected bake, set the timer for 13 minutes, and pressed the start button. It really was that easy. The finished cookies were gooey and chewy on the inside and crispy on the outside.
However, I probably could have baked them for just 11 or 12 minutes. Like the best air fryers, it is worth noting that convection toaster ovens will often speed up the cooking time of your food because they circulate hot air around the food, instead of just sitting the food in the ambient temperature of an oven.
Cooking pork chops
The final test was roasting pork chops in the Wolf Gourmet Countertop Oven. The default roast setting is 350 degrees, and I roasted the pork chops at this temperature. In the photo above, notice that the roast setting, temperature, and time remaining on the timer are all displayed on the dial.
After the timer went off, I put the oven on the convection setting since I wanted the pork chops to be browned as well. The finished chops excellently show how the roast mode maximizes browning while maintaining an evenly cooked and delicious cut of meat.
How to clean the Wolf Gourmet Countertop Oven
The countertop oven is simple to maintain and clean. I just wipe the control panel display with a slightly-damped sponge, and I wipe the stainless steel exterior with a damp microfiber cloth. For the interior, oven racks and the knobs, I use a damp, soapy cloth. The crumb/drip tray, baking pan, and broil racks are all dishwasher safe, although I wash them in soapy water in the sink.
How does it compare?
The Wolf Gourmet Elite Countertop Oven is part of the Wolf countertop appliance set that is always on my countertop when I'm not testing products. So obviously, I really, really like it and consider it to be the very best countertop oven that money can buy.
It doesn't have all of the bells and whistles like some competitors. For example, June makes the smartest oven that I've tested: it has a touchscreen interface, camera on the inside that recognizes food and makes onscreen recommendations regarding how to cook, and can be controlled by my smartphone. The Brava Oven is quite similar in function.
Both of those ovens are quite expensive. However, there are also nonsmart ovens that offer more cooking features, like separate cooking functions for pizza and cookies, as well as a reheat function – and quite frankly don't cost as much as the Wolf Gourmet Elite Countertop Oven.
However, I found the Wolf to be matchless in quality. It's a relatively heavy countertop oven, and you can both see and feel the quality in each of the oven's components.
Should you buy the Wolf Gourmet Countertop Oven?
If you're looking for an economically-priced countertop oven, I'm afraid you'll need to keep looking to find something that fits your budget. However, if you want the top of the line in these appliances, as well as the assurance that it won't start smoking, and the buttons won't stop working or fall off in a few months – or a few years - this is the one.
About this review, and our reviewer
Terri hates cooking – but loves testing kitchen appliances. She's tested over a dozen countertop ovens, and has written buying guides on countertop ovens and other kitchen appliances and home goods for several popular websites.
Terri has had the Wolf Gourmet Elite Countertop Oven since February, 2020, so she's been able to test it long-term, and if necessary, will provide updates on the appliance's performance.
Sign up to the Homes & Gardens newsletter
Decor Ideas. Project Inspiration. Expert Advice. Delivered to your inbox.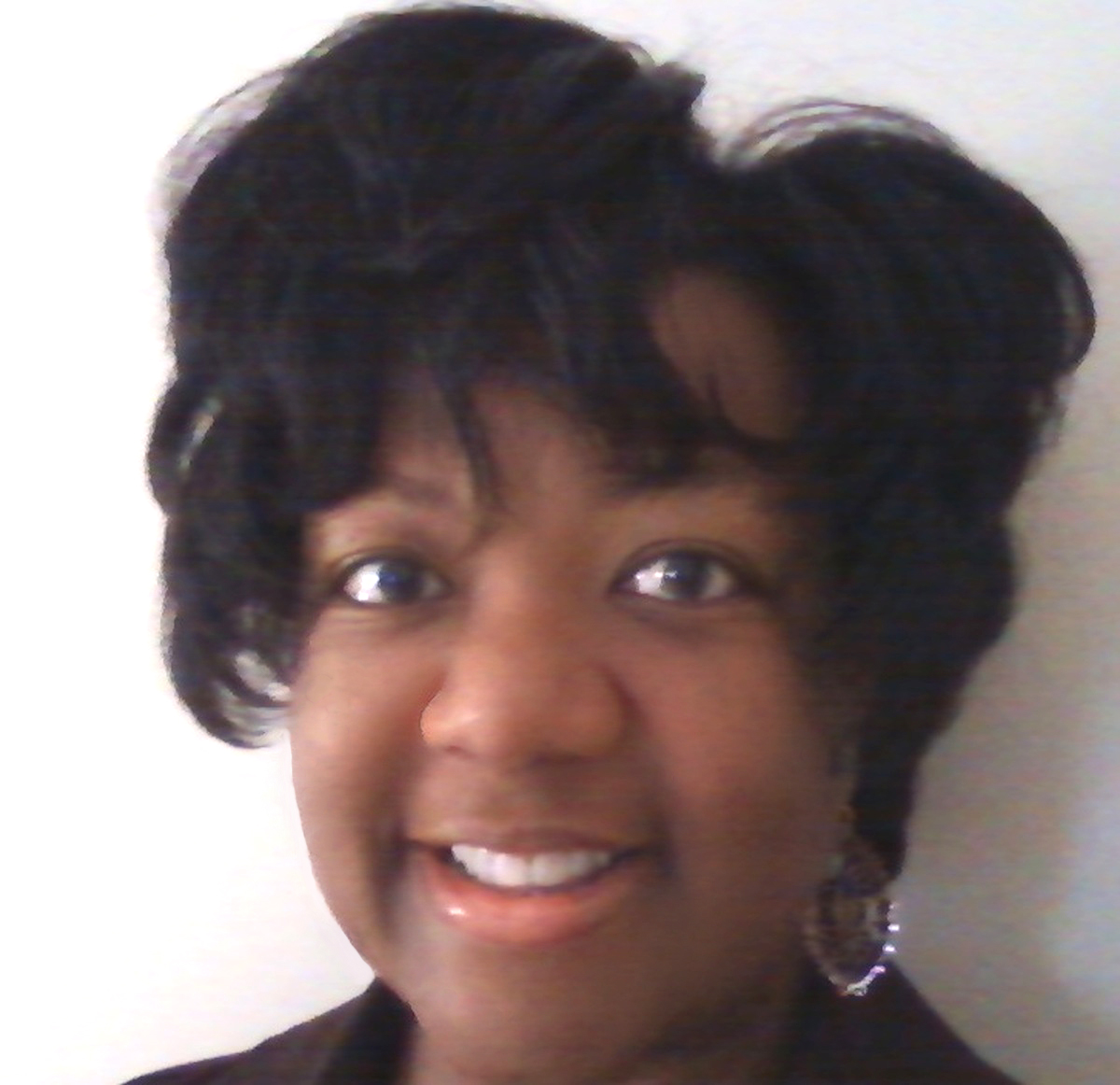 Terri Williams is a journalist with real estate, home improvement, and product review bylines at Architectural Digest, Real Simple, Realtor.com, Bob Vila, Yahoo, MSN, The San Francisco Chronicle, The Houston Chronicle, and Apartment Therapy. She also covers business topics, with bylines at USA Today, The Economist, US New & World Report, Verizon, and several other brands that you've probably heard of. Follow her adventures on Twitter.