Top 5 celebrity homeware brands – to have on your radar
From stylish storage to rock star chic seats, this is our roundup of favorite homeware collabs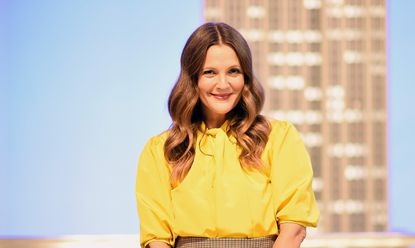 (Image credit: Photo by Dimitrios Kambouris/"Getty Images for Empire State Realty Trust)
What do Drew Barrymore, Lenny Kravitz, and Kelly Clarkson have in common? These celebs are only three of the growing list of stars who have launched a line of home goods.
As our favorite actors and artists diversify their repertoire and influence their way into the world of interiors, the sentiment of 'Wow, there's a lot out there' becomes a recurring theme as we peruse different retailers for inspiration and home finds to update our spaces.
So, we did all the scrolling and handpicked the most stylish buys from a variety of different celebrity homeware collections and collaborations, from storage ideas to wallpaper.
Down below, we've compiled a selection of the best pieces to bookmark when the mood to 'add to cart' strikes.
1. Lenny Kravitz x CB2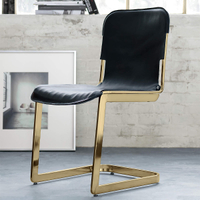 (opens in new tab)
Lenny Kravitz at Kravitz Designs x CB2 (opens in new tab)
Our pick: Rake Brass Chair (opens in new tab)
How can a chair be rock and roll? Are You Gonna Go My Way singer Lenny Kravitz shows us how. Backed by a five-star rating, the black leather and goldware is a head-turner in any space. For the dining room, you can splurge on a set of four, or opt for one chair to edge-up your vanity dressing table.
2. Drew Barrymore for Wallmart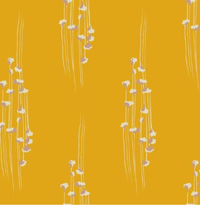 (opens in new tab)
Drew Barrymore's Flower Home (opens in new tab) for Walmart
Our pick: Gingko Mustard Yellow Peel & Stick Botanical Wallpaper (opens in new tab)
What we love about Barrymore's team-up with Walmart is how the collection features eclectic prints at affordable prices. Embellished with delicately drawn, fan-like gingko leaves against a vibrant backdrop, this peel and stick wallpaper makes experimenting with color and print easy. For small spaces, don't be afraid to embrace the occasional punchy pops of color.
3. Joanna Gaines for Target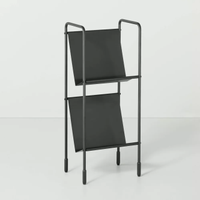 (opens in new tab)
Joanna Gaines' Heart & Hand Magnolia for Target (opens in new tab)
Our pick: Two-Tier Metal Vinyl Record Storage Rack Black (opens in new tab)
Original art can be expensive, so displaying coffee table books, magazines, and records can be an affordable alternative when decorating your home. With this minimalist storage rack from Gaines' Target collection, your collection of painfully cool cover art takes the spotlight against the piece's clean and sleek design.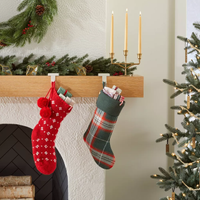 (opens in new tab)
Joanna Gaines' Heart & Hand Magnolia for Target (opens in new tab)
Our pick: Antiqued Metal Taper Candelabra Brass Finish (opens in new tab)
Because we couldn't pick just one thing from Gaines' Hearth & Hand collection, this antique-style candelabra also gets an honorable mention. Released just in time for the holidays, a row of candles as a dining centerpiece is a simple way to add warmth and cosiness for your next gathering.
4. Kelly Clarkson Home for Wayfair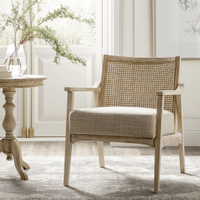 (opens in new tab)
Kelly Clarkson for Kelly Clarkson Home for Wayfair (opens in new tab)
Our pick: Centennial Cane Back Accent Chair (opens in new tab)
Widely popularized by Nancy Meyers' movie (think Something's Gotta Give) aesthetic, the coastal grandmother look has been having a moment, and we love how this accent chair looks like a prop straight out of one of her movies.
5. Priyanka Chopra-Jonas for SONA Home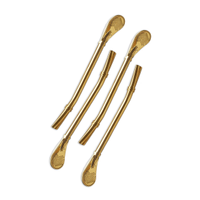 (opens in new tab)
Priyanka Chopra-Jonas for SONA Home (opens in new tab)
Our pick: G & Tea Straws (opens in new tab)
Founded by Priyanka Chopra-Jonas and Maneesh K. Goyal, SONA is designed with culture and home entertaining in mind. 'Indian hospitality is renowned the world over and is grounded in the belief that guests must be treated with the highest regard' shares Chopra-Jonas and Goyal. From tableware to linens to gifts, each piece makes a bold statement and is intricately designed with Indian-inspired patterns. Our pick is the versatile G & Tea straws, which works for both a cocktail and a chai tea and is also the perfect housewarming present.
Which celebrity homeware brands are the best?
We love these celebrity home brands and collaborations:
Mia Nazareno is a Filipino-American journalist based in London. Born and raised in Southern California, Mia has a bachelor's degree in Communication Studies from California State University, Long Beach and a master's degree in Publishing from London College of Communication. Following early newsroom training from Cosmopolitan Philippines in Manila and Who What Wear in Los Angeles, she was most recently a reporter for Billboard in New York City.