Neato D10 Robot Vacuum review: does a unique design make for better performance?
This robot vacuum has an unconventional shape, but unfortunately, it falls short in terms of cleaning performance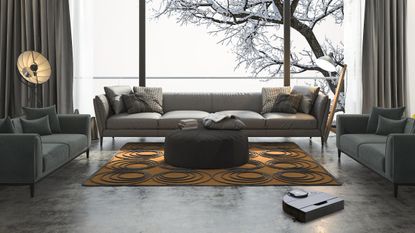 (Image credit: Neato)
While the Neato D10 does have some useful features, such as its multiple cleaning modes and its unique D shape for better corner and edge cleaning, it proved to be frustrating to use, frequently getting lost between rooms and stuck on small obstacles.
Reasons to buy
+

D-shaped design gets into corners effectively

+

Four cleaning modes

+

HEPA filter

+

Easy to create specific cleaning zones

+

Optional fragrance pods
Reasons to avoid
-

Doesn't navigate between rooms well

-

Doesn't perform well on large debris

-

Gets stuck on obstacles easily

-

No automatic dustbin option
You can trust Homes & Gardens. Our expert reviewers spend hours testing and comparing the latest products, helping you choose the best for you. Find out more about how we test.
While most brands stick with classic round robot vacuums, Neato has broken the mold, thinking outside the box to create a vacuum that delivers better edge and corner cleaning – two areas where many robot vacuums struggle – thanks to their unique D-Shape design.
The Neato D10 Robot Vacuum is the brand's top-of-the-line model, featuring four cleaning modes, an extra-long battery life, laser-guided navigation, and a True HEPA filter. We wanted to see how this uniquely designed robot vacuum compared to other top robot vacuums we've tested, so I put it to the test in my home over the course of several weeks. I used the D10 for everyday cleaning, seeing how well it picked up pet hair and dirt from my two dogs, and I also put it through several challenges to see if it could tackle larger messes.
The following is everything you need to know about the Neato D10, including how it compares to other popular robot vacuum models and whether it's a worthwhile investment for your home.
About this review
About this review
Camryn Rabideau
Camryn Rabideau is a freelance writer and product reviewer who has been testing home goods, including cleaning tools, for several years. She tested the Neato D10 Robot Vacuum from her small homestead in Rhode Island. As the owner of two dogs and a cat, she's always looking for the best products to help keep her home (at least somewhat) free of pet hair.
Neato D10 Product Specifications
Dust capacity: 0.7 liters
Run time: 300 minutes
Vacuum Dimensions: 12.71 x 13.22 x 3.99 inches
Weight: 8.07 pounds
Filter: True HEPA H13
Warranty: 1 year
RRP: $599
Who will the Neato D10 best suit?
Because it tends to be a bit finicky, the Neato D10 isn't for everyone. We found that it works best when limited to one room with minimal obstacles to navigate around. It would likely perform well in an open floor plan, so long as there aren't too many power cords or toys on the floor.
The Neato D10 also performs well when picking up pet hair, as it's able to get into tight corners more easily and has a HEPA filter to trap allergens. For these reasons, it would likely be useful for everyday maintenance in a home with pets – just keep in mind that you'll likely need to empty its dustbin after every run.
Neato D10: Key features
LaserSmart navigation
The Neato vacuum uses the brand's 'LaserSmart SLAM technology' to navigate and map out your home. Using information collected on each run, it builds a map that you're able to access through the Neato app, and because it uses LIDAR, or laser scanning, to navigate its surroundings, the vacuum is able to clean in the dark. This also means there's no camera on board, protecting your privacy.
Zone cleaning and No-Go areas
Once the Neato D10 has created a map of your home, you can use the Neato app to create special Zones for the vacuum. You're able to create custom No-Go zones in areas that you want the vacuum to avoid, such as a pet's food bowls, and you can also specify areas to clean more frequently, such as an entryway or other high-traffic location.
Long battery life
The Neato D10 is designed for cleaning large homes, as it has an impressive 300-minute maximum runtime and can cover 2,700 square feet on a single charge. If it does run low on power during cleaning, it will automatically return to its dock and charge back up before resuming its task.
Multiple cleaning modes
There are four different cleaning modes that you can select via the Neato app: Auto, Eco, Turbo, and Max. Auto is the default setting, and the vacuum will automatically switch to the best cleaning mode depending on the floor type. On Eco, the vacuum is quieter and uses less suction, helping to prolong the battery life. Turbo offers increased suction for more powerful dirt pickup, and Max is the highest setting, making it best-suited for deep cleaning floors and carpeting.
HEPA filter
The Neato D10 is equipped with a True HEPA filter on its dustbin that captures 99.97% of allergens and fine dust particles as small as 0.3 microns. The filter has a mesh cover that's easy to clean and helps to prolong the filter's life, and the brand also offers replacement filters with built-in fragrance pods, which help to freshen your home every time it cleans.
Neato D10: Design
The design of the Neato D10 Robot Vacuum is what sets it apart from other robot vacuums available today. Instead of a classic round shape, the D10 is shaped like the letter D, with a flat front. This design allows the vacuum to get into corners and along the edges of walls. The vacuum has an attractive high-gloss brushed silver, and its charging base is extremely compact, so it won't take up too much space in your home.
On top of the robot, there's a flap that lifts up, allowing you to access the dustbin for emptying, and it also features a power button and an information button. The D10 uses the Helix multi-surface brush to pick up dirt, dust, and debris from hardwoods, tile, carpeting, and more, and the brand claims the brush is 70% bigger than those round robots.
What is the Neato D10 like to use?
Getting started
The Neato D10 came in a compact box, and the vacuum and its charging base were both wrapped in cloth dust bags instead of plastic. The box contained two extra filters, along with the one that was already installed in the vacuum, and on the back of the charging base, there's a cord wrap and detangling brush to clean off the vacuum's brush roll. The whole thing was extremely quick and easy to set up, and it only took a few minutes to pair the vacuum with the Neato app on my phone.
First runs
I set the Neato vacuum up in my dining room, which is on the first floor of my home. The room itself is around 150 square feet, and it has doorways leading to a central hallway, as well as the kitchen. The first time I ran the Neato robot vacuum, it almost immediately exited the room, driving straight across the hallway into my office. It got to work cleaning the office, getting stuck once on a dog toy under the couch, and when it finished vacuuming the space, it returned to its dock and announced that it was finished cleaning. I thought this was a little weird, considering it didn't even vacuum the room where it was located.
I ran it again, and this time, it tried to clean the dining room (where it's located), but within a minute or two, it was stuck underneath the bookcase and needed assistance getting out. Opting to give it one more try, I ran the vacuum a third time, and during this cycle, it exited the dining room and cleaned the hallway, then returned back to the base and announced it had finished cleaning.
All that to say, the Neato D10 and I didn't get off to a very good start. Maybe it's because the downstairs area of my home has several different rooms, but the vacuum seemed to get confused or stuck every time I ran it. It also created a new map in the Neato app every single time, instead of just adding to its existing map as a Roomba does.
I tried to use the D10 downstairs for several days, and it never once made it to every room. I decided it might be better off confined to one space, so I moved the vacuum to our upstairs master bedroom for further testing. It worked much better when it just needed to clean one room, and I'm sure it also helps that there aren't too many obstacles to work around in the bedroom.
One other observation worth noting is that Neato's cleaning time often varied significantly. Sometimes it would take just 15 minutes to vacuum my bedroom, while other times it would need 40 minutes or more. I'm honestly not sure why there was such a large discrepancy between runs unless it was getting stuck on obstacles without me noticing.
Cleaning Performance
In terms of its actual cleaning abilities, the Neato D10 performs much better on dust, dirt, and pet hair than it does on larger pieces of debris. I was impressed at how much dirt and dust it was able to extract from the carpet under my bed, and it did a surprisingly good job picking up pet hair that was hiding in the corners of the room. The regular Auto cleaning mode was perfect for this type of everyday cleaning, though I did find it to be quite noisy, as the vacuum makes a revving noise when it increases its suction on carpeting.
I wanted to see how well the Neato would pick up larger debris, so I scattered some uncooked rice across the rug and hard floors. Sadly, the vacuum was barely able to pick up any of the rice – it mostly just spread it around the floor. I tried again with a handful of potting soil, which I figured would be easier for the vacuum to suck up, and it did a better job, picking up the majority of the dirt. However, there was still a small amount of soil left behind that the vacuum missed.
Obstacle detection
Speaking of obstacles, the D10 wasn't the best at avoiding them. It would regularly get caught up on power cords, dog toys, and stray socks – sometimes it was able to extract itself, while others it stopped its cleaning cycle and required assistance. If you want to avoid having to help out this robot mid-cycle, I think your best option is to simply pick up the floor before it runs.
Maintenance
Unlike many of the best robot vacuums available today, the Neato D10 doesn't have a self-emptying dustbin, or the option to purchase one as an add-on, and this means you have to regularly empty its bin manually. I found that the dustbin needed to be emptied every one to two runs in my bedroom, as it would quickly fill up with dust and pet hair. The bin also isn't the easiest to empty – you have to remove the filter to get the debris out, and sometimes it requires a bit of force, causing the dust to poof everywhere.
I also noticed that pet hair does get wrapped around the vacuum's brush roll pretty quickly, so I made a point to detangle it every time I emptied the dustbin. The brand does have a special Pet Brush that you can swap in for the multi-surface brush, but it seems like the design is simply meant to extract more pet hair from carpeting, not necessarily prevent tangling.
How does the Neato D10 compare to other robot vacuums?
The Neato D10 is the brand's latest model, but you can also purchase its predecessors – the D9 or D8 models. The D9 has a shorter 200-minute runtime per charge, and it doesn't have a HEPA filter. Further, it lacks the D10's Max suction mode, but it retails for $280, saving you more than $100. The D8 is another step-down, offering a 100-minute runtime for $230.
We've also tested the iRobot Roomba j7+, an extremely popular model from the well-known brand. The j7+ has a similarly sleek design, and it offers smart mapping abilities, as well as a self-emptying dustbin for reduced maintenance. We were impressed by its obstacle detection abilities, which keep it from running over pet waste or getting stuck on cords, and it does a more thorough job mapping out its surroundings than the Neato D10. However, because it has a classic round shape, the j7+ isn't as good at cleaning along edges or in corners.
How does it rate online?
The Neato D10 Robot Vacuum was released in October 2021, and it currently has 181 reviews on the Neato website with an average rating of 3.76. It has an average 4.0-star rating from 44 reviews from Best Buy. While the product listing on Amazon has more than 3,000 reviews, the D10 is listed alongside the D7 vacuum, so the 3.8-star rating takes into account reviews for both models.
While some users are happy with the performance of the vacuum, many have experienced similar issues to what we experienced—poor mapping abilities, erratic and incomplete cleaning jobs, and getting stuck frequently.
Should you buy the Neato D10 Robot Vacuum?
The Neato D10 Robot Vacuum is the brand's top-tier model, and it retails for $430. This price is middle-of-the-road as far as robot vacuums go, but unfortunately, we think your money is best spent elsewhere. This vacuum proved to be quite frustrating to use – it got stuck on obstacles frequently, was unable to clean multiple rooms at once, and struggled to pick up larger pieces of debris. Additionally, it doesn't have a self-emptying dustbin, which means it requires significantly more maintenance than models like the iRobot Roomba i7.
.
Neato D10: Where to buy
Sign up to the Homes & Gardens newsletter
Decor Ideas. Project Inspiration. Expert Advice. Delivered to your inbox.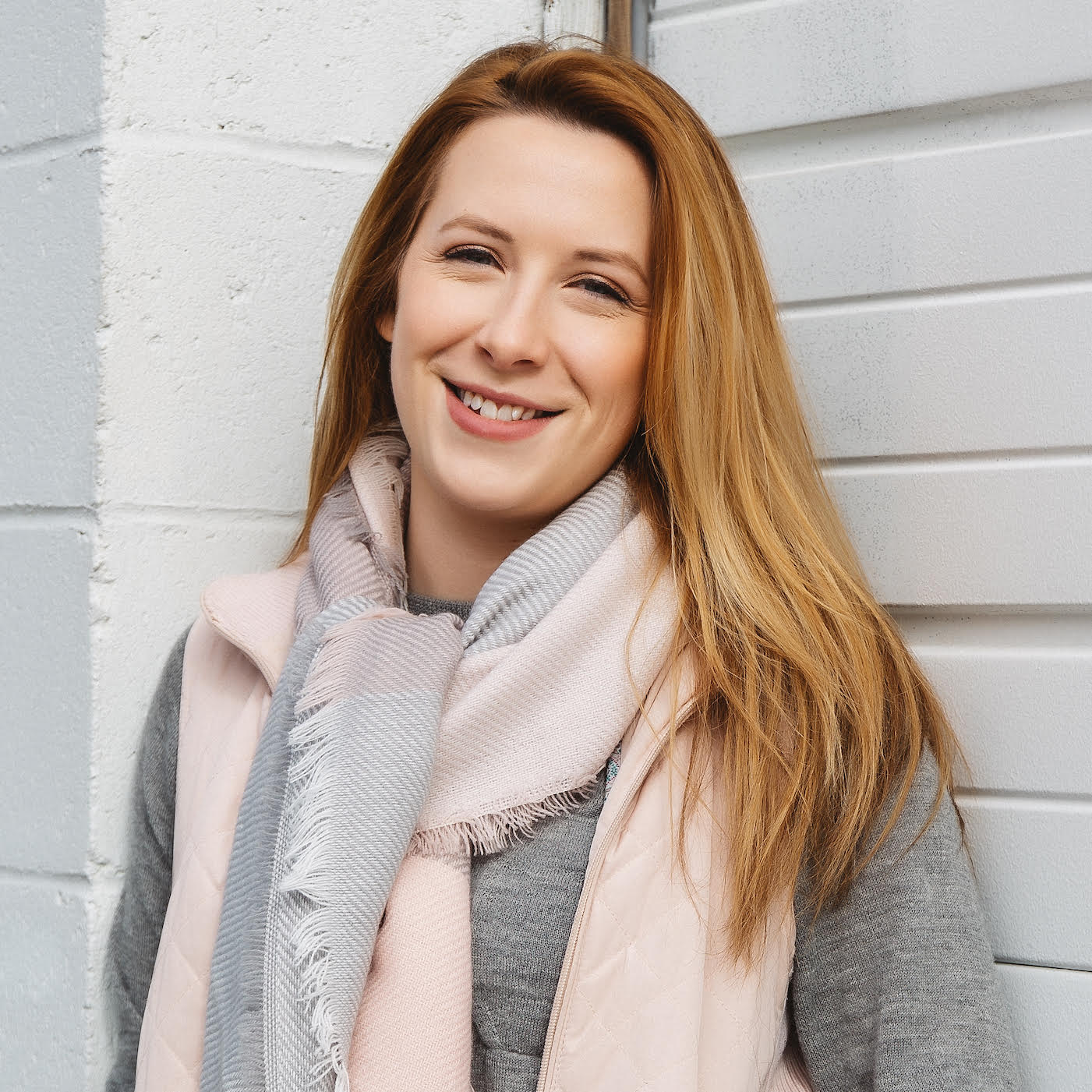 Contributing Reviews Editor
Camryn Rabideau is a writer and product reviewer specializing in home, kitchen, and pet products. In her five years as a product tester, she's tested hundreds of items first-hand, including many, many kitchen appliances for Homes & Gardens. Camryn does her product testing from her small homestead in beautiful Rhode Island.