The iRobot Roomba j7+ robot vacuum offers fierce performance and design
The iRobot Roomba j7+ is about to become a busy household's secret weapon for cleaner floors, without having to lift a finger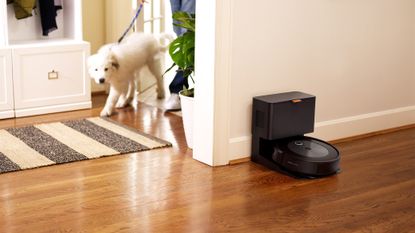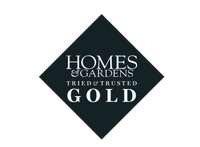 (Image credit: iRobot)
The iRobot Roomba j7+ promises cleaner floors, elegant design, seamless navigation, and less mistakes with obstacle avoidance tech that can detect cords, pet waste and other small items.
Reasons to buy
+

Accurate Obstacle Detection

+

Intelligently maps and shows where it cleans

+

Beautiful design
Reasons to avoid
-

Can't set Keep Out Zones until after a map is completed

-

iRobot app is a little glitchy

-

Only one speed
You can trust Homes & Gardens. Our expert reviewers spend hours testing and comparing the latest products, helping you choose the best for you. Find out more about how we test.
Sign up to the Homes & Gardens newsletter
Decor Ideas. Project Inspiration. Expert Advice. Delivered to your inbox.
Thank you for signing up to Homes & Gardens. You will receive a verification email shortly.
There was a problem. Please refresh the page and try again.
The best robot vacuums innovate and push the limit with new features that make keeping your floors clean as hassle-free as possible. iRobot's newest, and perhaps most technologically advanced robot vacuum, the Roomba j7+ incorporates iRobot's unparalleled cleaning technologies, advanced obstacle detection software, and a chic design for one very welcome cleaning addition to the home.
Seriously, be prepared to kick back, relax, and not worry about your robot vacuum getting caught in any cords and dream about how clean your floors are about to be... except, that's the reality.
I put the Roomba j7+ to the test in the busiest parts of my home in my coming review. I tasked the robot with sweeping away the dirt tracked in from outside, fallen crumbs from cooking and eating, and refreshing the spot on the carpet where my pup likes to sit at our feet when we watch TV. Nothing but big expectations and a reputation of excellence to uphold while I determine if the iRobot Roomba j7+ is on track to be crowned among the best robot vacuums as I evaluate design, performance, and ease of use.
My coming review outlines the Roomba j7+'s standout features, user experience and how it compares to similar models on the market. But perhaps
iRobot Roomba j7+: Specs
Dust capacity: .42 gallons
Run time: 75 minutes
Vacuum Dimensions: 13." W x 3.4" H
Base Dimensions: 15.8″ H x 13.3" D x 11.9" W
Weight: 7.49 lbs.
Filter: HEPA filter
Warranty: 1 year
Who will the iRobot Roomba J7+ best suit?
The iRobot Roomba j7+ will really truly thrill all. The stand-out feature, obstacle Detection is a game-changer for pet parents or those with young children (and perhaps their toys around). It can smartly detect and avoid animal accidents, cords, various toys and so much more.
For those with discerning tastes, the design is sleek and unobtrusive. The Clean base is perhaps the most attractive design we've ever seen, with a leather pull tab lid for a luxurious look. It's a compact footprint in height and width, and can easily stash under a console table or in a corner.
Those who are into tech will enjoy getting to see where the robot cleaned, set boundaries, and tinker around with functionalities and customizations in the iRobot app.
Meanwhile, those with dust sensitivities and allergies will love how the closed-loop system utilizes a dust bag that seals as soon as it's removed for absolute minimal interaction with collected debris.
iRobot Roomba J7+: Key features
What's in the box?
-Roomba j7 Robot Vacuum
-Clean Base® Automatic Dirt Disposal
-2 Dirt Disposal Bags
- North American Line Cord
- An extra High-Efficiency Filter
- An extra Corner Brush
Obstacle Detection
The iRobot Roomba j7+ is the first iRobot to use PrecisionVision Navigation which recognizes objects and avoids obstacles like pet waste and charging cords. Very rarely do we want to talk about poop, but for the j7+, we'll make an exception. iRobot engineers built over 100 prototypes of poop and 100,000 images to identify and avoid pet waste. iRobot even introduced a Pet Owner Official Promise (P.O.O.P) where they will replace your j7+, if the accident turns gets dragged into a larger one.
Smart mapping technology
While it took a few runs to get a proper map, the iRobot Roomba j7+ maps and moves in graceful neat rows. It uses Imprint Smart Mapping Technology to create a floorplan of your space that it utilizes to most efficiently clean your home. You'll also find Dirt Detect™ technology to focus on and review the messier spots in high-traffic areas of your home and Reactive Sensor Technology that notifies Roomba where it can not go. You can also create multiple floor maps across different levels in your home.
iRobot App
Within the app, you can control & schedule which rooms are cleaned and when, while storing multiple maps for easier cleaning on each level of your home. You'll also use this area to designate Keep Out and Clean Zones. After a cleaning cycle, the map will indicate if there were any extra dirty areas that needed extra attention and to see a recap of any potential obstacles it encountered.
iRobot Genius Home Intelligence
Available in any wifi-connected iRobot, iRobot Genius can anticipate your needs by learning your schedule and using unique intelligence to understand where and when your robot is most useful. It'll learn your habits and the time you like to clean, and gets smarter over time. While many robot vacuums are compatible with Alexa and other voice assistants, new software updates enable you to specify rooms and areas you want to be cleaned with voice instructions. It can even give you a cleaning time estimate in the iRobot Home App based on the room.
Clean Base Automatic Dirt Disposal
When the iRobot Roomba j7 detects that it is full, it automatically goes to eject into the Clean Base Automatic Dirt Disposal, a sealed system that can hold up to 60 days of debris. The j7+ comes with a bag pre-installed, and an extra one.
iRobot Roomba J7+: Design
The j7 has an overall very sleek design, with a single button on the faceplate that can flash various light colors to denote progress or any updates, such as if its returning to the dock. The iRobot uses a camera that illuminates and lights up a little in front of it, and a wall follow sensor on the side. The camera is completely private, and it helps it detect obstacles.
Underneath, the j7 is equipped with various cliff and floor tracking sensors. The robot utilizes iRobot's 3-Stage Cleaning System that uses Dual Multi-Surface Rubber Brushes to tackle dust, dirt, and pet hair on a variety of flooring, an Edge-Sweeping Brush for walls and corners, and 10x the Power-Lifting Suction that pulls in stubborn dirt and messes.
Then, comes the Clean Base Automatic Dirt Disposal, which was truly designed with aesthetics in mind. It's more compact, features an attractive channeled design on the bin, and a leather pull tab in a contrasting trim creates visual interest. Lift the lid, and inside you'll see the space where the dust bag stays, as well as a designated spot for an extra. When the j7 is properly docked, the machine can automatically dispose of anything it's collected into the Clean Base. It also uses an LED indicator to let you know if it's properly connected or if the bag is full, or if a clog is detected.
What is the iRobot Roomba J7+ like to use?
Getting started
I was able to get the iRobot out of the box and into place very quickly, mostly just plugging into the all. To get it to start charging, the front camera faces the dock and needs to be aligned with the charging sensors.
It features a very basic Getting Started Guide, but I figured I'd need to download the app. The overall owner's guide, which I usually love to pour through while the device is charging is digital-only and not included in the box.
First Run
I was antsy to see how quickly a mapping cycle would take, so I did do my first cycle before it had fully charged. But it was off, chugging along in a neat and orderly fashion, getting its lay of the land. It soon after decided to return to the dock, where it wanted to charge some more, before coming out. I eventually canceled the cycle, as I have a dog in my home who was not a fan of my new robot vacuum friend and didn't need any surprises when neither were being supervised. To my chagrin, a smart map was not quite ready. In fact, it took a few cycles, but once it was ready, I could designate rooms and Keep Out Zones.
Cleaning
The question that you're really here for. How well does it clean? On the first run, it definitely filled up with dust and debris pretty quickly, before returning to the dock to empty and then was ready to go again, beelining back the area it had just departed from. On both carpets and floors, visible debris (like tracked in leafy bits or lose pieces of kibble) were suctioned up without fanfare. It simply churned along, in neat rows, and if it detected that if a particular area was dirty, it would spend extra time there. There are no extra suction boost settings, just the option to designate "Cleaning Passes" to daily, extra, or a feature called room-sized clean, which gave extra cleaning attention to small rooms.
It did OK around edge cleaning, but if you're really particular about getting into tight corners, well, a robot might not be the best tool to leave to the task.
Obstacle detection
My living room carpet has a 3-dimensional design with brown branches, and well, there were several occasions when iRobot thought it could be pet waste, I suppose, better safe than sorry!
Not willing to have my pup make any accidents on demand, I placed a small brown teddy bear squeak toy on my floor that convincingly simulated pet waste. I watched the Roomba steer clear of it while cleaning, and was also notified of it is a potential obstacle once the cleaning was finished.
After each cleaning cycle, the iRobot shares a map of where it cleaned, and also offers up any detected obstacles where you can mark if it was temporary, nothing at all, or if a Keep Out Zone should be added. It definitely adds a sort of gamified component to your cleaning, as the robot begins to learn what is and isn't an obstacle.
Some things it obviously found, the cord, a shoelace, dog toy, and avoided. In an instance of, better safe than sorry, my living room carpet has a 3-dimensional floral design with brown branches, and well, there were several occasions when iRobot thought it could be pet waste. From here, I could dismiss the obstacle and instruct it to return to the spot it had missed.
Maintenance
The j7+ is a pretty self-sufficient robot, but it still needs some human interference every so often. The Clean Base basically takes care of itself, and the dust bag only needs to be swapped out when full. Depending on how often you are running your robot, it needs to be examined from time to time.
My long hair got trapped in the axels of the Multi-Surface Brushes, which are easily removable, and the Edge Sweeping Brush, which requires a screwdriver to take off. Luckily, I was able to get most of the hair off without having to get a screwdriver. The sensors, camera, and charging contacts should be cleaned with a soft, dry cloth about once a month. It's also recommended to give the HEPA filter an examination and to tap off any debris, as well as to check the front castor wheel for any clogs.
How does the iRobot Roomba J7+ compare to other robot vacuums?
The iRobot Roomba j7+ replaces the iRobot Roomba i7+, which is being phased out. The j7+ sits just behind the top-of-the-line S9+, which is notable for its d-shape for getting into corners and better edge cleaning and offers 40x the suction, compared to the j7's 10x. For suction power, that's a beast, especially if you have tons of carpets, and maybe even deal with shedding pets on the regular.
Meanwhile, the i series, such as the i3, has the same suction power as the j-series and many of the same navigation technologies, but it does not offer obstacle detection, enable you to clean by room or designate keep out zones. Also, the cleaning bases on both the s9 and the i3 are much taller.
The Roborock S6 MAXV also features a similar obstacle detection software, called Reactive AI, which utilizes win cameras and obstacle avoidance technology to estimate the size and location of every obstacle. It's designed to avoid pet waste, but according to some review experiences, there have been some unlucky moments. It further differentiates itself with an ability to see what the camera sees during cleaning and a built-in mopping ability for hard floors. It's compatible with its own auto-empty station, which is sold separately, and availability is volatile.
How does it rate online?
The iRobot Roomba j7+ launched in Fall 2021, and currently holds a 4.1 out of 5 stars on Amazon with about 200 reviews logged. Early users compliment its mapping skills and obstacle detection. A few noted technical difficulties, while one reviewer wished for better suction power at picking up pet hair.
Homes & Gardens verdict: should you buy the iRobot Roomba J7+?
For anyone who values form, function, and intelligent design that detects obstacles, we think you will fall in love with the iRobot iRoomba j7+. It offers iRobots most advanced navigating technology, and obstacle detection is a lifesaver for anyone who may have the occasional charging cable, sock, or toy on the floor, i.e. everyone. Now, it's not trained to know textile items just yet, but I know the technology can evolve over time, and with all the pet toys littering my floor, the Roomba gently went along its business around it.
I noticed some lag with the iRobot Home app such as waiting for my robot to connect or to select the cleaning routine, which is fortunately updateable software that can be easily fixed and improved over time.
Jayyyy Roomba is now a welcome member of my family. While my dog might not enjoy the permanent house help, I sure do love trusting my j7+ to give my space a thorough clean while I'm off doing other things.
iRobot Roomba J7+: Where to buy?
About this review – and our reviewer
Jaclyn is the US eCommerce editor across the homes titles at Future, including Homes & Gardens, where she specializes in a variety of topics ranging from vacuums to mattresses. She spends her days tracking the latest buzzworthy releases and testing a variety of products to determine whether they are worth bringing into your home. All reviews are based on real-life experience of using these products at home.
The iRobot Roomba j7+ was tested between the family room, entryway and kitchen with hardwood floors and area rugs. Covering an area of about 500 sq ft., it represented the largest area in the home that could be vacuumed on the same map. It was also tested along a carpeted upstairs hallway and two bedrooms, in which it could create a second map. A small non-shedding dog lives in the house but still manages to track in his fair share of dirt.
As with all our reviews the iRobot Roomba j7+ has been tested first-hand in our home, using it just as you would so you know exactly what you are buying. The products are given to us free of charge and we test them for as long as possible before sending them back to the brand unless we are able to keep them as we are with this robot vacuum. This means that we can continue to use the product which gives us the opportunity to return to our reviews for updating, so you can keep up-to-date with how it's fared over a period of time.
Sign up to the Homes & Gardens newsletter
Decor Ideas. Project Inspiration. Expert Advice. Delivered to your inbox.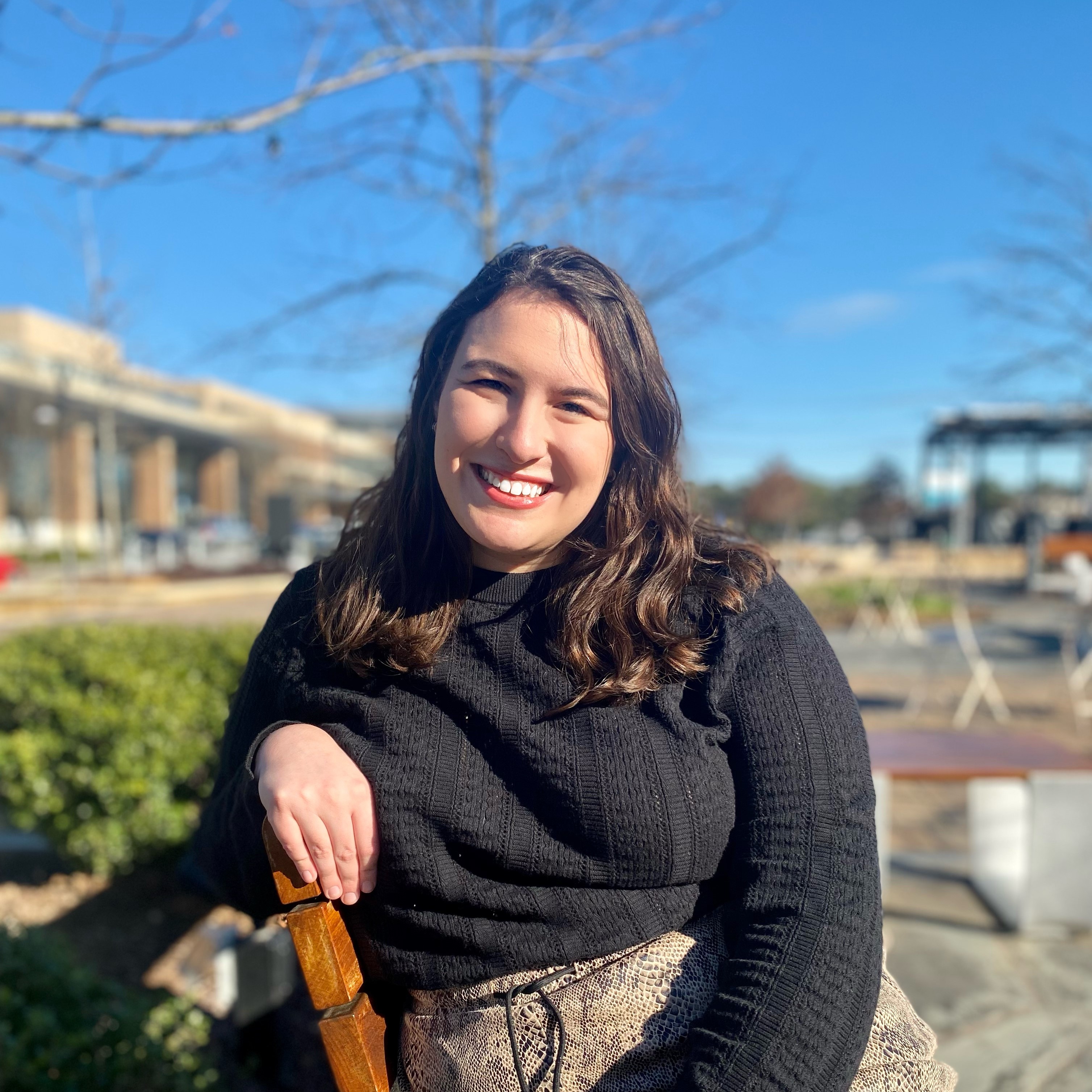 Jaclyn is H&G's eCommerce editor and oversees all things shopping. She's also a bonafide sleep expert, and previously managed all sleep content on Homes & Gardens and Real Homes– in fact, she has passed our five-step certification process to become a verified customer advisor on mattresses. She regularly scouts out the best of the best for buying guides to help you fill your home with only the best. She joined the team in January 2021. She has previously worked with Apartment Therapy, The Kitchn, The Spruce, The Spruce Eats, and MyDomaine. When Jaclyn's not working, she loves browsing real estate listings, unwinding with a chilled glass of Rosé, and entertaining her Cavapoo, Reese.