Are robot vacuums really worth it? Cleaning experts weigh in on the pros and cons
Robot vacuums certainly seem convenient, but are they worth the price?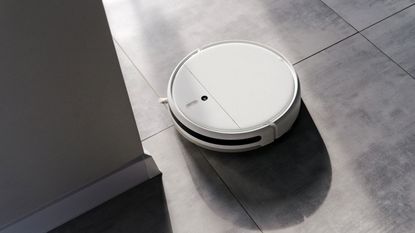 (Image credit: Getty Images)
Sign up to the Homes & Gardens newsletter
Decor Ideas. Project Inspiration. Expert Advice. Delivered to your inbox.
Thank you for signing up to Homes & Gardens. You will receive a verification email shortly.
There was a problem. Please refresh the page and try again.
We are all looking for a little more convenience in our everyday lives, and cutting back on cleaning is a great place to start. As a result, more of us may be pondering over investing in a robot vacuum, but are they really worth the money?
It is no secret that the best robot vacuums are on the pricier side, but when weighing up the cost against the convenience of not having to haul your vacuum around the house once or twice a week, the prospect certainly seems alluring.
Here, we have asked cleaning experts for their thoughts on robot vacuums, whether robot vacuums are really worth it, and what you need to know before investing.
Are robot vacuums really worth the spend?
Unfortunately, the answer as to whether robot vacuums are worth it or not isn't clear-cut, begins Hugo Guerrero, a certified house cleaning technician. Their usefulness will vary depending on your lifestyle, the size of your home, your flooring, and your preferences.
Below, we look at situations when you will find robot vacuums worth buying, and when you won't, plus a comparison of two of the best vacuum cleaners: an upright and a robot vac.
When robot vacuums are worth buying
You have a busy life
If you have a particularly busy day-to-day life, for example, then the ability to set an automatic schedule – which is the main draw of a robot vacuum – could make it more than worth it for your home, says Laura Avila, professional cleaner and founder of CleaningFan. 'They can run on a schedule, even when you're not home, and can easily navigate under furniture and in tight spaces.'
You have allergies
We've already settled that vacuuming can help with allergies. 'Robot vacuums can offer a good clean for daily maintenance and help with allergies by removing dust and allergens from floors as they settle,' she shares.
You have pets
What's more, they are the perfect second companion for pet owners, adds Cynthia Hamilton, cleaning expert at Our Good Living Formula. 'If you adore your dogs, your vacuum cleaner must also win your heart,' she says, especially if you do not want to be going around with a vacuum for pet hair every evening.
'Fleas, dander, and other pet-related particles can exacerbate or even result in illness and allergies. A robotic vacuum cleaner could be well worth your money.'
Laura Avila, the cleaning enthusiast, has years of cleaning experience, and now provides practical tips to her clients on how to maintain a clean and organized home.
When robot vacuum buying needs careful consideration
You can't afford the expense...
That is not to say that robot vacuums are without their faults, however, and the main setback of robotic vacuum cleaners is the expense. 'Automatic or robot vacuums can be more expensive than traditional vacuums, so you will need to decide if the added convenience and efficiency are worth the price,' advises Jeniffer Smith, appliance expert at Urban Home Corner.
'The more advanced the technology of the vacuum, the more expensive it may be. Consider whether the vacuum's features, such as Wi-Fi connectivity or mapping capabilities, are important to you when picking one out for your home.'
...because robot vacuums don't replace traditional vacs
It is also worth noting that a robot vacuum cannot fully replace your cordless vacuums: 'Robot vacuums can offer a good cleaning for your floors, but they may not be as effective as traditional corded vacuums in removing allergens and should be coupled with deep vacuuming and even the best air purifier to help combat allergies,' Jeniffer says.
You have carpets
'This is also due to the fact that robot vacuums are also typically better suited for hard floors, such as hardwood or tile, than carpets,' Jeniffer adds. 'If you have carpets, you may need to use a traditional vacuum to deep clean them and remove allergens embedded in the fibers.'
Jeniffer Smith is a homemaker and blogger with Urban Home Corner. A self-taught appliance expert, Jeniffer is now the go-to for organizing appliance queries on the blog, helping clients find affordable solutions to common home problems.
Robot vacuums vs uprights: a comparison
These robot and uprights are amongst our favorite buys – tried and tested by our reviews team.
Shark Stratos Upright Vacuum
The Shark Stratos Upright Vacuum tackles pet hair like a pro with next-level suction power and odor-neutralizing technology
For
Powerful suction
Versatile design
Easy to maneuver
Odor-neutralizing cartridge
Self-cleaning brushroll
Against
Quite bulky
Small dust bin
Shark AI Ultra 2-in-1 Robot Vacuum and Mop
The Shark AI Ultra 2-in-1 Robot Vacuum offers both vacuuming and mopping abilities, and it's surprisingly self-sufficient for a robot vacuum
For
Self-emptying dust bin
Highly customizable map
Multiple vacuum settings
Able to work around obstacles
Impressive mopping abilities
Against
Mopping isn't self-sufficient
App can be confusing
Dyson Ball Animal 2 upright vacuum
It 's a few generations old, but Dyson's Ball Animal 2 remains one of our favorite vacuums
For
Very powerful
Particular excellent on carpet
Long hose and extension reach
Maneuvers easily
Large dustbin
Against
Hair wraps around the brush roll
Only one power setting
Heavy to carry between levels
iRobot Roomba j7+ robot vacuum
The iRobot Roomba j7+ can be a busy household's secret weapon for cleaner floors without having to lift a finger
For
Accurate Obstacle Detection
Intelligently maps and shows where it cleans
Beautiful design
Against
Can't set Keep Out Zones until after a map is completed
iRobot app is a little glitchy
Only one speed
The verdict
Robot vacuum cleaners are ideal for high-traffic zones such as kitchen floors and entryway floors where you frequently drop crumbs or dirt. A robot vacuum cleaner can help with keeping on top of cleaning a kitchen – arguably one of the more tedious of home maintenance tasks. They are also useful if you have pets and/or allergies.
However, homes with carpets are less suited to robot vacuum cleaners, and you need to be aware that even if you have the best robot vacuum, you will need a traditional vacuum to reach the areas your robot can't (from floors to awkward corners to upholstery and drapes), and to do deep cleans.
FAQs
Do robotic vacuum cleaners really work?
Robotic vacuum cleaners really do work to pick up dirt, dust, and allergens from your floors – even if they do not offer as deep a clean as a traditional corded vacuum cleaner. They are perfect for picking up surface-level dirt before it has the chance to be trodden into carpet fibers, or kicked around on hard floors like wood and tile and leaving scratches. Overall, however, they maintain a clean appearance around your home making them perfect for leveling up any space.
Should you run your robot vacuum every day?
If you rely on your robot vacuum for most of your vacuuming during the week, then it could be a good idea to run it every day. Robot vacuums are not as powerful as upright vacuums due to their small size, meaning they are more apt at picking up surface-level dirt. Running it every day will catch any dust, dirt, and dander before it makes its way deep into carpet fibers, for example.
---
'In conclusion, while robot vacuums can help maintain clean floors, they may not be as effective as traditional vacuums in removing allergens,' says appliance expert and homemaker, Jeniffer Smith. 'It is important to choose a robot vacuum with a high-quality filtration system and use it with other cleaning methods, such as dusting and occasionally deep cleaning carpets, to reduce allergens in your home.'
Sign up to the Homes & Gardens newsletter
Decor Ideas. Project Inspiration. Expert Advice. Delivered to your inbox.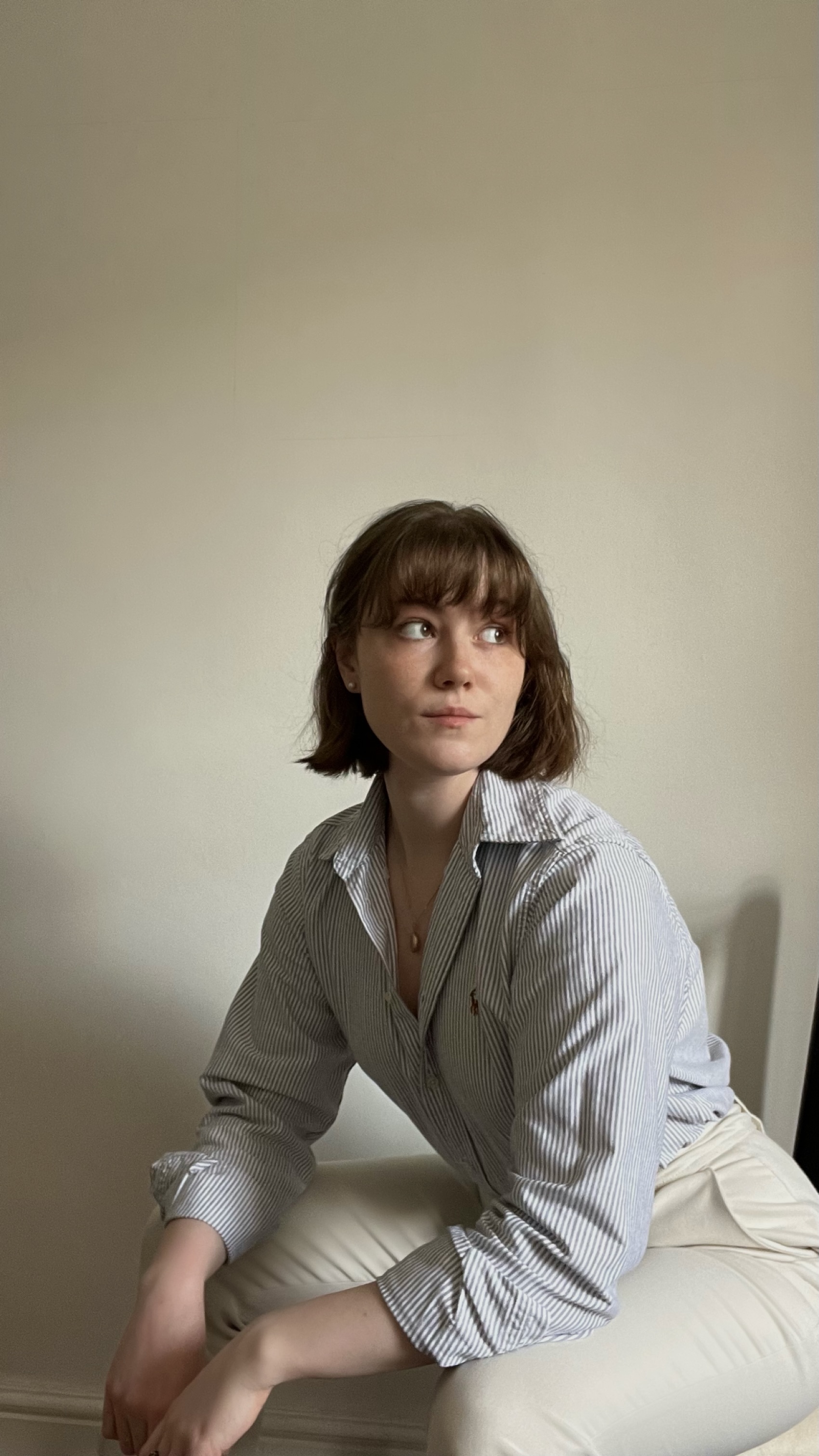 Chiana has been at Homes & Gardens for a year, having started her journey in interior journalism as part of the graduate program. She spends most of her time producing content for the Solved section of the website, helping readers get the most out of their homes through clever decluttering, cleaning, and tidying tips – many of which she tests and reviews herself in her home in Lancaster to ensure they will consistently deliver for her readers and dabbles in the latest design trends. She also has a first-class degree in Literature from Lancaster University.