'Don't let it become too much' – How to clean your house when you're too busy
Don't have sleepless nights over chores, here's how to get everything done when you're just too busy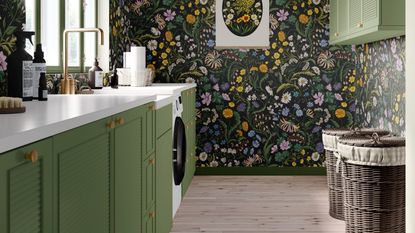 (Image credit: Studio Le Cocq)
If you work all week and cherish your weekends, it can be hard to find time to get your chores done – so how do you clean your house when you're too busy?
You shouldn't have to sacrifice your downtime to get your chores done, but leaving them unfinished can lead to an unhygienic, cluttered home that promotes illness and further stress – it is about striking a delicate balance.
If you have been feeling overwhelmed when cleaning and want to get out of your rut, you might want to try these five expert cleaning tips for cleaning your house when you're too busy.
How to clean your house when you're too busy
No matter how busy you get, we recommend making efforts to keep some level of cleaning, as otherwise, your home can become a health hazard that can make you and anyone else in your home ill. We asked professional cleaners for their tips for staying on top of things when time seems to be against you.
1. Clean as you go
Cleaning doesn't have to be a separate activity on your daily to-do list. Cleaning as you go is a great way to incorporate casual cleaning into your existing routine without making it too overwhelming, says Tanu Grewal, chief cleaning officer at Cloralen.
'One thing I like to do is keep disinfectant wipes on hand to "clean as you go". For instance, if you're heading upstairs, grab a wipe and clean the railing on your way up, or wash the dishes as you cook for a rapid method to cut kitchen cleaning times in half.'
You can also try the one-touch tidying rule to prevent items from making your home untidy, adds Muffetta Kreuger, cleaning expert and founder of Muffetta's Domestic Assistants:
'Adopt a simple rule to handle items efficiently. Whenever you come across an item that's out of place, deal with it immediately and place it where it belongs. This prevents clutter from building up and reduces the time needed for a deep clean later.'
Muffetta Krueger is a cleaning expert and founder of Muffetta's Domestic Assistants with over 16 years of operational management experience in the service industry. Muffetta's Domestic Assistants provides housekeepers, house cleaners and maids, and is based in New York.
2. Set up a nightly reset routine
Sometimes it only takes 20 minutes to get the most important tasks done. If you want to avoid eating away at your downtime, consider setting up a few moments at the end of each day for a nightly closing shift routine to help wind down for bed, says Hanna Rizza Ibo, cleaning expert at FreshSpace Cleaning:
'Develop a list of tasks that need to be completed as part of your nightly reset. It could be washing dishes or loading the dishwasher with any remaining dishes, wiping down kitchen countertops and surfaces, putting away any items that have been used during the evening, such as remote controls, books, or games, emptying trash cans, tidying up shoes and jackets in the entryway, or setting out items you'll need the next day such as key, bags, or lunch.'
3. Use multipurpose products to cover large areas at once
Although some household cleaning tasks require dedicated cleaners, many tasks can be knocked off of your list using one staple multi-purpose product, making cleaning far quicker and less tedious, cleaning pro Tanu Grewal assures us.
'If you have one solution you can use to spray the entire bathroom vs. individual tile cleaner, toilet cleaner, mirror cleaner, etc. it will save you so much time and energy,' she says.
Having fewer cleaning products also helps you to organize cleaning supplies more simply, making it quicker and easier to find what you need.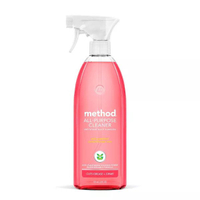 Method Pink Grapefruit All Purpose Surface Spray | $4.29 at Target
I love this all-purpose spray for its fruity scent and the fact it doesn't make surfaces sticky after cleaning. It works wonders both around the home and in the kitchen.
4. Prioritize high-traffic areas
When you are short on time, you should always prioritize high-traffic areas to catch the most common dirt spots for a hygienic home, Muffetta Kreuger, a cleaning expert, suggests.
'This includes cleaning the living room, cleaning the kitchen, and cleaning the bathroom,' she says. 'Tidying up and giving these areas a quick clean can make a significant difference in the overall appearance of your home.'
5. Delegate tasks to others
When you live with others, household mess, and dirt is everyone's responsibility, and it is important to designate tasks and encourage the family to declutter and clean if you do not want to be overwhelmed, says Karina Toner, cleaning expert and operations manager at Spekless Cleaning.
'If you share your living space with others, consider dividing cleaning responsibilities. Create a list of daily or weekly tasks and distribute them among family members or housemates.'
Karina is the Operations Manager at Spekless Cleaning, a trusted maid service based in Washington D.C. The team has over five years of experience providing top-quality cleaning services for both residential and commercial clients. Karina oversees every aspect of the business, ensuring that every client gets the same top-notch service and a spotless clean every time.
FAQs
What happens if you don't clean your house regularly?
If you do not stay on top of cleaning your house, you will notice allergies flaring up more frequently, and you may become ill more often. An unclean house is a health hazard that should be avoided whenever possible, with frequent cleaning, no matter how quick, better than nothing at all.
How do I know if my house is clean enough?
You will know if your home is clean enough if you look around and see no unnecessary clutter that causes stress, surfaces are clean when you wipe your fingers along them, your feet don't get covered in debris when you walk barefoot, and there are no strange odors around your home. A sign of a truly clean home may also be that you do not notice any allergy symptoms, too.
---
If you are too busy and spending even 15 minutes a day cleaning your home is too much, consider asking for professional help, says Karina Toner, a cleaning expert. 'At times, calling in professionals for deep cleaning can be the most efficient solution,' she explains.
'A cleaning service can swiftly refresh your home without judgment, making it easier to maintain in between visits – even if they only come once to help with a big reset allowing you to maintain the space from there.'
Sign up to the Homes & Gardens newsletter
Decor Ideas. Project Inspiration. Expert Advice. Delivered to your inbox.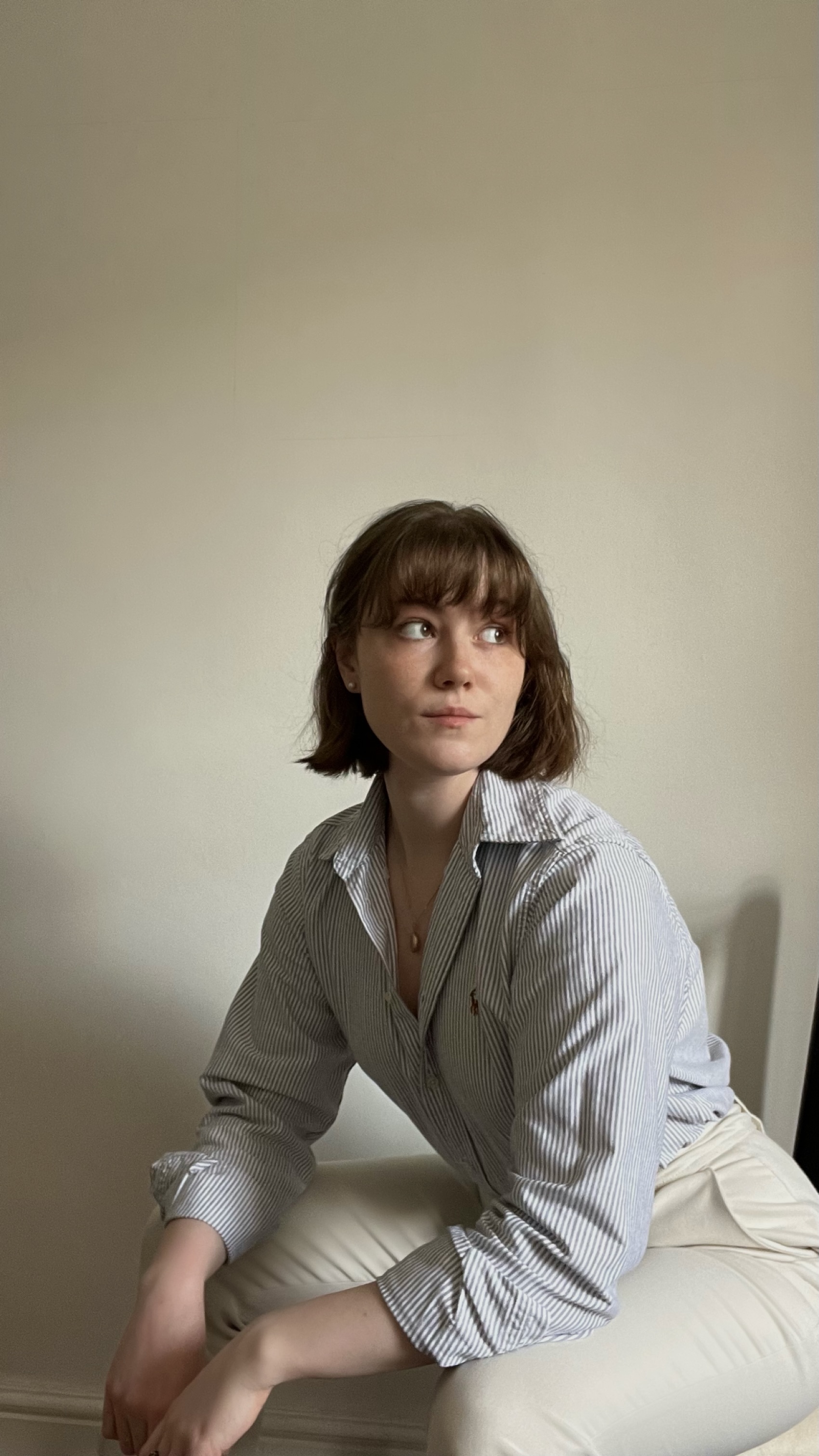 Chiana has been at Homes & Gardens for a year, having started her journey in interior journalism as part of the graduate program. She spends most of her time producing content for the Solved section of the website, helping readers get the most out of their homes through clever decluttering, cleaning, and tidying tips – many of which she tests and reviews herself in her home in Lancaster to ensure they will consistently deliver for her readers and dabbles in the latest design trends. She also has a first-class degree in Literature from Lancaster University.