These 10 rapid methods cut kitchen cleaning times in half
Keeping a clean kitchen has never been so smooth – or simple!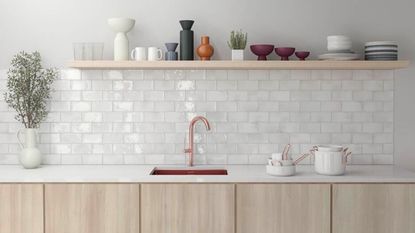 (Image credit: Craven Dunnill Jackfield)
Looking for speedy kitchen tips that professionals swear by?
While cleaning a kitchen needs to be done properly to keep good food hygiene, there are some super speedy kitchen cleaning tips that expert cleaners use to help make this room less of a burden.
Here, they share their top tips for cutting kitchen cleaning times in half for speedy and seriously satisfying results.
Speedy kitchen cleaning tips
Although some time should be taken to ensure your kitchen is hygienic, there are some tasks that you can simply blitz through. This is what professional cleaners recommend.
1. Start by creating an oven cleaner that cuts out scrubbing
Cleaning an oven is often the most time-consuming task when tackling a kitchen, but it needs to be done both for great-tasting food and to prevent household fires. The best way to cut cleaning time in half is to create a tough cleaning paste that can sit and fight grease as you work on other areas of the kitchen, explains Karina Tona, cleaning expert at Spekless Cleaning.
To do this, combine water and baking soda until it forms a thick, spreadable paste that is not too runny, and spread it over the inside of your oven, she recommends. You should leave it to sit for at least 30 minutes, adding some white vinegar to the mix if you want a deeper clean.
Although adding a long waiting time may not sound like it will help speed up your cleaning, this princess cuts back on scrubbing, allowing the paste to sit while you get on with cleaning everywhere else, she says, returning to the oven to finish up.
2. Set your dishwasher to run with vinegar
After you have applied the cleaning paste to your oven, you can set up your dishwasher to run a cleaning cycle in the background, too. The quickest way to clean your dishwasher is to empty the dishwasher of dishes and place a cup of white vinegar, such as Aunt Fannie's Cleaning Vinegar from Amazon on the top rack and run the machine on a hot water cycle. 'This will help remove any built-up grime and leave your dishwasher sparkling clean in no time,' says Karina Tona, a cleaning expert.
For a deeper clean, cleaning expert and founder of Sparkling Penny Penny Nicholas recommends 'removing and cleaning the filter by hand in the kitchen sink and sprinkling baking soda on the bottom of the dishwasher' before running the cycle.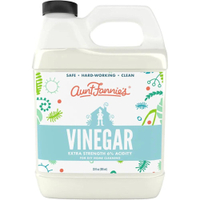 6% Distilled White Cleaning Vinegar | $11.99 at Amazon
This specially formulated white vinegar with cleaning strength at 6% acidity lifts grime and breaks down grease, mineral deposits, limescale, and built-up film for a clean space with no residue left behind and no rinsing required.
Penny Nicholas is the professional cleaner behind cleaning blog Sparkling Penny. She aims to be a a go-to source for all things cleaning around the home after learning top cleaning tricks and hacks running her own holiday cottage for over ten years.
3. Wipe over your refrigerator in between deep cleans
It is rare that we will need to deep clean a refrigerator unless we have left something to rot or have spilled something over the shelves. The chances are we only need a quick wipe down of shelves to remove sticky marks and deodorize, cleaning expert Karina Toner points out.
Instead of a full deep clean, use a damp microfiber cloth to quickly wipe down the shelves and walls of the refrigerator, she suggests.
To make the process even quicker, you don't even have to take items out (unless your fridge is really full). Instead, 'set items to one side of the refrigerator to ensure you can cover all surfaces quickly & repeat for the other side of the fridge,' Karina says. Just make sure to dispose of any expired or spoiled food to keep your refrigerator fresh and clean. This helps prevent the need for frequent deep cleaning and makes the process faster in the long run.
4. Make a microwave shine with lemons
Given that they are relatively small, cleaning a microwave doesn't often take much time anyway. However, if you have left long periods between cleaning, or had something explode and coat the microwave's ceiling, then lemon juice could be the best bet for breaking down grease, says Penny Nicholas, cleaning expert.
'Cook a small bowl of water and lemon juice (fresh or bottled) in your microwave for two-and-a-half minutes,' she recommends. 'When you open the door, it will be nice and steamy inside. Food spatters will be softened and should then wipe away easily – it will also smell fantastic.'
5. Keep an organized system to prevent clutter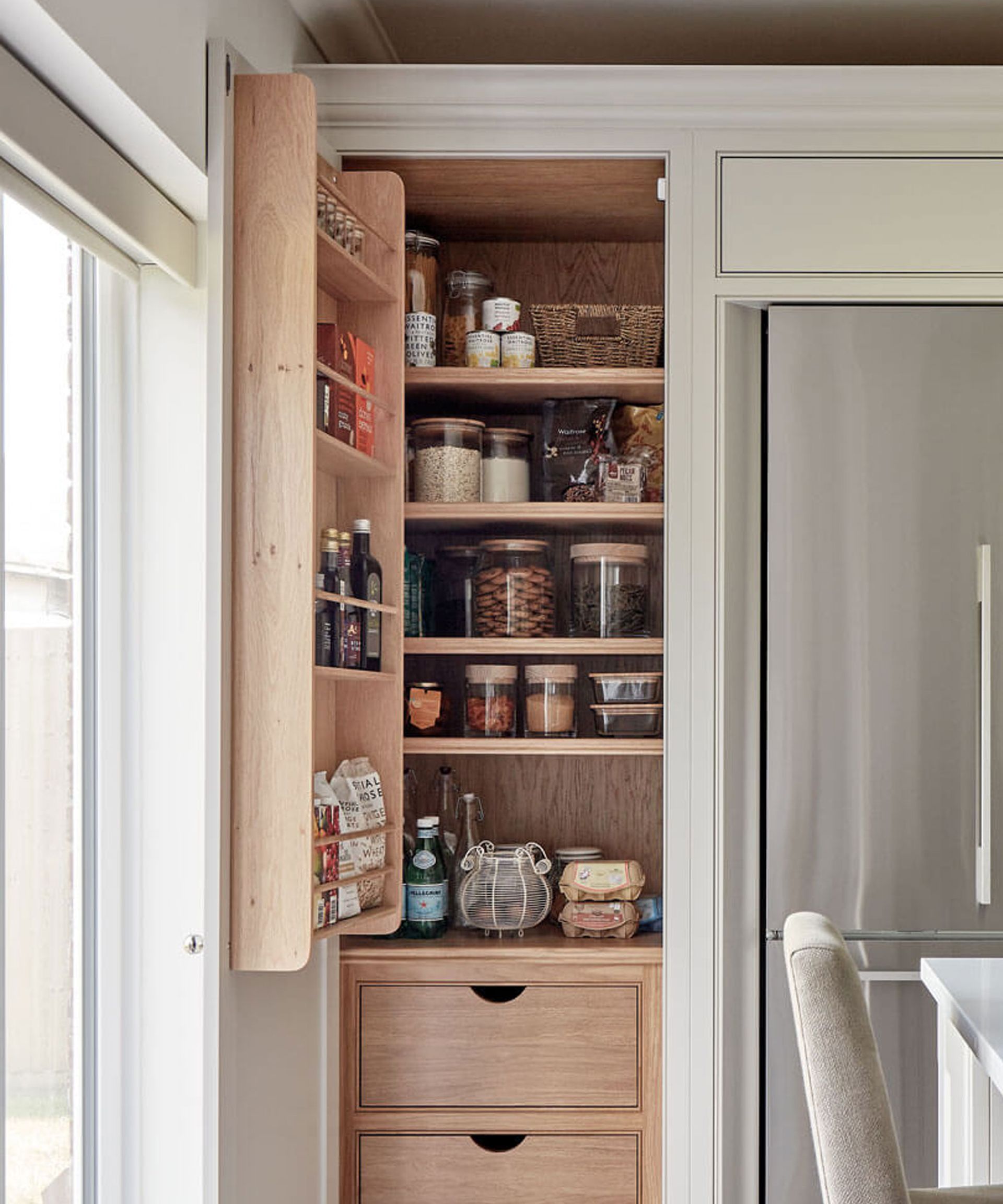 Once you have dedicated time to organizing a kitchen then it should stay clear of clutter – even when you have been cooking a big meal. Sticking to this kitchen organizing system and ensuring everything goes back into its rightful places will not only make it easier to keep clean but ensure you have a consistently beautiful kitchen too, advises the cleaning experts at KK Cleaners.
Decluttering your countertops from time to time will make quickly wiping surfaces with an anti-bacterial take no time at all. Below, we have rounded up some of the best kitchen organizers professionals always buy for a streamlined kitchen:
Linus 9" Divided Turntable Clear
The durable and sectioned design is perfect for keeping bottles, packets or spice jars neat, orderly and easily accessible
Brilliance 4 Container Food Storage Set
These highly-rated containers from Rubbermaid are an extremely functional pick with airtight seals.
6. Clean as you cook throughout the week
You have likely guessed it, but prevention is better than any cure. This is especially true for cleaning kitchen grease. Allowing this sticky substance to build up and become baked on in the heat of your kitchen only prolongs your cleaning times, so tackling them before they set is essential to saving time.
To do this, it helps to have a few tips in place to make cleaning as you cook simple mid-week. For instance, cleaning expert Penny Nicholas recommends always keeping a spray bottle of vinegar and water and a microfiber cloth handy for quick cleanups, using a cutting board to avoid scratches and stains on countertops, and using a splatter screen to avoid grease stains on your stove and countertops.
It may also be a good idea to keep a good cordless vacuum nearby for quick cleanups, she adds.
7. Use a smart cleaner for kitchen sinks
We recently tried three cleaning methods for stainless steel sinks and discovered that The Pink Stuff was by far the best way to clean a kitchen sink. Not only did it help to break down hard water stains and dried food, but it made the sink shine with minimal scrubbing and protected it from future water stains all in one go, saving time on cleaning in the future.
What's more, finding smart multi-purpose products like these will help reduce how many times you have to go digging through your cleansing cabinet to change products, making cleaning quicker in general.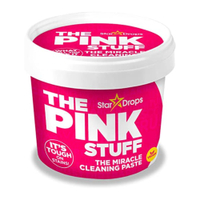 All Purpose Cleaning Paste | $5.97 at Amazon
The Pink Stuff paste made cleaning my sink easier and saves time and space. It also lasts much longer than any other liquid detergent.
8. Use the right tools for the job
That being said, it is a good idea to always use the right tools for any cleaning job to keep them effective and efficient, says Jeffrey Scott, a kitchen advisor at My Chefs Cookware. For instance, in a space like a kitchen where you are likely to be dealing with small crumbs and food particles, a microfiber cloth is perfect for picking up the bits without dropping them onto the floor or spreading them around the counter, he says.
Even better, they are some of the easiest cleaning products to find, with huge microfiber multipacks available at Amazon.
9. Stay on top of doing dishes
If you do not have a dishwasher or are only using a small number of kitchen utensils, then staying on top of washing dishes as you cook is a great way to prevent kitchen doom piles from forming around your sink.
'Keep a bowl of warm soapy water handy that you can soak dirty pots in as soon as you are finished with them,' suggests Penny Nicholas, cleaning expert. 'When you come to wash them later, it will be much easier and quicker to get them clean. Otherwise, rinse off lightly soiled utensils right away before you have the chance to put them down and let them pile up.'
10. Use a steam cleaner to avoid scrubbing grout and tiles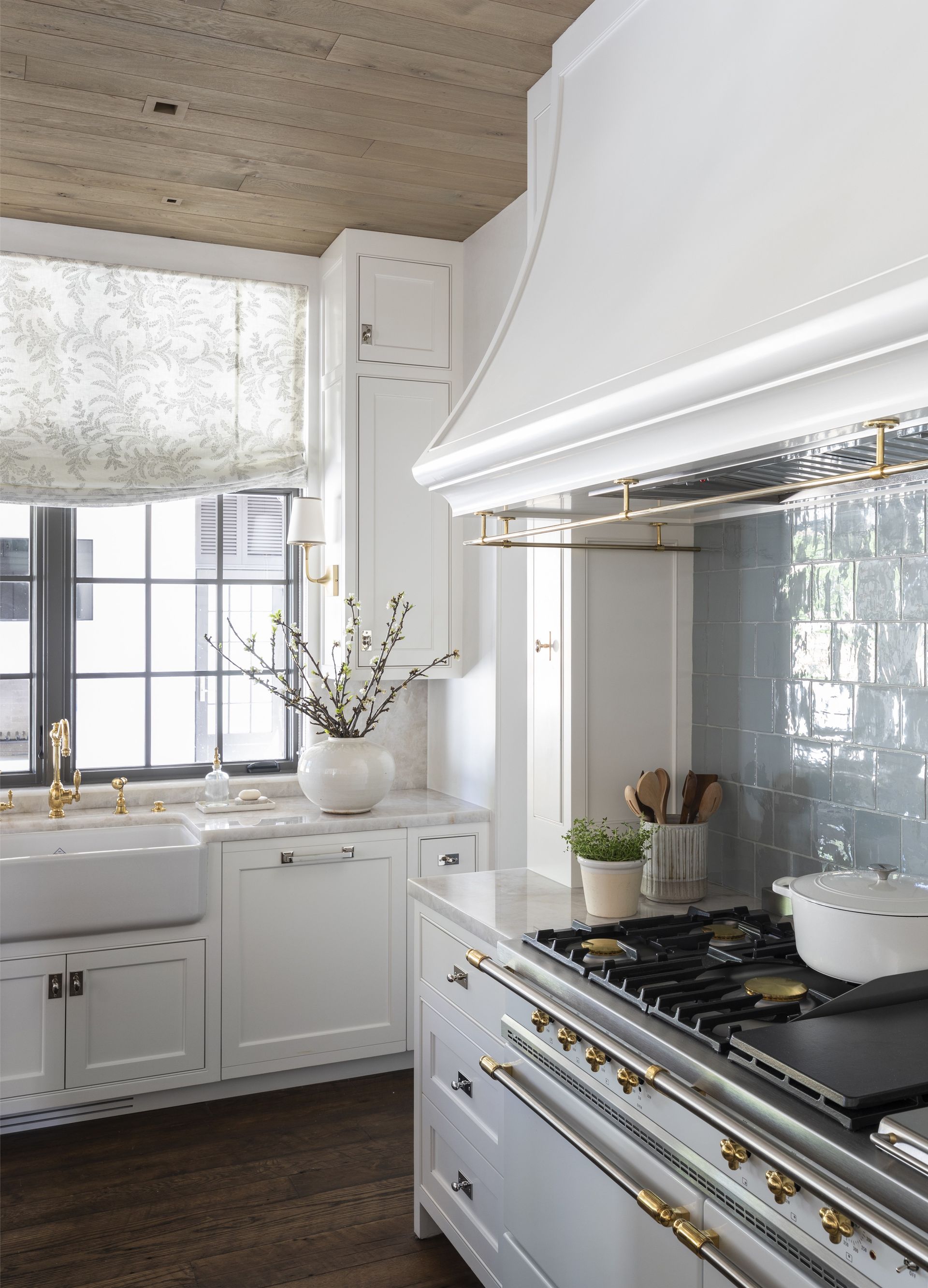 You may have heard of using a steam cleaner to tackle cleaning upholstery, but have you tried it when cleaning grout? Matthew Baratta, a cleaning expert at Daimer Industries, a cleaning equipment company suggests that it is perfect for freshening up tiles and grout in kitchens and bathrooms without the need to scrub. Additionally, utilizing a vapor steam cleaner is super efficient in disinfecting large areas efficiently,' he adds
'A steam cleaner can be used on various surfaces and provides high-temperature and high-pressure cleaning mechanisms that make the most impact on killing bacteria. It requires little effort and is more effective at fighting tacked-on grout while being more eco-friendly than harsh chemicals in most cleaners.
'You can also attach a towel to the end of your steam cleaner to quickly turn it into a steam mop to sanitize your hard floors,' he suggests.
FAQs
How long should it take me to clean my kitchen?
How long it takes you to clean a kitchen will depend on how dirty your kitchen is, and how large your kitchen is. On average, if you are cleaning your kitchen but not deep cleaning your oven and the tops of your cabinets, you should spend around half an hour cleaning your kitchen. This will allow you to thoroughly declutter and disinfect your counters, clean your fridge, and scrub your sink.
How do you cut down on cleaning?
A great way to cut down on cleaning entirely is to make a habit of cleaning up as you go. If you build cleaning into activities, such as washing up as your dinner cooks, drying the shower doors after showering to stop watermarks, or immediately wiping down the coffee table when you collect your cups to return to the kitchen, it feels like less of a chore and more of a tiny extra step in your routine.
This way, when you do have to clean your home, you are only doing the bigger things like vacuuming or deep cleaning your bathroom and it will take far less time.
---
These super speedy cleaning tips for kitchens will help to make the process both quicker and easier. Although it may take a few tries to get into a good routine, these professional methods are perfect for ensuring you have both a clean space and a chance to relax.
Sign up to the Homes & Gardens newsletter
Decor Ideas. Project Inspiration. Expert Advice. Delivered to your inbox.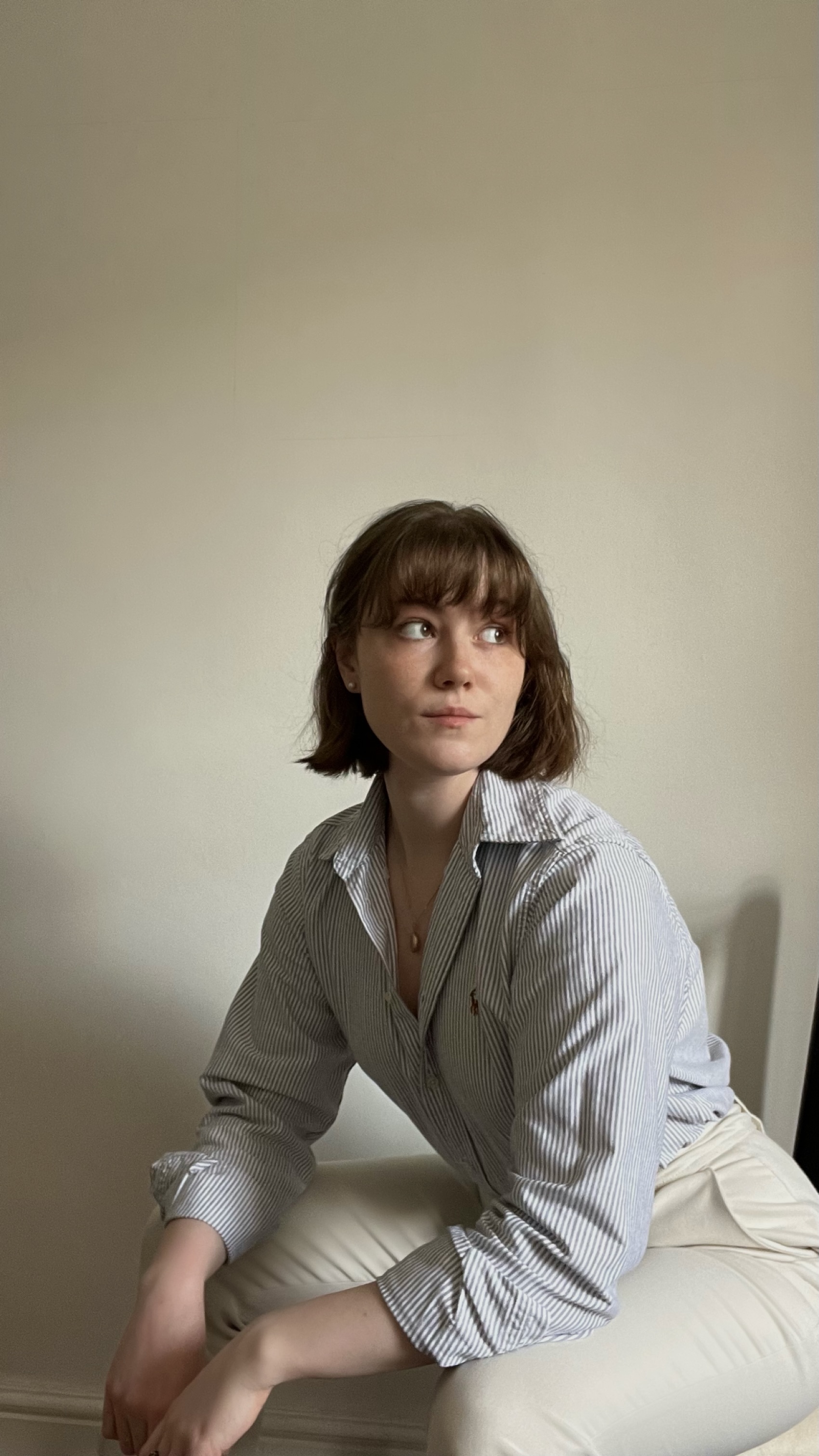 Chiana has been at Homes & Gardens for a year, having started her journey in interior journalism as part of the graduate program. She spends most of her time producing content for the Solved section of the website, helping readers get the most out of their homes through clever decluttering, cleaning, and tidying tips – many of which she tests and reviews herself in her home in Lancaster to ensure they will consistently deliver for her readers and dabbles in the latest design trends. She also has a first-class degree in Literature from Lancaster University.