Desk organizers – 9 convenient designs to brighten up your workday
These desk organizers are vital for styling your desk – and streamlining your work process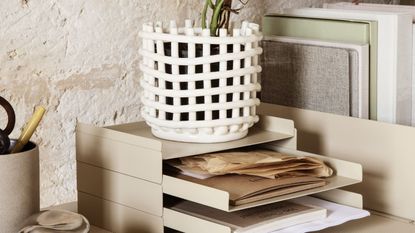 (Image credit: Farm Living)
Sign up to the Homes & Gardens newsletter
Decor Ideas. Project Inspiration. Expert Advice. Delivered to your inbox.
Thank you for signing up to Homes & Gardens. You will receive a verification email shortly.
There was a problem. Please refresh the page and try again.
Bring calm to your office with these excellent desk organizers, and never have to rustle through an unorganized stack of papers again. Workdays will be much smoother with the addition of these practical yet sophisticated systems, and you'll wonder how you ever lived without one.
Perfect for your home office or to significantly improve your place of work, these desk organizers are the ultimate solution against clutter, and can boost your productivity. The right desk organizer for you will depend on what it is exactly you need to store, which probably means zoning in on the items that you reach for almost every day. If you still like to write by hand, that means factoring in space for stationery, or if you prefer to do everything on your computer, then think about ways you can hide pesky cables and wires.
Finding a desk organizer that works for you will help to improve every aspect of your office, and mean that everything you need is a simple reach away. For more tips on perfecting your working space, head to our guide on organizing a desk.
---
9 desk organizers for a sleek and tidy office
You can trust Homes & Gardens. Our expert reviewers spend hours testing and comparing the latest products, helping you choose the best for you. Find out more about how we test.
1. This desk organizer with drawers is the key to a tidy office
Key West Desktop Organizer
Drawers are at the top of the agenda for many looking for the ultimate desk organizer, and this computer perch offers spacious storage within drawers without disrupting the careful design of your office. Cleverly, there's also a felt layer attached to the bottom of these drawers to prevent any damage.
2. This stylish desk organizer tray is a must-have for any office
Muuto Arrange Desktop Organizer
A desk tray is the simplest way to transform your office, and this pick is modern, stylish, and perfect for everyday use. Minimalist and crafted from recycled materials, this tray can also be stacked or used separately, making it super versatile.
3. A wood desk organizer will suit any retro office look
Create a rustic look instantly with this wood organizer, which has separate compartments for stationery, paper and more. Simply made with teak wood and with a natural grain, this is is a classic piece to add to your office.
4. A desk organizer for pens for anyone who likes putting pen to paper
Every desk needs a spot for pens, pencils and other assorted smaller stationery, and this duo cup set provides just the place for your things. Made from leather and the perfect size to perch next to your main organizer, this is an added extra you need to really streamline your writing process.
5. Acrylic desk storage allows you to organize every element of your storage
Acrylic Bloc Collection Desk Storage
Made from thick acrylic and helpfully stackable and interchangeable, you won't find a desk organizer as clean and tidy as this. The clear design means that you can keep on top of exactly what's inside those drawers, and add a touch of modern chic to your office.
6. A leather desk organizer will never go out of style
Leather Saddle Desk Organizer
Crafted from leather and with ample space for documents, letters, and more, this organizer allows you to display everything you need at the same time as organizing it.
7. A desk organizer for your devices allows you to beat the mess of cables
Oyobox Tech Organizer Tray
This wooden box is the ultimate tool for keeping your devices stored neatly as you work. It's great for anyone who has a separate work phone they need to keep handy whilst they type away all day. Ideal for tidying away wires, it can hold and charge six devices at once.
8. This hanging desk organizer and calendar will help you keep focused
Acrylic Wall Calendar Desk Set
This hanging desk organizer allows you to maximize space in your office, plus it's a handy reminder for what you have coming up in the week thanks to its integrated calendar element. Keep your must-have possessions right by the door, so you can grab them on the way out too.
10. This metal desk organizer has so much space - and is easy to keep clean
Ferm Living 2 x 2 Organizer
Sturdy and built to last, this organizer won't let you down when it comes to arranging all of your desk essentials. Either kept as separate trays or slotted into a drawer formation, everything you need can be kept in one place with this pick.
---
Browse more desk organizers...
Organizing your office is essential for getting your work done in a relaxed setting. If you haven't quite laid eyes on your organizer of dreams yet, then there are plenty of excellent retailers with high-end picks to keep you on the right track. These are our favorite places to shop for desk organizers with a touch of luxury.
Sign up to the Homes & Gardens newsletter
Decor Ideas. Project Inspiration. Expert Advice. Delivered to your inbox.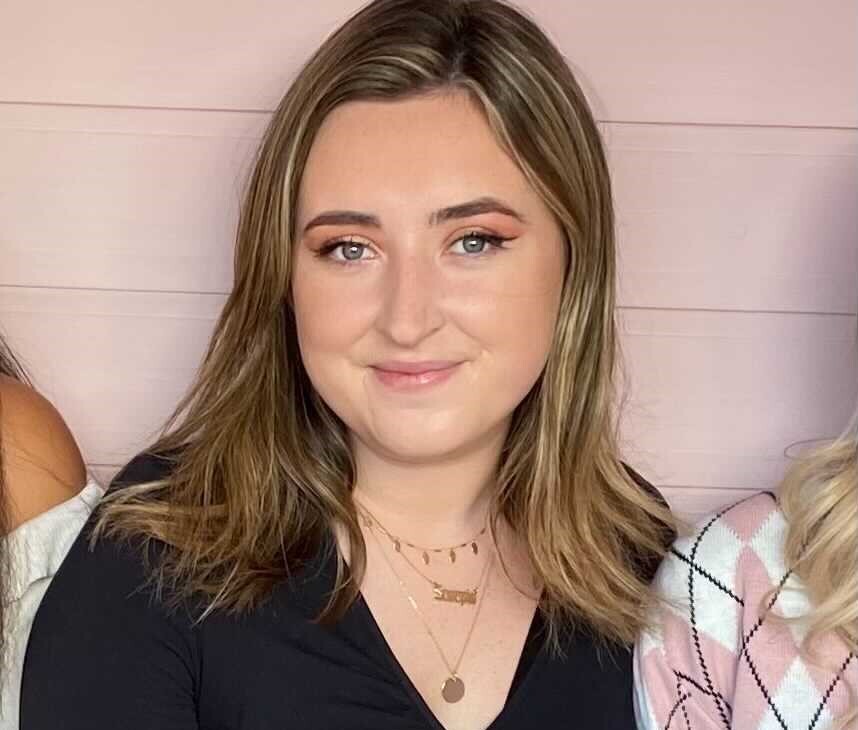 Molly is the Ecommerce Writer for Homes & Gardens and spends her time searching the internet for the next best thing for your home, with a focus on shopping edits and buying guides. Before joining Homes & Gardens, Molly graduated from the University of Exeter with a degree in English Literature, with previous internships undertaken at The Economist in her summer breaks.