Our 5 favorite celebrity homes designed by Martyn Lawrence Bullard – one of the world's best interior designers
Homes & Gardens chose our top designs from one of the world's best interior designers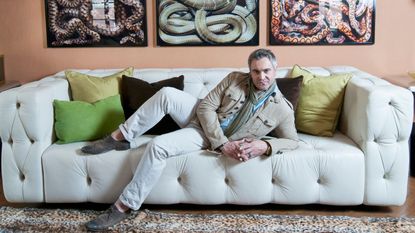 (Image credit: Getty Images)
Sign up to the Homes & Gardens newsletter
Decor Ideas. Project Inspiration. Expert Advice. Delivered to your inbox.
Thank you for signing up to Homes & Gardens. You will receive a verification email shortly.
There was a problem. Please refresh the page and try again.
Martyn Lawrence Bullard is one of the world's top 100 interior designers. He has starred in home-improvement shows including Million Dollar Decorators and Hollywood Me, and featured in design programs spanning over 65 countries. Martyn has designed homes for A-listers across Hollywood and the world. When we are looking for home decor ideas, Martyn's Instagram is one of the first places we go.
In honor of the announcement of Martyn's new book Star Style: Interiors of Martyn Bullard, we took a trip down memory lane to select some of our all-time favorite projects from the Los Angeles-based designer. See them all below.
1. Winnie Harlow's relaxing haven
Winnie Harlow's dreamy LA home perfectly exemplifies Martyn Lawrence Bullard's glamorous but controlled style. Many rooms are monochromatic, showcasing the designer's skill in creating contrast with texture and proportions.
He describes the space as a 'sanctuary of beauty and calm' and 'the place the globe-trotting supermodel can totally relax, revive and rejuvenate.' The space certainly lives up to this statement.
Click the link to see more of Winnie Harlow's sophisticated Los Angeles home.
2. Cher's globally inspired estate
In contrast to Winnie's more minimalist home, Martyn's design in Cher's home is alive with color, pattern, texture, and styles mixed artfully. The contrast demonstrates the versatility of the talented designer.
Cher's exotic home reads like a world tour. Each room is full of eclectic furniture, textiles, and art sourced from North Africa, Asia, Europe, and the Middle East. Martyn carefully contrasts antique and modern elements in each room, resulting in a visually appealing and exciting space. Cher's home looks cozy and chock full of personality.
3. Kylie Jenner's Barbie-core retreat
Again, Kylie's home illustrates Martyn's unique ability to seamlessly capture the personality of each of his clients in their space.
Kylie Jenner's LA dining room is incredibly pink and modern. Clean lines, contemporary art, and pink leather rule the space. In fact, Martyn custom upholstered each chair in pink leather perfectly matching one of Kylie's lip products. It is this kind of attention to detail and the personality of clients that takes his interiors from good design to great design.
4. Ellen Pompeo's mid-century modern oasis
Ellen Pompeo's home is an example of how Martyn Lawrence Bullard effortlessly mixes more organic and modern design. The black and white stone wall that wraps around Ellen Pompeo's living room provides a dramatic background against which all of her furniture appears extra luxe. Bright books and vases in the built-in shelves endow the space with a stylish maximalism.
5. RuPaul Charles' maximalist mansion
Only Martyn Lawrence Bullard could design a home fit for the 'Queen of Drag,' and like everything, he has pulled this project off with incredible success. It's impossible to look at RuPaul's entryway without smiling. The entire home is full of bright colors like pink and red, glamorous details like marble and gold, and fun additions like disco balls as lighting.
---
If you can't get enough of Martyn Bullard's stylish designs, pre-order his new book below.
Sign up to the Homes & Gardens newsletter
Decor Ideas. Project Inspiration. Expert Advice. Delivered to your inbox.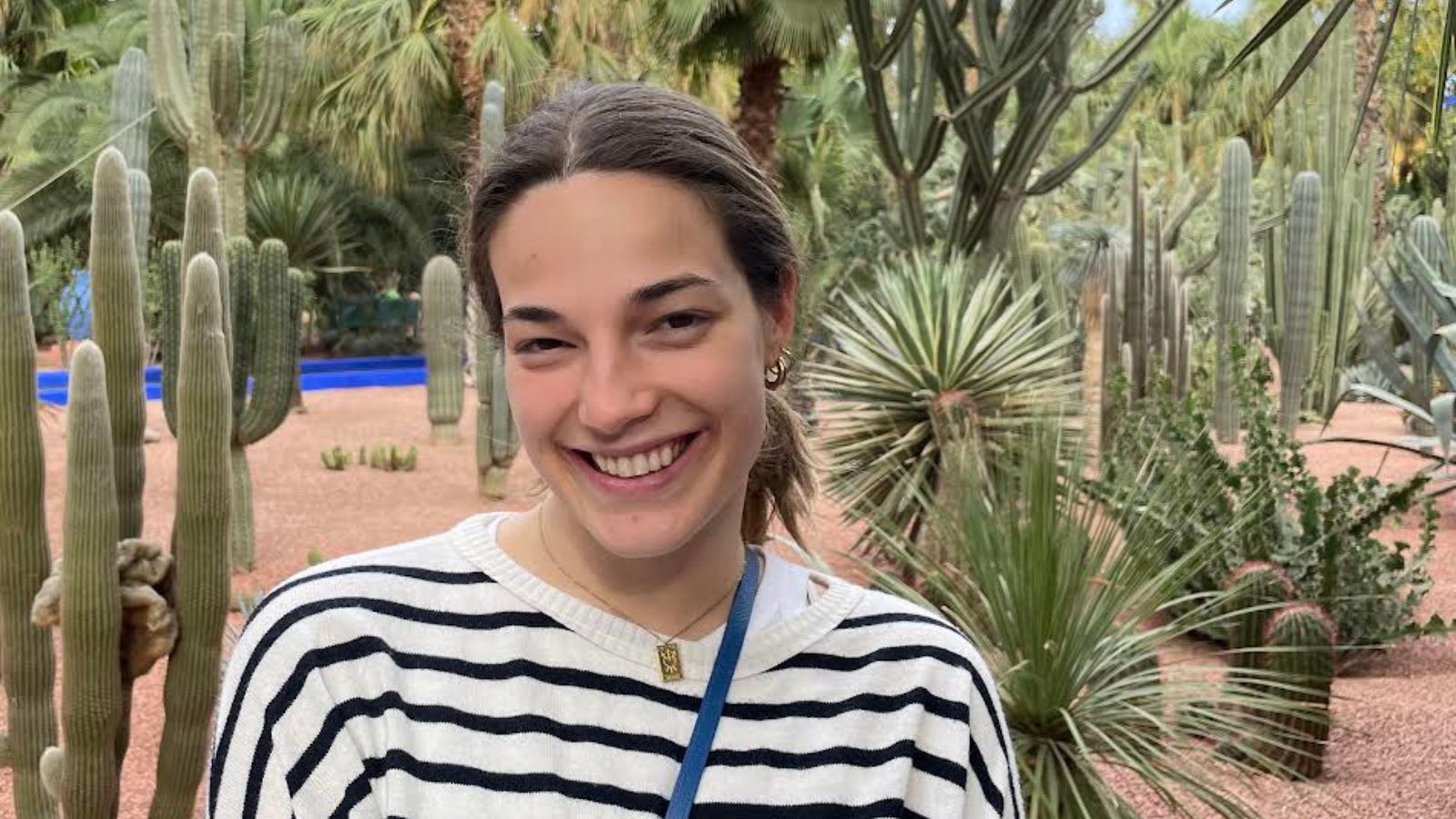 I am a London-based News Writer at Homes & Gardens. My interests lie at the intersection of design and popular culture with a particular focus on trends and celebrity homes. Before joining Future, I worked as a Content Writer and Communications Lead for Fig Linens and Home, a luxury linens and home interiors brand based in Fairfield County, CT. I have a BA in Creative Writing from Sarah Lawrence College in New York and an MSc from the Oxford University Department of Anthropology.