How to design an entertaining garden – expert ways to switch up your space
Find out how to design an entertaining garden for outdoor celebrations and the best get-togethers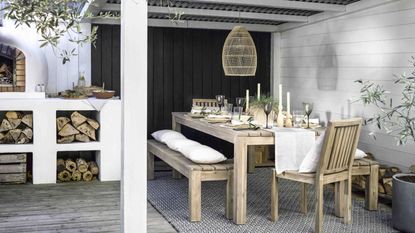 (Image credit: Garden Trading)
Wondering how to plan an entertaining garden ready for spending time in the yard with friends and family?
The best entertaining garden ideas zone the backyard with features such as a seating area for lounging, a dining space for alfresco eating and a focal point such as a fire pit or outdoor fireplace to gather around for chilled-out evenings.
Think about all the elements you'd like to include in order to plan a garden that's perfect for the entertaining you enjoy, as well as practicalities such as lighting, heat, shade and shelter, and use this expert advice to design your space.
How to design an entertaining garden
An entertaining garden will draw on your outdoor living room ideas and your outdoor dining ideas then all you have to think about is styling the different spaces you've created to add comfort plus the decorative finishing touches you'll want on special occasions. Use this expert advice to plan.
Create an intimate dining space
A dining area is a must-have in an entertaining garden, and should be a distinct part of the space. You might even want to adopt the contemporary trend with a covered version.
If so, contrast the geometric lines of a pergola with soft and naturalistic planting featuring grasses and perennial plants landscaped around it, so it feels integral to the yard rather than an obvious add-on. This will make dining in the space feel rather magical.
'This garden was inspired by an amalgamation of the Norwegian words for free, air and life (Friluftsliv), which translates to "open air living", explains the garden's designer Will Williams, who is a big fan of Scandi design. 'It highlights the value of spending time outdoors with friends and family.'
The beautiful pergola for alfresco dining is handcrafted from the hardwood iroko. It's surrounded by an abundance of colorful and textural planting. A neutral color palette predominates in the planting and there are pops of color throughout such as the dark red Helenium 'Moerheim Beauty', resulting in a very contemporary look.
Plan a stylish seating area
The outdoor seating area planned into a garden for entertaining should strike a stylish note. It's easy to do if you add distinctive accessories and transfer your interior style outside creating a seamless connection between the yard and your home.
If you love all things Georgian – Bridgerton fan, maybe – take the look out into the garden with a Regency sash window that's been turned into a mirror and pair it with some ornate country-house style stone urns from the era.
A large ornamental mirror has plenty of practical uses, too, as it will throw light around and make a space feel bigger, as well as creating a party ambience with shimmering reflections when you light the candles at dusk.
Decorating your garden with some bold features like this will lift lackluster patios and transform dull spaces, adding an interesting focal point that makes it feel special. Adding a touch of whimsy with ornaments adds another indoor-outdoor link for your guests to enjoy when they drift outside.
Use a pergola as a destination
Pergolas have so many uses when you're entertaining in the yard especially when it comes to upgrading your space. Create a 'bespoke' zone by positioning a pergola away from your house and turning it into a place to which you and your guests can retreat.
Style it up for serving cocktails as the sun goes down or as a place to chill on sofas after lazy alfresco lunches. However you decide to use it, a pergola lets you extend your space for socializing in style.
If you're going for a contemporary feel pergolas can be left unplanted and the starkly delineated structure will add an architectural element to your garden.
Alternatively, transform summer evenings with the heavenly scent of jasmine by letting this climbing white flower scramble over a pergola so that you and your guests can enjoy wafts of fragrance.
Plan a design that reveals itself slowly
Even the smallest garden can be zoned and divided into useful entertaining spaces. This can make the backyard feel bigger and create areas that invite exploration and surprise as your guests wander outside.
'Zoning and dividing gardens is a useful technique to draw the eye and the visitor into the space,' says the designer of the garden here, Tom Massey. 'Often everything is pushed out to the boundaries leaving a void in the middle, usually a large expanse of lawn. This means the whole space is revealed immediately, leaving no reason to wander or explore.'
The most successful yards reveal their details with exploration and invite you on a journey of discovery.
Plan for evening atmosphere
That all-important ambience at dusk with a fire pit or log-burning brazier makes evening celebrations special. They have the advantage of being easy to move, and can be quickly repositioned according to your entertaining requirements.
'A classic fire pit is a simple style that invites everyone to gather round like moths to a flame,' says stylist Sara Bird, author of new book Gardens for the Soul. 'Fire pits engage and delight, and are a joy to be around. An inviting place to gather when socializing, fire pits offer warmth and light on cool evenings. Their small size means they can be moved wherever they're needed, too.'
Add a collection of candles in lanterns or hurricane lights as part of the outdoor lighting ideas – it creates a particular type of ambience that's hard to beat. They throw out a soft glow and look great grouped together to make a feature, adding atmosphere to a seating area.
If it's windy, make sure your candles are covered or try flameless battery-operated styles that offer an authentic glow without all the fuss of trying to get them to light with matches. Some come with timers that will switch on remotely as guests arrive.
How do I set up my backyard for entertaining?
To set up your backyard for entertaining there are a few key pointers to take into account. First, think about your own priorities and how you intend to use the space, whether that's for small get-togethers, larger scale parties or something in between. This will give you the starting point for your layout.
It's a good idea to use a mix of hard landscaping materials and planting pockets to create different zones for morning coffee, evening drinks, dining, lounging and socializing to help break up the space.
Next you need to think about practicalities like heating, lighting, sound system, retractable roofs to deal with various weather scenarios and screening to create intimate spaces.
Pull these various elements together and you will have created the perfect space for outdoor entertaining.
How do you build an outdoor entertaining area?
To build an outdoor entertaining area, begin with a flat level surface like a patio or deck. Size it to the furniture that will be required: a dining table and chairs for a certain number of people, outdoor sofas and armchairs, a grill or outdoor kitchen, a bar and seating, for example.
Provide shade with space for a patio umbrella, or a structure such as a pergola to enable maximum use of the space.
Don't forget the elements that will blend the entertaining area with the rest of the yard. That might be containers for flowers or foliage around its margins, or a planted-up border plus climbing plants for a pergola.
Sign up to the Homes & Gardens newsletter
Decor Ideas. Project Inspiration. Expert Advice. Delivered to your inbox.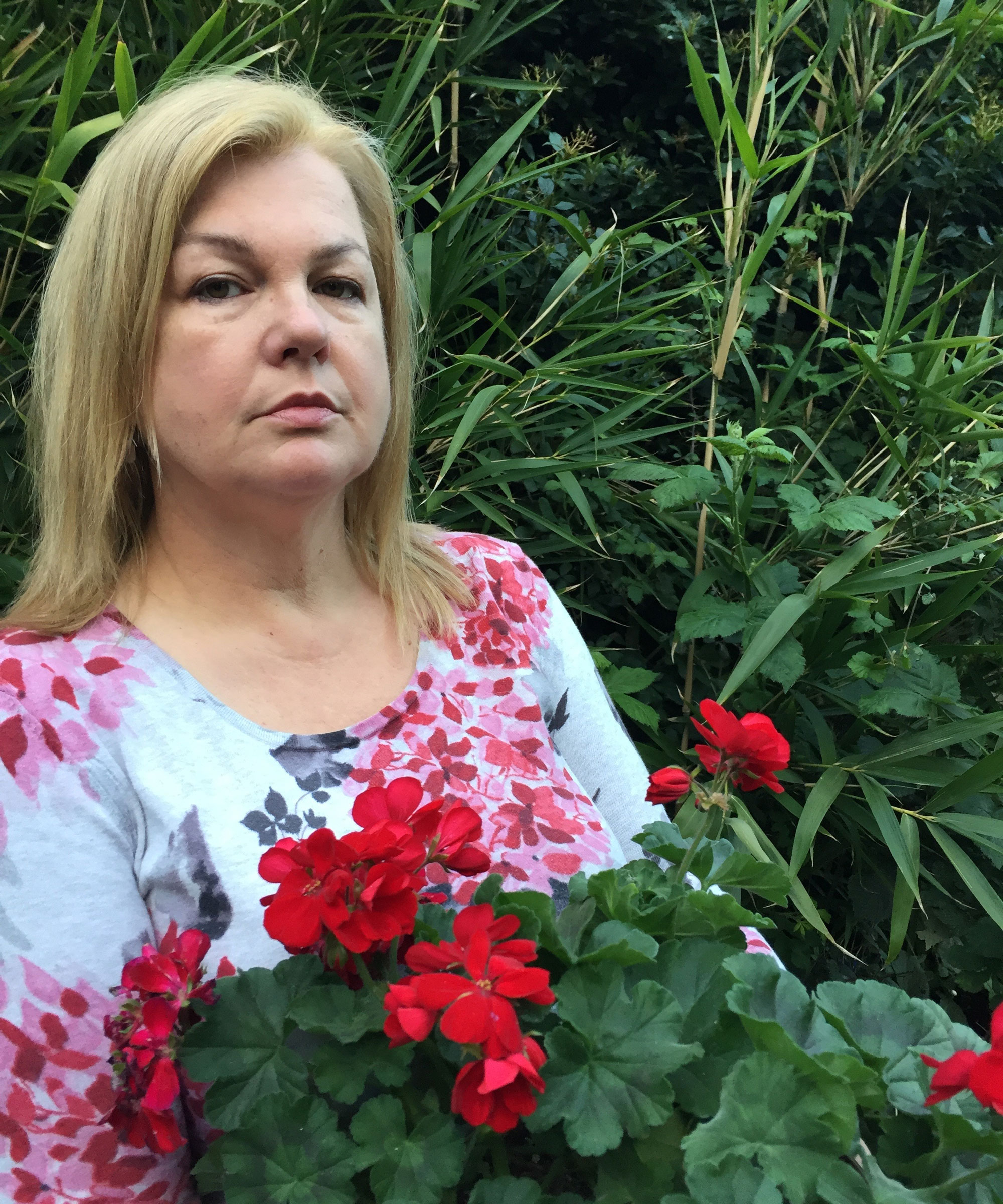 Lifestyle journalist Sarah Wilson has been writing about flowers, plants, and garden design and trends since 2015. Having already studied introductory garden and landscape design as well as a course in floristry she is currently adding to her list of qualifications with an RHS Level 2 course in the Principles of Plant Growth and Development. In addition to homesandgardens.com and livingetc.com she's written for gardeningetc.com, Modern Gardens and Country Homes & Interiors magazines.