Outdoor birthday party ideas – 13 easy options for fun summer festivities
Summer's here, so take the birthday party outdoors for a fun and fuss-free celebration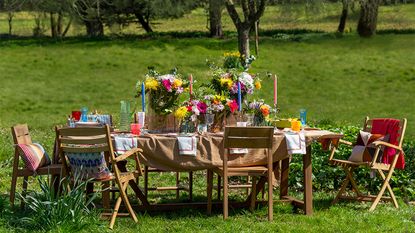 (Image credit: Amara)
One of the benefits of celebrating a birthday over the summer months is that it offers the chance to hold a party or family gathering outside in the garden. Outdoor birthday party ideas give the perfect opportunity to enjoy the warmer weather and host a large group of friends – and being out in the garden instead of inside the house takes the pressure off the host a little too.
Whether it's a children's birthday party or you're celebrating an adult's milestone occasion, hosting a party outdoors is a fabulous opportunity to decorate the garden and have fun putting together a party scheme or colourful theme, whether it's more formal garden party ideas, perhaps, or a more casual garden cook-out or barn dance gathering.
Outdoor birthday party ideas
Planning is key when it comes to outdoor birthday party ideas. Decide on any theme early on so that you can let your guests know what to expect when sending out invitations. It provides the opportunity to fill guests in on timings, what to wear (if there is a theme) and what to expert in terms of food, which is helpful if there are any dietary requirements.
But once you've picked a date and chosen a theme, organizing the details of your backyard ideas is the fun part, so take inspiration from our ideas, enjoy and let the festivities commence.
1. Pick the perfect spot
Before you set up table outdoors it's beneficial to work out the best spot first. You'll want to be positioned reasonably close to the house for easy access when bringing food and party pieces indoors and out, but far enough away not to crowd doors and entrance ways.
Spruce up the backyard in advance and make sure that access points, pathways and steps are clear and well-lit if the party is likely to go on after dark. Make sure that the ground is dry, if the party table is to be positioned on a lawn, so that table and chair legs won't sink or wobble.
'It might sound somewhat obvious but how much space you have available to entertain is something quite often overlooked,' says Mary Claire Boyd, Fair Director at Spirit of Summer Fair. 'Thinking about the space can help you to decide not only on the number of guests suitable but sometimes even the style of party.'
'If you have just a small patio or terrace, then perhaps evening cocktails and canapés might be easier to manage, keeping things, small, sophisticated, and intimate. However, if you're fortunate to have quite a large garden that can easily play host to a couple of trestle tables dressed in linen tablecloths, flowers and of course food and drink, then why not go with the more the merrier.'
2. Organize the table
Ensure that you have plenty of outdoor dining ideas to accommodate all your guests. Garden tables can do double duty as a buffet or party table, or consider investing in or renting a few long trestle tables if you are expecting a larger crowd. A handy standby option, trestle tables fold flat when not in use, so can always be stashed away out of season in a garage.
Throwing on a couple of freshly-laundered tablecloths is an easy way of brightening up a mismatched collection of outdoor tables and no-one will know what's underneath. Choose linens in bright, summery colors to match your garden party theme. A good tablecloth should fall at least 12in from the top of the table and no lower than 9in above the ground.
3. Ensure plenty of seats
Assess your outdoor seating to make sure that everyone has a seat. If your garden furniture doesn't stretch to a large number of guests, bringing out indoor chairs, stools and pouffes will supplement the numbers and can be cosied up with cushions and throws. Benches are always good for parties as they'll allow you to squeeze in a few extra guests, especially with little ones at children's parties.
Consider renting outdoor furniture if you're very low on seats or outdoor tables. Wooden folding chairs are fairly inexpensive to hire and rental companies will drop off and collect to save extra hassle on the day. Renting glasses, party tableware, chillers and grills is also an option to think about if you're short on supplies and equipment.
4. Pick a party theme
Choosing a pretty color palette or exotic party theme is the perfect way to co-ordinate an outdoor party scheme. It doesn't have to be overly elaborate, but having a couple of key colours that runs throughout your scheme will create a visual link that connect tableware and linens with floral arrangements and any outdoor garden decorations, such as bunting and balloons.
'A simple way to make a table look beautifully put together is to choose a colour scheme and choose your table decorations based on this,' says Jo Jeffery, Head of Brand Development at Talking Tables. 'Why not pick a beautiful location or trip abroad as inspiration?'
'We took colors of the Mediterranean as a starting point and decorated the table with bright flourishing flowers, tropical-print napkins and coloured candle holders. Then filled wooden bowls and platters with Greek cuisine and enjoyed lots of fresh aperol spritz served in boho-style pitchers.'
5. Make a fun party sign
Get into the party spirit by making fun outdoor decorations that will brighten up the garden and bring a smile to birthday party guests. Children will love this wooden sign post that directs guests to different activities and it can be easily adapted to include whatever fun and games you have planned for the afternoon's events.
Easy to make using old or reclaimed timber, you'll need one long sturdy piece of wood to start with, to act as the holding post. Then simply make pointer arrows from smaller pieces of wood, using a jigsaw or hand saw to cut points at one end of each piece. Once you've decided on your wording, paint on the letting using weatherproof garden paint. Finally, attach the arrows to the long post using a hammer and nails and firmly push the signpost into a sturdy tub or flower bed.
6. Opt for easy floral decorations
When it comes to outdoor party table decorations, keeping it simple is the way to go. Avoid anything too elaborate, fiddly and time-consuming to arrange and opt for easy displays that can be put together in minutes on the day to save yourself stress in the party run-up.
Flowers are a simple way of brightening up a party table and by choosing in-season blooms it can work out less-costly too. A collection of simple glass vases, jam jars, jugs or pitchers make perfect receptacles lined-up en masse along the length of a table. Pop a few single stems or plant cuttings in each, choosing blooms in complementary tones for a color happy and co-ordinated look.
7. Plan for all weathers
Rig-up a temporary outdoor awning that will provide guests with shade if the weather is particularly sunny. Make a temporary canopy using a length of colorful fabric to co-ordinate with your color theme and decorate with pretty ribbons or bright fabric bunting. Use tall tent poles to secure in place.
'The summer months, as wonderful as they are, can also be very unpredictable when it comes to the weather,' says Mary Claire Boyd. 'If you are fortunate to be hosting your garden party with clear blue skies and glorious sunshine, try to have a shady spot for guests to take respite from the afternoon heat when needed. A canopy or large parasol is not only a great spot for guests, but if positioned correctly can be ideal for keeping food and drink slightly sheltered from direct sunlight.'
8. Set up a buffet table
Organise a separate area away from the party table that can be set up with a food and drinks buffet so that guests can serve themselves. Serve fruity summer punches and drinks in clear pitchers or drinks dispensers to bring a pop of color to the table and so that guests can easily see what options are available. Stock up with a plentiful supply of glasses and have buckets of ice or coolers on hand to keep bottles nicely chilled.
9. Have fun decorating a birthday cake
Make the birthday cake the centerpiece of your table. Go for a layered sponge to give the cake extra height and serve on a colorful china cake stand to raise it above the rest of the party fare.
Make an easy birthday cake topper in colors that complement your table using a couple of wooden skewers and colored card. Simply cut out a row of flag pennants, fold onto a length of bright string and then secure to the wooden skewers.
10. Go big with balloons
It wouldn't be a birthday party without balloons, so try your hand at making a fun party decoration that would look fabulous positioned above a children's party table. Simply cluster an assortment of white balloons together, using a variety of sizes, and hang with rainbow colored paper streamers that will flutter with the breeze.
11. Make space for guests to relax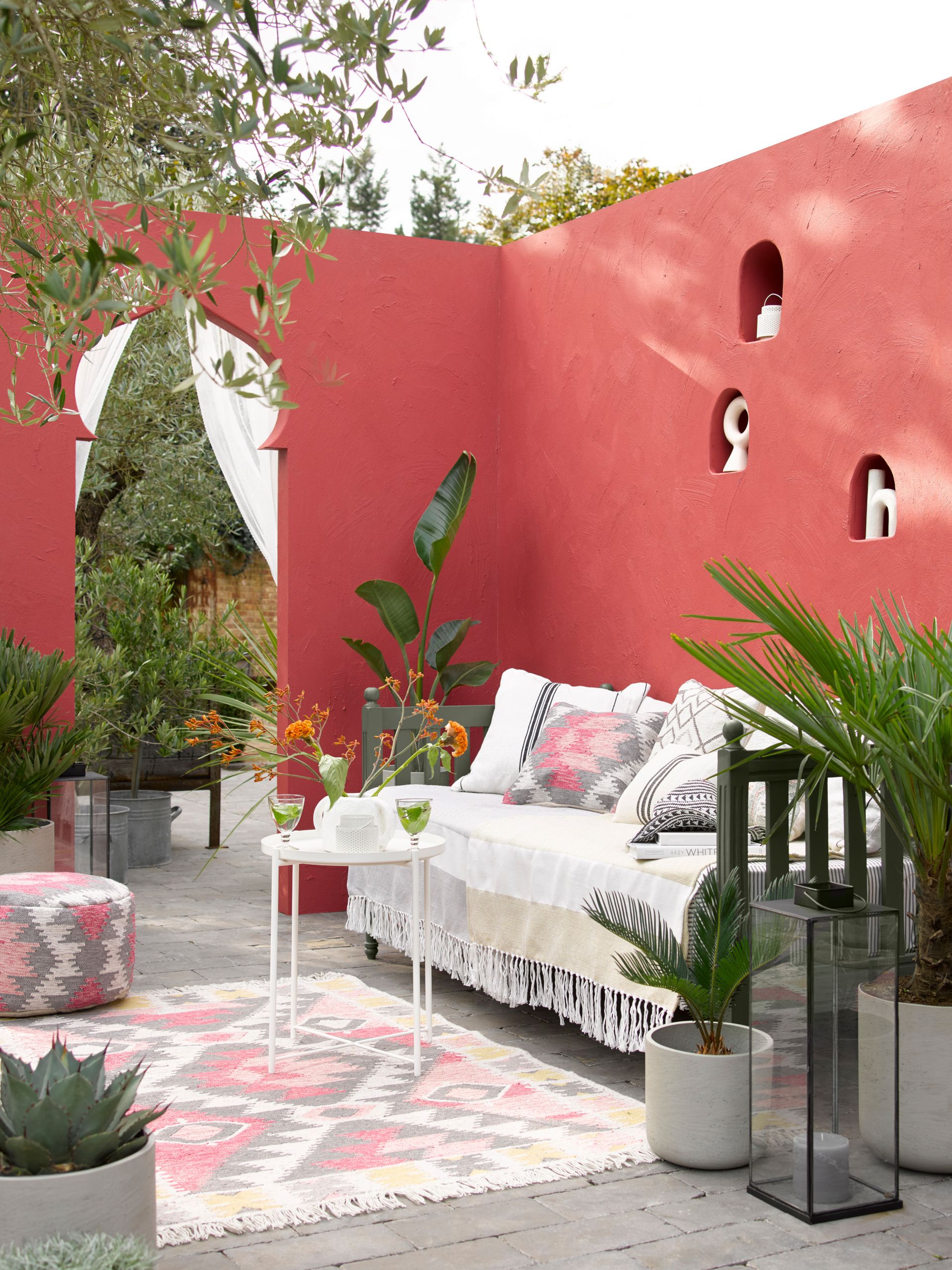 Including outdoor living room ideas on your backyard birthday party list makes good sense, particularly if older adults will be coming, who might enjoy a quiet corner or comfortable outdoor sofa. Covering seats with a throw that can go in the washer afterwards is a sensible move to guard against spillages, while an outdoor rug and drinks' table will make the space feel festive.
12. Don't forget the party bags
Finish off the festivities with personalized party bags that are sure to go down a treat with any little ones. Simple paper candy bags or sandwich bags in stripes and multi colors are an inexpensive buy that can be brightened up with pretty paper rosettes. Fill bags with sweet treats, stickers or mini bottle of bubbles, then add a named gift tag on each, secured with mini wooden pegs.
Setting up a table with a camera so that guests can take their own pictures is a lovely idea too that will make a great memento of the party. A framed sign on black card points the way and why not add a few props so guests can have fun setting up their snaps.
13. Add some sparkle after dark
If the party is likely to go on late into the day, then think about outdoor lighting ideas to make sure that the garden is well-illuminated as the evening draws in. Make use of any sheltered areas, such as a verandah or barn, so that you can move undercover and keep cosier as evening falls.
Decorate outdoor areas with string lights and festoons, draping them from outdoor posts and beams or suspending from the branches of suitably-positioned trees. Line party tables with candle lanterns and nightlights to make the space feel magical after dark. Ensure that any pathways, steps and outdoor walkways are well-lit at floor level and above, so that guests can navigate their way safely around the garden when it's dark.
What is the best way to throw an outdoor party?
Having a theme can help with the planning of any outdoor event. It doesn't need to be too elaborate, but a couple of key colours or a cheery florals and brights color combo that ties the decor together can be a good starting point when choosing tableware and decorations.
Sending out the invitations in plenty of time and planning the menu well in advance will help you be better prepared. And organizing and stocking up on supplies gradually in the weeks leading up the party can help spread the cost and make the immediate days before the event less stressful.
How can I decorate my backyard for a party?
Colorful fabric bunting is always a good starting point for any outdoor decorating scheme. It's inexpensive and a little can go a long way. String from trees, outdoor beams and posts and suspend some above your party table if you can to make it a colorful focal point.
Paper pompoms are another easy option that can be used to add instant pops of colour around a garden. And if you take them down carefully, can be used for future parties. Freshly cut flowers and foliage from the garden are a great way of brightening up the table and in-season blooms will tie the decor together wonderfully.
Sign up to the Homes & Gardens newsletter
Decor Ideas. Project Inspiration. Expert Advice. Delivered to your inbox.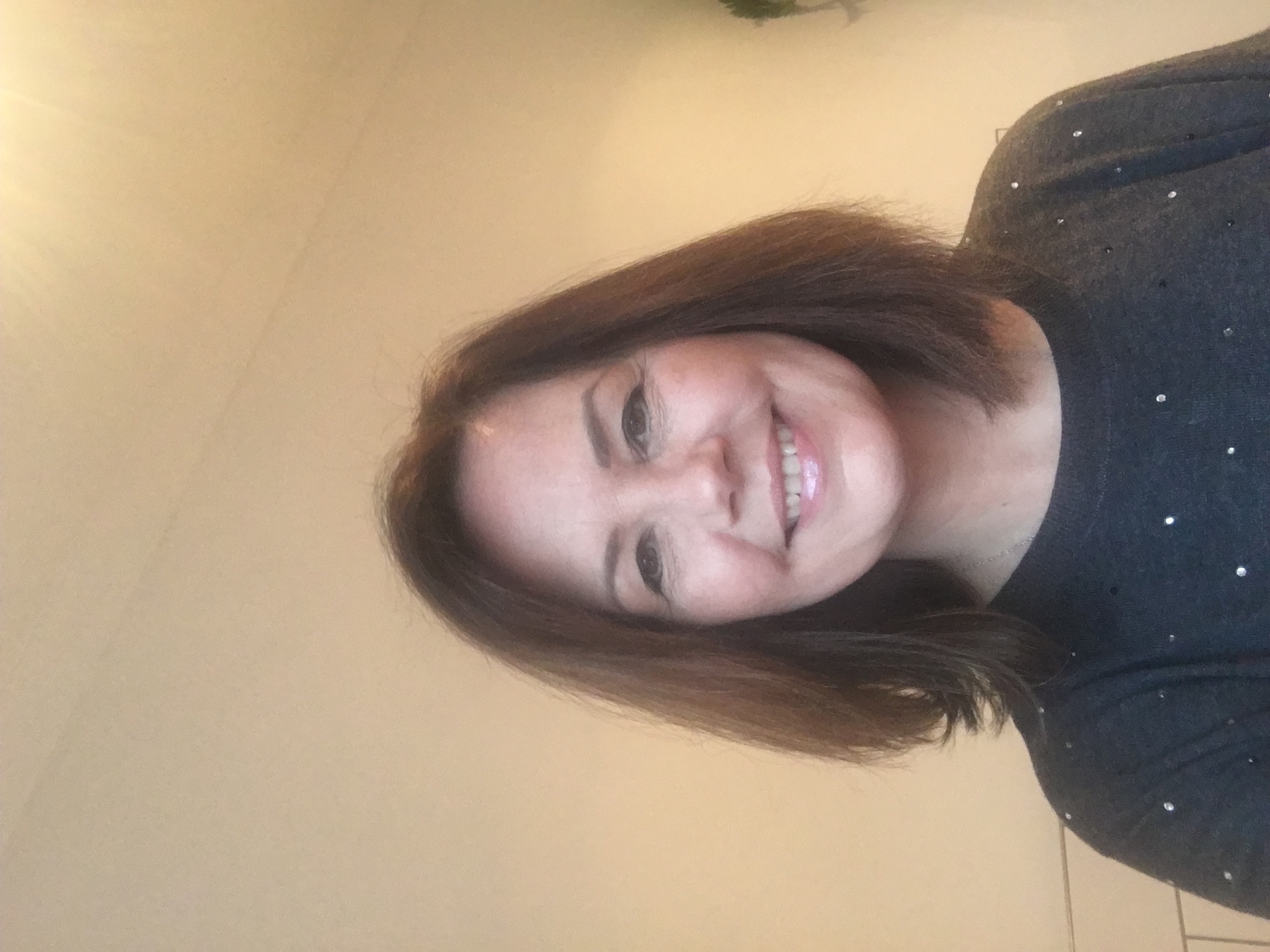 Lisa is a freelance journalist who has written about interiors for more than 25 years and has worked on all the major homes titles, primarily Ideal Home, but also including Homes & Gardens, Country Homes & Interiors, Style at Home, Livingetc, Woman & Home, Easy Gardens and Good Homes magazines. Lisa writes about interior design and decor ideas for Homes & Gardens.