New Year party decoration ideas – 10 makes to style your celebrations
Create beautiful displays for your home, table, windows and more with these New Year party decoration ideas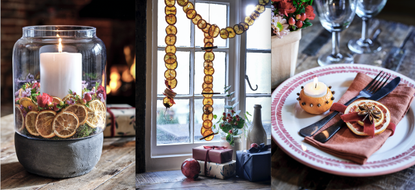 (Image credit: Dan Duchars/Future)
Sign up to the Homes & Gardens newsletter
Decor Ideas. Project Inspiration. Expert Advice. Delivered to your inbox.
Thank you for signing up to Homes & Gardens. You will receive a verification email shortly.
There was a problem. Please refresh the page and try again.
Yes, New Year party decoration ideas can be distinct from other holiday displays. Fruit and flowers have long been used to decorate the home throughout the year, but they really come into their own during the winter holiday season, when their enticing blend of scent, color and shape enlivens your Christmas decor ideas well into the New Year.
'Oranges and cloves are a traditional favorite, along with cinnamon, star anise and herbs,' says stylist Sara Bird. 'For variety, try using other citrus fruit to bring a change of pace with different shades and sizes.'
To keep the arrangements at their best for longer make sure there is free-flowing air circulating and for additional color texture try including ribbons and small ornaments.
New Year party decoration ideas: greet 2022 in style
By the time the New Year comes round, your holiday trimmings may be looking a little tired – so you may want to freshen and renew them with New Year party decoration ideas.
'If you're entertaining at this time, take a few moments to refresh your New Year party decorating ideas,' says Andréa Childs, Editor of Country Homes & Interiors magazine.
'You can add in newly picked foliage to your mantel decor ideas, garlands and Christmas wreath ideas, replace batteries in your Christmas lights, and think about adding one or two new displays to delight visitors – especially if they've already been welcomed into your home over the holiday season.'
As well as dried orange and citrus fruits, you could look to other seasonal favorites, such as poinsettia and pine cone craft ideas to ring in 2022 in style.
1. Coffee table candle
This is a lovely idea for a New Year or Christmas table centerpiece. Create a striking display with a hurricane lantern styled with dried orange slices, berries and flowers.
You will need:
Hurricane lamp or large glass vase, bun moss, oranges slices, church candle, flowers and foliage
To make:
Place a layer of bun moss at the base of the lamp.
Add a ring of orange slices around the base between the moss and the glass.
Pop a church candle inside the lantern and firm more moss around this to keep it securely in place.
To finish, add a layer of decorative flowers and berries such as roses, wax flower and hypericum.
2. Festive fruit box
Repurpose an old fruit crate or tray as part of a festive fruity display. This could be a standalone centerpiece or work as part of a festive tablescape.
You will need:
A plastic bag, staples or pins, florist's oasis, a wooden box or crate, oranges, wooden dowels, selection of foliate and flowers
To make:
Line the box with a waterproof layer, such as a recycled plastic bag, and secure with staples or pins.
Cut some florist's oasis to fit neatly, then plunge into water until soaked through, before placing it into the box.
Push the fruit on to the dowels until secure; we used thin rods measuring 20cm.
Insert the dowels into the oasis, positioning them evenly along the box at a slight angle, with the oranges.
Cover the dowels and oasis with foliage sprigs and floral shoots. We used a mix of roses, herbs, hypericum berries, wax flower and seasonal foliage.
3. Pine cone vases
This simple pine cone craft idea is a colorful way to dress up a mantel, shelf or cabinet. You could add a few drops of pine essential oil to welcome guests arriving for the New Year celebrations.
You will need:
Clear glass vases, pine cones, a selection of spray paints, a cardboard box (for spraying), scented oil.
To make:
Put a few pine cones into a cardboard box and spray with your paint, shaking the box as you spray to ensure they are fully covered.
Repeat with the different colors until all the pine cones are decorated.
When the paint is dry, arrange the pine cones in clear vases.
Add a few drops of essential oil to scent the room.
4. Citrus ornaments
These would make a delightful addition to your Christmas tree ideas, or use them as parcel tags or even a napkin ring. They are really simple to make and smell heavenly too.
You will need:
Citrus slices, spices, foliage, charms and decorations, thread, wire or jewellery wire, ribbon
To make:
Layer up citrus layers, spices, foliage and mini embellishments and tie into place.
Secure a hanging loop at the back made with ribbon or more thread, kept in place with a stitch.
5. Poinsettia collection
Your Christmas foliage ideas and trimmings may be wilting slightly as the holiday season progresses, but the advantage of pot plants such as poinsettia is that they will look their best throughout the season – as this attractive display shows.
You will need:
Collection of poinsettia plants of different sizes, indoor containers, cake dome and tray
To make:
Of all your New Year decoration ideas this is the easiest to put together.
Simply arrange your poinsettia plants in your vessels and trays, grouping them into an attractive display of different heights and sizes.
6. Dried orange window garland
Switch up your Christmas window decor ideas with this zesty decoration for New Year. A string of orange slices looks fabulous at window where the light picks up on the colour and shape.
You will need:
Needle and twine, orange slices, festive spices and ribbon
To make:
Make a basic garland by using a needle and twine to sew together orange slices. Join the top on each slice to the bottom of the one below with a large running stitch, overlapping the slices slightly.
Knot and tie off the ends when you've reached the desired length.
For added scent and decoration, try threading stacked discs of oranges, or tie in some festive spices and ribbon.
7. Pear table display
Ginger Curtis, owner of Texas-based Urbanology Designs, is a firm fan of fruit used in festive displays – and this pear tablescape is a great way to reinvent your New Year decoration ideas for entertaining.
'A a gorgeous pop of organic color could come from dried slices of lemons and oranges, a sprig of rosemary or other greenery, or even fresh green pears placed under glass domes along your table,' Ginger says.
You will need:
Fresh pears, glass domes, fresh pine fronds, miniature fir trees, candles
To make:
Arrange all the elements along the center of your table, dispersing them evenly and filling in the gaps with fresh foliage.
8. Orange tealight holder
A delightful idea for a place setting. Or dot them along a table or mantel for a twinkling display.
You will need:
Small oranges or satsumas, tealights, cloves
To make:
Take a decorated orange or satsuma, position a tealight centrally over the top, then draw around the base of the candle.
Cut out the top segment of orange to fit the tealight shape, mop up any juice, then push the candle into place.
Complete the look with a cute napkin tie. Take citrus slices – we used pink grapefruit and orange – and layer with spices and ribbon. Attach them together with jewellery wire, tie onto a length of ribbon and secure around the back of the napkin.
9. Seasonal swag
A decorative alternative to a making a Christmas wreath, a swag adds a luxurious touch to your New Year decoration ideas.
Ours features five satsumas pushed onto 25cm thin wooden dowels but you could easily use fewer or additional fruit to make your swag smaller or larger.
You will need:
Wooden dowels, fruit (such as satsumas or oranges), flowers, foliage, florist wire or string, ribbon.
To make:
Holding one of the dowels, arrange your chosen flowers and foliage around the satsuma.
Lay the next dowel over the top, with its satsuma positioned slightly below the first, then layer more flowers and foliage as before. Continue until all the satsumas are used.
Secure the dowels with florist wire or string and snip the stems to neaten. Finish by adding a ribbon tied in a bow.
10. Olive branch garland
Olive boughs bring a fresh twist on the traditional Christmas foliage, and make a great alternative when you're planning your New Year decoration ideas.
This display is by Anastasia Casey of The Identitè Collective and is how she styles her own home during the holiday season.
You will need:
Olive branches, florists wire, ribbon
To make:
Tie together your olive branches to make one long garland.
Attach to your stairway with ribbons.
What are the best New Year decoration ideas?
The best New Year decoration ideas include great lighting – from battery-run string lights to the best candles – will set the scene. Continue to appeal to the senses with scent – ideally with displays of fresh seasonal foliage, but if not, with the best home fragrance you can find to conjure up the mood you want to create – lively or relaxed.
Sign up to the Homes & Gardens newsletter
Decor Ideas. Project Inspiration. Expert Advice. Delivered to your inbox.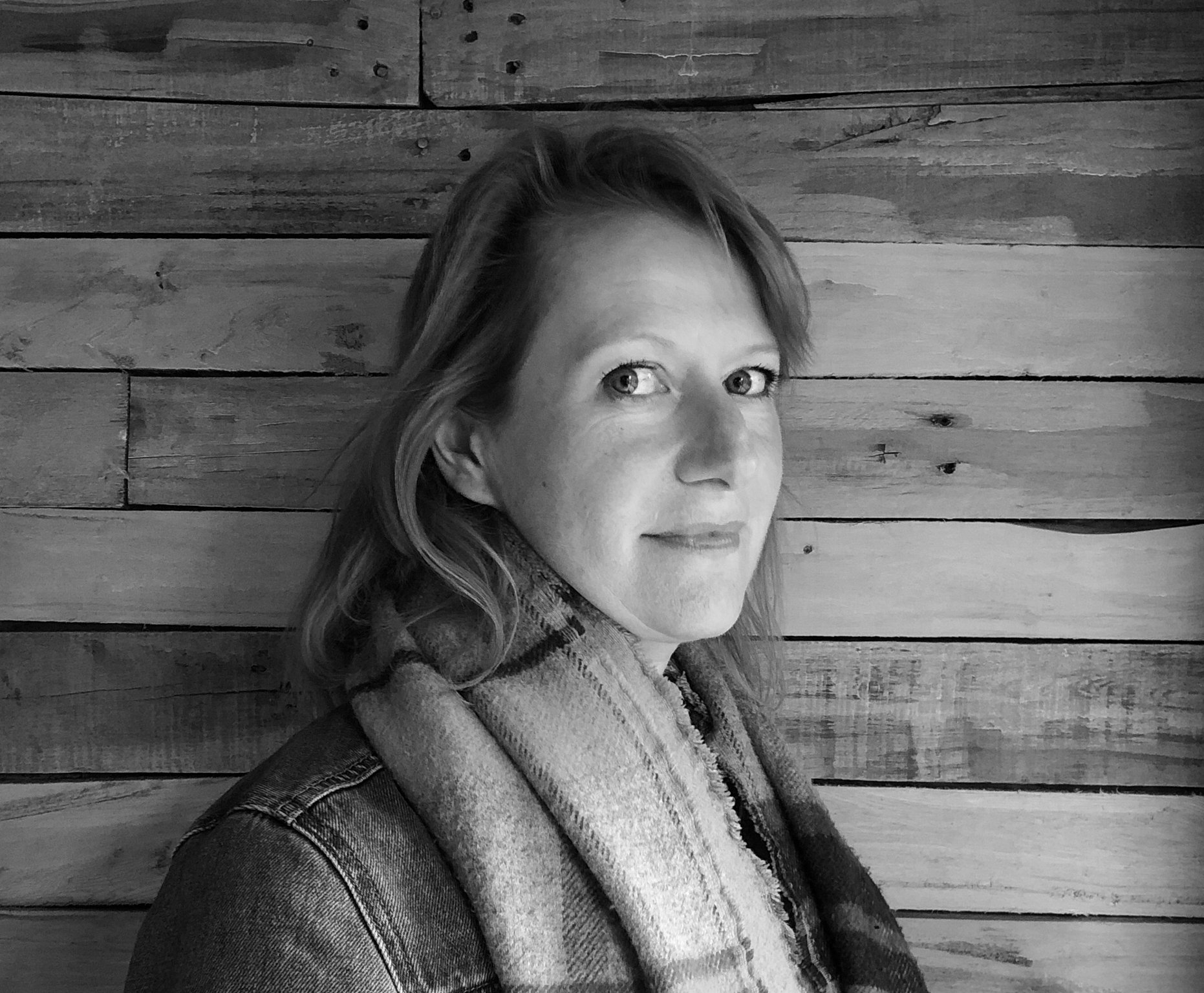 Creative Director, Stylist, speaker, published author of books Home for the Soul and Gardens for the Soul and Style Editor at Future, Sara has been creating commercial and editorial images and content for favorite interiors and lifestyle brands for over 25 years, including Country Homes, Ideal Home and Homes & Gardens.