Becki Owens unveils the 11 must-have pieces to spring backyards into style
Sam's Club taps Becki Owens to help shoppers create the most exquisite outdoor oasis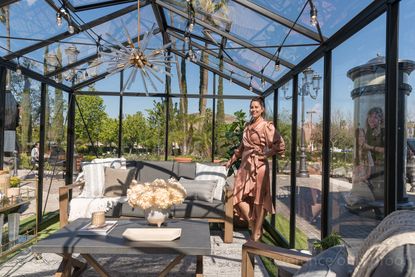 (Image credit: Sam's Club)
Ready to spring into style? Sam's Club's latest endeavor has us — and our backyards — covered, and ready to embrace the new season. The fan-favorite retailer teamed up with a handful of designers to carefully curate a handful of pop-up shops (or models) of backyards.
Nate Berkus gave New York City a reason to get excited for spring with his garden-inspired model. The sleek set-up was impeccable for any patio or terrace, filled with gorgeous greenery and beautiful blankets — and for those looking to overhaul a larger setting, you're in luck.
Becki Owens keeps the good times rolling with her reimagined 'Los Angeles' backyard, which is ideal for family gatherings.
Filled with deep cushioned seating and riveting rugs, Becki Owens's carefully curated spring edit executes fun-and-functional at once.
The mid-century modern pieces are worthwhile investments — both durable and reliable — and will be around for years to come while also remaining child-friendly for those with younger children.
So, for those looking to take play out of her playbook, here are the 11 Becki Owens-approved (opens in new tab) backyard essentials to create the most exquisite outdoor oasis.
1. Bring your space alive with the help of artificial greenery
Becki's Design Tip: 'I like my spaces to feel cohesive in both areas and as you walk outside it feels like an extension of your home.'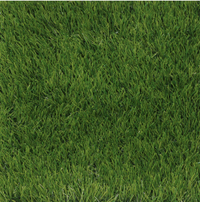 (opens in new tab)
Evergreen Artificial Grass - Assorted Sizes (opens in new tab) starting at $79.98, at Sam's Club
Landscape your home with the help of artificial grass. (opens in new tab) This durable eco-friendly solution has double-layer polyurethane and UV protection to prevent color fading or sunlight exposure, maintaining its gorgeous green shade year-round.
2. Upgrade to polished plant planters
Becki's Design Tip: '[I] We strive to to make it feel inviting and cozy!' Try a versatile plant potter like this to achieve a warm-and-inviting space.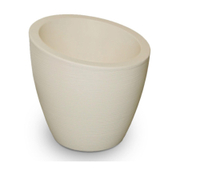 (opens in new tab)
Modesto 20" Round Planter (opens in new tab) starting at $78.98, at Sam's Club
With a sloped top and grooved texture, this plant pot (opens in new tab) offers a bold twist to a contemporary design that truly captures the elusive flair of European styling. It's hard to believe such beauty and elegance can be found in a form that appears so simple and uncontrived.
3. Employ a beautiful bar cart to keep the party alive
Becki's Design Tip: 'The Member's Mark Cahaba collection really felt like a pieces I could see using inside my home.'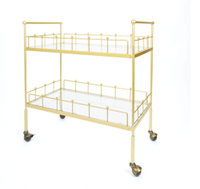 (opens in new tab)
Fitz Bar Cart, Gold (opens in new tab)for $128.68, at Sam's Club
Serve your party guests up in style with this bar cart. (opens in new tab) The two-tiered choice features a sleek metal frame and glass shelves. Designed with rolling caster wheels for ease of mobility, it's ideal for outdoor and indoor use.
4. Invest in a deep seating signature set
Good seating is an investment worth every penny, and to make sure you get your money's worth, we highly encourage you to opt for an offering (like the one below) that comes with both comfortable seats and a matching table.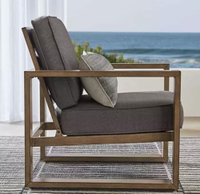 (opens in new tab)
Member's Mark Cahaba 4-Piece Deep Seating Set (opens in new tab) for $1,599, at Sam's Club
This set (opens in new tab) includes a 3-seat sofa, two chairs, and a coffee table. Designed with an aluminum textured top coffee table with a multi-step finish is stylish, durable, and ideal for entertaining. Additionally, the cushions and pillows are constructed from Sunbrella high-performance fabrics to resist fading, mold, and mildew.
5. Accentuate tablescapes with floral arrangements
Freshen up tablescapes with a floral arrangement that adds a striking-yet-subtle statement in seconds.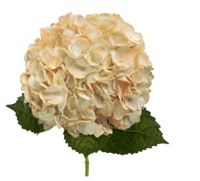 (opens in new tab)
Painted Hydrangeas, Peach (opens in new tab) for $49.98, at Sam's Club
Hydrangeas (opens in new tab) are a must-have for any special gathering or just because as they symbolize gratitude and heartfelt emotions. Express those beautiful bonds with loved ones using hydrangeas as the perfect flower for representation.
6. Select a bold rug to elevate the space
Becki's Design Tip: 'I also love to put an outdoor rug down! There is something about an outdoor rug that really draws you into the space.'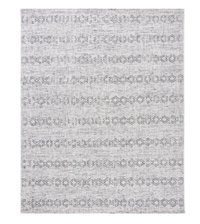 (opens in new tab)
Resort 8' x 10' Rug Collection - Mahana (opens in new tab) for $79.98, at Sam's Club
Transport classic beauty outside of the home with the help of this rug (opens in new tab). Made in Turkey with enhanced polypropylene for extra durability, this rug is suitable for anywhere inside or outside.
7. Reach for a pair of pillows to add in an extra layer of comfort
Becki's Design Tip: 'Lights, pillows and plants really help create [a comfortable] feeling.'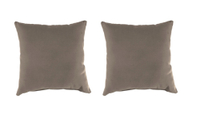 (opens in new tab)
8. Invest in gorgeous greenery
Becki's Design Tip: 'When creating an outdoor space I love to bring the indoors outside.'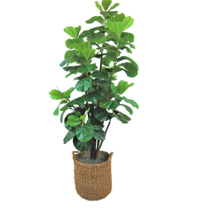 (opens in new tab)
Faux 5.6' Fiddle Leaf Fig Tree (opens in new tab) for $159.96, at Sam's Club
This best-selling 5.6-inch faux fig tree (opens in new tab) will add a touch of elegance to any room in the house or office. The fiddle fig leaf design has been gaining popularity, so you'll be right on trend with this addition to your décor.
9. Wrap yourself or loved ones up in this beautiful blanket
Becki's Design Tip: 'I love items that remind me of inside my home, that us why I felt [this blanket was the] perfect fit for this outdoor space.'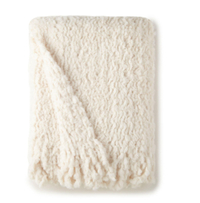 (opens in new tab)
10. Hang lavish light fixtures throughout
When the sun sets, your backyard patio is bound to get a bit darker than you'd like; hang a set of lights to lighten up any space in style.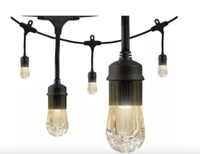 (opens in new tab)
11. Top your display off with this pretty pendant
To accentuate a pair of string lights or in place of them, opt for a pretty pendant light to command attention.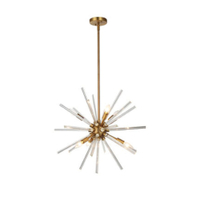 (opens in new tab)
OVE Decors Harbin Bronze Finish LED Integrated Chandelier (opens in new tab)for $349, at Sam's Club
The starburst formation of this antique bronze chandelier (opens in new tab) creates an explosion of light in any home or outdoor space home. Built with an LED light that creates a subtle warm glow, this vintage-piece adds a touch of class to every décor.
Brittany Romano wrote for Homes & Gardens as a U.S. Shopping Editor. A graduate of New England College, Brittany started her career as a freelance fashion market assistant at Marie Claire. She later joined AMI, where she designed a highly profitable commerce vertical. Noted for her award-winning content, she's covered everything from celebrity beauty hacks to the most lavish home decor.