See inside the secret London villa where Bridgerton was filmed
Netflix's new hit show Bridgerton has captivated fans with its storyline and stunning sets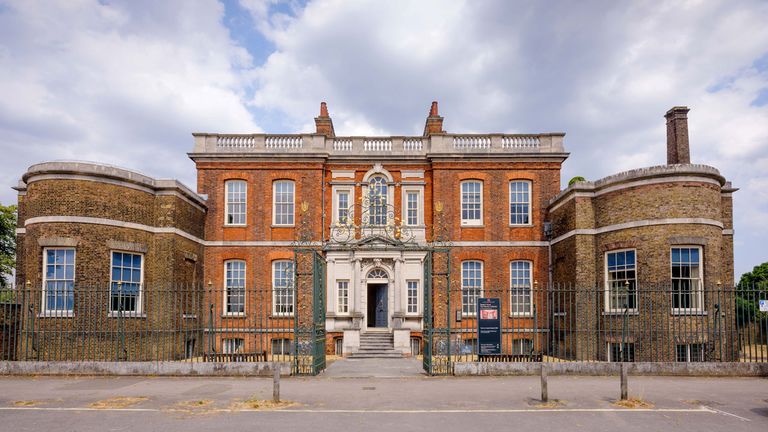 (Image credit: English Heritage)
Netflix's Bridgerton was the series that stole our hearts and imagination this Christmas. If you have spent the last few weeks where the Bridgerton filming locations are, we can reveal that the setting for the Bridgerton's home is a secret Georgian villa located in London. 
Ranger's House, an art museum in historic Greenwich was the setting for the wisteria-draped home in the Netflix show. Sadly, the wisteria was a touch of TV magic rather than a permanent feature. 
However, the smart facade of the house is instantly recognisable as the protagonist Daphne's home, along with her mother's and seven brothers' and sisters'. 
The property is managed by English Heritage and usually open to the public. However, due to Covid-19 the property is currently closed, with plans to reopen in April 2021.
The elegant Georgian villa was built in 1722 and houses a world-class art collection. The property received its name after serving as the official residence of the Ranger of Greenwich Park in 1816. 
Each room is filled with splendid works of art amassed by 19th-century businessman, Sir Julius Wernher in a stunning regency setting.
While the interiors are spectacular, imbued with all the hallmarks of Regency style, fans of the show might notice that the interiors don't match those of the Bridgerton family home. That is because only the red brick facade of Ranger's House was used for filming. All the interior shots were filmed RAF Halton – one of the UK's largest Royal Air Force stations.
See: Obama house – tour Barack and Michelle's new Martha's Vineyard home
While Ranger's house might not have the duck egg blue interiors we've come to love from the show, it is filled with a host of other treasures. The property houses over 700 works of art including Madonna della Melagrana from Sando Botticelli's workshop, Dutch Old Masters and medieval sculptures.
Despite Bridgerton being set in London, Ranger's House is one of the few London locations used for filming. The drama had around 100 filming locations around the UK. Most of the filming was done outside the capital in the picturesque city of Bath, an hour and a half by train to the west of London.
The Featherington House that – in the story – is opposite the Bridgertons family residence, is far from just across the road in reality. The outside shot of the house was filmed in Bath at another museum called No.1 Royal Crescent.
See more: This historic Vanderbilt mansion is so big it spans two towns
We can't wait to see what properties the new series will showcase.