Lauren Conrad's The Little Market is set to make a big impact with the help of wellness brand Saje
The Little Market teams up with Saje on a limited-edition diffuser that looks to break the cycle of poverty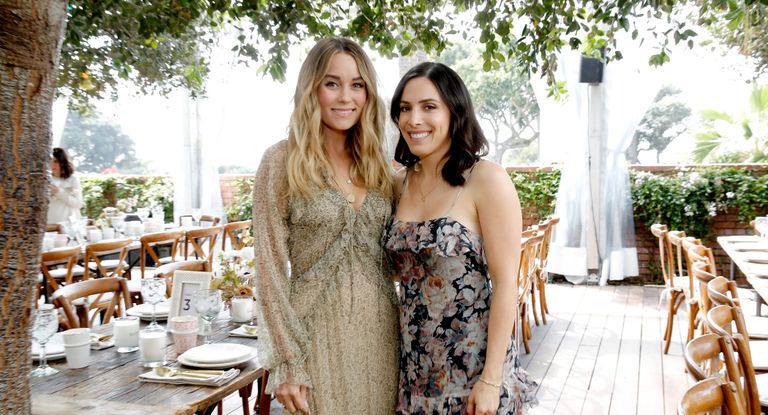 (Image credit: Photo by Rachel Murray/Getty Images for The Little Market)
Co-founded in 2013 by Lauren Conrad and Hannah Skvarla, The Little Market set out with one sole mission: to give back, create positive change, empower women, and raise awareness around women's rights. Fast-forward — nearly a decade since its inception – the 501(c)(3) mission-driven non-profit organization is still going strong. 
In March, the fair trade shop developed Conversation with Changemakers – bridging the gap between activists and celebrities – and bringing them together for thought-provoking conversations in honor of International Women's Day. 
Then, in May, the non-profit spotlighted small businesses with their Mother's Day gift guide, curating special items such as the best candles; now, they're once again front and center teaming up with the Candian-based brand, Saje Natural Wellness.  
Together, The Little Market and Saje have created one of the best home fragrances – a limited-edition Aroma Mosaic Diffuser. 
The hand-carved and hand-painted diffuser features an intricate etched hexagon-dash pattern and can be used with any natural essential oil, blending to humidify while infusing the air with the healing power of plants.
Suitable with any natural essential oil – and even better with Saje's specialty ones, this diffuser blends each scent while humidifying and infusing the air with the healing power of plants. 
This heat-free system looks to provide six hours of continuous cool mist (or 12 hours of intermittent mist); all that's required? Five to ten drops of your favorite scent and a splash of water, and The Little Market x Saje diffuser will give every user (and room) the R&R they so desperately deserve while supporting a mission to end the cycle of women facing poverty.