5 wicker patio furniture pieces you need to perfect your patio for SS21
Here are the most lust-worthy wicker patio furniture pieces to invest in this spring season.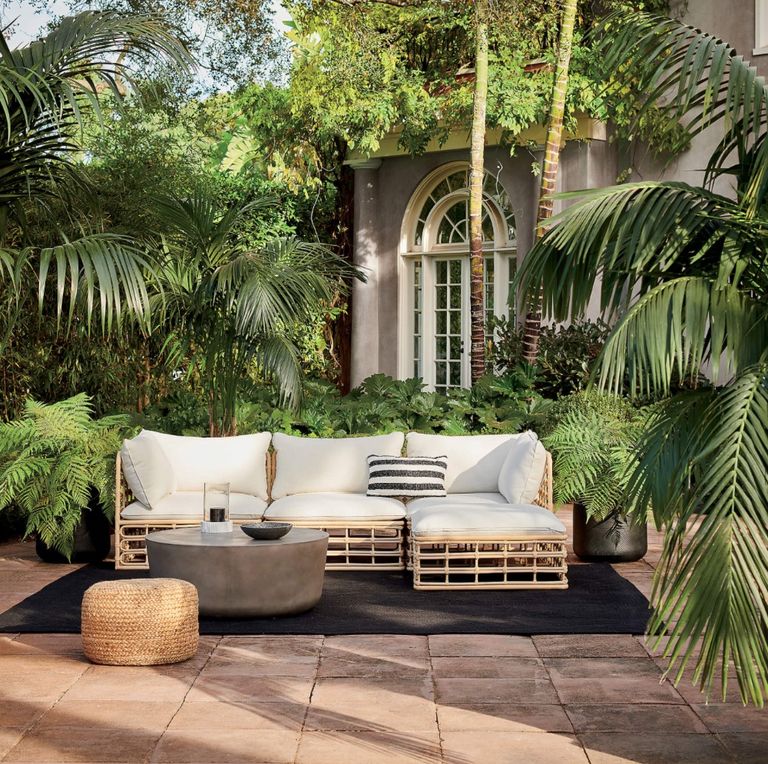 (Image credit: CB2)
The warm weather has officially arrived, and there is only one thing on everyone's minds: where to buy garden furniture. With so many of us wanting to take our indoor activities outdoors, we are all in desperate need of finding the perfect outdoor dining table, the most comfortable set of seats, and everything in-between. However, locating such items is no easy task. 
So this year, we have one minor solution to help save you from wasting hours searching for the wrong pieces: wicker patio furniture.
See: Backyard ideas – decor inspiration for outdoor spaces
Wicker patio furniture is the foolproof way to decorating your backyard in style while also knowing that you've invested in a sustainable product. 
Wicker is incredibly strong and durable; coming in a few different materials – including rattan, reed, and bamboo – its toughness, weather-resistance and durability are unmatched. 
We've rounded up five must-have wicker patio furniture suggestions to furnish your backyard with this SS21. 
1. Start with an outdoor sectional
2. Add in this perfect pack of patio chairs
3. Create a conversation circle with this sofa
4. Opt for a luxurious lounger
5. Reach for a versatile storage bench