Affordable but cute – World Market just released their Christmas decor collection
It's affordable, but the World Market Christmas decor collection has some great festive decor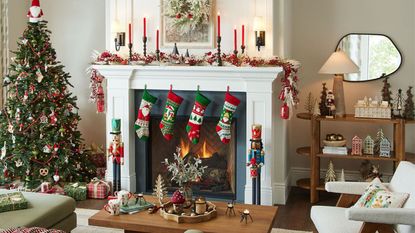 (Image credit: World Market)
With fall in full swing, some of our favorite home decor brands—including Magnolia, West Elm, and IKEA—are slowly but surely sparking a little holiday cheer and releasing their Christmas decor early.
If you're on the hunt for artisanal and eclectic holiday decor, World Market has you covered with their stunning Christmas decor collection. I've searched through the whole collection and there's some surprisingly affordable
With their collection of artisanal-inspired goods, World Market has everything you need to create a memorable holiday season - from the tabletop to the fireplace
World Market Christmas Wreaths
World Market has an incredible collection of Christmas wreaths, including classic and retro styles alike. But, what makes them stand out from other holiday collections is their overall quality and design as so many World Market wreaths look like real foliage. Whether you're shopping for your front door or looking for an indoor Christmas wreath to hang over your mantle, there are so many chic and stylish options.
Faux White Berry and Eucalyptus Wreath
If you love the look of a foraged wreath, this Faux White Berry and Eucalyptus Wreath from World Market is a stunning option. The Christmas wreath features sprigs of faux eucalyptus, twigs, and white berries and a frosted touch for added sparkle.
Holiday Punch Natural Botanicals Wreath
This faux wreath is a classic, packed with festive touches. The dark leaves are perfect for adding cozy depth, while the bright hits of the oranges and berries bring color as the nights draw in.
World Market Holiday Throw Pillows
Throw pillows are one of the easiest ways to refresh your space for the holiday season—and World Market has some of my favorite holiday pillow options. Whether you want to tie in a nutcracker theme or incorporate a cheerful holiday message, you can find a variety of throw pillows in various styles, including ones with trendy tufted textures.
Ivory Multicolor Embroidered Nutcracker Lumbar Pillow
The Nutcracker is a holiday decor classic, and this lumbar pillow from World Market features an artisanal design with all of our favorite characters. We love that this pillow mixes print with embroidery to create a handmade feel for more rustic holiday decor.
Oversized Rainbow Evergreen Trees Lumbar Pillow
Keep things simple but colorful with this gorgeous Rainbow Evergreen Trees Lumbar Pillow. The oversized lumbar pillow features tufted Christmas trees in bright colors and varying textures for a cozy finish. With its simple and versatile design, you can easily add this to your sofa, accent chair, or bedroom decor.
Ivory Multicolor Tufted Merry And Bright Throw Pillow
Spread some holiday spirit with this cheerful tufted Merry and Bright Throw Pillow from World Market. The square throw pillow boasts lots of color and texture with its multi-colored lettering and tufted finish. Toss this pillow on a bench in your entryway, place it on your favorite accent chair, or add it to your winter bedding – the options are endless.
World Market Holiday Candles
Half the fun of the holiday season is shopping for candles. Whether you love the invigorating scent of a balsam forest or prefer something a little more decorative, World Market is one of the best places to find holiday candles. In addition to home decor, World Market holiday candles make great gifts, so now is definitely the time to stock up.
Christmas Tree Taper Candle Set Of 2
We are completely obsessed with the tapered candle trend and love that these tapered candles from World Market have a more structural and decorative component. The Christmas Tree Taper Candles come in a set of two and feature one white and one green tree-shaped tapered candles that looks amazing on any tablescape.
Apothecary Balsam Forest Scented Candle
Balsam is one of my favorite ways to bring the scent of the season into my home. This Apothecary Balsam Forest Scented Candle from World Market features a fresh wintergreen scent with notes of orange, raspberry, oakmoss, and the slightest hint of vanilla for a warm and cozy take on Christmas tree-scented candles.
Apothecary Cinnamon Cranberry Scented Candle
If you prefer something a little more spicy, the Apothecary Cinnamon Cranberry Scented Candle is another incredible seasonal scent. This candle combines seasonal spices such as cinnamon, clove, nutmeg, and ginger with a crispy cranberry aroma and hints of musk and coconut.
World Market Holiday Table Decor
World Market's Christmas decor features several stunning decor pieces that would look gorgeous on top of an entryway table, dining table, or even a small kitchen nook. Whether you're looking for holiday napkin rings for an upcoming dinner party, want to deck out your tablescape with a bottlebrush tree scene, or prefer a more traditional garland decor moment, you can find some of the best holiday table decor pieces at World Market.
Evergreen Trees Embroidered Table Runner
A table runner like this is an inexpensive way to elevate your Christmas decor. This runner is embroidered with festive trees and a red trim.
Red And White Critter Dishes
These cute little dishes take more than a little inspiration from the iconic William Morris Strawberry Thief pattern. However, I think they're perfect for holiday hors-d'œuvres.
Another easy way to decorate your tablescape is by including festive napkin rings. The Watercolor Holiday Napkin Rings come in a four-pack and feature miniature wooden nutcrackers, each with their own unique style and design. Slide them over a chic linen napkin and place them in the center of a plate to complete your table setting.
World Market Mantle Decor
It's not the holiday season without a little mantle decor. World Market's collection of garlands, Christmas stockings, and other decorative objects makes curating your mantle moment a breeze with chic and stylish holiday pieces that match a variety of decor trends.
Carved Resin Reindeer Decor Set Of 2
For a more minimalist approach to mantle decor, consider the Carved Resin Reindeer Decor. Available in a set of two, these reindeer figurines have a carved wood feel that looks great with a variety of decor styles, including farmhouse, mid-century modern, and cottagecore. Place them together on their own or layer them into your mantle decor with decorative bottle brushes and garland.
Mushroom Christmas Stocking
Mushrooms are one of the biggest home decor trends right now and we're closing the year out strong with some gorgeous mushroom holiday decor. The Red and Ivory Embroidered Mushroom Christmas Stocking is a fun and festive way to incorporate trendy shrooms into your space while also adding some cozy texture, thanks to its embroidered finish.
FAQ
When should I put up holiday decor?
There's no hard-and-fast rule here. Some people go for it straight after Thanksgiving, but any week in December works.
When should I buy Christmas decor?
The best time is is just before Halloween. Lots of companies release their Christmas collections, there's plenty of stock, and there's less of a rush, so it's less stressful.
Final thoughts
World Market are just one of the retailers to drop their Christmas decor collections. If these aren't doing it for you, it's worth taking a look at the best of the early Anthropologie holiday decor collection collection and for more budget options, there's the IKEA holiday collection.
Sign up to the Homes & Gardens newsletter
Decor Ideas. Project Inspiration. Expert Advice. Delivered to your inbox.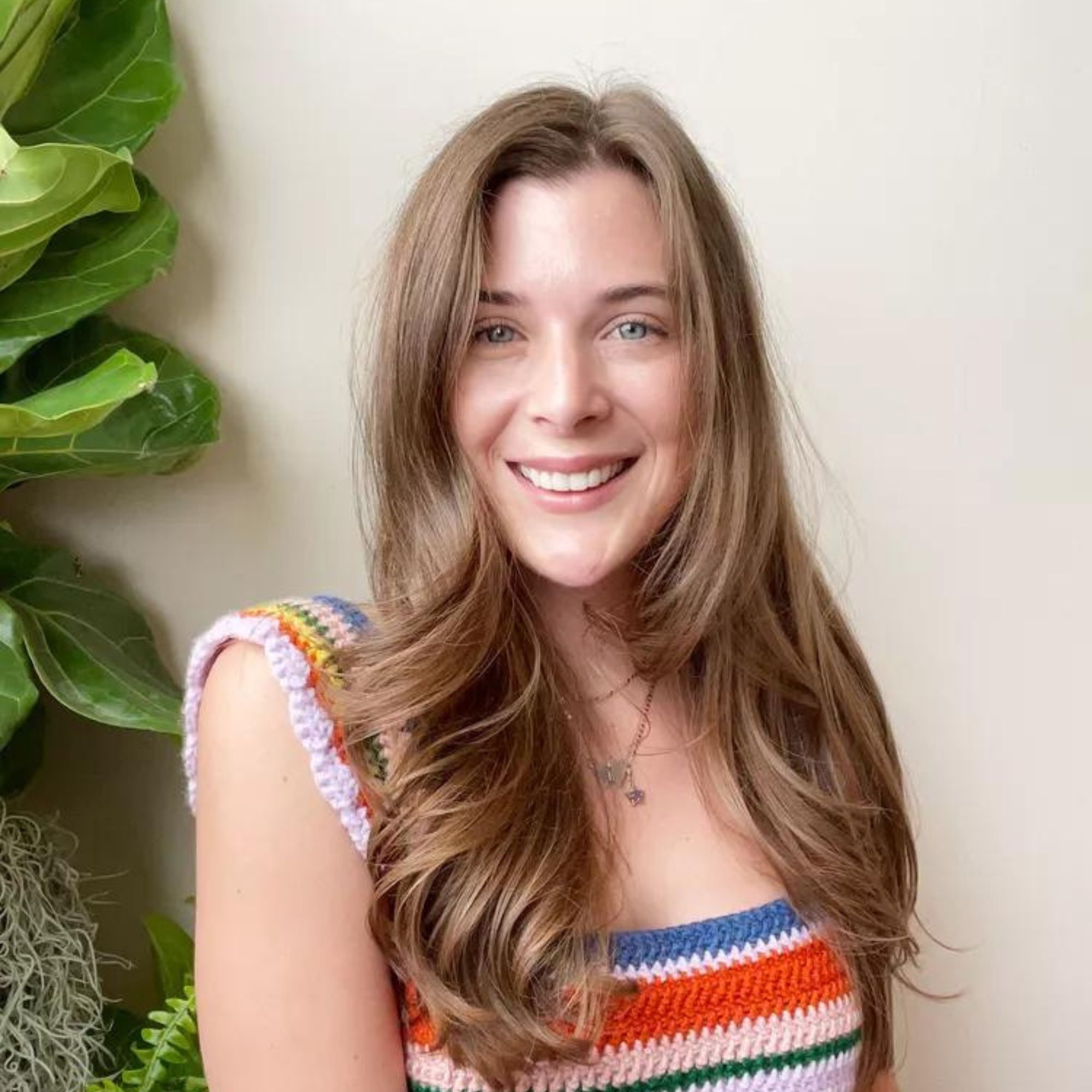 Jessie Quinn is a Los Angeles-based lifestyle writer with work published in The Spruce, Apartment Therapy, Well + Good, PEOPLE, and more. She graduated with a Bachelor's Degree in fashion journalism from Academy of Art University and uses her background in fashion to inform her home decor coverage. Her personal home decor style falls somewhere at the intersection of eclectic vintage and modern maximalist, but she's drawn to all types of designs and styles. When she's not writing, you can find Jessie working on a variety of DIY and craft projects, including crocheting, sewing, and jewelry-making.