Designer Profile: Alfredo Paredes
Alfredo Paredes, former Chief Creative Officer at Ralph Lauren, is charting an exciting new chapter since launching his eponymous studio in 2019. We talked to him about his work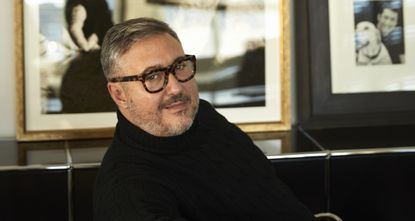 (Image credit: Richard Phibbs)
With a discerning and cinematic approach to designing spaces that puts narrative and atmosphere at the forefront of every concept, Alfredo Paredes launched a studio under his own name just two years ago.
Like an accomplished composer whose hand is seen conducting the orchestra but who rarely enters the limelight, Alfredo Paredes is a designer whose creative direction and influence has been hugely significant in the design landscape for decades whilst he has remained remarkably low-key.
For more than 33 fulfilling years he worked closely with the inspirational force that is Ralph Lauren; in retail, residential, product and event design as well as visual display. He was head of the home design studio and most recently Executive Vice President and Chief Creative Officer at the global brand, designing remarkable spaces from Beverly Hills to Moscow to Tokyo.
Here we consider his interior design inspirations, his journey and his new venture, expanding upon his experiential approach to spatial design.
Design ethos
The mission statement for Alfredo Paredes' eponymous studio is 'to create extraordinary environments and unforgettable experiences'. Talking to the founder directly it is clear that his focus is on telling stories through design, crafting mood-setting backdrops and setting the stage for the lives his clients want to lead. His narrative, even cinematic, approach is rich in atmospheric detail.
'One of the things I really focus on is how you feel or want someone to feel (in a space)…. and whether a place feels good,' Alfredo says, going on to reveal that his primary concern is how to 'lift the spirit of the place'.
This applies equally to homes, hotels and memorable settings for special occasions: 'I love creating environments in which to experience happy events,' he says.
It is an approach that has garnered admiration from the most aspirational of clients including Cindy Crawford and Rande Gerber and George Clooney.
A vibrant upbringing
Looking to his childhood, one can see why such multi-sensory environments resonate. Born to Cuban parents and raised in Miami, along with three younger siblings, Alfredo grew up amidst a vibrant juxtaposition of cultural experiences in the Coconut Grove region and observantly soaked up the cross-pollination of influences from a very young age.
'My family left Cuba in 1960 or 61; they left everything behind. I understand it was a very beautiful life (the sort) we would all regret leaving behind,' Alfredo reveals. 'Miami, at the time, had the whole Art Deco/Spanish architectural/Hippy movement and (rock) music scene, set in a lush climate.'
He goes on to say, 'I don't want to say it was "sexy'… but it was a sexy place. It formed me.'
His family – which features painters and musicians – actively encouraged creativity. Alfredo recalls his father projecting a painting by Picasso onto an interior wall and encouraging his son, who was only five or six at the time, to emulate it. 'They gave me a brush and said copy it... It was that kind of influence at home.'
He also comments: 'At Ralph Lauren, it's the same: he creates that environment where you can have that same creative experience.'
An artistic impetus
Alfredo studied Fashion Illustration and Visual Arts at the Art Institute of Atlanta, and quickly recognized that his passion was for the design of space and environment.
'I went to art school to be a painter but getting involved in the more three-dimensional world was really interesting.' He goes on to say, 'My love for interiors was innate: interior design, set design, playing house as a kid.'
Indeed, long before college, he regularly cajoled his younger siblings to rearrange the furniture at home. 'Whenever my parents were out of the house, I would garner the team and we would rearrange everything. We would move everything outside, clean the house, bring it all back in and it was restyled in a totally different way. My siblings laugh at it to this day and say "you've made a career out of doing that!"'
Alfredo worked at a Laura Ashley shop whilst studying. He started off in the fabric cutting department but was swiftly promoted to visual display. On graduating he had a job in retail visual display with Britches of Georgetown. He was persuaded to go for an interview at Ralph Lauren and was offered the job on the spot. The company found him an apartment and helped him to relocate to his new home in New York just two weeks later.
Sources of inspiration
When asked for his design references Alfredo says, 'A lot of it is internal and I tend to reflect and look back for inspiration. Meditating on my history and experiences provides me with endless references. I do like quirky things, and antique things – whether it's in literature or art.'
He goes on to say, 'I'm capable of doing anything (design wise). At Ralph Lauren… one minute you were modern, another you would be designing a look that was country, coastal, cowboy, south of France. So, from a conceptual design and set design point of view, I'm able to do it all.'
Style sensibility
Taking a sabbatical year with his husband and children before launching his studio, Alfredo was able to enjoy this quieter time and to reexamine his own style sensibility.
He describes his personal aesthetic as 'Bohemian Industrial' and again references the importance of atmosphere. 'I really love industrial spaces or industrial materials used with bohemian textiles. If you've seen (the film) Vicky Cristina Barcelona, the artist lives in my dream place.'
He goes on to say, 'I love antiques but I don't want to be suffocated by them – I don't want so much that I can't think – it must all meld together. It's all about juxtaposition. You don't really come into my house and say I remember that (piece), you just remember the experience, I think.'
Striving for perfection
When asked if he has a design superpower, Alfredo continues in the same engaging and energetic vein.
'Yes. I show the clients as much as possible in advance. "You show them the movie", as Ralph would say.
'If you show clients an ash tray or a button on a pillowcase they won't get it. You have to create emotion. You have to wow them. It takes a lot more work, and the possibility of them not liking it, but frankly I'd rather give a lot to chew on and if I'm not in the right place they'll tell me, but it won't be because they are underwhelmed! I want the client to be excited and say "Let's go for it". I don't want to compromise on that.'
Essential interior ingredients
'I love photography. It lightens any room. The juxtaposition with master paintings creates electricity; breaks it up and makes it not so serious.
'I tend to want to use abaca and apple mat everywhere. Even the most formal environments can use a little abaca or straw to break it up a little bit.
'I think plants are important. A lot of people don't like to use them or seem intimidated to use them but I like to use them in every home.'
A dream client or project
'My dream clients would be Pablo Picasso or Ernest Hemingway – they had such big personalities, charisma and ambition. As for a dream project, I'd love to design something new for me – a hotel in a ski mountain town.'
Alfredo Paredes' design icons
Alfredo Paredes' favorite brands or shops
Current projects
A development project in Russia, a Michelin Star Restaurant in Florida and a ski chalet in Vermont are just some of the projects in evolution.
Having designed and specified many furniture and fabric collections throughout his career, Alfredo Paredes has also just launched his debut own-brand furniture collection: a range of sophisticated upholstered seating, occasional tables and piece goods, created in partnership with handcrafted furniture specialist, EJ Victor.
Sign up to the Homes & Gardens newsletter
Decor Ideas. Project Inspiration. Expert Advice. Delivered to your inbox.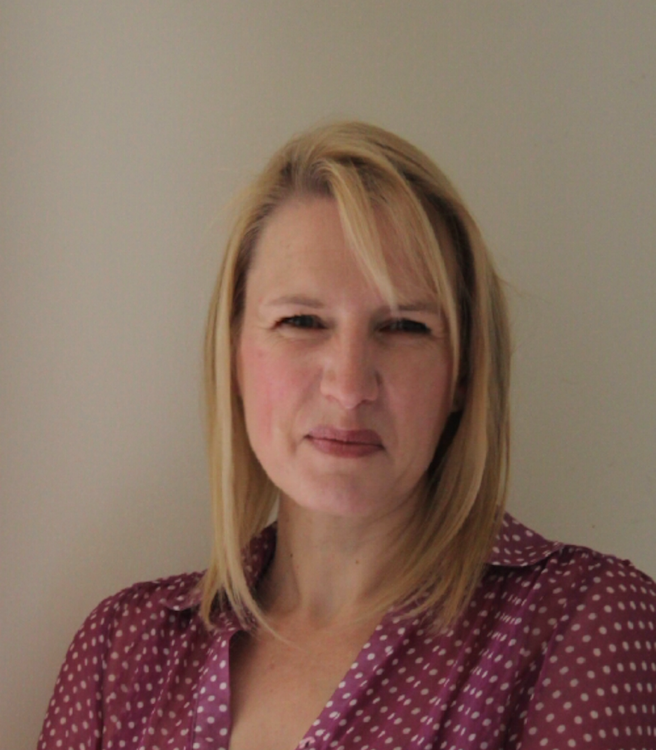 Interiors editor and brand consultant, Kerryn Harper-Cuss has worked on four interior magazines and edited three of these, most recently The English Home, where she was Editor-in-Chief of both its UK and US editions for almost 12 years. She now writes for a number of high caliber publications, moderates design seminars and is particularly delighted to pen profile features on world-class interior designers for a regular slot on the Homes & Gardens website.