World's best interior designers – the 21 top designers today
Here, we showcase the work of the world's best interior designers, cherry picked from the Andrew Martin Interior Design Review Vol.25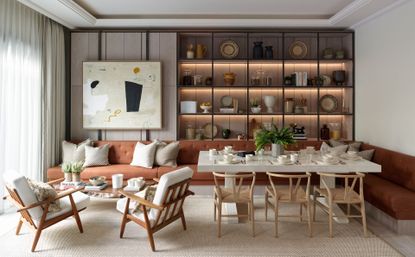 (Image credit: Albion Nord)
Every year, the world's best interior designers are honored by renowned design house, Andrew Martin, in the brand's Interior Design Review. This year, a quarter of a century after the publication of the first review, global interior design heroes are documented in the Andrew Martin Interior Design Review Vol.25.
The Andrew Martin Interior Design Review has become a cultural bookmark, coined the Oscars of the Design World, celebrating the world's 100 greatest interior designers on an international stage every year. Celebrating the high art of interior design, the review catalogues innovation in design across all seven continents.
Since 1996, the Andrew Martin Review has endeavored to capture the ever-changing refraction of the history, politics and zeitgeist of interior design highlighted in this year's 25th anniversary timeline. In it, you can compare and contrast the work of just a few of the 25 winners of the award; from the ground-breaking East meets West mantra of Kelly Hoppen in 1996; the history making Zeynep Fadillioglu when she became the first woman ever to design a mosque; the supremely influential austerity of Axel Vervoordt; Stephen Falcke the evangelist of African tribal art; the exuberance of Kit Kemp; the celebrity circus of Martyn Lawrence Bullard; the poetic magic of Jorge Canete; and in 2020 the standard bearer of China's golden generation of design, Ben Wu; not to mention, this year's winner, Thomas Jayne of Jayne Design Studio.
'For a quarter of a century, I have been lucky enough to have a front row seat at the theater of the world's greatest designers – I have called this exhilarating mosaic of styles and influences the Kaleidoscope Age. The task of selecting a single award winner is always an agonizing assignment. Luckily, this year our judges were legendary Rolling Stone Ronnie Wood, iconic Stereophonics front man Kelly Jones, producer actress Sally Humphreys and talent director Jakki Jones.'
Below, we have chosen from Andrew Martin's pick of the world's best interior designers to bring you a select group that best represents the style ethos of Homes & Gardens – you can see the rest of the designers, and their extraordinary contemporary spaces, in Andrew Martin Interior Design Review Vol.25 (opens in new tab).
Albion Nord
Designers: Camilla Clarke, Ottalie Stride, Ben Johnson, Anthony Kooperman.
Company: Albion Nord (opens in new tab), London, UK.
Design philosophy: authentic and curated, combining old and new.
This interior design studio specializes in high end residential properties and hospitality projects in the UK and overseas.
Recent works include a private country estate in Berkshire, two townhouses in Chelsea Barracks and a scheme of 25 apartments in Holland Park.
Current residential projects include a private country manor house in Oxfordshire, a family home in Maida Vale and a Landmark Hotel in London.
ARCC
Designers: Mark Rielly, Jon Case, Michele Rhoda.
Company: ARRCC (opens in new tab), Cape Town, South Africa.
Design philosophy: to create life enhancing interiors.
An acclaimed studio, specializing in residential, hospitality and leisure interiors worldwide.
Current work includes a 14,000 sq. m. family home in Dubai, an exclusive line of floating villas in collaboration with SAOTA and Admares, and the refurbishment of an existing townhouse in Belgravia, London.
Recent projects include an opulent penthouse in the newly developed Zaha Hadid building, One Thousand Museum, Miami, a contemporary home in the pine woods on an island in the Moskva River, Moscow, and a luxury safari lodge in the Sabi Sand Game Reserve, South Africa.
Colette van den Thillart
Designer: Colette van den Thillart.
Company: Colette van den Thillart Interior Design (opens in new tab), Toronto, Canada.
Design philosophy: uplifting and experiential.
Current projects include a residence in Rome, private residences in Toronto, an oceanfront condo in Miami and a Mid Century modern heritage refurbishment.
Recent work includes a number of apartments, family homes and an executive office in Toronto, as well as residences in the UK, New York, and Los Angeles.
Erin Martin
Designer: Erin Martin.
Company: Martin Design (opens in new tab), St Helena, USA.
Design philosophy: keep going kindly.
2017 designer of the year, engaged in large homes, small homes, boutique hotels, bougie hotels, quonsets.
Recent projects include a 1940s Palm Springs bling house, the complete renovation of a home on The Strand in Manhattan Beach, into a Moorish, Gothic villa, and Knoll House, a new build boutique hotel nestled in a Napa vineyard.
Gracinha Viterbo
Designer: Gracinha Viterbo.
Company: Viterbo Interior Design (opens in new tab), Lisbon, Portugal.
Design philosophy: personalized and unique.
Founded 40 years ago, Viterbo is a family-owned studio specialising in luxurious interiors for private homes and boutique hotels internationally.
Recent projects include a 19th century palace restoration in Lisbon, the décor of the most exclusive building in Lisbon, Castilho 203, and a beautiful estate in Tuscany.
Current work includes a 5 star hotel in the Azores, an exclusive beach house in Quinta do Lago, Algarve and another in Comporta.
Greg Natale
Designer: Greg Natale.
Company: Greg Natale Design (opens in new tab), Sydney, Australia.
Design philosophy: tailored, sophisticated, layered, embracing bold color and pattern.
Specializing in architecture and interior design for luxury residential and commercial spaces in Australia as well as internationally.
Current projects include a harborside Mosman house inspired by Milan's Villa Necchi Campiglio, a historic homestead in country Victoria, and the new Greg Natale Design headquarters and residence in inner city Darlinghurst, located in a former stable.
Recent work includes a sprawling staff headquarters for a major retail brand in regional Victoria, a modern palazzo style house on the Brisbane River, and a penthouse apartment beside the Sydney Harbor Bridge.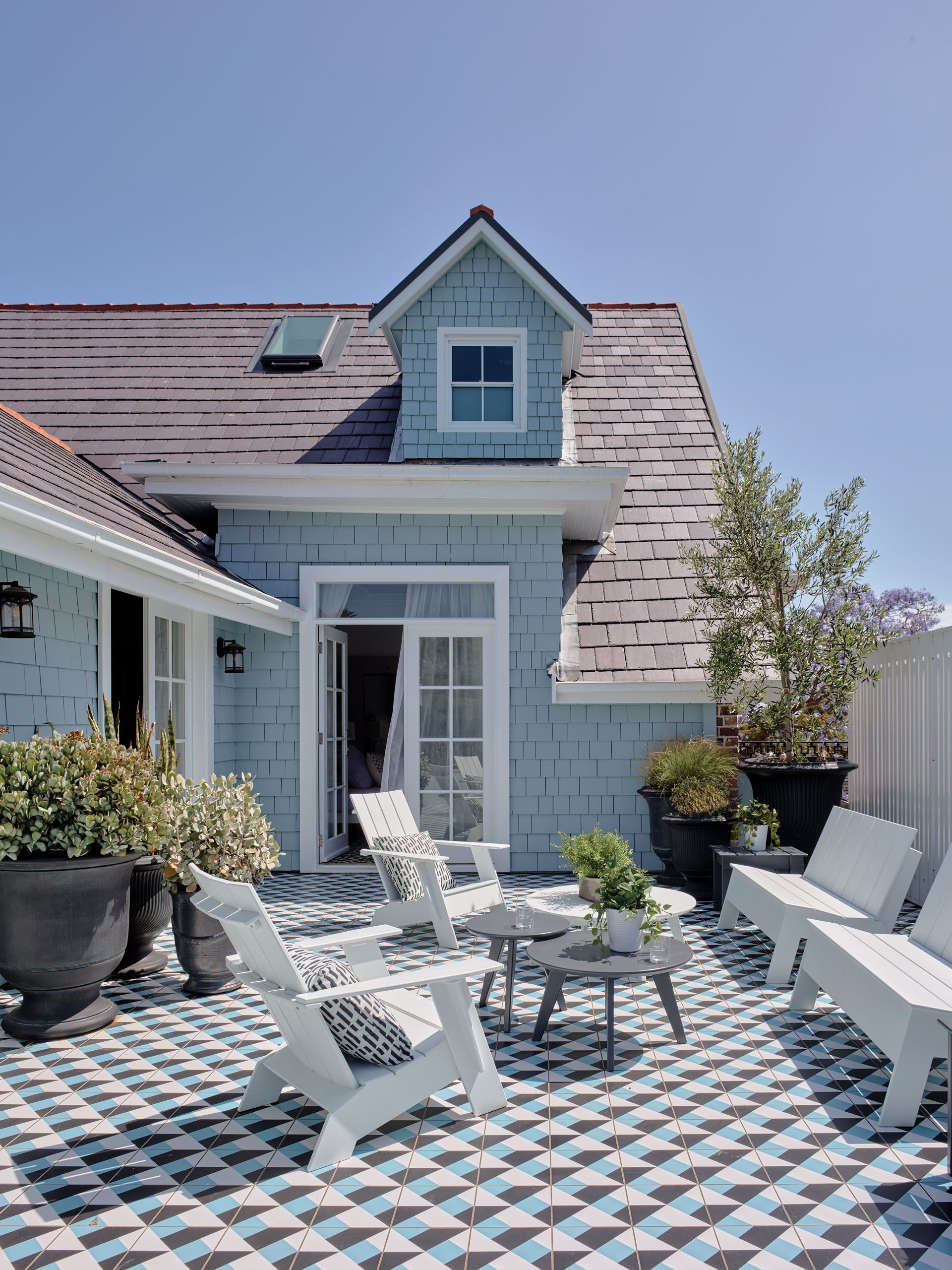 Joanna Wood
Designer: Joanna Wood. (You can read our designer profile of Joanna Wood for more information about her career.)
Company: Joanna Wood International Design Practice (opens in new tab), London, UK.
Design philosophy: classical design heritage for modern living.
Joanna heads up a young, enthusiastic team experienced in creating bespoke interiors with a focus on the luxury residential market.
Recent projects include the restoration of The Master's Lodge, Corpus Christi College, Cambridge, a new build house on the Dublin coast and a penthouse in Covent Garden.
Current work includes the total refurbishment of a Grade II Listed house in London's oldest garden square, the conversion of a coach house in the Cotswolds and a development of nine apartments in Knightsbridge.
Katharine Pooley
Designer: Katharine Pooley.
Company: Katharine Pooley Ltd (opens in new tab), London, UK.
Design philosophy: strive to be extraordinary.
Encompassing a multitude of architectural genres and locations, her designs are renowned for their beauty, luxurious eclecticism and originality.
Recent work includes a palatial villa in Kuwait, a sleek and contemporary private residence overlooking Discovery Bay in Hong Kong and a chalet in Zermatt.
Current projects include Chateau de la Croix des Gardes overlooking the bay of Cannes, a super yacht and a ground breaking residential development in Monaco.
K&H Design