Antique bathroom ideas – 5 beautiful ways to add vintage charm and elegance
The use of antiques in a bathing space brings instant character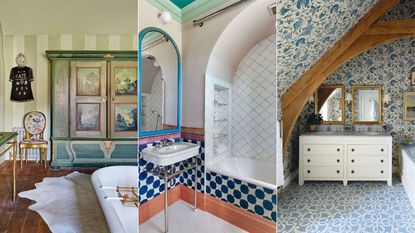 (Image credit: Drummonds / Henri Fitzwilliam-Lay / Sarah Vanrenen)
If you're looking for antique bathroom ideas then you're in luck as there are a wealth to choose from. Taking inspiration from period homes and traditional bathrooms from across the centuries, vintage bathroom ideas are elegant, timeless spaces that are stylish but also practical, providing somewhere to relax and unwind at the end of a busy day.
Whether you're looking for easy updates or starting a new antique bathroom design from the planning stage, we've rounded up our favorite antique bathroom ideas along with tips from interior designers and decorators.
How to add antique flourishes to a bathroom
There are many ways to turn a main bathroom into a space for antique flourishes, from adding in colorful bathroom tiles through vintage window treatments for a cottage bathroom feel, to fitting wood paneling for a traditional bathroom aesthetic.
Upcycled, salvaged and retro pieces all have their place in a vintage scheme. The key is to reference the look rather than slavishly reproduce it, using statement colors, favorite pieces and a less-is-more approach for a vibrant, cohesive scheme. As long as one decorative item links the color scheme, your vintage bathroom interior will come together.
1. Create a unique aesthetic
One of the best ways to introduce individuality to your bathroom is to use antique and vintage pieces.
'Bathrooms are important spaces, where we spend a lot of time,' says interior designer Sarah Vanrenen. 'We always try to make them look beautiful and comfortable and treat them like any other room, incorporating pictures and paintings, soft furnishings, wallpaper and antiques. Of course, we don't hang masterpieces in a bathroom, but if the space is properly ventilated, there shouldn't be any problems.'
It's also common sense to avoid using antiques in areas of the room where they are likely to be splashed.
2. Repurpose furniture
Upcycling a vintage chest of drawers, washstand or table can create a distinctive – and sustainable – vanity. The piece needs to be in a good enough condition to be adapted, and perhaps sufficiently strong to support a marble top. 'An antique will bring warmth and a soft finish to an otherwise utilitarian room and each piece is unique,' says Henriette von Stockhausen of VSP Interiors.
She also advises choosing a smart nickel waste if it will be on show (a cheaper plastic one can be used when hidden by drawers) and being careful to select the right spout height for the mixer at a countertop basin so water doesn't splash, or opting for a wall-mounted tap if this is tricky.
'We often use pretty undermount sinks too, such as Waterworks' hammered metal designs. Go for smaller bowls for a powder room or secondary bathroom.'
3. Invest in antique fittings
To add show-stopping character to your room, it is possible to buy original antique baths, basins and other fittings from specialist dealers and auction sites. Martin Chadder, managing director of Chadder & Co advises,
'Some baths are really comfortable, some are not, and it is quite a personal thing, so try sitting in it before you buy if you can. It can also be difficult to refurbish antique fittings, as the parts may be unavailable or you may need specialist skills, so always approach with caution. It's one of the reasons we have developed authentic reproductions of some of our most lovely antiques.'
4. Introduce antique lighting
'We love incorporating clients' existing pieces into our projects, especially antiques, as they always tell a story,' says interior designer Rosanna Bossom, who recently hung an antique mirror as the focal point in a powder room scheme. 'It brings a layered, collective look and a different texture to the space.'
Antique lighting can add a sense of charm, but fittings must be IP rated to protect against water ingress and designated as safe for bathroom use, so consult a qualified electrician for advice.
5. Enhance with vibrant color
Retro sanitaryware and traditional tiles in vibrant bathroom colors are making a comeback in bathroom design, used in a contemporary way.
'Glossy colors and bold shapes can make you feel like you're in a sweet shop,' says interior designer Henri Fitzwilliam-Lay of a recent bold and joyful bathroom design. 'We created "wallpaper" using tiles – if you can't decide on one color, the solution can be to use lots together.'
Sign up to the Homes & Gardens newsletter
Decor Ideas. Project Inspiration. Expert Advice. Delivered to your inbox.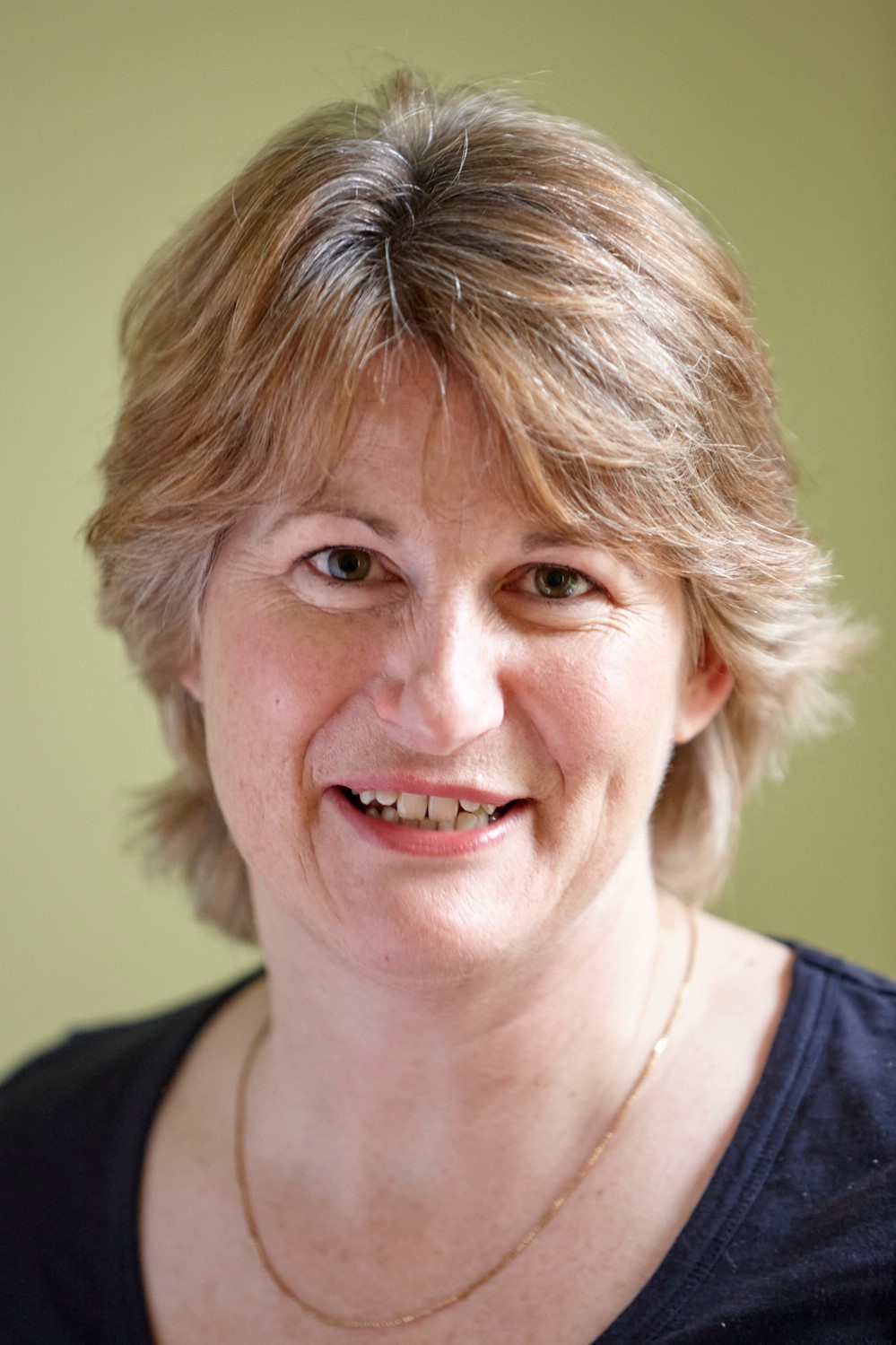 Amelia Thorpe is a specialist interiors and design journalist, covering every topic to do with homes from fabrics, furniture and lighting to surfaces, kitchens and bathrooms.
As the daughter of an antique dealer and a lifelong collector of old cookery books and vintage graphics herself, she also has a particular expertise in antiques, mid-century and decorative arts of all kinds.
Drawn to homes because of their importance in the happiness of our lives and the enjoyment they can bring, Amelia has been writing about the topic for more than fifteen years. She has interviewed some of the most influential designers of our time, from Piero Lissoni, Antonio Citterio, Jaime Hayon and Arik Levy to Nina Campbell and Robert Kime.