How to incorporate a compost bin into your yard – expert advice for styling these tricky garden fixtures
Experts share their design tips on how to incorporate a compost bin with style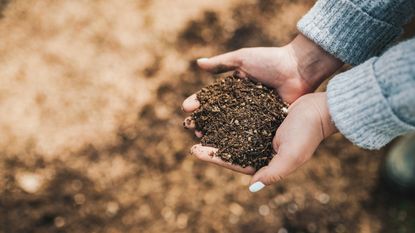 (Image credit: Getty Images/Vasil Dimitrov)
Finding stylish ways to incorporate a compost bin into a yard can seem tricky. Often demanding space and not always the most attractive feature, these power houses of the soil can appear a little demanding.
But with some careful thought and forward planning, you can choose an off-the-peg product or devise your own bespoke design to sit seamlessly with your outside space.
There are a few tried and trusted rules on how to make good compost but choosing where to position a compost heap or bin is well worth considering before you get started.
A key consideration is to place it somewhere easily accessible, if you want to keep it topped up with kitchen scraps, discarded paper and cardboard as well as green garden waste.
While just outside the kitchen door might be ideal, many people sit their composter a distance from the house as a safeguard against any potential bad smells or undesirable visitors. However, don't worry if outside space is really limited, as there are many discreet and helpful composting solutions at hand.
How to style a compost bin in your yard
Fall is the perfect time to start composting with all those fallen leaves, final lawn clippings and harvested goodies to tidy up and dispose of. But if you are still pondering over the best design ideas and location for your composter, these expert tips will help.
Compost bins for small spaces
If your outdoor patch is short on space, you may think composting is a luxury you can't afford. Well, the good news is there are some hardworking, small space options out there enabling you to turn kitchen and garden waste into a valuable growing material.
Wormeries are a great way to turn regular, small amounts of food scraps into nutrient rich compost. Freestanding designs such as FCMP's 6 gallon Worm Composter from Walmart and the Worm farm composter, also from Walmart come in a choice of statement colors and have a stacking tray system enabling small quantities of compost to be harvested regularly in rotation.
Hot bins are another excellent solution, thanks to their fully insulated and odor tight construction. Compact in shape with a small footprint, choose from rectangular and upright designs. These designs tend to be more expensive than cold composters, and need to be placed on a hard surface, but their speedy breakdown of green waste and food scraps makes them super appealing.
Some of the best compost bins are the Aerobin 200 and 400, says Andrew Cook, Vice President of Sales and Marketing at US compost bin distributor Exaco. 'Not only are they fully insulated for far more efficient production, they also come with a reservoir to collect all the leachate (to be turned into 'compost tea'). These do cost much more – but instead of a 5-7 year lifespan, these last 10-15 years and longer. If done right these produce four times their size annually.'
Another model, the Biolan Thermal Composter, available to buy from Amazon, relies on a ventilation system where cold air is channelled directly to the center of the highly insulated heap, helping to speed up the decomposing process.
Compost bins close to a house
Compact products with a simple, sculptural design are a great solution if the only suitable spot for your composter is within clear view of your home. At their most efficient when positioned in a sunny, free draining site, you want a compost bin that is either a real designer statement or that blends in effortlessly with its surrounding.
Tumbling or rotating compost bins have a neat shape - choose from spheres, cylinders and hexagons - and are fully enclosed, yet ventilated, keeping contents tidy and efficiently breaking down. Products vary from those held securely on waist high metal stands and those sat nearer the ground on a base with easy-to-operate rollers.
Raised tumbling designs tend to be easily accessible, affordable and are usefully out of the reach of children, pets and common pests such as rats and possums. However, they might not be suitable for everyone.
'The number one issue I have with compost tumblers is as they fill up the become very bottom heavy and in turn difficult to say the least to tumble,' says Andrew Cook. 'Older people complain about this a lot. Secondly, the concept of continuously mixing new and old materials is not productive. And, as they are raised of the ground, they have some limitations with respect to good critters getting in, such as earth worms'.
There are lots of petite designs on the market, suitable if placed closer to a house, such as the pleasingly spherical Multifunction Garden Tumbling Composter available on Amazon, or the eye-catching MoNiBloom 17 gallon design you can buy from Walmart.
Andrew is vice president/co-founder of EXACO, a 35-year-old importer/distributor of greenhouses and other gardening products based in Austin, Texas. He co-founded EXACO, which initially focused on bringing European gardening tools to gardening centers all over the USA. For the last 20-years EXACO has focused on sales through online retailers and is a major importer of Belgian and German greenhouses, as well as other gardening products, including some 20 different composter bins and buckets, as well as rain barrels.
End of the yard compost bins
Large and multiple heaps are best suited to sizeable gardens where they can be positioned out of sight, away from the house and socializing areas. Having two or three simple compost bins – square, rectangular or circular – is ideal as you can add to one while the other two are at varying stages of decomposition.
There are just a few composting mistakes to avoid but once you get the balance right and a handle on when to turn the contents, creating a quantity of high-quality compost is a cinch.
While many gardeners choose to build their own open-topped bins, from a combination of timber and wire mesh, there are plenty of easy-to-install, off-the-peg products out there. Materials vary from the basic – such as pressure treated timber or cedar slats, such as these from Walmart and steel wire, also from Walmart – to enclosed designs made from polypropylene, such as this bin from Wayfair and recycled plastic, as this design is from Amazon.
If you're concerned about integrating an open topped compost bin into your yard, garden expert Ben Hilton suggests growing a privacy hedge to shield it from view.
'Evergreen hedges have very dense foliage as well as a fast growth cycle and this combination makes them a perfect choice for anyone looking for long-lasting privacy which won't take ages to grow. Many of these topiary species require very little supervisory care when fully established,' he says.
Ben has contributed to numerous publications including Better Homes & Gardens, Garden Design Magazine and The English Garden. He is also the Founder and Editor-in-Chief of two popular gardening websites – The Yard and Garden and The Gardening Fix. Ben is also the author of the book Propagating Houseplants Made Easy.
In-ground compost bins
If you love the idea of home composting but don't want it to be seen from the house, why not try a new-generation design and bury it in the ground. It could be located beneath a border or within a raised bed and surrounded by beautiful perennials, evergreen shrubs, veg crops or colorful climbers.
These nifty products - often known as a 'bio digesters' - allow beneficial worms and other hardworking mini critters to move easily in and out of the waste materials, helping to quickly break them down into nutrient rich compost, aerating the surrounding soil and spreading nutrients as they go.
Another decorative option is a hybrid design such as this solar digester, available from Wayfair, that sits part above and part below ground. Sitting discreetly in a border, the shapely, above-ground fillable compartment allows waste to be easily added, while the submerged chamber with neat perforations enables the worms to move freely, distributing the broken-down waste material directly into the soil.
FAQs
How can I disguise my compost bin?
There are plenty of attractive ways to screen a compost bin from view. Some of the smartest ideas include planting a fast-growing, evergreen hedge that can be clipped into a neat foliage screen, and planting strategically with flowering shrubs such as buddleia. This is fast growing with dense foliage, and the summer blooms attract pollinators and butterflies. It can be cut down early spring for easy compost access.
You could also use woven living screen, hazel hurdles or a timber trellis and plant rambling roses, clematis, or nectar-rich honeysuckle to climb up it.
---
Whichever compost bin set up you choose, the fact remains that composting is not only a sustainable way to dispose of waste, but also a wonderful, natural method of creating nutrients for your soil. Many natural products can be added to the compost heap, including these unusual compost ingredients, some of which might surprise you.
Sign up to the Homes & Gardens newsletter
Decor Ideas. Project Inspiration. Expert Advice. Delivered to your inbox.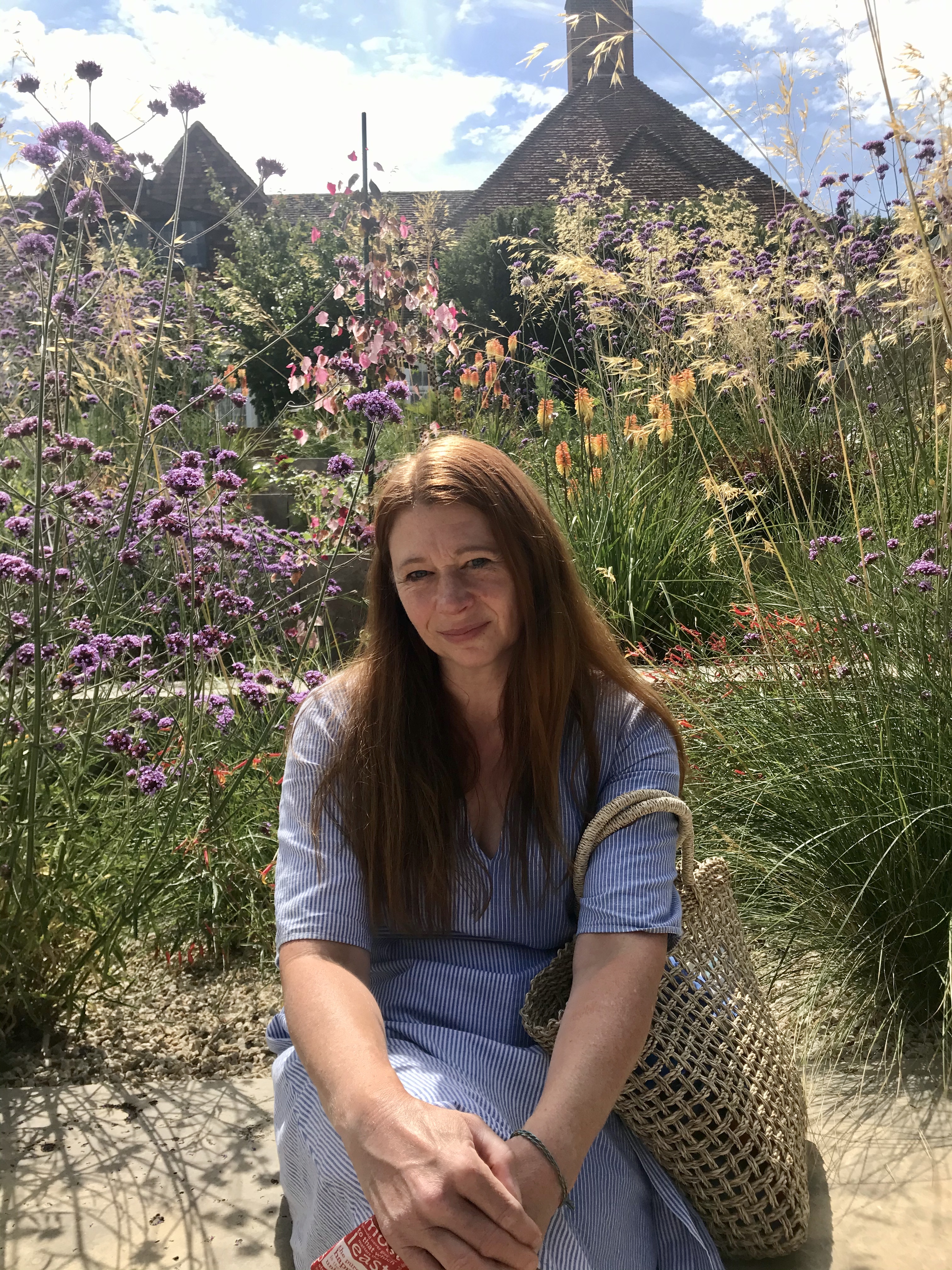 Jill Morgan has spent the last 20 years writing for Interior and Gardening magazines both in print and online. Titles she has been lucky enough to work on include House Beautiful, The English
Home, Ideal Home, Modern Gardens and Gardeningetc.com. Although much of her career has involved commissioning and writing about reader homes and home improvement projects, her
everlasting passion is for gardens and outdoor living, which is what she writes about for Homes & Gardens.