How to harvest cilantro – for tangy leaves and potent seeds
Master how to harvest cilantro to enjoy a continual and delicious supply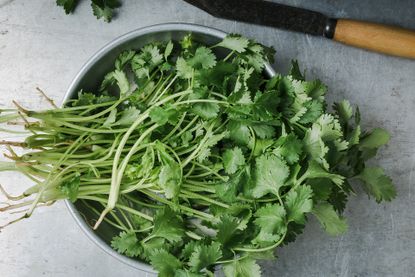 (Image credit: Getty Images)
Learning how to harvest cilantro, or coriander as it's also know, is essential for enjoying this tangy herb at its very best. Teaming with high levels of vitamin K, A and C, the leaves can add a spicy punch to salads, rice and grilled dishes while the seeds bring a rich, warmth to curries and stews. Both can be harvested from home grown produce and need little attention and care to thrive.
Sow seeds outside from spring to fall in a sunny or part shady spot. Taking from one to three weeks to germinate, these hardy annuals will quickly form their flat notched leaves and develop tasty stalks too. You can grow cilantro outside until the first sign of frost, and can extend the productive season by sowing some under cover.
How to harvest cilantro
Treated well, this leafy herb can provide endless amounts of flavor-packed leaves.
'Cilantro can be harvested multiple times before it flowers,' says Jackie Sommer from Purple Sage Farms. 'We plant a new crop every two weeks as cilantro bolts quickly in the heat. Harvest low on the plant for initial harvest and above last cut for subsequent harvesting.'
How to harvest cilantro leaves
Cilantro usually takes around 4 to 6 weeks to mature and be ready to harvest. Wait until the plant reaches 6 in (15 cm) tall before picking either individual leaves or cutting the whole plant down an inch or two (2.5-5cm) above the base.
Both techniques will encourage the plant to form new leaves almost immediately and provide two or three crops before it expires.
'When your herbs are ready to harvest, simply pinch the tops off or snip with scissors, and enjoy!,' says Kate Lindley, Product Manager at Baby Bio. 'The more you pick off and cut back, the more you will stimulate fresh growth and be rewarded with bushier plants.'
How to harvest cilantro seeds
Leave some cilantro plants to flower and set coriander seed to harvest. Watch the flowers closely as they fade and snip the stems off, just before the seed starts to fall. Lay them on paper in a warm room and allow to dry completely. Once ready store the seed in an airtight container.
Does cilantro regrow after cutting?
Cilantro will grow back after cutting – eventually. However, it is best just to cut what you need when you need it to ensure the plant remains bushy and productive.
How do you harvest cilantro so that it keeps growing?
Sowing cilantro seeds every two weeks from spring through to late summer will ensure you have a constant supply of fresh leaves. 'You can also freeze leaves for use in the winter months,' continues Kate Lindley, Product Manager at Baby Bio. 'We recommend chopping them and packing tightly into an ice-cube tray with water, then simply pop in the freezer. These can then be popped straight into hot or cold water for cooking or drinks or added straight to hot pans if you're making soups or sauces.'
How many times can cilantro be harvested?
Cilantro can be harvested weekly, or more often if it is growing robustly. In fact, it is best to harvest cilantro once a week so that the plant doesn't bolt.
Sign up to the Homes & Gardens newsletter
Decor Ideas. Project Inspiration. Expert Advice. Delivered to your inbox.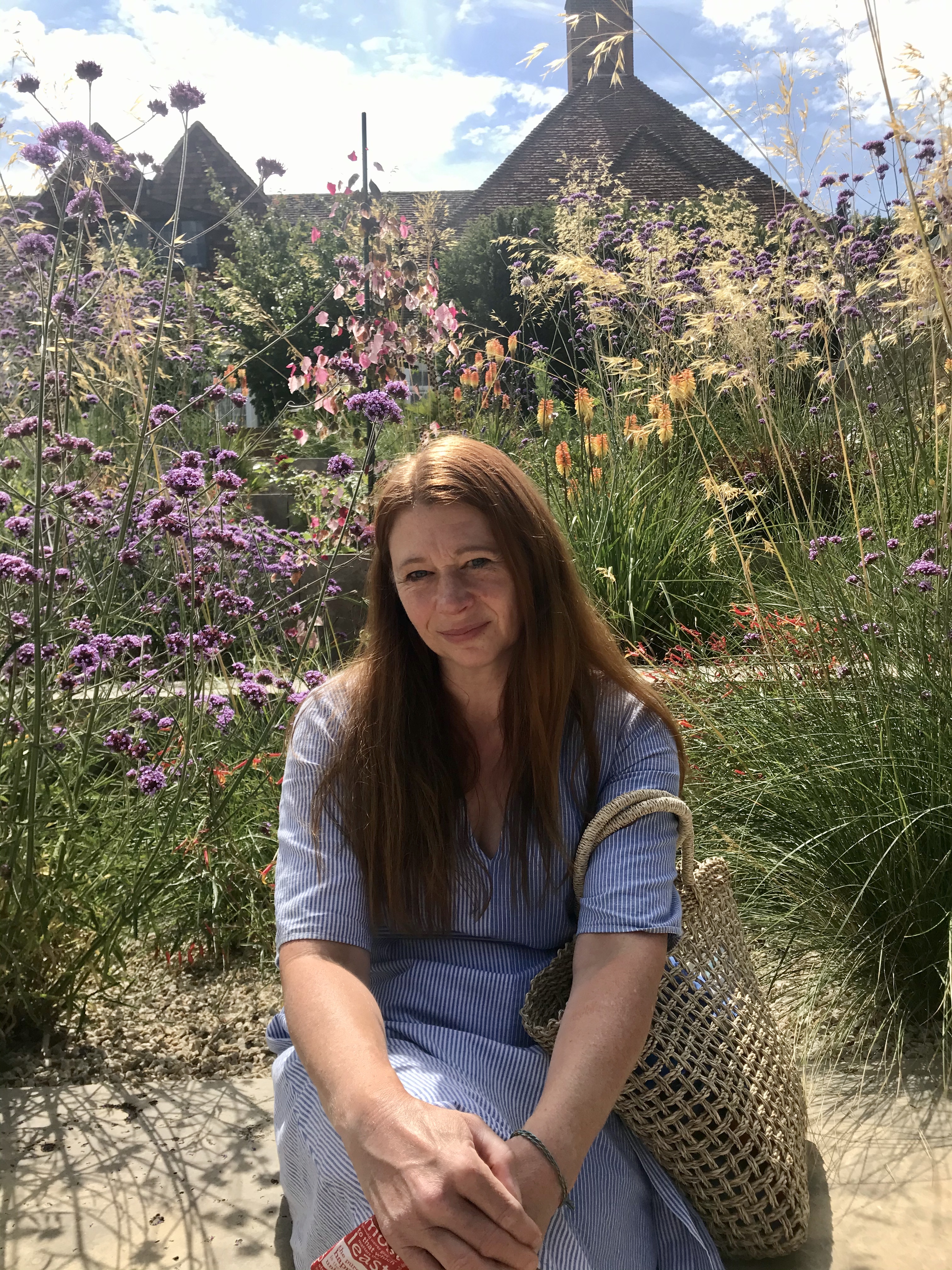 Jill Morgan has spent the last 20 years writing for Interior and Gardening magazines both in print and online. Titles she has been lucky enough to work on include House Beautiful, The English
Home, Ideal Home, Modern Gardens and Gardeningetc.com. Although much of her career has involved commissioning and writing about reader homes and home improvement projects, her
everlasting passion is for gardens and outdoor living, which is what she writes about for Homes & Gardens.